Marijuana Amendments Cleared For House Floor Votes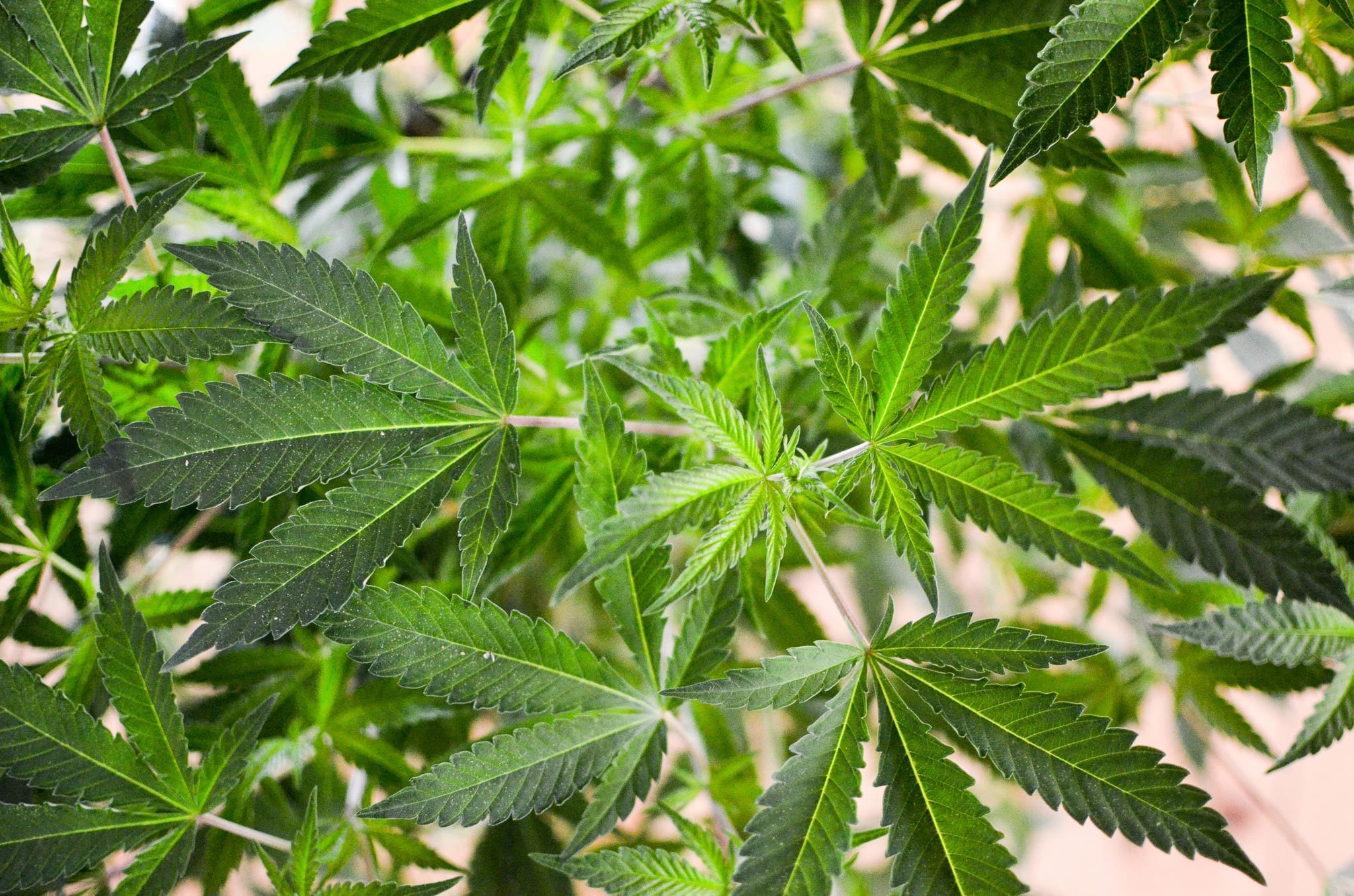 A key congressional committee advanced a series of marijuana-related amendments on Tuesday, including a rider seeking to block the Department of Justice (DOJ) from interfering in all state-legal cannabis programs. The measures, which also include proposals shielding tribal marijuana laws and allowing military veterans to receive medical cannabis recommendations from government doctors, will now move to the House floor for consideration.
More than a dozen drug policy amendments came before the House Rules Committee, with the panel approving several for potential attachment to a large-scale bill funding parts of the federal government for Fiscal Year 2020.
Reform advocates were most interested in ensuring that the proposal seeking to prohibit DOJ agencies such as the Drug Enforcement Administration (DEA) from using funds to intervene in state-legal marijuana activities advanced. The committee didn't disappoint, ruling it in order for a vote by the full House.
Advocates are optimistic that the measure, sponsored by Rep. Earl Blumenauer (D-OR), will be approved because a similar amendment came just nine flipped votes short of passage on the House floor in 2015. Since then, the number of states with legalization has more than doubled, meaning that there are a lot more lawmakers who now represent constituents who would be covered by the proposal's protections than was the case at the time of the prior vote.
State medical cannabis laws are currently shielded from Department of Justice interference under a similar but narrower spending rider than has been enacted and extended annually since 2014.
Blumenauer's broader amendment seeking to expand protections to local laws allowing recreational marijuana use and sales is cosponsored by Reps. Tom McClintock (R-CA) and Eleanor Holmes Norton (D-DC).
In an interview with Marijuana Moment, the Oregon congressman was reluctant to predict a specific number of votes for the measure on the floor, but did note that he was confident of its passage and said the tally would be "an indication of where we're going with the overall reform effort."
A big week ahead for cannabis reform. With every committee hearing and amendment introduced, we are one step closer to ending the senseless prohibition of cannabis and the failed war on drugs.

— Earl Blumenauer (@repblumenauer) June 19, 2019
If the House does approve the measure when the bill comes to the floor, expected later this week, it would not necessarily be enacted into law, as the Senate has not yet begun its consideration of companion spending legislation.
Another amendment cleared for floor consideration would allow Indian tribes to implement their own marijuana policies without the threat of Justice Department intervention. That measure is sponsored by Blumenauer and Rep. Deb Haaland (D-NM), one of the first two Native American women ever elected to Congress.
Blumenauer said he is "optimistic" about that proposal's chances on the floor.
Another key amendment cleared for a vote would let Department of Veterans Affairs (VA) doctors to issue medical cannabis recommendations to military veterans in states where it is legal. In years past, both the House and Senate have approved similar measures, but the rider has never been enacted into law.
Other proposals advancing toward votes by the full House include ones focused on CBD regulations, adding a U.S. territory to the list of jurisdictions protected by an existing medical cannabis rider and shifting money away from DEA and toward drug treatment.
These amendments were cleared for floor action:
STATES AND TERRITORIES: Blocks DOJ from interfering with marijuana laws in states, territories and Washington, D.C.
USVI: Adds U.S. Virgin Islands to list of jurisdictions shielded from DOJ medical cannabis interference.
TRIBES: Blocks DOJ from interfering with tribal marijuana laws.
VETERANS: Blocks VA from punishing doctors for recommending medical cannabis in states that have legalized or from denying benefits to veterans for participating in medical cannabis programs.
CBD: Directs FDA to set a safe CBD level for foods and dietary supplements.
TREATMENT FUNDING: Moves $5 million from DEA to an opioid treatment program.
While the Rules Committee had made it a practice to block all marijuana amendments under the leadership of then-Chairman Pete Sessions (R-TX) during the last several years of Republican House control, new Chairman James McGovern (D-MA) has pledged to let cannabis measures advance under the chamber's Democratic majority.
"I'm not going to block marijuana amendments," he said shortly after his party took back control of the House in last year's midterm elections. "People ought to bring them to the floor, they should be debated and people ought to vote the way they feel appropriate."
Last week, when considering a separate funding bill, McGovern's panel advanced an amendment put forth by Rep. Alexandria Ocasio-Cortz (D-NY) aimed at removing roadblocks to research on Schedule I drugs like marijuana, psilocybin and MDMA, but it went on to be soundly defeated on the House floor.
The committee, citing procedural issues, blocked a separate measure on the earlier spending legislation from Rep. Lou Correa (D-CA) aimed at shielding colleges and universities from being punished by the Department of Education for allowing medical cannabis on campus.
Several amendments filed on the current appropriations bill before the committee on Tuesday were withdrawn by their sponsors before the panel could make a decision about floor consideration, in some cases because they had similar measures they decided to press forward with.
These amendments were withdrawn by sponsors:
SAFE CONSUMPTION SITES: Blocks DOJ from preventing states and localities from establishing and implementing safe consumption sites for illegal drugs.
TRIBES: Blocks DOJ from interfering with tribal medical cannabis laws.
TRIBES: Blocks DOJ from interfering with tribal marijuana laws in states that have legalized.
TRIBES: Blocks DOJ from interfering with tribal medical cannabis laws in states that have legalized.
VETERANS: Blocks DOJ from punishing VA doctors or employees for recommending medical cannabis in states that have legalized.
STATES AND TERRITORIES: Blocks DOJ from interfering with state marijuana and those in Washington, D.C. and U.S. territories.
Though advocates are backing several pieces of standalone marijuana legislation, reform proposals are increasingly being pursued through the appropriations process. Several recent committee reports have called for the expedition of policies to regulate CBD, implement hemp regulations, lift barriers to marijuana research, prevent impaired driving and protect veteran benefits for those using cannabis in compliance with state law.
The House Appropriations Committee also advised the federal government to consider updating its policy concerning employees who use marijuana in accordance with state law.
Last week, the same panel approved a spending bill that includes language providing protections for banks that service state-legal marijuana business while also removing a longstanding rider that has blocked Washington, D.C. from using its own local tax dollars to legalize and regulate cannabis sales.
And cannabis reform activity is heating up in Congress beyond appropriations.
On Wednesday, the House Small Business Committee will hold a hearing on issues facing small businesses in the marijuana industry. And on Thursday, the House Veterans' Affairs Committee will consider several bills focused on medical cannabis and military veterans.
Meanwhile, a standalone bill to increase marijuana businesses' access to banks was cleared by the House Financial Services Committee in March. Blumenauer told Marijuana Moment that he anticipates a floor vote on that legislation next month.
Photo courtesy of Philip Steffan.
Governors Across The U.S. Tout Marijuana Reform Progress In State Of The State Speeches And Budgets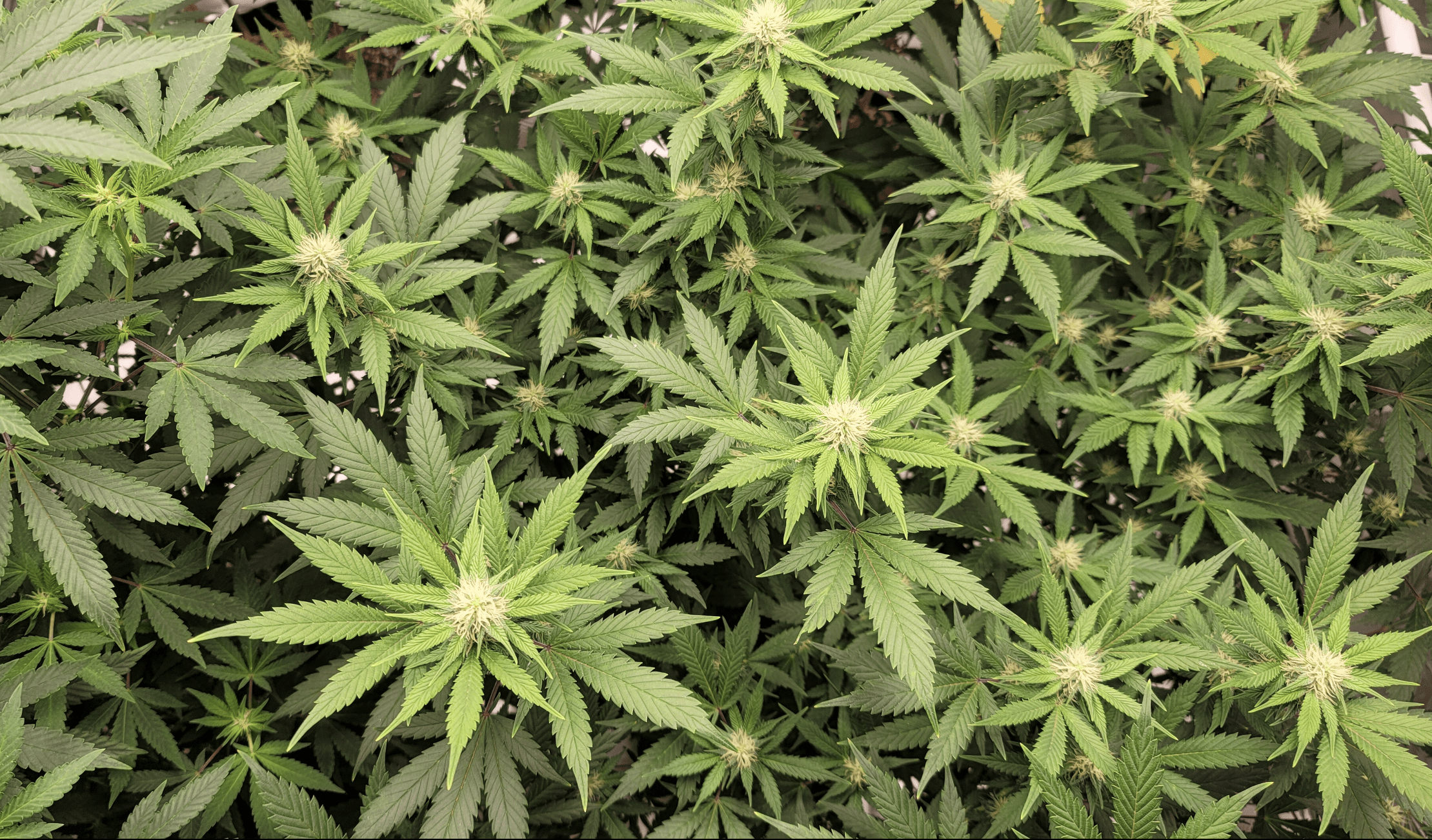 Governors across the U.S. have been taking the opportunity to tout marijuana reform accomplishments as part of their annual State of the State speeches and budget requests this month.
From New York to South Dakota, the comments and proposals from state executives demonstrate how cannabis has become more mainstream and is being talked about in high profile venues alongside more traditional fare such as taxes, education and infrastructure.
It's also part of a growing theme, as governors have increasingly brought up marijuana policy in State of the State addresses each year to kick off the new year as the legalization movement spreads.
Here's a look at what governors are saying about marijuana policy in 2022: 
New Jersey
While adult-use marijuana retail sales have yet to launch in New Jersey after voters approved a 2020 legalization referendum, the state's top executive said in his State of the State address that he's expecting an economic boon.
"Many jobs await in the cannabis industry ready to take off," Gov. Phil Murphy (R) said.
The governor also said separately in his second inaugural address this month that "businesses in the new cannabis industry that we are setting up in the name of social justice" are part of efforts to "continue growing the innovation economy that will power our future and make us a model for the nation and the world."
Businesses on the cutting edge of new technologies that will revolutionize our grasp of the possible.

Businesses in the new cannabis industry that we are setting up in the name of social justice.

In online gaming and sports betting, which we now dominate.

— Governor Phil Murphy (@GovMurphy) January 18, 2022
As the state prepares to implement legal cannabis sales, Murphy said late last year that he's open to giving adults the right to cultivate marijuana for personal use even though it's not currently written into the law.
New Mexico
New Mexico Gov. Michelle Lujan Grisham (D) talked in here State of the State speech about the economic potential of the marijuana industry under the legalization law she signed last year.
"We're expanding our economic footprint into every single community," the governor said in her State of the State address. "Legal cannabis is going to create thousands of jobs and serious tax revenue for local governments to support local services in every corner of our state."
Legal cannabis is going to create thousands of jobs & serious tax revenue to support local services.

Clean hydrogen will support thousands of jobs, especially in rural New Mexico, while helping us sprint toward our net-zero carbon deadlines and decarbonize transportation.

— Michelle Lujan Grisham (@GovMLG) January 18, 2022
New York
New York Gov. Kathy Hochul (D) released a State of the State book earlier this month that called for the creation of a $200 million public-private fund to specifically help promote social equity in the state's burgeoning marijuana market.
The governor said that while cannabis business licenses have yet to be approved since legalization was signed into law last year, the market stands to generate billions of dollars, and it's important to "create opportunities for all New Yorkers, particularly those from historically marginalized communities."
That proposal was also cited in Hochul's executive budget, which was released last week. The budget also estimated that New York stands to generate more than $1.25 billion in marijuana tax revenue over the next six years.
The briefing book for the executive budget touts how Gov. Kathy Hochul (D) has "prioritized getting New York's cannabis industry up and running" since marijuana was legalized under her predecessor last year. That includes appointing key regulators who've been "creating and implementing a comprehensive regulatory framework."
Rhode Island
The governor of Rhode Island included a proposal to legalize marijuana as part of his annual budget plan—the second time he's done so. And time around, he also added new language to provide for automatic cannabis expungements in the state.
Gov. Dan McKee (D) released his request for the 2023 fiscal year on Thursday, calling for adult-use legalization as lawmakers say they're separately nearing a deal on enacting the reform. It appears that an outstanding disagreement between the governor and legislators concerning what body should regulate the program remains unresolved based on the new budget proposal, however.
In general, McKee's plan would allow adults 21 and older to purchase and possess up to one ounce of cannabis, though it would not provide a home grow option. Adults could also store up to five ounces of marijuana in secured storage in their primary residence.
"The governor recommends creating a strictly regulated legal market for adult-use cannabis in the state," an executive summary states. "This proposal would create a weight-based excise tax on marijuana cultivation, an additional retail excise tax of 10 percent, and also apply sales tax to cannabis transactions."
South Dakota
South Dakota Gov. Kristi Noem (R) isn't a fan of adult-use legalization, going so far as to fund a lawsuit against a voter-approved 2020 reform initiative that ultimately led to a court ruling voiding the law. Her office has even suggested that activists behind the successful legalization campaign should front the legal bills for the case.
However, she seems to recognize the popularity of the issue and has recently attempted to associate herself with the implementation of the separate medical cannabis legalization law that voters also approved, as she did in her State of the State address this month.
"I take our citizens' health seriously. I don't make these decisions lightly. And when we create new policy, we're going to do everything we can to get it right from day one," Noem said. "Our state's medical cannabis program is one example."
"It was launched on schedule according to the timeline passed by South Dakota voters," she said. "I know there will be some debate about that program this session. My focus is on making sure South Dakota has the safest, most responsible, and well-run medical cannabis program in the country."
Noem tried to get the legislature to approve a bill to delay implementation of the medical cannabis program for an additional year, but while it cleared the House, negotiators were unable to reach an agreement with the Senate in conference, delivering a defeat to the governor.
In response, her office started exploring a compromise last year, with one proposal that came out of her administration to decriminalize possession of up to one ounce of cannabis, limit the number of plants that patients could cultivate to three and prohibit people under 21 from qualifying for medical marijuana.
Advocates weren't enthused with the proposal, and now they're taking a two-track approach to enacting broader legalization legislatively and through the ballot.
Virginia
In his final State of the Commonwealth address this month, now former-Gov. Ralph Northam (D) talked about the criminal justice implications of his state's move to legalize marijuana last year.
"We also worked closely with you to make sure our criminal justice system reflects the Virginia that we are today. Too often, our modern-day punishments and practices have their roots in a more discriminatory and unfair past," he said. "That's why we've made marijuana use legal."
Too often, our modern-day punishments and practices have their roots in a more discriminatory and unfair past.

That's why we've made marijuana use legal. That's also why we have ended use of the death penalty in Virginia—the first southern state to do so. #VASOTC

— Governor Ralph Northam (@VAGovernor73) January 13, 2022
He also thanked the legislators who championed the reform "for their work on this policy, which is complicated, but important."
Meanwhile, the new governor of Virginia, Glenn Youngkin, said recently that while he's not interested in re-criminalizing marijuana possession, which became legal in the state last summer, but he feels there's "still work to be done" before he gets behind creating a market for commercial sales and production.
Bipartisan Pennsylvania Senators File Bill To Let Medical Marijuana Patients Grow Their Own Plants
Photo courtesy of Mike Latimer.
Virginia GOP Lawmakers Begin Forming Plans For Marijuana Sales Launch
"There will be a bill. There may be multiple bills. But something is going to come out of this chamber."
By Ned Oliver, Virginia Mercury
GOP lawmakers in the Virginia House of Delegates are taking their first stab at legislation to open the retail marijuana market, introducing bills that would lower the tax rate on sales and redirect proposed social equity funding to school infrastructure.
But leadership in the chamber stressed that the effort remains very much a work in progress and that they expect plenty of changes as the legislation makes its way through the committee system.
"We'll come up with something," said Garren Shipley, a spokesman for House Speaker Todd Gilbert, said last week. "There will be a bill. There may be multiple bills. But something is going to come out of this chamber."
Republicans unanimously opposed legalization when Democrats voted last year to allow people to grow and possess small amounts of marijuana. But Democratic lawmakers' decision to leave it until this year to finalize the particulars of how a legal retail market would work—combined with the loss of their House majority in November—has left the once-reluctant GOP with a key role in deciding how to proceed.
Gilbert said that while his caucus opposed legalization, he views it as imperative to come up with a mechanism for legal sales, complaining that the legal framework left in place by Democrats has only empowered the black market.
The party has so-far left the heavy lifting on that front to Del. Michael Webert, R-Fauquier, who was among a handful of GOP lawmakers to support reducing penalties for marijuana possession two years ago and is the only member of the party to introduce a comprehensive bill governing retail sales.
Taxes
While his bill largely tracks with legislation introduced by Democrats in the House and Senate, it diverges in a few key areas.
First, it halves the proposed tax rate on retail sales from 21 percent to 10 percent, which would be the lowest in the country. Webert called the step important to compete with the black market, citing the experience of California, where the combined tax rate on sales is just over 36 percent.
"They have an ungodly huge black market," Webert said. "So we don't want the taxes so high that we drive things to the black market."
His bill also changes how the money would be spent.
Social equity and schools
Democrats centered their legalization effort around social equity provisions aimed at making amends for disproportionate enforcement of marijuana laws in Black communities. To that end, they proposed that 35 percent of tax revenue from marijuana sales be dedicated to a Cannabis Equity Reinvestment Fund, which the law proposed be dedicated to providing scholarships, community programs and business loans to people and communities "historically and disproportionately targeted and affected by drug enforcement."
Webert's bill eliminates that fund, instead proposing the revenue for a new grant program to help local governments pay for the cost of repairing or replacing roofs.
Finding more state funds to fix decrepit school buildings has been a focus for some Republicans recently and Webert said his approach would benefit both rural and urban areas that have struggled with the issue.
Webert also proposes tweaking—but not eliminating—a program devised by Democrats to give people negatively impacted by prohibition priority access to marijuana business licenses.
His legislation strikes criteria that would have extended preference to people convicted of marijuana crimes in the past — something that GOP lawmakers vocally opposed last year. But it maintains language that would allow priority access for people who live in areas that were subject to higher than average enforcement or are economically disadvantaged. It also maintains eligibility for people who attended a Virginia historically black college or university.
Referendums, unions and resentencing
The bill also includes subtler departures from the approach proposed by Democrats. For instance both bills allow localities to hold referendums to opt out of marijuana sales, but the GOP bill would bind towns to the decision of their surrounding county while the Democratic bill treats them as independent jurisdictions. (Legislation from two GOP delegates goes further, barring any retail marijuana stores unless sales are specifically approved by a local referendum.)
The GOP bill also drops languages that would block local governments from passing new zoning rules that apply only to marijuana businesses.
And it strikes language that was aimed at promoting unionization in the new industry by refusing to license business owners who oppose unionization efforts by employees or rely heavily on independent contractors.
For now, Republicans and Democrats have proposed similar stances on resentencing for people currently imprisoned on marijuana charges, allowing them to petition a judge to reconsider their sentence, though the GOP bill excludes people convicted of distributing the drug to minors.
A bill authored by Del. Carrie Coyner, R-Chesterfield, goes further, proposing automatic resentencing hearings.
Retail sales
Both chambers have also introduced separate legislation to move the date retail sales can begin from 2024 to 2023—a key recommendation from lawmakers tasked with studying the issue over the summer.
The chambers differ, however, on whether to include large hemp processors in the stop-gap program. The House version limits early sales to existing medical producers. The Senate version allows large industrial hemp processors to also enter the market early.
So far, none of the bills have been docketed in the House of Delegates and it remains unclear when debate on the measures will begin in earnest.
This story was first published by Virginia Mercury.
Minnesota Democratic Leaders Preview Marijuana Legalization Plan For 2022
Bipartisan Pennsylvania Senators File Bill To Let Medical Marijuana Patients Grow Their Own Plants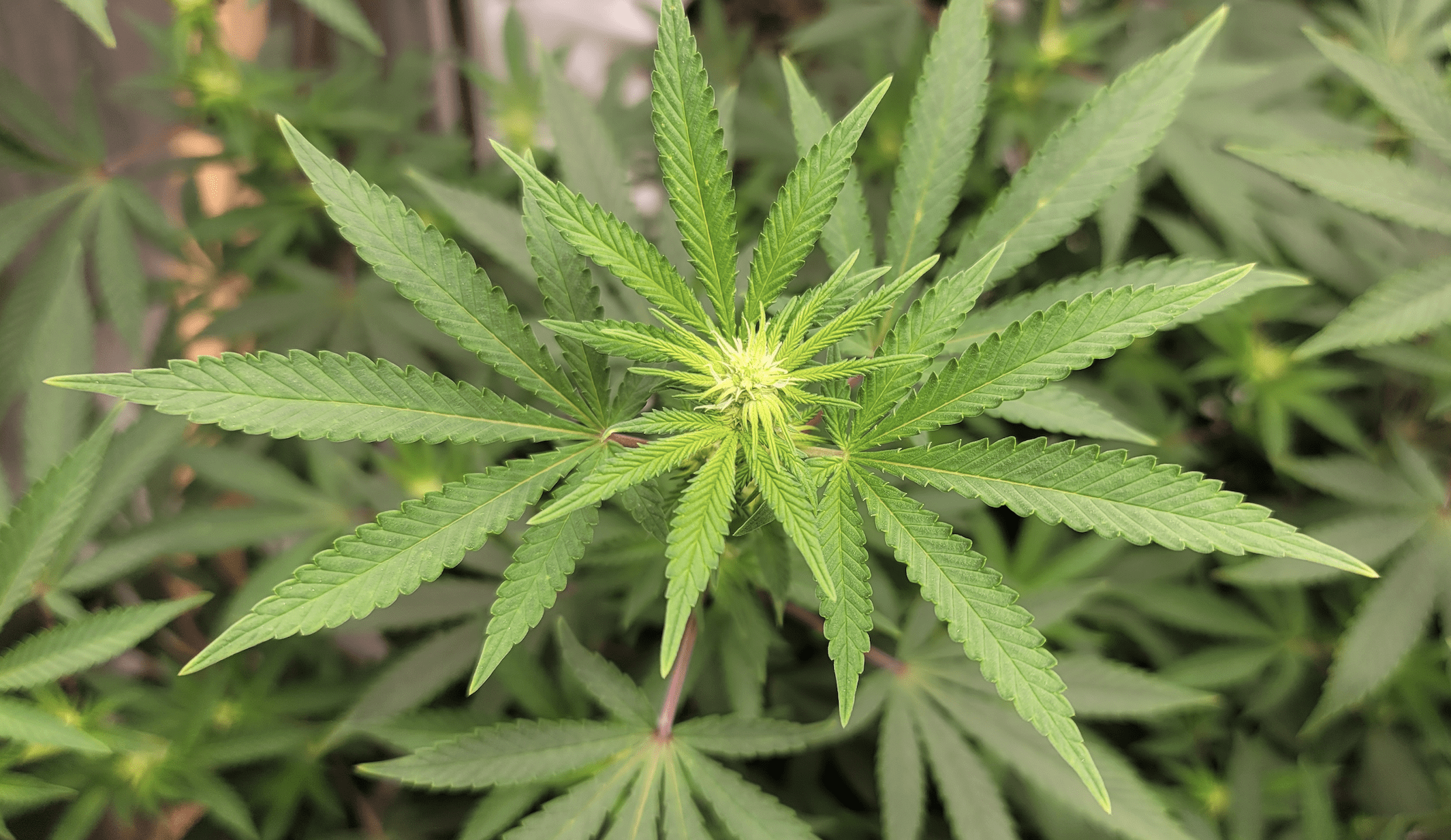 A bipartisan group of Pennsylvania senators introduced a bill on Thursday that would allow medical marijuana patients to cultivate their own plants for personal use.
Sens. Dan Laughlin (R) and Sharif Street (D) first announced their intent to file the legislation in November, arguing that it is a necessary reform to ensure patient access by giving people a less costly alternative to buying from dispensaries.
Registered patients who are 21 and older, and who have been residents of the state for at least 30 days, could grow up to six plants in an "enclosed and locked space" at their residence, according to the text of the bill. They would be allowed to buy cannabis seeds from licensed dispensaries
SB1024 – Senator Sharif Street and I worked diligently to get our Medical Marijuana Home Cultivation Bill introduced.

Read More: https://t.co/CeZ8i1NUGA pic.twitter.com/z3BUUivqI5

— Senator Dan Laughlin (@senatorlaughlin) January 21, 2022
In an earlier cosponsorship memo for the new home grow bill, the lawmakers said that letting patients cultivate their own medicine would "help ease the cost and accessibility burdens for this important medicine."
The new legislation has three other initial cosponsors in addition to Street and Laughlin.
Street had attempted to get the reform enacted as an amendment to an omnibus bill this summer, but it did not advance.
The senators argue that patients in particular are deserving of a home grow option, as some must currently travel hours to visit a licensed dispensary and there are financial burdens that could be alleviated if patients could grow their own plants for medicine.
Late last year, Laughlin and Street also unveiled a separate adult-use legalization proposal that faces significant challenges in the GOP-controlled legislature. And Street is behind another recent cannabis measure to provide state-level protections to banks and insurers that work with cannabis businesses.
—
Marijuana Moment is already tracking more than 1,000 cannabis, psychedelics and drug policy bills in state legislatures and Congress this year. Patreon supporters pledging at least $25/month get access to our interactive maps, charts and hearing calendar so they don't miss any developments.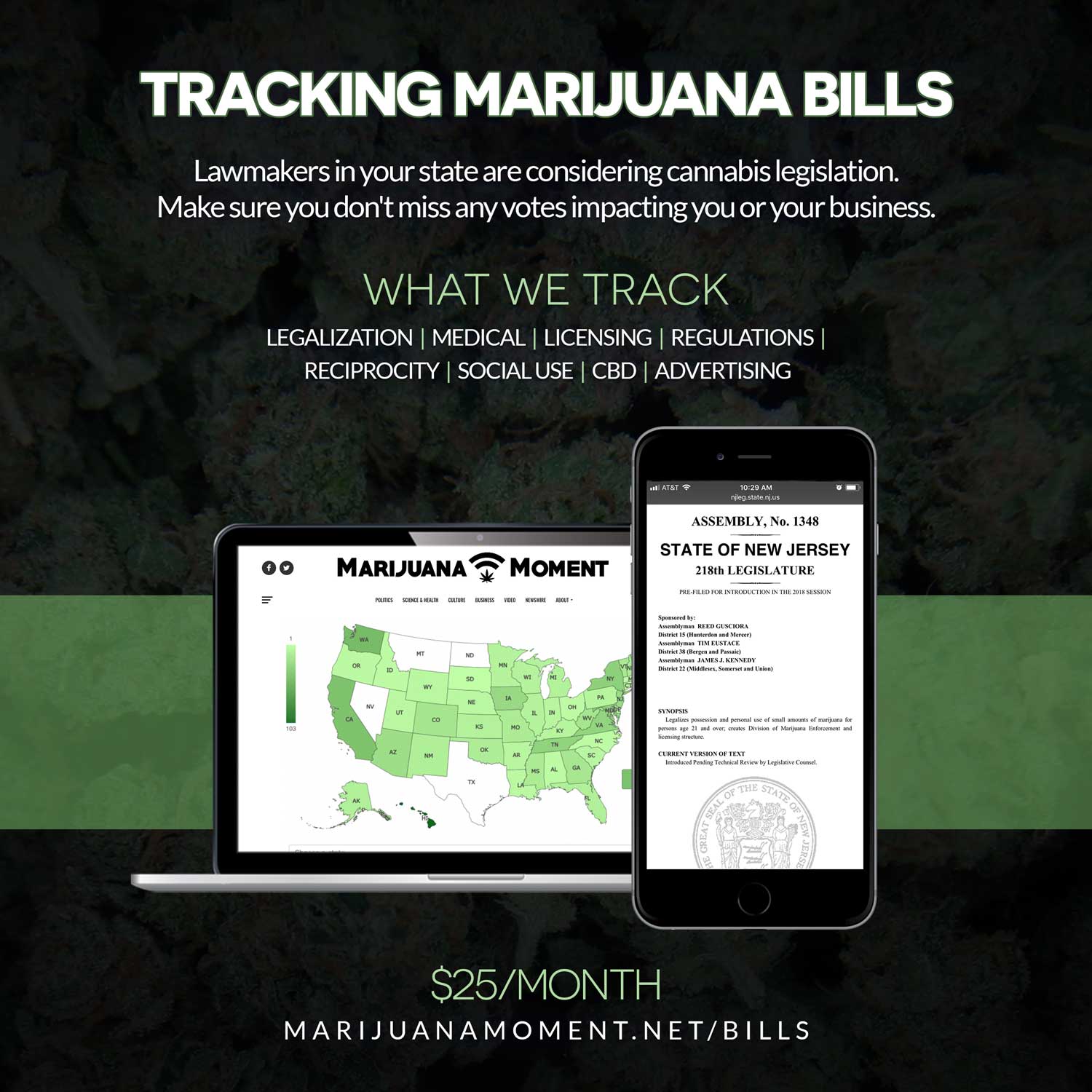 Learn more about our marijuana bill tracker and become a supporter on Patreon to get access.
—
In the interim, Lt. Gov. John Fetterman (D), who is running for U.S. Senate this year, said one of his key goals in his final year in office is to ensure that as many eligible people as possible submit applications to have the courts remove their cannabis records and restore opportunities to things like housing, student financial aid and employment through an expedited petition program.
Pennsylvania lawmakers could also take up more modest marijuana reform proposals like a bill filed late last year to expand the number of medical marijuana cultivators in the state, prioritizing small farms to break up what she characterized as a monopoly or large corporations that's created supply problems.
Rep. Amen Brown (D) separately announced his intent to file a legalization bill that he'll be working on with Sen. Mike Regan (R), who expressed his support for the policy change a day earlier.
Additionally, another pair of state lawmakers—Reps. Jake Wheatley (D) and Dan Frankel (D)—formally unveiled a legalization bill they're proposing last year.
Philadelphia voters also approved a referendum on marijuana legalization in November that adds a section to the city charter saying that "the citizens of Philadelphia call upon the Pennsylvania General Assembly and the Governor to pass legislation that will decriminalize, regulate, and tax the use, and sale to adults aged 21 years or older, of cannabis for non-medical purposes."
Gov. Tom Wolf (D) said last year that marijuana legalization was a priority as he negotiated the annual budget with lawmakers. However, his formal spending request didn't contain legislative language to actually accomplish the cannabis policy change.
The governor, who signed a medical cannabis expansion bill in June, has repeatedly called for legalization and pressured the Republican-controlled legislature to pursue the reform since coming out in favor of the policy in 2019. Shortly after he did that, a lawmaker filed a separate bill to legalize marijuana through a state-run model.
A survey from Franklin & Marshall College released last year found that 60 percent of Pennsylvania voters back adult-use legalization. That's the highest level of support for the issue since the firm started polling people about it in 2006.
An attempt to provide protections for Pennsylvania medical marijuana patients from being charged with driving under the influence was derailed in the legislature last year, apparently due to pushback by the state police association.
Nebraska Activists Say New GOP Medical Marijuana Bill Is A 'Poison Pill' Meant To Detract From Ballot Efforts
Photo courtesy of Mike Latimer.