Anti-Marijuana Lawmakers Shut Down By Congressional Committee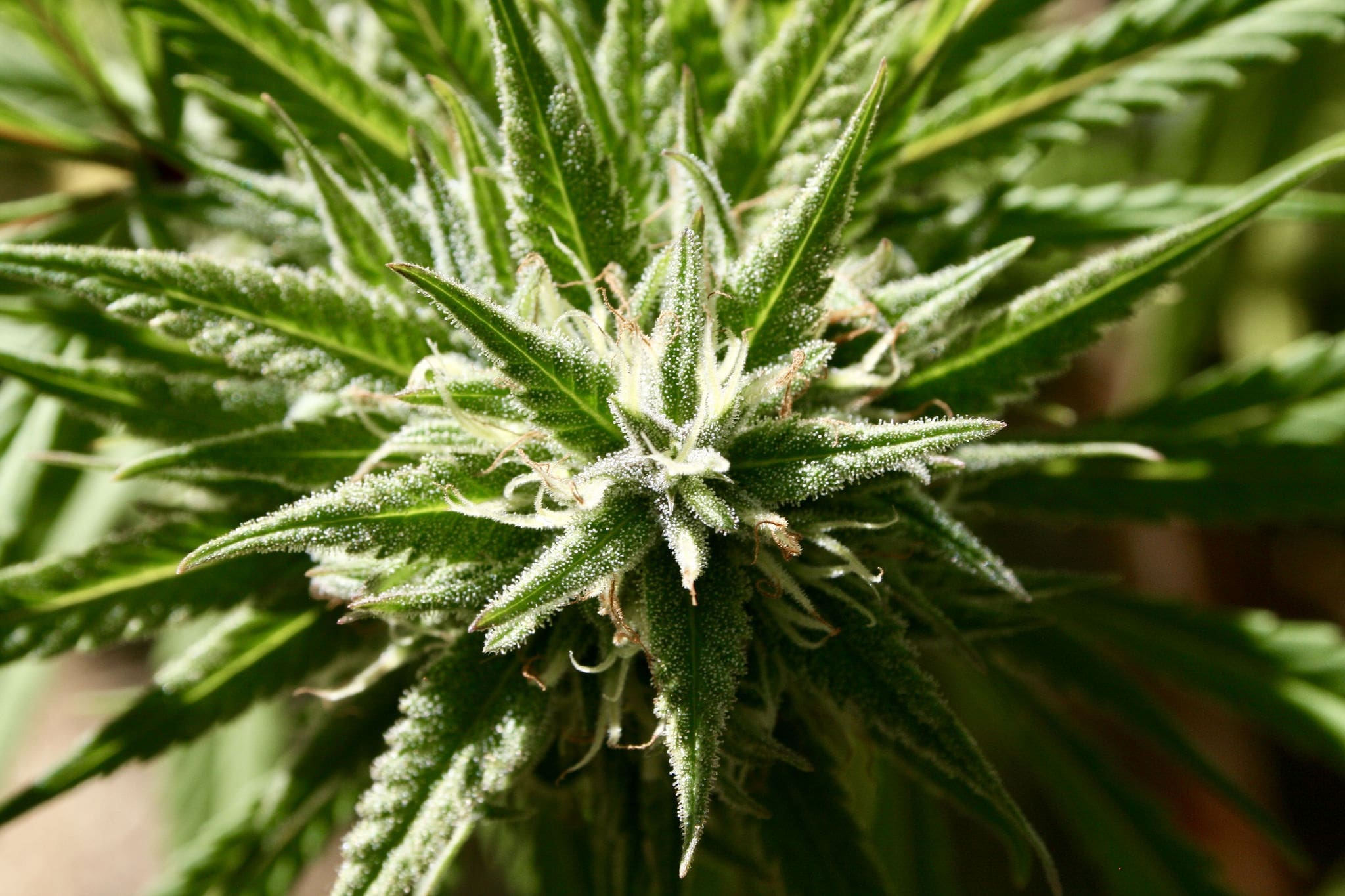 Marijuana reform advocates scored two victories on Tuesday after a key congressional committee approved a spending bill that included a cannabis banking provision and excluded another rider that previously impeded legalization in the nation's capital. The moves came in spite of impassioned objections from a handful of Republican lawmakers.
For the first time ever, the House Appropriations Committee passed spending legislation that would provide protections for banks that service marijuana businesses. And a longstanding provision prohibiting Washington, D.C. from using its own local tax dollars to implement a legal cannabis sales system was not included in the bill.
The banking provision states that no funds distributed through the legislation "may be used to penalize a financial institution solely because the institution provides financial services to an entity that is a manufacturer, a producer, or a person that participates in any business or organized activity that involves handling marijuana, marijuana products, or marijuana proceeds" in a jurisdiction where it's legal.
Rep. Chris Stewart (R-UT) introduced an amendment at the meeting that would have limited the banking protection to the medical cannabis market only, but following extensive pushback from a bipartisan coalition of members, he ultimately withdrew the amendment before forcing a losing vote.
The congressman said that he supports medical cannabis, which voters in his state legalized last year, but felt providing a safeguard for businesses operating in compliance with broader state recreational marijuana laws sends the wrong message from the federal government. He went so far as to say that he didn't mind if these businesses and their employees are at risk of robberies because they're operating on a largely cash basis.
"I guess I'm just willing to say a company that's selling recreational marijuana to our youth and to others, I don't really care if they have a threat of cash sitting in their basement, if they're paying their employees in cash," Stewart said. "I don't want to make life easier for them. I want to make it more difficult."
Reps. Mike Quigley (D-IL), Tom Graves (R-GA), Betty McCollum (D-MN), Barbara Lee (D-CA), Brenda Lawrence (D-MI) and David Joyce (R-OH) all voiced opposition to the amendment.
Graves and McCollum argued that excluding the adult-use market from the banking provision would create even more confusion and uncertainty in the financial sector. How would banks be able to differentiate revenue derived from medical versus recreational cannabis sales at shops that sell both, they asked, for example.
"This really isn't about the issue of medical marijuana and recreational marijuana. The issue is more about states' rights, quite frankly," Graves said. "It's really, really important in my viewpoint that we eliminate some gray space—that we make sure that the rules are defined."
"It becomes very complicated very fast," McCollum said of the proposed amendment. "What we want to have is transparency, accountability and confidence in our tax system and our banking system."
Reps. Harold Rogers (R-KY) and Andy Harris (R-MD) said they supported the amendment, with both focusing on marijuana's legal status under federal law and warning that approving the provision would encourage more usage.
"Bottom line is what we're going to do here today is send a message: Is recreational marijuana a thing that the federal government should be promoting?" Harris said.
"There is no state where it's legal under federal law. It is a gateway drug," he said. "This is a huge money-making industry. This is Big Cannabis."
While more financial institutions have been willing to accept cannabis business accounts, many banks still fear being penalized by federal regulators given the lack of clarity on the issue. In 2014, a similar amendment addressing the issue was approved in a House floor vote but it was never enacted into law. The Appropriations Committee rejected a marijuana banking amendment after it was introduced before the panel last year.
Bipartisan legislation that cleared the House Financial Services Committee in March would resolve the problem, but that bill represents a permanent fix whereas this appropriations provision must be annually renewed.
The standalone Secure And Fair Enforcement (SAFE) Banking Act is expected to go before the full House in coming weeks. It currently has 206 cosponsors—nearly half of the chamber.
"Today's small victories demonstrate an appetite for greater protections of the reform movements progress," Justin Strekal, political director of NORML, told Marijuana Moment. "Our staying power is undeniable in the effort to end federal prohibition and criminalization."
Reform advocates secured another victory with the bill's passage: A provision that has blocked the District of Columbia from spending local taxpayer dollars to legalize and regulate cannabis was excluded from the legislation.
Earlier years' versions of the bill stipulated that D.C. couldn't use appropriated funds "to enact any law, rule, or regulation to legalize or otherwise reduce penalties associated with the possession, use, or distribution of any schedule I substance under the Controlled Substances Act or any tetrahydrocannabinols derivative for recreational purposes."
Voters in Washington, D.C. legalized marijuana possession and cultivation in 2014, but the congressional provision left lawmakers with their hands tied when it came to regulating the plant.
Harris, who first introduced the provision, was expected to introduce an amendment get his language back into the spending legislation during Tuesday's committee markup, but instead focused on introducing amendments to block the decriminalization of sex work in D.C. and creating regulatory exceptions for private schools in the District, while declining to mention the cannabis provision. The panel rejected both of his D.C. proposals.
"The man who has unapologetically been offering up this rider and fighting for it for years didn't even bother to introduce the amendment," said Queen Adesuyi, policy coordinator with the Drug Policy Alliance. "He knew it was going to lose and lose badly. His waving white flag gives us optimism on our ability to secure this win and free D.C. to implement legalization through a racial justice lens the way D.C. residents intended."
Don Murphy, director of federal policies for the Marijuana Policy Project, told Marijuana Moment that the cannabis rider's removal from the bill is "a win for the voters of the District, and although it may be low hanging fruit, it sure tastes sweet."
The appropriations process—which has historically been the only vehicle through which Congress has enacted marijuana policy changes—is being leveraged to address a wide range of cannabis reform proposals this session.
Reports that have been released by the Appropriations Committee this year include calls for medical cannabis research expansion, implementing hemp regulations, establishing regulations for CBD, preventing impaired driving and protecting benefits for military benefits.
On Monday, the panel also published a report urging the federal government to reconsider its employment policies as it concerns federal workers who use cannabis in compliance with state law.
The same day, the House Rules Committee, another powerful panel, cleared an amendment for floor consideration that was introduced by Rep. Alexandria Ocasio-Cortez (D-NY), eliminating a rider prohibiting the use of federal funds for "any activity that promotes the legalization of any drug or other substance in Schedule I."
The purpose of the legislation is to remove barriers to research into the potential therapeutic use of such substances, including cannabis, psilocybin and MDMA, the congresswoman said.
But the panel declined to advance a separate amendment from Rep. Lou Correa (D-CA) that would have barred the Department of Education from denying or limiting "any funding or assistance to institutions of higher education" where the use or possession of cannabis is permitted.
The committee chairman, Rep. Jim McGovern (D-MA), told Marijuana Moment the amendment wasn't made in order for procedural reasons and that he will "continue to welcome and encourage debate on marijuana policy."
The spending bill covering the Treasury Department and funding for Washington, D.C. that was approved the the appropriations panel next heads to the Rules Committee, which will decide which further amendments, potentially including cannabis-related ones, can be considered on the floor.
Congressional Committee Advances Psychedelics Amendment But Blocks Marijuana Proposal
Photo courtesy of Brian Shamblen.
Andrew Yang Contrasts Rampant Opioid Prescribing With Marijuana Criminalization
Andrew Yang contrasted the widespread prescribing of opioids with the ongoing criminalization of marijuana on Wednesday.
In a tweet, the entrepreneur and 2020 Democratic presidential candidate said there were "more opiate prescriptions in the state of Ohio than people in Ohio," yet "marijuana is still classified as a schedule 1 drug" under the federal Controlled Substances Act.
#DidYouKnow – There were more opiate prescriptions in the state of Ohio than people in Ohio. But marijuana is still classified as a schedule 1 drug.

— Andrew Yang🧢 (@AndrewYang) December 11, 2019
He's brought that point up before, at a presidential debate in October. Asked about his proposed to decriminalize possession of opioids to combat the drug overdose crisis, Yang brought up the statistic and criticized the government for failing to take action against pharmaceutic companies that aggressively marketed addictive painkillers.
"If the government turned a blind eye to this company, spreading a plague among its people, then the least we can do is put a resource into work in our communities so that people have a fighting chance to get well, even though this is not a money problem," he said at the time.
"The least we can do is put the resources to work in our communities so our people have a fighting chance to get well." #DemDebate #YangGang #opioidcrisis pic.twitter.com/vcYn8I1OOs

— Andrew Yang🧢 (@AndrewYang) October 16, 2019
NBC News confirmed that, in 2010, federal data shows there were 102.4 opioid prescriptions in Ohio for every 100 persons. That's decreased since then, with 2017 data showing 63.5 opioid prescriptions for every 100 persons in the state.
Yang, who supports comprehensive marijuana legalization, has also embraced other harm reduction policies. Beyond decriminalizing opioids, he said in an interview published last week that he's in favor of providing federal funding for the establishment of safe injection facilities, where individuals can use illicit drugs under medical supervision and receive assistance getting into treatment.
Yang has not yet called for decriminalization of substances beyond opioids and cannabis, however. That policy is backed by rival contenders South Bend, Indiana Mayor Pete Buttigieg and Rep. Tulsi Gabbard (D-HI).
Sens. Bernie Sanders (I-VT) and Elizabeth Warren (D-MA) and former Housing and Urban Development Secretary Julián Castro, also presidential candidates, have called for the establishment of safe injection sites.
Killer Mike Credits Bernie Sanders For Inspiring Marijuana Legalization Movement
Photo courtesy of ABC News.
Marijuana Legalization Bill Filed In Virginia Ahead Of Attorney General's Cannabis Summit
The attorney general of Virginia held a cannabis summit on Wednesday, with representatives of states that have legalized marijuana sharing their insights as lawmakers in the Commonwealth prepare to push reform legislation in the coming session.
This event came one day after a lawmaker prefiled a bill to legalize marijuana for adult use and expand the state's existing limited medical cannabis program.
The event featured panels on marijuana decriminalization, social equity, public health, hemp, CBD and creating a pathway for eventual legalization. The goal was to answer policy questions and inform legislation, which Attorney General Mark Herring (D) hopes will start with decriminalization and expungements and later adult-use legalization.
Herring: "I don't believe Virginia's current system of needlessly criminalizing cannabis is working. The negative consequences of the current approach fall disproprtionately on African Americans and other people of color."

— Martin Austermuhle (@maustermuhle) December 11, 2019
"I don't believe that Virginia's current approach of criminalizing cannabis is working," Herring said in his opening remarks. "It is needlessly creating criminals and burdening Virginians with convictions."
Today we're bringing together legislators, stakeholders, and policy experts to plot a course for a smarter, fairer, more just cannabis policy in VA. For me, that means decriminalizing now, resolving past convictions, & moving to legal, regulated adult use.https://t.co/aqWxQCVPIg

— Mark Herring (@MarkHerringVA) December 11, 2019
"The human and social costs are enormous, in addition to the millions of dollars it costs Virginia taxpayers. And the negative consequences of the current approach fall disproportionately on African Americans and people of color," he said. "It's clear to me that the time for cannabis reform has come. Justice demands it. Virginians are demanding it. And I'm going to help make sure we get this right."
Watch video of the Virginia Cannabis Summit  below: 
Representatives from Colorado and Illinois discussed law enforcement and equity in regulated marijuana markets.
The prospects of passing reform measures greatly increased in Virginia after November's election, which saw Democrats reclaim control of both chambers of the General Assembly for the first time in decades. Herring said the timing is right to "plot a course for a smarter, fairer, more just cannabis policy" in the state.
Sen. Dave Marsden (D), co-founder of the legislature's recently established Cannabis Caucus, said at the summit that ensuring that the legal market is equitable is paramount.
.@SenDaveMarsden, who co-founded the new Cannabis Caucus, says focusing on equity will be important. "We can't substitute a civil process for a criminal one and not expect it to lead to disparities," he says of decriminalization, noting how people of color still impacted most.

— Martin Austermuhle (@maustermuhle) December 11, 2019
"We can't substitute a civil process for a criminal one and not expect it to lead to disparities," he said.
"Following several years of forming consensus around medical cannabis products, we have to be ready to take action in the upcoming legislative session to further reform our laws in this arena," he said in a press release. "This effort will include a more robust medical cannabis program and Attorney General Herring's summit is a big step in ensuring we are knowledgeable on the issue and prepared to do this right."
"Virginia is ready for evidence-based reform and that is what we will provide."
Del. Stephen Heretick (D) said the summit "is a great opportunity for me and my fellow legislators to learn from the experiences of other states as we consider how to create more fair, just, equitable, and effective cannabis laws here in Virginia."
Decriminalization is the first proposal on the agenda when the next session starts, the attorney general said. That would fulfill a campaign promise of Gov. Ralph Northam (D), who ran on the issue in 2017 and talked about in his State of the Commonwealth address this year.
"It's time for public policy to catch up with public opinion, and NORML applauds Attorney General Herring for his efforts to foster and advance evidence-based cannabis laws," Jenn Michelle Pedini, executive director of Virginia NORML said. "We look forward to supporting the attorney general and the Virginia Cannabis Caucus in their work reforming marijuana laws for a safer Commonwealth."
While Northam hasn't voiced support for recreational legalization, Herring said last week that Wednesday's summit is one resource that will help the state move toward comprehensive reform.
"Criminalizing marijuana possession is not working." Attorney General @MarkHerringVA said he will host a #cannabis summit to advance decriminalization in Virginia. #CheddarLive pic.twitter.com/ecB4BSQo5w

— Cheddar (@cheddar) December 3, 2019
"Based on my conversations, he supports decriminalization," Herring, who is also running for governor in 2021, said. "Like a lot of people, I think they'd like to get more information about what legalization and what regulated, adult-use would look like."
A bill to decriminalize marijuana and make possession of up to one ounce punishable by a maximum $50 civil penalty was prefiled in the legislature last month.
This latest legalization bill, introduced by Del. Lee Carter (D), will likely be a heavier lift. It would allow adults 21 and older to possess and purchase cannabis from licensed retailers, and it would impose a 10 percent tax, revenue from which would go toward a veterans fund, transportation and local municipalities that allow marijuana businesses to operate.
"While a majority of Virginians agree with Attorney General Herring that marijuana should be legal for responsible use by adults, it may take a bit more work to convince the Virginia General Assembly to send such a bill to the governor's desk," Michelle Pedini told Marijuana Moment. "Todays summit is an important, and historic, step toward that goal, and NORML is proud to be a part of it."
Vermont Should Legalize Marijuana Sales, Top Health Department Official Says
Photo courtesy of Nicholas C. Morton.
Thailand Prime Minister Uses Medical Marijuana At Event With Ganja Mascot
Top officials in Thailand are getting the word out about medical marijuana—in part by distributing cartoon cannabis dolls and publicly using marijuana oils.
Prime Minister Prayut Chan-o-cha announced the launch of the government's medical cannabis education site on Wednesday and appeared at an event alongside a person wearing a spectacled marijuana leaf costume called Dr. Ganja. Children were also present, carrying their own Dr. Ganja dolls.
The Thai government officially launches its medical cannabis "educational" website today.https://t.co/zhzZU61q3c

The Prime Minister gets a ganja doll, kids get a ganja doll, everybody gets a ganja doll!

Photo credit: Bhumjaithai Party pic.twitter.com/lVf1WTguqQ

— Prim Chuwiruch (@prim_chuwiruch) December 11, 2019
Prayut argued in favor of the therapeutic use of cannabis, stating that it represents a potential treatment option for low-income people in particular. According to The Nation Thailand, he also demonstrated marijuana products, inhaling an oil and applying some to the back of his ears. The prime minister also said he plans to purchase some oils himself.
The government's education site features information about where to find cannabis clinics, what kinds of products are available and infographics laying out basic research into marijuana.
Thai lawmakers have made clear their excitement about medical cannabis, with several filmed participating in a ritual dance in August to celebrate the first batch of marijuana oil.
Funcionarios tailandeses bailan antes del lanzamiento del primer lote de aceite de cannabis tras la aprobación de la #marihuana medicinal en el país pic.twitter.com/ygrpiwveB6

— Reuters Latam (@ReutersLatam) August 8, 2019
Months after Thailand opted to legalize medical marijuana, the ruling party unveiled draft legislation in September that allows individuals to cultivate up to six cannabis plants for personal use.
GOP Senator Shares Photo Of His Dad Harvesting Hemp Decades Ago
Photo courtesy of Bhumjaithai Party.