Anti-Marijuana Lawmakers Shut Down By Congressional Committee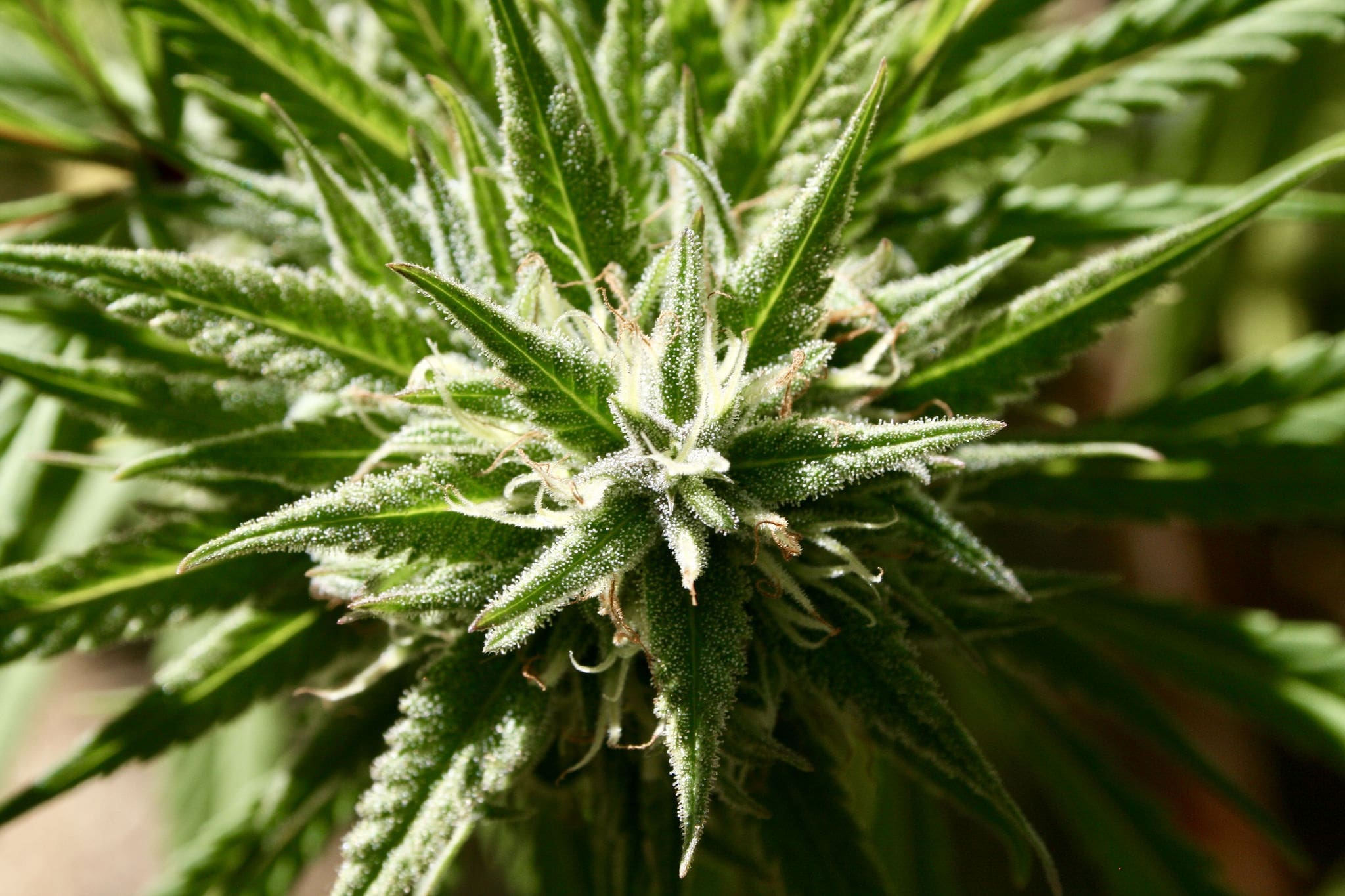 Marijuana reform advocates scored two victories on Tuesday after a key congressional committee approved a spending bill that included a cannabis banking provision and excluded another rider that previously impeded legalization in the nation's capital. The moves came in spite of impassioned objections from a handful of Republican lawmakers.
For the first time ever, the House Appropriations Committee passed spending legislation that would provide protections for banks that service marijuana businesses. And a longstanding provision prohibiting Washington, D.C. from using its own local tax dollars to implement a legal cannabis sales system was not included in the bill.
The banking provision states that no funds distributed through the legislation "may be used to penalize a financial institution solely because the institution provides financial services to an entity that is a manufacturer, a producer, or a person that participates in any business or organized activity that involves handling marijuana, marijuana products, or marijuana proceeds" in a jurisdiction where it's legal.
Rep. Chris Stewart (R-UT) introduced an amendment at the meeting that would have limited the banking protection to the medical cannabis market only, but following extensive pushback from a bipartisan coalition of members, he ultimately withdrew the amendment before forcing a losing vote.
The congressman said that he supports medical cannabis, which voters in his state legalized last year, but felt providing a safeguard for businesses operating in compliance with broader state recreational marijuana laws sends the wrong message from the federal government. He went so far as to say that he didn't mind if these businesses and their employees are at risk of robberies because they're operating on a largely cash basis.
"I guess I'm just willing to say a company that's selling recreational marijuana to our youth and to others, I don't really care if they have a threat of cash sitting in their basement, if they're paying their employees in cash," Stewart said. "I don't want to make life easier for them. I want to make it more difficult."
Reps. Mike Quigley (D-IL), Tom Graves (R-GA), Betty McCollum (D-MN), Barbara Lee (D-CA), Brenda Lawrence (D-MI) and David Joyce (R-OH) all voiced opposition to the amendment.
Graves and McCollum argued that excluding the adult-use market from the banking provision would create even more confusion and uncertainty in the financial sector. How would banks be able to differentiate revenue derived from medical versus recreational cannabis sales at shops that sell both, they asked, for example.
"This really isn't about the issue of medical marijuana and recreational marijuana. The issue is more about states' rights, quite frankly," Graves said. "It's really, really important in my viewpoint that we eliminate some gray space—that we make sure that the rules are defined."
"It becomes very complicated very fast," McCollum said of the proposed amendment. "What we want to have is transparency, accountability and confidence in our tax system and our banking system."
Reps. Harold Rogers (R-KY) and Andy Harris (R-MD) said they supported the amendment, with both focusing on marijuana's legal status under federal law and warning that approving the provision would encourage more usage.
"Bottom line is what we're going to do here today is send a message: Is recreational marijuana a thing that the federal government should be promoting?" Harris said.
"There is no state where it's legal under federal law. It is a gateway drug," he said. "This is a huge money-making industry. This is Big Cannabis."
While more financial institutions have been willing to accept cannabis business accounts, many banks still fear being penalized by federal regulators given the lack of clarity on the issue. In 2014, a similar amendment addressing the issue was approved in a House floor vote but it was never enacted into law. The Appropriations Committee rejected a marijuana banking amendment after it was introduced before the panel last year.
Bipartisan legislation that cleared the House Financial Services Committee in March would resolve the problem, but that bill represents a permanent fix whereas this appropriations provision must be annually renewed.
The standalone Secure And Fair Enforcement (SAFE) Banking Act is expected to go before the full House in coming weeks. It currently has 206 cosponsors—nearly half of the chamber.
"Today's small victories demonstrate an appetite for greater protections of the reform movements progress," Justin Strekal, political director of NORML, told Marijuana Moment. "Our staying power is undeniable in the effort to end federal prohibition and criminalization."
Reform advocates secured another victory with the bill's passage: A provision that has blocked the District of Columbia from spending local taxpayer dollars to legalize and regulate cannabis was excluded from the legislation.
Earlier years' versions of the bill stipulated that D.C. couldn't use appropriated funds "to enact any law, rule, or regulation to legalize or otherwise reduce penalties associated with the possession, use, or distribution of any schedule I substance under the Controlled Substances Act or any tetrahydrocannabinols derivative for recreational purposes."
Voters in Washington, D.C. legalized marijuana possession and cultivation in 2014, but the congressional provision left lawmakers with their hands tied when it came to regulating the plant.
Harris, who first introduced the provision, was expected to introduce an amendment get his language back into the spending legislation during Tuesday's committee markup, but instead focused on introducing amendments to block the decriminalization of sex work in D.C. and creating regulatory exceptions for private schools in the District, while declining to mention the cannabis provision. The panel rejected both of his D.C. proposals.
"The man who has unapologetically been offering up this rider and fighting for it for years didn't even bother to introduce the amendment," said Queen Adesuyi, policy coordinator with the Drug Policy Alliance. "He knew it was going to lose and lose badly. His waving white flag gives us optimism on our ability to secure this win and free D.C. to implement legalization through a racial justice lens the way D.C. residents intended."
Don Murphy, director of federal policies for the Marijuana Policy Project, told Marijuana Moment that the cannabis rider's removal from the bill is "a win for the voters of the District, and although it may be low hanging fruit, it sure tastes sweet."
The appropriations process—which has historically been the only vehicle through which Congress has enacted marijuana policy changes—is being leveraged to address a wide range of cannabis reform proposals this session.
Reports that have been released by the Appropriations Committee this year include calls for medical cannabis research expansion, implementing hemp regulations, establishing regulations for CBD, preventing impaired driving and protecting benefits for military benefits.
On Monday, the panel also published a report urging the federal government to reconsider its employment policies as it concerns federal workers who use cannabis in compliance with state law.
The same day, the House Rules Committee, another powerful panel, cleared an amendment for floor consideration that was introduced by Rep. Alexandria Ocasio-Cortez (D-NY), eliminating a rider prohibiting the use of federal funds for "any activity that promotes the legalization of any drug or other substance in Schedule I."
The purpose of the legislation is to remove barriers to research into the potential therapeutic use of such substances, including cannabis, psilocybin and MDMA, the congresswoman said.
But the panel declined to advance a separate amendment from Rep. Lou Correa (D-CA) that would have barred the Department of Education from denying or limiting "any funding or assistance to institutions of higher education" where the use or possession of cannabis is permitted.
The committee chairman, Rep. Jim McGovern (D-MA), told Marijuana Moment the amendment wasn't made in order for procedural reasons and that he will "continue to welcome and encourage debate on marijuana policy."
The spending bill covering the Treasury Department and funding for Washington, D.C. that was approved the the appropriations panel next heads to the Rules Committee, which will decide which further amendments, potentially including cannabis-related ones, can be considered on the floor.
Congressional Committee Advances Psychedelics Amendment But Blocks Marijuana Proposal
Photo courtesy of Brian Shamblen.