Congressional Report Urges Feds To Update Marijuana Employment Policies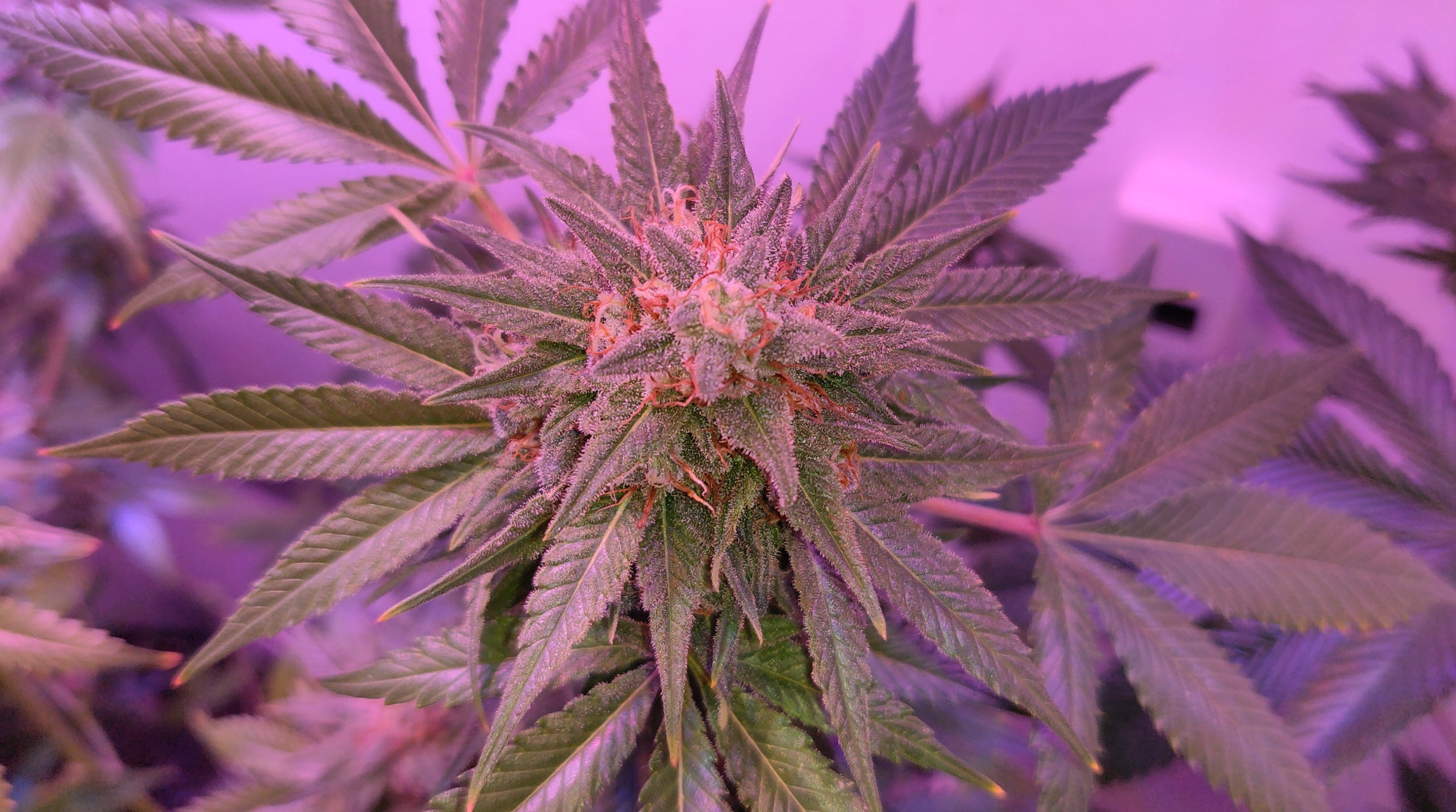 A congressional committee is urging the federal government to reconsider its hiring and firing policies as they relate to workers who use marijuana in compliance with state laws.
The House Appropriations Committee made the recommendation in a report attached to a large-scale spending bill funding parts of the federal government for Fiscal Year 2020 that was released on Monday. That same legislation also includes a provision protecting banks that service cannabis businesses and deletes a longstanding rider prohibiting Washington, D.C. from using its local tax dollars to implement a system of legal marijuana sales.
The panel made its new recommendation to the U.S. Office of Personnel Management (OPM).
"Hiring Guidelines—The Committee encourages OPM to review its policies and guidelines regarding hiring and firing of individuals who use marijuana in states where that individual's private use of marijuana is not prohibited under the law of the State. These policies should reflect updated changes to the law on marijuana usage and clearly state the impact of marijuana usage on Federal employment."
Existing federal policy strictly prohibits marijuana usage for federal workers even in states that have enacted legalization.
The full Appropriations Committee is scheduled to consider the Financial Services and General Government spending legislation and approve the report on Tuesday.
But even while the committee report is adding the new encouragement for a legal-state carveout for cannabis, the bill itself maintains a provision stating that a federal agency can only receive funds under the legislation if it "has in place, and will continue to administer in good faith, a written policy designed to ensure that all of its workplaces are free from the illegal use, possession, or distribution of controlled substances by the officers and employees of such department, agency, or instrumentality."
That language could potentially be amended as the bill makes it way through the legislative process.
"We're proud to support any efforts to ensure that the successful cannabis reform efforts in states around the nation are able to be implemented in smooth and sensible manner," Justin Strekal, political director of NORML, told Marijuana Moment. "The prospect of responsible adults being denied federal employment opportunities is counterproductive and disproportionally impacts the veterans community."
"It is our hope that the final appropriations package maintain these provisions to give certainty to the increasing number of states that are ending the failed war on cannabis," he said.
The report recommendation is in line with a piece of standalone legislation introduced in March by Reps. Charlie Crist (D-FL) and Don Young (R-AK) that would bar federal agencies from firing employees solely because they tested positive for THC if they live in a legal cannabis state. That bill has not yet been scheduled for any hearings or votes.
"Voters across the country are saying yes to legalization. It's time for the federal government to catch up with the will of the people," Crist said in a press release about the new appropriations moves. "For folks from all walks of life, veterans, seniors, people facing chronic pain or disabilities, cannabis is an incredible source of relief – and that legal commerce is providing an economic boost to our communities. You shouldn't lose your job if you need cannabis to live a healthy, normal life, and companies shouldn't be at risk of operating a cash-only business in this day and age."
It's time for the federal government to follow the will of the people when it comes to medical marijuana! Proud to have secured two major wins for medical cannabis users & businesses across the country. https://t.co/XJR34AKNpX pic.twitter.com/GaCIoYHp5R

— Rep. Charlie Crist (@RepCharlieCrist) June 10, 2019
Besides the employment section, the spending bill report also discusses the cannabis banking provision that made it into the base spending bill.
That provision states that none of the money appropriated through the bill "may be used to penalize a financial institution solely because the institution provides financial services to an entity that is a manufacturer, a produce, or a person that participates in any business or organized activity that involves handling marijuana, marijuana products, or marijuana proceeds" in a jurisdiction where it's legal.
Standalone legislation to provide that protection is making headway in Congress. It was approved by the House Financial Services Committee in March. Last week, it was placed on the chamber's Union Calendar and is expected to be taken up for a full floor vote in coming weeks. In the meantime, lawmakers are considering adding amendments to broaden its GOP appeal.
Missing from the report is a description of a rider that appeared in earlier versions of the appropriations bill, stipulating that Washington, D.C. isn't allowed to spend local tax revenue to implement legal marijuana sales. That section was nixed from the draft legislation as introduced. If it doesn't get put back in later in the legislative process, the path would be cleared for officials in the nation's capital to move ahead with a local proposal to expand the city's current noncommercial legal cannabis system.
The 116th Congress has seen numerous standalone cannabis reform bills introduced so far, but it seems that lawmakers are also increasingly interested in pursuing change though the appropriations process.
Several other House Appropriations Committee reports released so far this year include provisions aimed at expanding research into medical cannabis, establishing a regulatory framework for CBD, providing funds for the implementation of hemp regulations, addressing impaired driving and protecting military veterans from losing their benefits for working in the cannabis industry.
On Friday, Rep. Alexandria Ocasio-Cortez (D-NY) filed an amendment to a separate spending bill coming to the floor this week that would eliminate a provision blocking the use of federal funds for "any activity that promotes the legalization of any drug or other substance in Schedule I." The purpose of the legislation is to lift barriers to research into the therapeutic potential of substances such as psilocybin and MDMA, a summary prepared by the congresswoman's office says.
Rep. Lou Correa (D-CA) also introduced an amendment to that bill that would prevent the Department of Education from denying or limiting "any funding or assistance to institutions of higher education" as a punishment for allowing the use of medical cannabis in a legal marijuana state.
The House Rules Committee will decide on Monday whether those drug policy amendments will be allowed for votes by the full body.
That panel's chairman, Rep. James McGovern (D-MA), had repeatedly criticized his Republican predecessor for blocking cannabis votes on the floor and pledged to take a different approach.
AOC Pushes To Make It Easier To Study Shrooms And Other Psychedelic Drugs
This story was updated to include comment from Crist.
Photo courtesy of Mike Latimer.