Congressional Committee Advances Psychedelics Amendment But Blocks Marijuana Proposal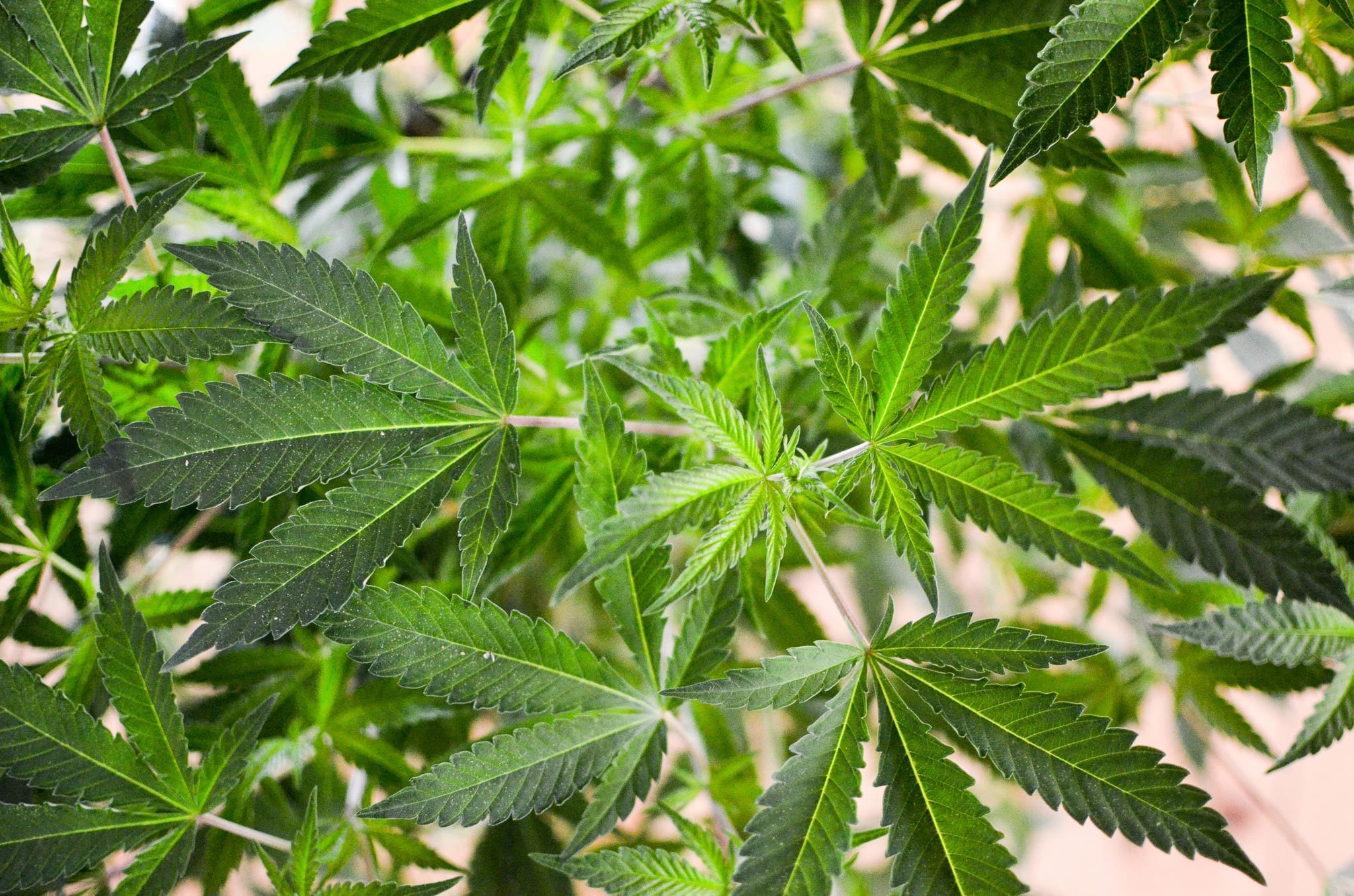 A powerful House Committee cleared a drug policy reform amendment for consideration on the House floor on Monday. But at the same time, it blocked a separate marijuana reform proposal from advancing.
The measure moving to a full House vote, introduced by Rep. Alexandria Ocasio-Cortez (D-NY), would eliminate a long-standing rider on a spending bill that prohibits federal agencies from using funds for "any activity that promotes the legalization of any drug or other substance in Schedule I" of the Controlled Substances Act.
The congresswoman argued in a summary of her proposal that the current provision impedes valuable research into substances that have therapeutic potential such as psilocybin and MDMA. Cannabis is also listed among those substances as a Schedule I drug.
The amendment blocked from advancing to the floor, filed by Rep. Lou Correa (D-CA), would have prevented the Department of Education from denying or limiting "any funding or assistance to institutions of higher education" that allow the use or possession of medical cannabis on campus in states where it is legal.
Rep. Jim McGovern (D-MA), chair of the House Rules Committee, said last year that he was "not going to block marijuana amendments like my predecessor has done."
"I'm not going to block marijuana amendments," he said shortly after Democrats took back control of the House in the midterm elections. "People ought to bring them to the floor, they should be debated and people ought to vote the way they feel appropriate."
McGovern told Marijuana Moment that procedural hurdles prevented him from letting the medical cannabis amendment advance this time.
"As Chairman, I will not reflexively block germane amendments having to do with marijuana the way the Republicans did. In fact, this week, we are going to debate Congresswoman Ocasio-Cortez's amendment to allow research on Schedule I drugs, including marijuana," he said.
Thanks Tom! As Chairman, I'm not going to reflexively block germane amendments having to do with marijuana the way Republicans did. This week we're going to debate @AOC's amendment to allow research on Schedule I drugs, including marijuana!

— Rep. Jim McGovern (@RepMcGovern) June 11, 2019
Over the past several years, Republicans under then-Rules Chairman Peter Sessions (R-TX) consistently blocked all cannabis-related amendments from reaching the House floor.
"I certainly would have liked to make the Correa amendment in order as well, but we were unable to because it violated the rules of the House – specifically, clause 2 of House Rule 21," McGovern argued. "I continue to welcome and encourage debate on marijuana policy, but amendments must comply with the Rules of the House in order to advance through the legislative process. I look forward to making this amendment in order on a bill where it doesn't violate the rules."
I look forward to making the amendment in order on a bill where it doesn't violate the rules!

— Rep. Jim McGovern (@RepMcGovern) June 11, 2019
The House rule McGovern cited has several sub-parts, and it is likely that a decision was made that the measure goes against a prohibition on making policy via appropriations bills, which are supposed to be limited to spending issues.
The committee advanced several other policy-related amendments on climate change, civil rights and insurance rules on Monday, however.
Beyond that, two congressional staffers suggested to Marijuana Moment that the Correa measure would have improperly forced the Department of Education to make a determination—namely, deciding which schools allow medical cannabis and which don't—something not procedurally allowed in appropriations amendments.
The rider that Ocasio-Cortez's separate amendment would remove has been attached to spending legislation for the U.S. Departments of Labor, Health and Human Services and Education since at least 1996.
The congresswoman's effort comes at an especially relevant time, as jurisdictions across the U.S. are pursuing psilocybin reform with a focus on the fungi's medical potential. Voters in Denver approved a local measure to decriminalize the substance in May, and last week the Oakland City Council unanimously passed a similar measure that also applies to other psychedelics including ayahuasca, mescaline and ibogaine.
Just before the Rules Committee meeting on Monday, Reps. Ro Khanna (D-CA) and Matt Gaetz (R-FL) signed on as cosponsors of the amendment.
We now have *bipartisan support* for our amendment allowing expanded research into psychedelics.

This is important, as several studies have shown promise in treatment-resistant PTSD, severe depression, & more.

The War on Drugs has caused so much harm. It's time to reverse it. https://t.co/SUGxFAQ0CD

— Alexandria Ocasio-Cortez (@AOC) June 10, 2019
Correa's amendment on medical marijuana at colleges and universities would have helped undercut a major reason some administrators say they won't allow even approved patients to bring cannabis on campus: the threatened loss of federal funds over a failure to bar federally illegal drug use and possession.
"It is frustrating that patients who are seeking to improve their position in life by attending college would be forced to choose between their education and their medication," University of Utah NORML Director Pedro Padilla told Marijuana Moment.
While the Democratic-controlled House has produced several wide-ranging marijuana bills this congressional session, including a cannabis banking bill expected to hit the floor in the coming weeks, it's apparent that there's strong interest in advancing reform through the appropriations process.
House Appropriations Committee reports released so far this year call for the expansion of research into medical cannabis, funding the implementation of hemp regulations, tackling the challenges associated with impaired driving, creating an alternative regulatory framework for CBD and ensuring that military veterans don't lose their benefits due to their involvement in state-legal cannabis markets.
A committee report published on Monday also implored the federal government to reevaluate its employment polices as it pertains to workers who use cannabis in accordance with state law.
Ocasio-Cortez's amendment is expected to be debated on the House floor this week.
Congressional Report Urges Feds To Update Marijuana Employment Policies
This story was updated to include comment from McGovern and NORML and to add information about House rules.
Photo courtesy of Philip Steffan.