Congressional Committee Advances Psychedelics Amendment But Blocks Marijuana Proposal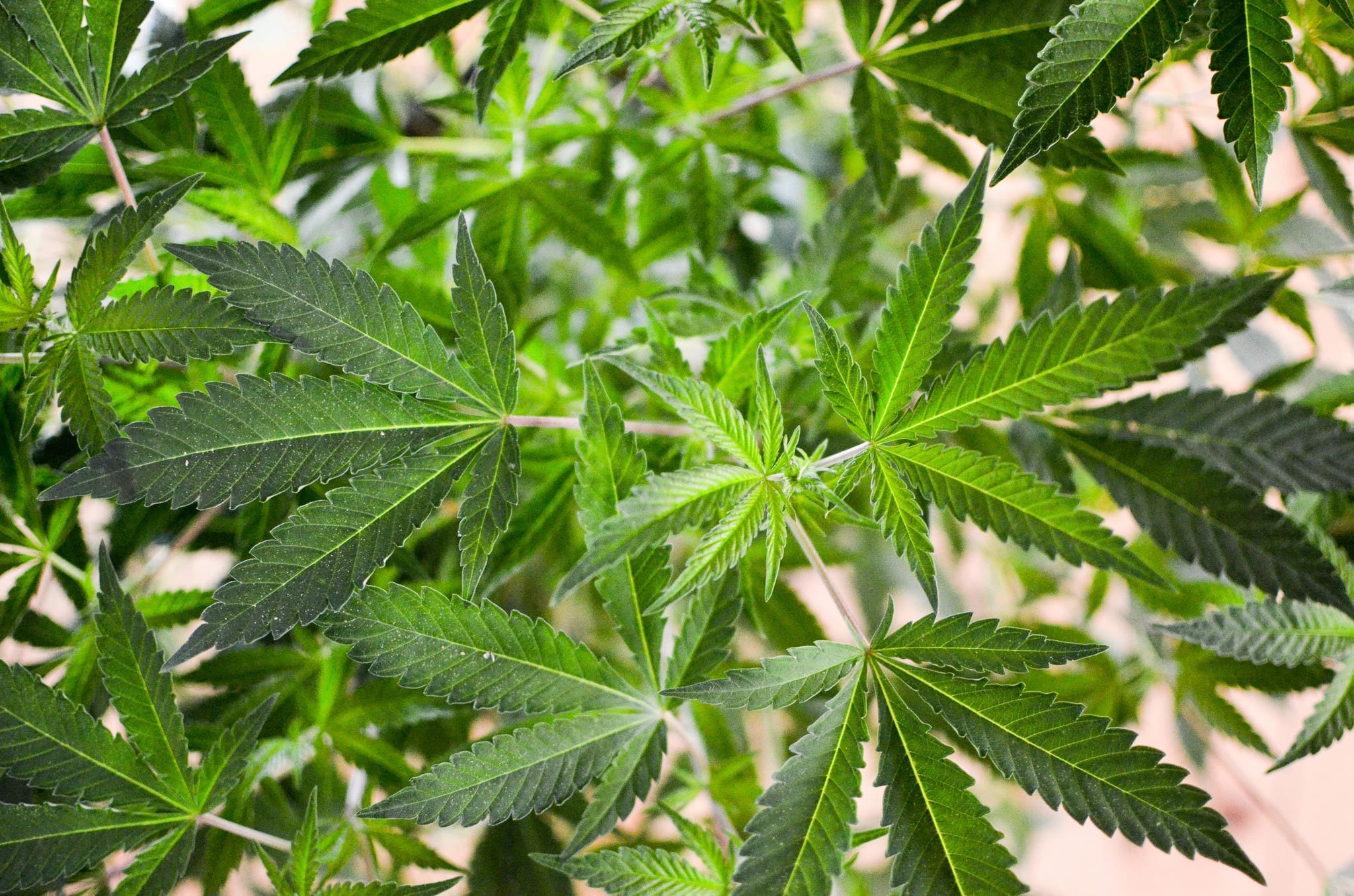 A powerful House Committee cleared a drug policy reform amendment for consideration on the House floor on Monday. But at the same time, it blocked a separate marijuana reform proposal from advancing.
The measure moving to a full House vote, introduced by Rep. Alexandria Ocasio-Cortez (D-NY), would eliminate a long-standing rider on a spending bill that prohibits federal agencies from using funds for "any activity that promotes the legalization of any drug or other substance in Schedule I" of the Controlled Substances Act.
The congresswoman argued in a summary of her proposal that the current provision impedes valuable research into substances that have therapeutic potential such as psilocybin and MDMA. Cannabis is also listed among those substances as a Schedule I drug.
The amendment blocked from advancing to the floor, filed by Rep. Lou Correa (D-CA), would have prevented the Department of Education from denying or limiting "any funding or assistance to institutions of higher education" that allow the use or possession of medical cannabis on campus in states where it is legal.
Rep. Jim McGovern (D-MA), chair of the House Rules Committee, said last year that he was "not going to block marijuana amendments like my predecessor has done."
"I'm not going to block marijuana amendments," he said shortly after Democrats took back control of the House in the midterm elections. "People ought to bring them to the floor, they should be debated and people ought to vote the way they feel appropriate."
McGovern told Marijuana Moment that procedural hurdles prevented him from letting the medical cannabis amendment advance this time.
"As Chairman, I will not reflexively block germane amendments having to do with marijuana the way the Republicans did. In fact, this week, we are going to debate Congresswoman Ocasio-Cortez's amendment to allow research on Schedule I drugs, including marijuana," he said.
Thanks Tom! As Chairman, I'm not going to reflexively block germane amendments having to do with marijuana the way Republicans did. This week we're going to debate @AOC's amendment to allow research on Schedule I drugs, including marijuana!

— Rep. Jim McGovern (@RepMcGovern) June 11, 2019
Over the past several years, Republicans under then-Rules Chairman Peter Sessions (R-TX) consistently blocked all cannabis-related amendments from reaching the House floor.
"I certainly would have liked to make the Correa amendment in order as well, but we were unable to because it violated the rules of the House – specifically, clause 2 of House Rule 21," McGovern argued. "I continue to welcome and encourage debate on marijuana policy, but amendments must comply with the Rules of the House in order to advance through the legislative process. I look forward to making this amendment in order on a bill where it doesn't violate the rules."
I look forward to making the amendment in order on a bill where it doesn't violate the rules!

— Rep. Jim McGovern (@RepMcGovern) June 11, 2019
The House rule McGovern cited has several sub-parts, and it is likely that a decision was made that the measure goes against a prohibition on making policy via appropriations bills, which are supposed to be limited to spending issues.
The committee advanced several other policy-related amendments on climate change, civil rights and insurance rules on Monday, however.
Beyond that, two congressional staffers suggested to Marijuana Moment that the Correa measure would have improperly forced the Department of Education to make a determination—namely, deciding which schools allow medical cannabis and which don't—something not procedurally allowed in appropriations amendments.
The rider that Ocasio-Cortez's separate amendment would remove has been attached to spending legislation for the U.S. Departments of Labor, Health and Human Services and Education since at least 1996.
The congresswoman's effort comes at an especially relevant time, as jurisdictions across the U.S. are pursuing psilocybin reform with a focus on the fungi's medical potential. Voters in Denver approved a local measure to decriminalize the substance in May, and last week the Oakland City Council unanimously passed a similar measure that also applies to other psychedelics including ayahuasca, mescaline and ibogaine.
Just before the Rules Committee meeting on Monday, Reps. Ro Khanna (D-CA) and Matt Gaetz (R-FL) signed on as cosponsors of the amendment.
We now have *bipartisan support* for our amendment allowing expanded research into psychedelics.

This is important, as several studies have shown promise in treatment-resistant PTSD, severe depression, & more.

The War on Drugs has caused so much harm. It's time to reverse it. https://t.co/SUGxFAQ0CD

— Alexandria Ocasio-Cortez (@AOC) June 10, 2019
Correa's amendment on medical marijuana at colleges and universities would have helped undercut a major reason some administrators say they won't allow even approved patients to bring cannabis on campus: the threatened loss of federal funds over a failure to bar federally illegal drug use and possession.
"It is frustrating that patients who are seeking to improve their position in life by attending college would be forced to choose between their education and their medication," University of Utah NORML Director Pedro Padilla told Marijuana Moment.
While the Democratic-controlled House has produced several wide-ranging marijuana bills this congressional session, including a cannabis banking bill expected to hit the floor in the coming weeks, it's apparent that there's strong interest in advancing reform through the appropriations process.
House Appropriations Committee reports released so far this year call for the expansion of research into medical cannabis, funding the implementation of hemp regulations, tackling the challenges associated with impaired driving, creating an alternative regulatory framework for CBD and ensuring that military veterans don't lose their benefits due to their involvement in state-legal cannabis markets.
A committee report published on Monday also implored the federal government to reevaluate its employment polices as it pertains to workers who use cannabis in accordance with state law.
Ocasio-Cortez's amendment is expected to be debated on the House floor this week.
Congressional Report Urges Feds To Update Marijuana Employment Policies
This story was updated to include comment from McGovern and NORML and to add information about House rules.
Photo courtesy of Philip Steffan.
GOP Congressman Falsely Claims Marijuana Can Be Legally Consumed In Public In 'Many States'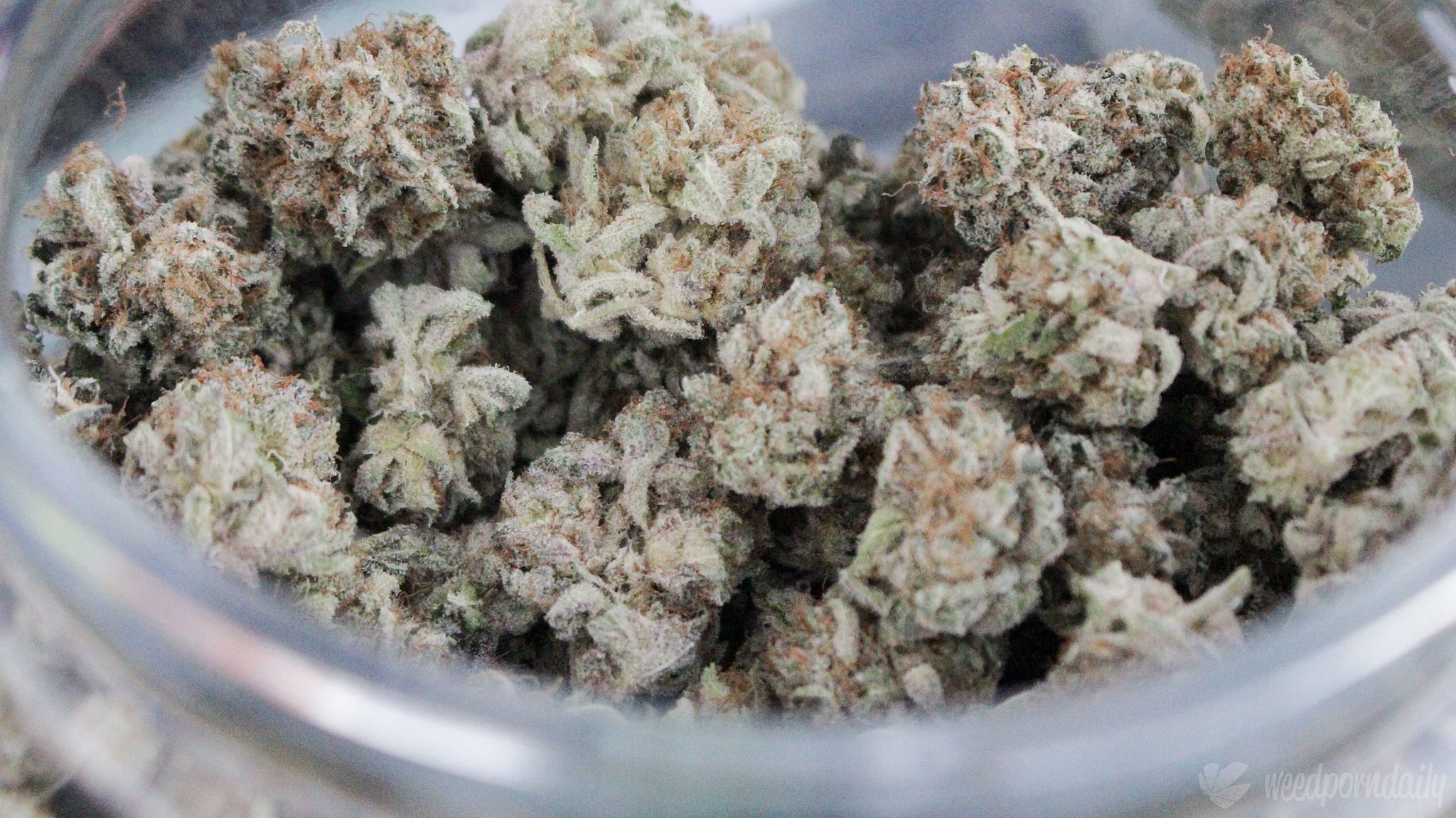 A Republican congressman wrongly claimed that marijuana can be legally consumed in public in "many states" in a Twitter post on Friday.
Following a House vote in favor of anti-vaping legislation that also included a ban on menthol cigarettes, Rep. Andy Barr (R-KY) argued that the bill is an example of government overreach and that it would not prevent youth from using vaping products.
"Now, Democrats propose making possession of a menthol cigarette a violation of federal law when smoking a marijuana joint in public is legal in many states," he wrote in his tweet. "Instead, we need to focus on real healthcare issues like surprise billing, the opioid epidemic and curbing coronavirus."
Now, Democrats propose making possession of a menthol cigarette a violation of federal law when smoking a marijuana joint in public is legal in many states. Instead, we need to focus on real healthcare issues like surprise billing, the opioid epidemic and curbing coronavirus.

— Rep. Andy Barr (@RepAndyBarr) February 28, 2020
The claim about laws governing public cannabis consumption is likely to raise eyebrows among reform advocates familiar with state-legal marijuana programs.
It's not the case that "many states" allow individuals to smoke in public areas. In fact, it's one of the most commonly prohibited activities in legalization measures.
"Rep. Barr is anti-freedom and pro-false hysteria when it comes to cannabis," Justin Strekal, political director of NORML, told Marijuana Moment. "Sadly, his desire to continue to see hundreds of thousands of Americans be arrested and incarcerated due to minor marijuana charges is held far too many of his colleagues in Congress."
Karen O'Keefe, director of state policies at the Marijuana Policy Project, told Marijuana Moment that Barr's "facts and priorities are wrong."
"No legalization state allows public smoking of cannabis (other than in adult-only locations in some cases), and almost all medical cannabis states forbid it," she said. "Marijuana isn't associated with increased mortality, while cigarettes are associated with more than 480,000 deaths a year in the U.S. alone. Why is Rep. Barr maligning and voting against the safer substance, and working to keep it illegal?"
Here are some examples of public consumption policies in legal cannabis states.
Alaska: For adults over 21 years of age, the law permits "consumption of marijuana, except that nothing in this chapter shall permit the consumption of marijuana in public."
California: "You can consume cannabis on private property but you cannot consume, smoke, eat, or vape cannabis in public places."
Colorado: "Using marijuana in any way—smoking, eating or vaping—isn't allowed in public places."
Illinois: "There is no public consumption allowed for cannabis. Smoking or consuming weed is illegal in motor vehicles and public spaces, including your front porch."
Massachusetts: "You can't use marijuana in any form (smoking, vaping, edibles, etc.) in public or on federal land."
Nevada: "Adults 21 years and older can legally consume marijuana, but with restrictions on where it can be consumed: You cannot use marijuana in any public place."
Oregon: "Recreational marijuana cannot be sold or smoked in public."
Put simply, the notion that public consumption of marijuana is widespread is a false narrative. A standout exception is Oklahoma, where medical cannabis patients are able to consume wherever tobacco is permitted. That said, Barr's assertion that public marijuana smoking is legal in "many states" is patently false.
That the congressman is perpetuating that narrative isn't especially surprising, however. Barr is no fan on cannabis, voting against spending bill amendments preventing the Justice Department from using its fund to interfere in state-legal medical marijuana programs as well as a separate measure last year that would've extended protections to all state cannabis programs.
That said, Barr isn't alone in his opposition to the menthol cigarette ban that cleared the House on Friday. Several Democrats joined Republicans in voting against the measure in committee and on the floor. But their reasoning was generally that the targeted ban would lead to overpolicing of minority communities.
House Democrats Block Amendment To Restrict Marijuana Products In Anti-Vaping Bill
Photo courtesy of WeedPornDaily.
VA Notice About Researching Medical Marijuana For Military Veterans Deleted Shortly After Posting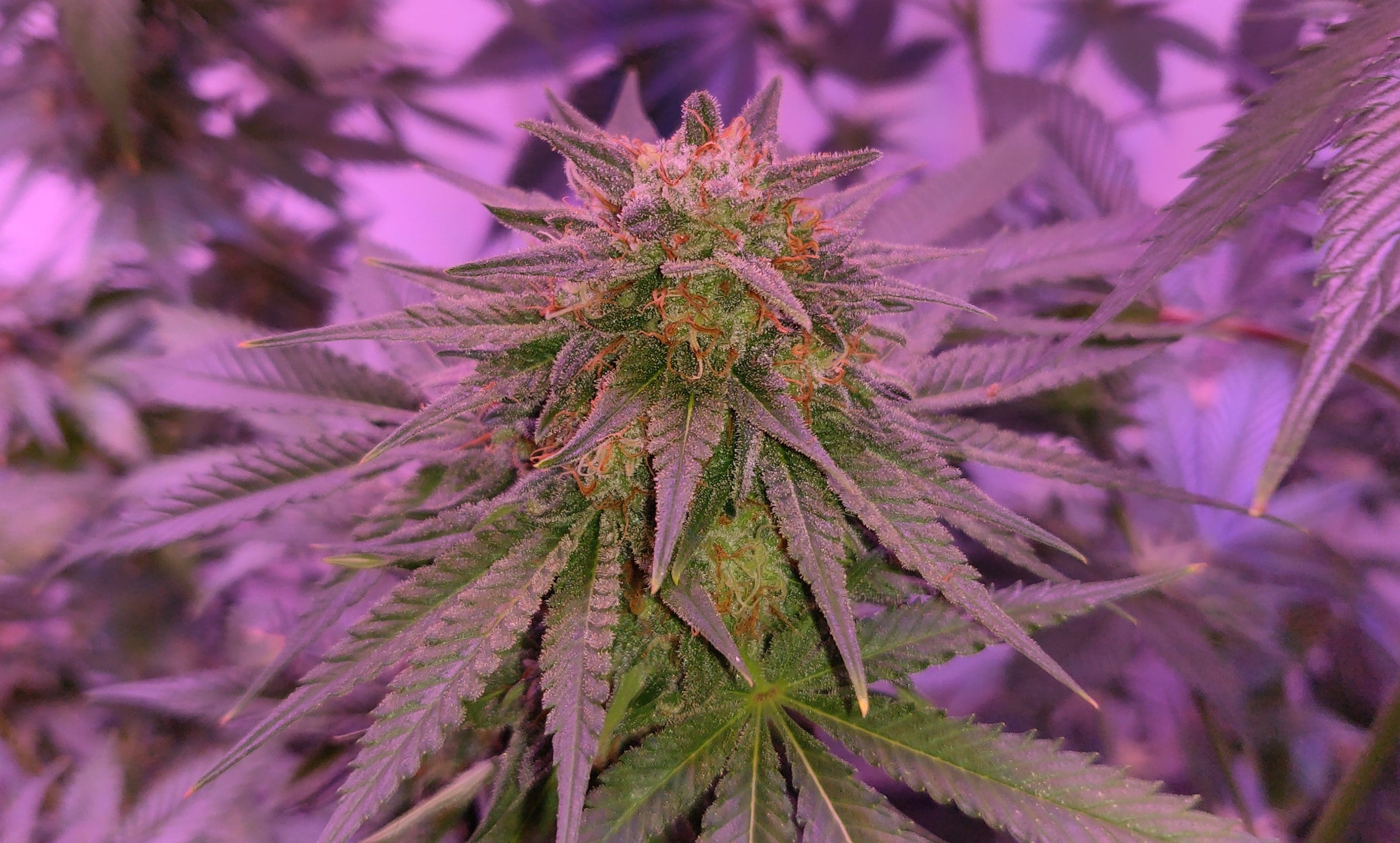 The U.S. Department of Veterans Affairs (VA) will soon release a notice announcing that it is seeking information about the potential of marijuana and its components to treat medical conditions that commonly afflict military veterans.
A post describing the request was briefly uploaded to a government website this week, though it's since been deleted—but not before Marijuana Moment downloaded a copy. A representative said in response to an e-mailed query that the document was "rescinded for edits" and a revised version will be published "at a future date."
VA's Clinical Science Research and Development Service wrote in the filing that it is interested in establishing a research program designed to "examine the potential for medical marijuana and cannabinoids to treat disorders and diseases prevalent in our Veteran population."
In a request for white papers on the topic, the department said it's especially interested in identifying potential medical uses for cannabis to treat neuropathic pain and symptoms of post-traumatic stress disorder (PTSD).
"Unrelieved neuropathic pain experienced by Veterans after spinal cord or peripheral nerve injury contributes to depression, anxiety, disrupted sleep, and overall decreased quality of life," VA said. "PTSD, also highly prevalent in Veterans, is a mental health problem often co-morbid with chronic pain."
"A large percentage of Veterans who seek relief from these conditions, resort to smoking marijuana or use unregulated dietary cannabis supplements, etc," it continued. "It is therefore imperative to determine which cannabinoid compounds are truly effective, for which symptoms, in which populations, as well as the associated risks."
VA said it is committed to researching and developing evidence-based treatment options for veterans, and that's what the program is meant to address.
"Without the needed evidence base for medical marijuana, this will not be a treatment choice within VA," the department wrote. "We hope to support a series of clinical trials, which in case of positive outcomes, will generate robust data to support the use of cannabinoid(s) for pain and/or PTSD (or one or more of its symptoms)."
The department plans to conduct clinical trials if the evidence indicates that medical cannabis can be useful. It touted the "cadre of experienced clinical investigators, a highly participatory research population, and mechanisms in place to support every aspect of clinical research."
White papers submitted to VA under the now-deleted solicitation must contain four components: 1) the "formulation and route of administration of the cannabinoid preparation," 2) their ability to manufacture and supply those preparations, 3) the investigational new drug registration for compounds that aren't already approved by the Food and Drug Administration (FDA) and 4) evidence about the product's efficacy in treating pain, PTSD and other conditions.
As drafted, the notice gives a deadline of March 15 to submit the requested one-page white papers, though it's not clear if that will change when the updated notice is released.
Additionally, VA said it plans to collaborate with industry partners for "further understanding and development of evidence-based treatments such as medical marijuana and cannabinoids" and on April 27, will hold an "Industry Day" to discuss the "goals of the program."
The department is "particularly interested in obtaining information about cannabinoid drugs availability, likelihood of their approval by the FDA (if not yet approved), and the data supporting their use for pain and PTSD treatment in Veterans," the notice says.
Members of Congress and veterans advocates discussed the need for alternative treatment options, including medical cannabis, during a joint committee hearing earlier this week.
At the same time, bipartisan legislators are asking their colleagues to cosponsor a bill that would require VA to conduct research into the therapeutic potential of marijuana for veterans. That legislation already has 104 House cosponsors.
Read VA's since-rescinded notice on medical marijuana research below: 
VA Request For Medical Mari… by Marijuana Moment on Scribd
House Democrats Block Amendment To Restrict Marijuana Products In Anti-Vaping Bill
Photo courtesy of Mike Latimer.
House Democrats Block Amendment To Restrict Marijuana Products In Anti-Vaping Bill
House Democrats pushed back against a Republican attempt to include a flavored marijuana vaping ban in a broader anti-vaping bill that passed the chamber on Friday, arguing that it doesn't make sense to prohibit products that are already illegal under federal law.
Instead, several lawmakers argued that Congress should enact separate cannabis reform legislation that could include provisions designed to protect public health and reduce the appeal of marijuana to youth.
The issue first came up during a House Rules Committee hearing on Wednesday, with Rep. Morgan Griffith (R-VA) introducing an amendment to "include a prohibition against flavored marijuana products" such that they would be "treated in the same manner as flavored tobacco products" under the bill.
While the congressman argued that language of the legislation implicitly already provides for such a ban, he said it was important to clarify to send a message to young people that they can't vape products containing nicotine or THC.
"Let it not be said in 2029 that we had a chance and we felt maybe we were getting to it in 2020," he said. "Let's just go ahead and do it. Let's say you can't sell flavored marijuana THC vaping products. My amendment makes that clear."
Watch the conversation below: 
Democratic members said they shared Griffith's concern about underage use of flavored cannabis vaping products. However, Rep. Ed Perlmutter (D-CO) pushed back and said the proposal is not germane because marijuana remains illegal under federal law and so regulating these products requires separate congressional action.
Earlier in the hearing, he suggested that his House-passed cannabis banking bill—the Secure and Fair Enforcement (SAFE) Banking Act—could serve as a vehicle to address the body's concerns.
"We have to start addressing it because we have 47 states that now are allowing some level of marijuana use when the statute under the Controlled Substance Act clearly makes it illegal," the congressman said. "There's a bill sitting in the Senate called the SAFE Banking Act that may get back here at some point, and we could put some testing and regulatory components on it."
Watch this exchange below: 
Is a flavored marijuana vaping ban even necessary?
Also during the hearing, Rep. Rob Woodall (R-GA) pressed Rep. Frank Pallone (D-NJ) about the lack of specificity in the bill as it concerns marijuana vaping products. Woodall said he wanted that aspect addressed before he leaves office in nine months.
"It strikes me…more than strange that banana crush [nicotine vaping products] will no longer be available to adults in my district. But banana strawberry cream, which is an illegal [marijuana] product today, will continue to be available at 180 retailers near you," Woodall said. "I don't know how I take that message into my high schools and say that we're going to reduce drug dependency in the months and years ahead."
Watch the conversation below: 
Pallone said he appreciates Woodall's concern that flavored vaping products can mislead consumers about what they're actually putting into their bodies and that he "would tend to think that the same problem would exist" for flavored marijuana products. However, he said there's a distinction to be made.
"Most people tell me that nicotine is much more toxic and much more dangerous to your health than marijuana so maybe we shouldn't have restrictions on marijuana at all and maybe we shouldn't have any restrictions on flavored marijuana because the marijuana doesn't have the same health problems that nicotine has," he said. "Maybe I should say, assuming that marijuana is dangerous then maybe the flavored should be. But it's not as dangerous."
"The reality is that we know that nicotine is much more dangerous than marijuana so maybe the flavors masking it is not as serious a problem as it would be for nicotine," he said.
Griffith's amendment was blocked from floor consideration in a party-line vote of 3-6 by the panel, but the conversation around flavored marijuana products continued on Friday on the House floor.
Rep. Greg Walden (R-OR) brought a poster board showing pictures of flavored cannabis vaping products and lamented that they are not explicitly included in the anti-vaping bill.
"If you want to do something about kids—if you want to do something about lung disease—then we need to do something about marijuana and the oils it gets mixed with that this bill does not address," he said.
But Rep. Earl Blumenauer (D-OR) pointed out that if Republicans are interested in ensuring that such marijuana products are properly regulated, the substance needs to be removed from the Controlled Substances Act to provide Congress with the means to enact regulations.
Rep. Earl Blumenauer counters by pointing to marijuana's schedule I status, saying federal regulation of flavored cannabis would be like trying to regulate "flavored heroin." Plugs the MORE Act to deschedule marijuana. https://t.co/w4Jpudt137

— Emily Kopp (@emilyakopp) February 28, 2020
Imposing regulations on marijuana while it's still federally prohibited is "like regulating flavored heroin," he said. The congressman added that a bill to deschedule marijuana called the Marijuana Opportunity Reinvestment and Expungement (MORE) Act would give lawmakers the tools to protect public health.
"The challenge that we have now is to be able to move forward—to be able to protect young people and the public," Blumenauer said. "Cannabis is a red herring. If we tax and regulate it, then we can deal with the products they're talking about. But unless and until we bring it—as two-thirds of the states have done—to actually tax and regulate it, we can't deal with that. It doesn't matter."
We have a crisis of youth vaping. And we've seen a disturbing number of lung injuries & deaths tied to the oil used in marijuana vaping. Unfortunately #HR2339 before us today does nothing to impact either. Instead, it's a partisan publicity stunt by big government liberal elites. pic.twitter.com/AUx8ZMar0L

— Richard Hudson (@RepRichHudson) February 28, 2020
Not all Democrats were on board with the anti-vaping bill.
It was a tight 213-195 vote in the House on Friday. Top Democratic leaders are faced challenges as they worked to get the broader legislation approved. Some members of the party have expressed opposition over policies to ban flavored tobacco, including menthol, which they argue would lead to overpolicing of minority communities.
Banning CBD Products Would Be 'A Fool's Game,' FDA Chief Admits
Image by Lindsay Fox from Pixabay.