Congressional Committee Discusses Challenges For Small Marijuana Businesses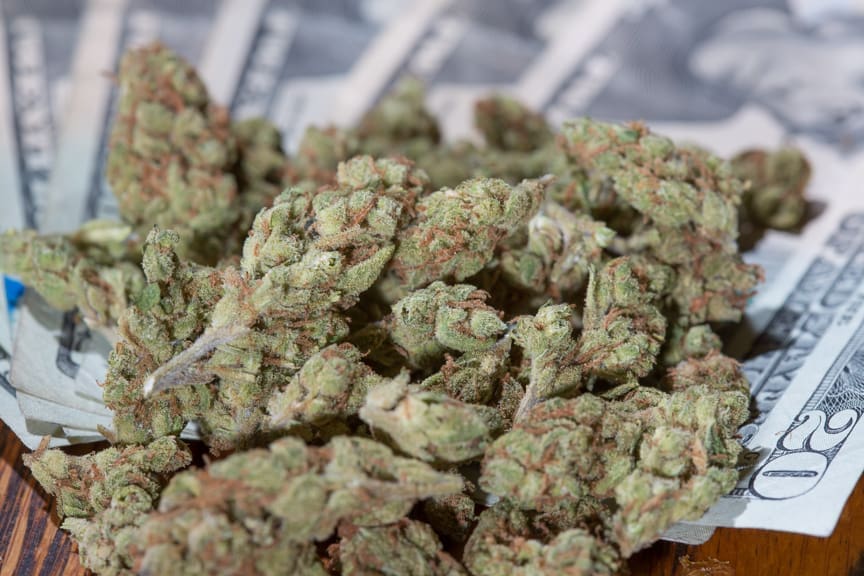 A congressional committee held a hearing on Wednesday to discuss opportunities for small businesses in the marijuana industry and the unique financial challenges those companies face under federal cannabis prohibition.
The House Small Business Committee convened for a meeting titled "Unlocked Potential? Small Businesses in the Cannabis Industry." It came as pressure mounts on Congress to free up financial services for state-legal marijuana businesses in order to increase transparency, mitigate public safety risks and protect banks from being penalized by federal regulators.
One area that the panel focused on was access to resources provided by the federal Small Business Administration (SBA), which includes low-interest loans for small businesses and guidance for entrepreneurs.
Watch the hearing below:
"Entrepreneurship and small business owners are essential to America's ingenuity," the National Cannabis Industry Association (NCIA) said in testimony submitted to the committee. "These businesses enable economic development, provide high-quality jobs, and spur significant product innovation."
"Addressing the challenges created by conflicting federal and state laws will allow state-compliant entities to operate in a fully regulated environment and encourage the expansion of regulated markets, increase consumer safety standards, reduce availability to minors and combat illegal trafficking throughout the country," NCIA said.
In a memo detailing the issue in advance of the hearing, the committee said that the "current marijuana legalization movement presents new opportunities for entrepreneurship and business start-up in the cannabis industry."
Not only are there opportunities for businesses that directly deal with marijuana such as cultivators and retailers but also for ancillary businesses such as "payment processors, accountants, insurance agents, agriculture-technology companies, technology companies developing apps, and countless more."
Because the cannabis industry is in its formative stage, lawmakers have the chance to create policies designed to promote equity in the marketplace and ensure that communities disproportionately impacted by prohibition are given the tools to participate in the industry, the memo explains.
Consumer spending in the cannabis industry is expected to hit $23 billion by 2022. Today, the Committee will question experts on how we can help ensure that small businesses can fully participate in this emerging legal industry. pic.twitter.com/bAybUfCgiB

— House Committee on Small Business (@HouseSmallBiz) June 19, 2019
Access to capital is a primary concern that was addressed at the hearing. The panel said that revising SBA policy—which currently prohibits businesses that directly and indirectly work with marijuana from obtaining certain loans—would be a step in the right direction.
SBA issued a revised policy on its loan programs earlier this year, clarifying that while direct and indirect marijuana businesses are not eligible, hemp businesses can qualify for the loans since the crop was federally legalized under the 2018 Farm Bill. The new policy stipulates that "a business that grows, produces, processes, distributes or sells products made from hemp… is eligible." That policy went into effect on April 1.
"SBA provides vital tools to the development and support of minority businesses and communities," the Minority Cannabis Business Association's Shanita Penny testified. "We believe access to SBA loans and services, with Congressional oversight, would help decrease the equity gap in the cannabis industry and keep cannabis revenues in the communities suffering the greatest economic and social harms of the War on Drugs."
"SBA access is also critical to business owners dealing with a newly, regulated, constantly evolving industry. As more mature state programs course correct and improve regulations, small businesses are often left scrambling to remain compliant when packaging or labeling regulations change, businesses must either find new sources of capital to cover the cost of the changes or face significant fines for violations."
The committee added in its memo that small marijuana businesses need assistance to "compete against well-financed conglomerates and other larger companies that have resources dedicated to locating and utilizing loopholes in laws." And cannabis firms often incur "operating and pricing challenges" in addition to the lack of access to capital.
"In order to provide for inclusiveness within the legal industry, federal policy should strive to reduce roadblocks for qualified entrepreneurs in order to encourage participation from formerly disenfranchised populations," NORML said in written testimony. "Particularly, in consideration for enterprising individuals who would benefit most from the critical resources that [SBA] provides for job creators around the country."
Another issue that came up, which doesn't get as much attention as banking issues in the industry, is the "challenge small business owners face is recruiting and retaining workers because the talent pool is unable to keep up."
The committee noted that training and education for workers can be costly for small marijuana businesses, especially because it's not traditionally a skillset that's taught in universities or vocational schools.
"As increasingly more states legalize cannabis, it will be important for Congress and the agencies it oversees to work cooperatively to ease legislative and regulatory burdens on small businesses in states with legal cannabis," the committee memo notes. "At the same time, the entrepreneurship opportunity the legitimate cannabis industry presents for entrepreneurs from traditionally underserved communities, including minorities and veterans, must be recognized."
"However, small businesses in states with legal cannabis are currently struggling to fund and operate their businesses, due in part to conflicting federal and state guidance. Accordingly, this hearing will offer Members an opportunity to hear about the challenges faced by 'ancillary' or 'indirect' cannabis businesses, and how Congress can help remedy those challenges. Furthermore, the hearing will enable Members to explore ways to ensure a newly-legalized cannabis industry reflects our nation's diversity, and is able to fairly compete with foreign and large companies."
Other witnesses who appeared before the committee include Veterans Cannabis Coalition's Eric Goepel and Dana Chaves, who is an executive at First Federal Bank and also chairs NCIA's Banking Access Committee.
One of the most surprising pieces of testimony came from a representative of the conservative think tank the Heritage Foundation. Paul Larkin, a senior legal research fellow with the organization who otherwise raised concerns about cannabis reform during the hearing, said that "if Congress were to legalize recreational marijuana use, it should require that states own and operate distribution facilities." The comment raised eyebrows, leaving some wondering why a representative of a right-leaning institution like the Heritage Foundation would essentially float socializing the marijuana market.
Though there was not a specific piece of legislation that the committee discussed, a source told Marijuana Moment last month that there are plans to introduce a bill this summer to tackle the small business issues at hand. Committee Chair Rep. Nydia Velazquez (D-NY) signaled at the hearing that she'd lead that effort.
"Despite growing economic opportunities around legal cannabis, factors like federal law enforcement, conflicting rules among the states and our current banking regulations are hindering the ability for entrepreneurs and small business to fully engage in this new industry," the congresswoman said. "I am currently working on legislation that will work to open some of the agency's programs to businesses in areas where the industry is legal."
ICYMI: In her opening statement at today's hearing, Chairwoman @NydiaVelazquez spoke about the plight of small cannabis firms and the need for dialogue on how we can better support these entrepreneurs. pic.twitter.com/u1G1pIqizA

— House Committee on Small Business (@HouseSmallBiz) June 19, 2019
"The trend of legalization at the state level is not going to slow down, which will lead to more jobs in many sectors of our economy and we need to see what role the federal government can play," she said.
Rep. Steve Chabot (R-OH), the panel's ranking minority member, repeatedly pressed witnesses on whether they were aware of various harms of marijuana as shown by certain studies, though he seemed to acknowledge that pro-reform attitudes are winning the day.
"All the stuff that we've talked about here is inconsistent with federal law. It's illegal if the law was enforced at the federal level," he said. "And that's something that I think probably the Congress ought to take it up and make a decision to let people know what they can do… I think we owe that to the public. And I don't know which way the vote would go."
I hear from farmers in #NY19 about the need for new industries & opportunities to counter the down farm economy. In @HouseSmallBiz, I asked what steps the FDA should take to make it easier for dairy farmers to work in the hemp industry & spur economic growth in rural communities. pic.twitter.com/Ug87sMY8TI

— Congressman Antonio Delgado (@repdelgado) June 19, 2019
"I've been around a long time. It seems like the older generation more feel that [marijuana should remain illegal]," Chabot said. "The younger generation seems to be just the opposite. And a lot of things have changed in the country in recent years, and that seems to be one of them."
Florida Agriculture Commissioner Nicole Fried also submitted written testimony for the hearing. She argued that "America's emerging cannabis industry has the potential to lift up every community from coast to coast" and that "now is the time for Congress and our federal government to empower small businesses and embrace the economic revolution of cannabis that puts American jobs, families, and livelihoods first."
Today, I shared this statement with Chair @NydiaVelazquez & Ranking Member @RepSteveChabot for @HouseSmallBiz hearing on cannabis industry.#Cannabis can create billions in economic potential and hundreds of thousands of jobs — that's why we need Congress & federal govt onboard. pic.twitter.com/qeNTT2KCVq

— Commissioner Nikki Fried (@NikkiFriedFL) June 19, 2019
This congressional hearing is one of two focusing on marijuana policy that is scheduled for this week, with another concerning veterans and cannabis set for Thursday.
This story was updated to include quotes from the hearing and written testimony.
GOP Congressman Withdraws Amendment To Block D.C. Psychedelics Decriminalization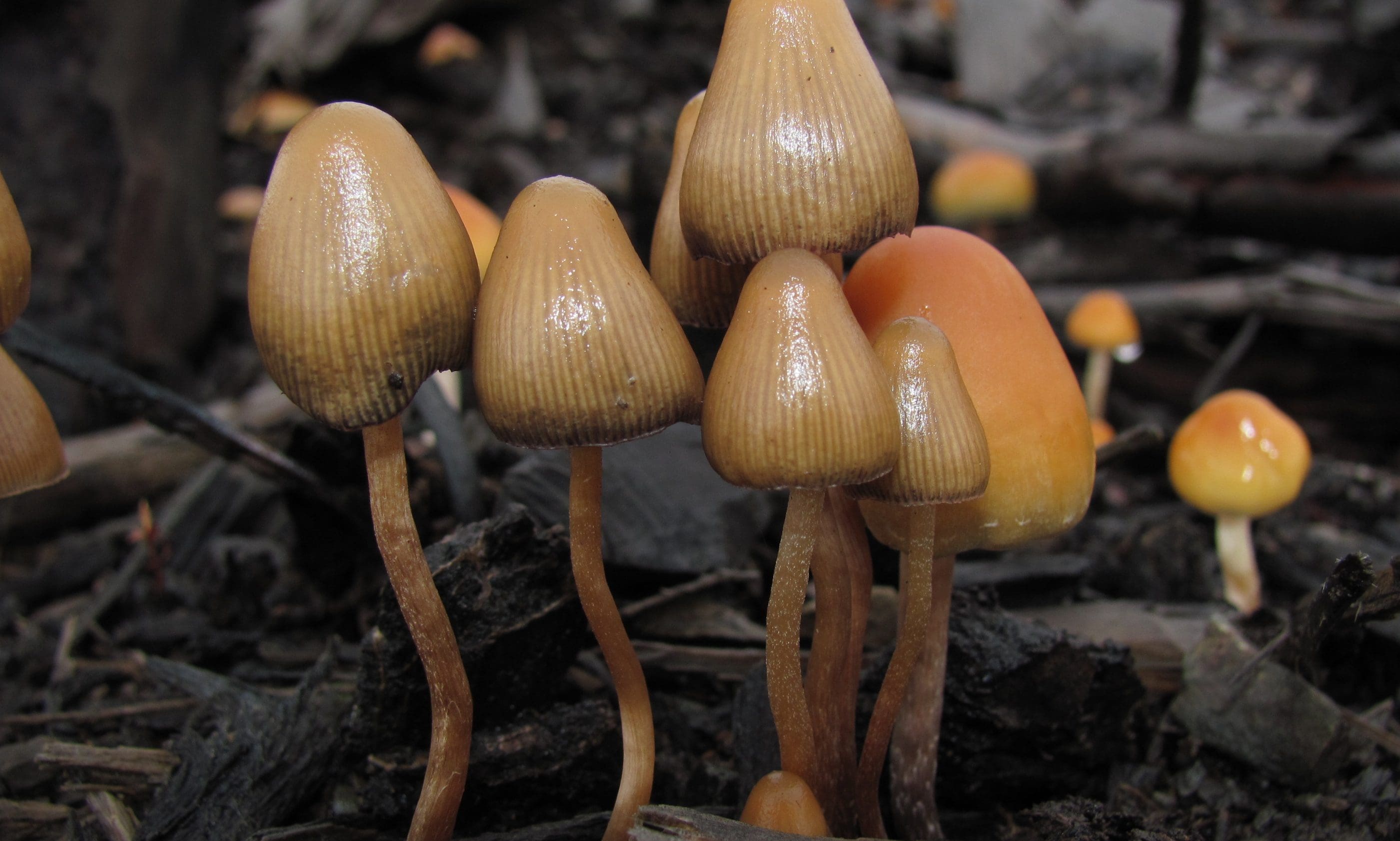 A GOP congressman filed an amendment to a spending bill on Wednesday, seeking to undermine a local Washington, D.C. ballot initiative to deprioritize enforcement of laws against a broad class of psychedelics.
But while Rep. Andy Harris (R-MD) made the case that his proposed measure represented a reasonable compromise—making it so only psilocybin mushrooms would be low police priorities and only if a doctor recommended them for medical reasons—he ultimately withdrew the amendment rather than force a vote.
"This amendment deals with Initiative 81…which would make the use of hallucinogenic drugs a low priority for enforcement in the District of Columbia," Harris said in his opening remarks before the House Appropriations Committee.
The congressman added that he's particularly concerned about the scope of the ballot measure, acknowledging that "there is limited data that psilocybin may be useful in some circumstances" but asserting that the same can't be said of the other entheogenic substances such as mescaline that would be covered under the activist-driven initiative.
Watch the debate over Harris's D.C. psychedelics amendment below: 
It should be noted that while activists behind the initiative submitted their signatures last week and believe they have more than enough to qualify for the November ballot in the nation's capital, the Board of Elections has yet to certify them. Harris acknowledged that but said "I suspect it might be [qualified for the ballot] by the time" the spending bill goes to a bicameral House and Senate conference committee that will finalize the Fiscal Year 2021 Financial Services and General Government bill for delivery to the president's desk later this year.
It's not clear if he was signaling that he planned to reintroduce his amendment, which also stipulates that driving under the influence of psychedelics would be prosecutable, on the House floor or if he plans to work to get a senator to tack it onto that chamber's version of the legislation, which deals with funding for D.C.
"I think the District of Columbia is different from other cities because we have people coming in from all over the country—and we certainly, I would hope, don't want to be known as the drug capital of the world," he said.
There was some debate on the measure by the panel. House Appropriations Financial Services and General Government Subcommittee Chairman Mike Quigley (D-IL) and Rep. Betty McCollum (D-MN) voiced opposition while the subcommittee ranking member, Rep. Tom Graves (R-GA), and Rep. Robert Aderholt (R-AL) spoke in favor of the proposal.
"If the district residents want to make mushrooms a lower priority and focus limited law enforcement resources on other issues, that is their prerogative," Quigley said. "Congress has allowed jurisdictions in California and Colorado to exercise their sovereign right to set policy on mushrooms, the District of Columbia too should be allowed to use their local funds to support their local needs and their priorities."
Graves argued that "we all can agree that policies that increase the availability of psychedelic drugs in our nation's capital, that's dangerous."
"As the nation's capital, the District of Columbia, it should be a place where Americans come to see their government at work, for history, maybe go to a Braves-Nats game—it shouldn't be a destination for illegal drugs," he said.
McCollum said the amendment serves as another example of Congress attempting to impose excess regulations on D.C. and argued in favor of statehood for the district.
"Now we're not even allowing the District of Columbia to move forward and decide whether or not this is a good idea," she said. "I oppose the amendment."
Rep. Eleanor Holmes Norton (D-DC) celebrated the amendment's withdrawal with a taunt on Twitter, saying, "Regular #homerule offender @RepAndyHarrisMD tried to bar DC from using its own funds to enact a proposed ballot initiative on entheogenic plants + fungi or any similar law, but then withdrew it before the committee could defeat it."
That prompted Harris to reply that the "process of educating Congress about how dangerous this initiative is has begun. DC has enough of a drug abuse problem without becoming the drug capital of the country."
The process of educating Congress about how dangerous this initiative is has begun. DC has enough of a drug abuse problem without becoming the drug capital of the country. "Warrioronthehill" should be fighting AGAINST drug use, not FOR it.

— Rep. Andy Harris, MD (@RepAndyHarrisMD) July 15, 2020
Harris's office didn't respond to Marijuana Moment's request for comment about whether he withdrew the amendment because he sensed he didn't have the votes to pass it in committee.
In his closing remarks at the markup, the congressman said that his measure "is more than just mushrooms. That's my whole point."
"Mushrooms is psilocybin—that has a medical use. This includes mescaline, peyote, three other substances [that] have no medical use at all," he said.
Melissa Lavasani, who proposed the D.C. ballot measure and is part of the Decriminalize Nature D.C. group working to pass it, said in a press release that "our campaign is about helping D.C. residents by enacting common sense reforms to police priorities that ensure that those using healing plant and fungi medicines are not law enforcement targets."
This isn't Harris's first go at pushing for legislation that leverages Congress's control over the D.C. budget to interfere in local drug policy issues.
Harris has been a consistent opponent of cannabis reform, repeatedly backing a long-standing congressional rider that bars D.C. from using its tax dollars to implement a legal marijuana marketplace. Last year, however, it was not included in the annual spending bill as introduced by House Democratic leaders and the congressmen didn't attempt to introduce an amendment to reinsert it. It was included in the Senate version and was included in the final enacted bill following conference committee negotiations, however.
The Drug Policy Alliance sent a letter to committee leadership in advance of Wednesday's hearing, urging them to oppose any attempts to interfere in D.C.'s ability to vote on the psychedelics reform initiative.
Colorado Marijuana Regulators Propose 'Franchise' Business Model For Equity Applicants
Photo courtesy of Wikimedia/Mushroom Observer.
Colorado Marijuana Regulators Propose 'Franchise' Business Model For Equity Applicants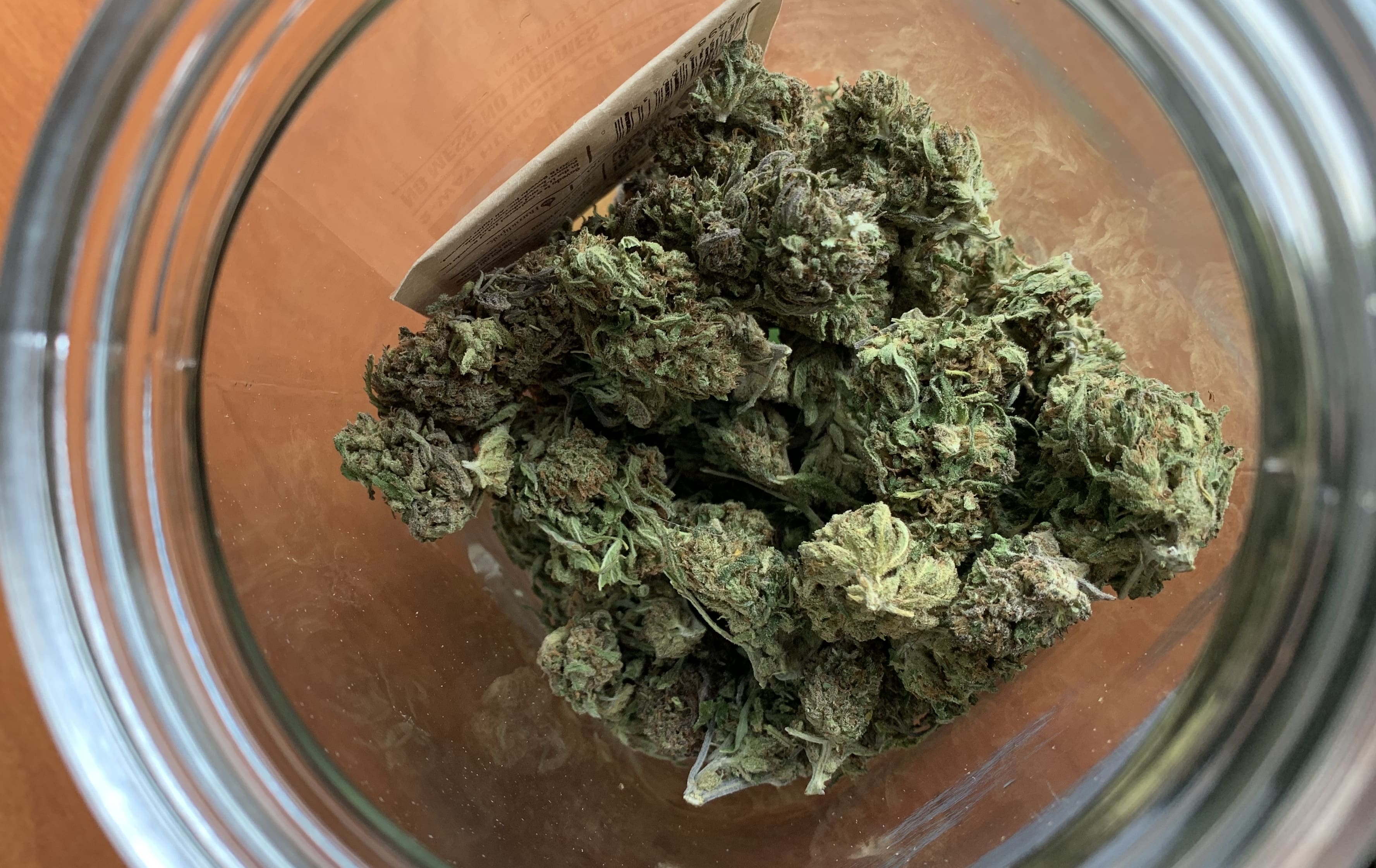 Colorado marijuana regulators are looking for feedback on a proposal to create a franchise cannabis business model to promote equitable participation in the industry by people from communities harmed by the war on drugs.
When legislators initially approved a bill to create an accelerator program for marijuana businesses, it was only designed to give eligible entrepreneurs an opportunity to share a cannabis facility with an existing company. But following stakeholder meetings, regulators laid out a proposal to let those entrepreneurs functionally serve as franchises of current larger marijuana businesses, operating out of separate facilities but sharing branding, advertising and intellectual property under certain conditions.
"The Division contemplates certain components of this alternative 'separate premises' model will be similar to a franchisor-franchisee business relationship," the state's Marijuana Enforcement Division said in a notice last month.
In order to participate under the new model, the division said it would require a series of disclosures, including initial investments from both parties, terms of any financial arrangements and obligations for the licensee such as non-compete requirements.
Additional requirements could still be developed. For example, the department is considering whether franchisees should be offered reduced or waived rent to use facilities owned by existing businesses that agree to be "endorsement holders." Regulators are also contemplating limitations for the amount of money a franchise can charge an accelerator licensee as a fee for use of their facilities, as well as liability rules.
"Available incentives for accelerator-endorsed licensees to support the 'separate premises' model may also include fee reductions resulting from increased financial assistance and no-cost rent arrangements, and reduced accelerator-endorsed licensee liability," the division said.
Beyond potentially collecting fees from licensees, the benefit of becoming an endorsement holder under this separate premises model seems to be that they get to indirectly expand their business and exposure while supporting entrepreneurs who might not have the immediate resources to break into the industry.
That said, some advocates are weary of the proposed based on past experience.
"While accelerator programs sound good on paper, they so often create terrible long term power dynamics for smaller businesses that we can not endorse this approach," Jason Ortiz, president of the Minority Cannabis Business Association, told Marijuana Moment.
"Any relationship that puts a small business owner at the whim of a larger conglomerate makes us concerned that the power dynamic there does not favor the smaller business, who will now have their operation tied to the success of the larger entity," he said. "We instead encourage any business to invest in grant based programs that allow for smaller businesses to operate on their own premises and to run their business how they see fit."
At the same time, Morgan Fox, media relations director for the National Cannabis Industry Association, told Marijuana Moment that the proposal "looks like it could create a lot of opportunities for people to get into the industry without having large amounts of capital and could generally lower the barriers of entry significantly."
"Judging from the comments in the feedback solicitation, it appears that the possibility of predatory or unfair franchise relationships is at the front of the Marijuana Enforcement Division's priorities and it intends to make it very difficult for endorsement licensees to exploit accelerator licensees," he said. "However, we've learned from the shortcomings and abuses in other equity programs around the country that it is important to continually monitor and assess these programs to ensure their effectiveness."
Stakeholders can fill out an online form to submit input on the proposal. A hearing to finalize the rulemaking is tentatively set for July 30.
At the same time, the division is also working on the implementation of a bill that defines who qualifies as a social equity cannabis business applicant for the accelerator program. Gov. Jared Polis (D) signed that legislation, which also gives him authority to streamline pardons for prior marijuana convictions, last month.
The division is scheduled to hold a separate hearing on implementing the new bill on July 28.
Illinois Collects $52 Million In Marijuana Tax Revenue In First Six Months Of Legal Sales
Photo courtesy of Kimberly Lawson.
Psychedelic Therapists Petition Government For Permission To Dose Themselves In Order To Better Treat Patients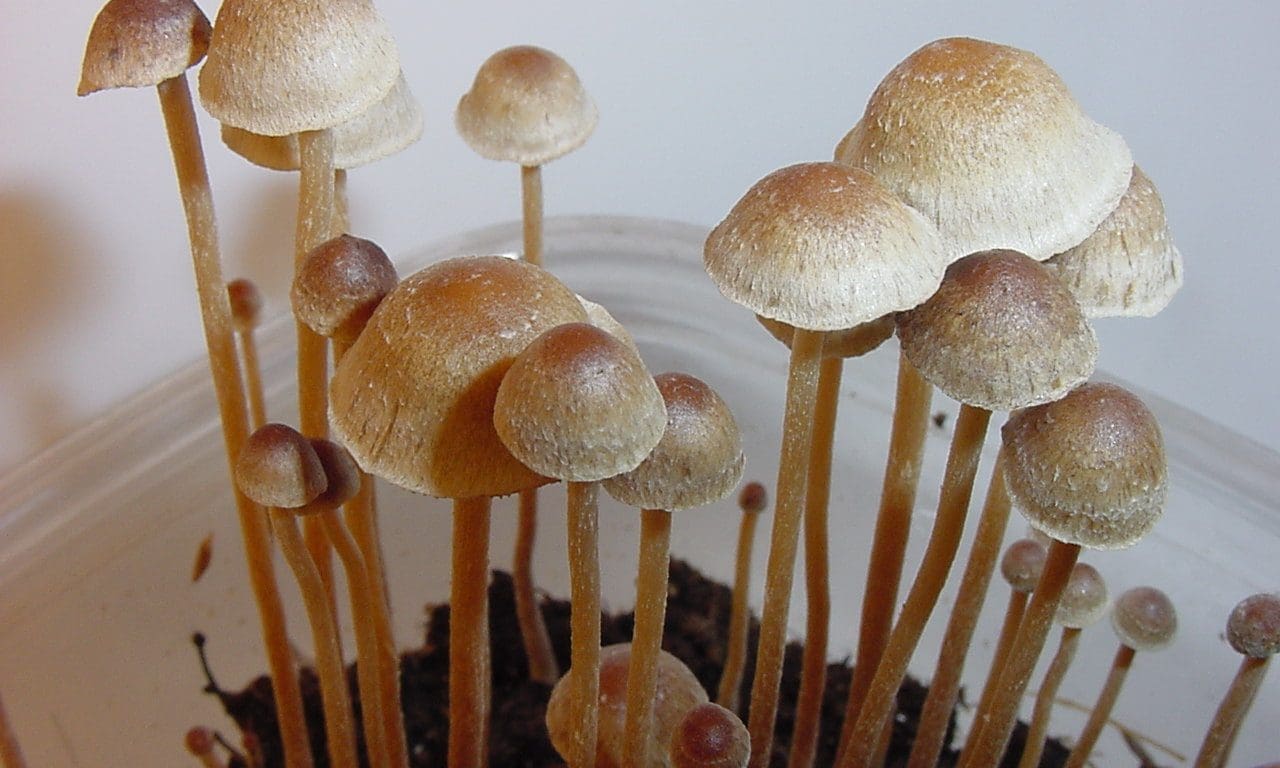 As a group of terminally ill patients in Canada awaits word from the minister of health on whether they can legally access psychedelic mushrooms for end-of-life care, their team of clinicians has tacked on an additional request: The therapists want to be able to dose themselves, too.
The group behind the request, Victoria, B.C.–based TheraPsil, a nonprofit that aims to expand access to psilocybin-based psychotherapy in Canada, says the additional step of providing safe access for therapists will ensure they gain firsthand experience into the psilocybin's effects and its applications to psychotherapy.
"The fundamental reason to expose therapists to their own experiences with psychedelics is that, unless you have visited these realms, you are unlikely to understand their importance."
"Part of ensuring a very high-quality psychedelic treatment for patients is to ensure high-quality training for therapists," Spencer Hawkswell, TheraPsil's executive director, told Marijuana Moment in an interview. "It's greatly beneficial if therapists have had psychedelic therapy themselves."
Few people, he offered by analogy, "would advise going to a sex therapist who's never had sex before."
TheraPsil, founded by clinical psychologist and psychotherapist Bruce Tobin, has been fighting for expanded access to psilocybin end-of-life care for years. In 2017, the group first filed a petition to exempt patients with certain terminal conditions from Canada's ban on psilocybin. It was reportedly the first time a therapist had asked the Canadian government for such an exemption.
It wasn't until this past January that TheraPsil finally heard back, Hawkswell said. "After three years of back-and-forth, they got back to us and said, 'We're going to be rejecting this application.'" The agency said there was no obvious medical necessity for the psychedelics.
TheraPsil was undaunted. "They say there's no necessity," Hawkswell said. "Maybe it's because they haven't met that person yet."
In April, the group helped four more people with terminal illnesses file petitions with Health Canada and Health Minister Patty Hajdu seeking exemptions that will allow them to access psilocybin. In an interview with Marijuana Moment, Hawkswell said patients had gone months so far without a word from Hajdu, who with a stroke of a pen could allow the patients to access the drug.
"What we are working on right now is ramping up our messaging," Hawkswell said. "We are going to try everything we can to get to the minister to make sure she sees these patients and responds to them."
Dear @PattyHajdu, today marks the 75th day that palliative Canadians have been waiting on a reply from YOU re: their section 56 exemptions for compassionate access to #psilocybin. In the words of Dr. Bruce Tobin, TheraPsil's founder: "Please, do not make them wait any longer" pic.twitter.com/JRITGwtcMR

— TheraPsil (@TheraPsil) July 6, 2020
Efforts to allow TheraPsil's clinicians to use psilocybin themselves are more recent. Dr. Sean O'Sullivan, an emergency room physician and psychotherapist who serves on TheraPsil's board of directors, said the exemptions are necessary so that therapists can be better trained and more familiar with how psychedelics work in a therapeutic setting.
"The fundamental reason to expose therapists to their own experiences with psychedelics is that, unless you have visited these realms, you are unlikely to understand their importance," O'Sullivan told Marijuana Moment. "The point is to allow therapists to understand the field they're plowing in."
Therapists need to be alert and able to recognize how psychedelic experiences manifest themselves in therapy, O'Sullivan said. Patients might bring up material having to do with their own birth, a traumatic experience or interactions with otherworldly beings. "If you're not attuned to this possibility, not aware of this possibility, then it's just going to slide by you," he said. 
"It's a bit like describing Beethoven's Fifth," O'Sullivan added. "You can describe it all you like, but at some point you have to play the music."
As psychedelic therapy is more widely sought by patients, O'Sullivan said, demand for qualified therapists is likely to go up. "We are expecting that as we get more permission for patients to access psilocybin at the end of life," he said, "that there will be an increase in demand for therapists that have had that psychedelic experience."
Public opinion in Canada generally supports allowing access to psilocybin therapy for the terminally ill, TheraPsil says. A poll released by the group last month found that 59 percent of Canadians support legal access. Including respondents who said they were "ambivalent," TheraPsil said, acceptance increased to 78 percent.
"What's unreasonable is the political decision" to deny patients access to psilocybin, Hawkswell argued. "It's not a scientific one, it's not a democratic one. It's political."
Patients facing their imminent death often experience feelings and fears that psychedelics can help to ease, he said. Among them are demoralization, anxiety and depression. Existing treatment includes pharmaceuticals, talk therapy and occasionally inpatient treatment.
Psychedelics play a role in treatment by inducing what Hawkswell and others refer to as a "mystical experience"—a collection of psychoactive and sometimes spiritual events that accompany a psychedelic journey. The experience can reorient a person's way of thinking, dissolving barriers between an individual and the world around them. For end-of-life patients, he explained, it can help them embrace that death "is natural—just as natural as being born."
Practitioners note that psychedelic therapy doesn't work the same way as many other pharmaceutical drugs, such as antidepressants or even medical marijuana. Patients usually take those substances under their own supervision and allow them to work in the background. With therapeutic use of psilocybin and other psychedelics, patients typically take the drug and undergo guided psychotherapy. Psychedelics' unusual, sometimes disorienting effects are believed to allow patients to better approach and engage obstacles, then emerge with a fresh perspective.
Another psychedelic therapy group, Field Trip, which uses ketamine in therapy, describes the treatment on their website as a way "to press reset on your mental health."
The emerging promise of psychedelics in recent years have caught the attention of academics, public policy reformers and even the U.S. government. Last month, the University of North Carolina (UNC) announced a $27 million project funded by the department of defense to research and develop psychedelics-inspired drugs.
That project's researchers seem to believe they can separate psychedelics from what they describe as "disorienting" side effects, despite what Hawkswell and others say about the importance of a "mystical experience."
"Although drugs like ketamine and potentially psilocybin have rapid antidepressant actions, their hallucinogenic, addictive, and disorienting side effects make their clinical use limited," said Bryan L. Roth, a professor of pharmacology at UNC School of Medicine and the research team's leader. The government partnership, UNC said, "aims to create new medications to effectively and rapidly treat depression, anxiety, and substance abuse without major side effects."
In September of last year, Johns Hopkins University announced the launch of the nation's first-ever psychedelic research center, a $17-million project to study the use of psychedelics to treat conditions such as opioid use disorder, Alzheimer's disease, depression, anxiety and post-traumatic stress disorder.
Meanwhile, activists in the United States have advocated for state- and local-level reforms to research, decriminalize and in some cases even legalize psychedelics themselves.
At the municipal level, Denver became the first U.S. city to enact such a reform, with voters in May 2019 approving a measure to effectively decriminalize possession of psilocybin mushrooms. Soon after, officials in Oakland, California, decriminalized possession of all plant- and fungi-based psychedelics. In January of this year, Oakland activists unveiled plans to allow go further and legalize the commercial sale of natural entheogenic substances. That same month in nearby Santa Cruz, the City Council effectively decriminalized psychedelics by voting to make the enforcement of laws against them among the city's lowest enforcement priorities.
Reformers are now pushing for similar changes in other jurisdictions. In Washington, D.C. this month, Decriminalize Nature D.C. submitted signatures to qualify a measure for November's ballot that would decriminalize all natural psychedelic drugs, including psilocybin, ayahuasca and ibogaine.
Other reform efforts are ongoing in Oregon, where voters later this year will decide whether to legalize psilocybin therapy—the very therapy TheraPsil's patients are pushing Canadian Health Minister Hajdu to allow. Oregon voters will also see a separate measure to decriminalize the possession of all drugs and expand access to treatment for problem use on their November ballot.
Lawmakers in Hawaii earlier this year approved a plan to study psilocybin mushrooms' medical applications with the goal of eventually legalizing access.
In Canada, for now, psilocybin remains illegal. Hawkswell of TheraPsil, however, believes a constellation of other national policies—including medical marijuana, safe injection sites, and physician-assisted dying—support extending psilocybin access to patients in palliative care. And Canada already permits certain religious groups to use ayahuasca as religious sacrament, Hawkswell noted.
"At this point psilocybin is a reasonable medical choice for these individuals," he told Marijuana Moment. "This is about the minister being compassionate and using her ministerial abilities to help give patients access to something that's going to help them."
Patients waiting to hear back from Hajdu's office, he said, don't have time to wait for lengthy, bureaucratic processes. "We're not just going to keep waiting," he told Marijuana Moment. "We do have a legal team prepared, but that's all I'll say."
Psychedelics Decrim Activists Mark First Anniversary Of Denver's Historic Psilocybin Mushroom Vote
Photo courtesy of Wikimedia/Workman