Kansas Residents Support Legalizing Marijuana By A Large Margin, Poll Finds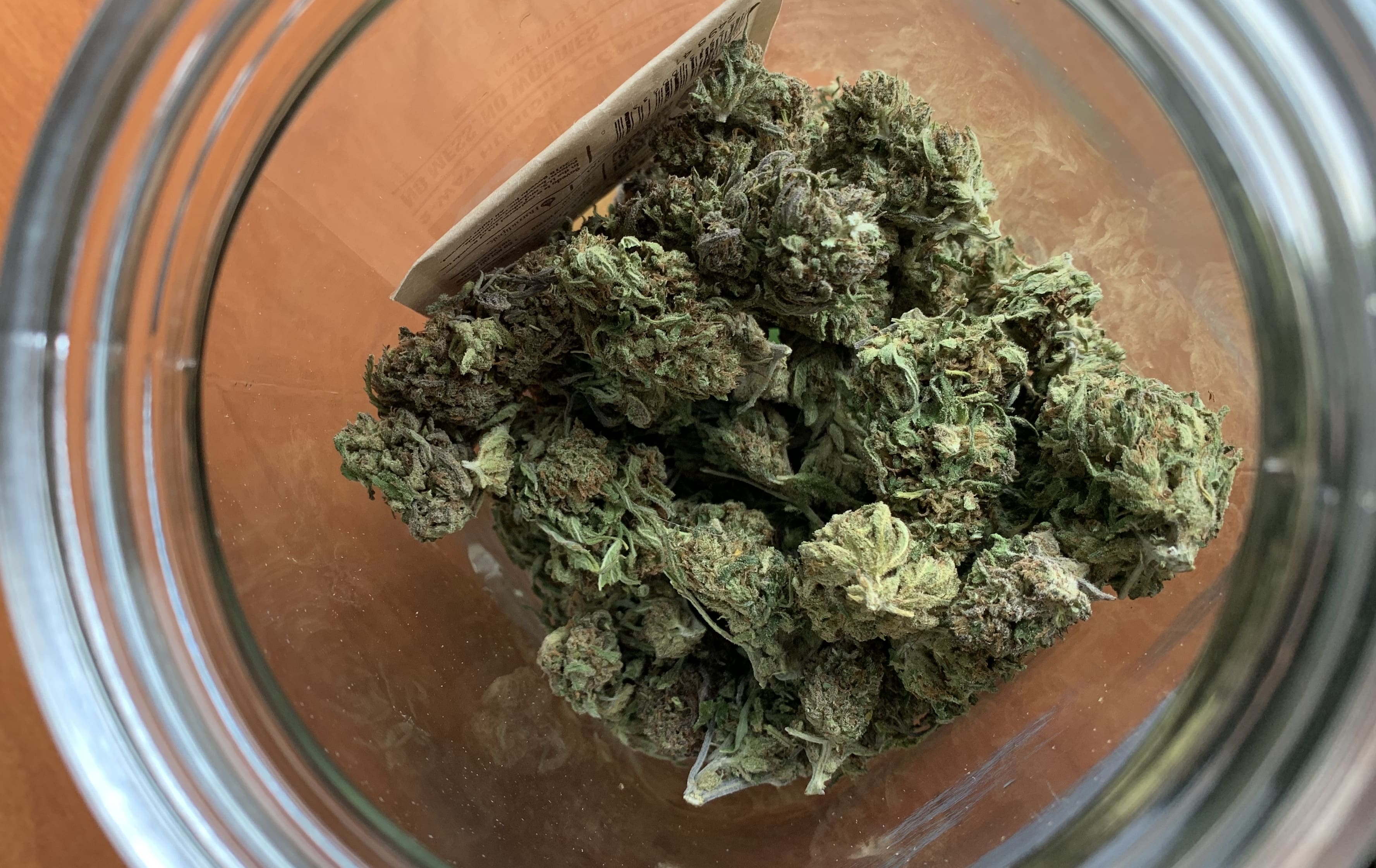 A strong majority of Kansas residents support legalizing marijuana for adult use by a three-to-one margin, according to a new poll.
While cannabis reform might not be on the state's ballot next week as is the case in five other states, the survey shows that about two-thirds of Kansans (66.9 percent) are in favor of enacting the policy change, compared to 22.2 percent who are opposed and 10.9 percent who are undecided.
That represents a nearly four percentage point increase in support since voters were polled on the question last year in the same annual Kanas Speaks Survey conducted by the Docking Institute of Public Affairs at Fort Hays State University. Opposition has also dropped about four points since 2019.
Kansas lawmakers introduced a bill to legalize medical marijuana during a short special session earlier this year, but it ultimately died in committee.
There weren't any specific conditions listed in the legislation that would have qualified patients for legal cannabis access. Rather, the bill stated that marijuana could be recommended for a temporary or permanent disability or illness that "limits the ability of the individual to conduct one or more major life activities" or "may cause serious harm to the individual's safety or physical or mental health."
Certain legislators have indicated that they plan to pursue the reform again.
For her part, Gov. Laura Kelly (D) backs medical cannabis legalization, stating earlier this year that she felt the legislature could enact the policy despite complications from the coronavirus pandemic.
"I think that it probably would pass the legislature," she said in April. But she added, "I think the issue of recreational marijuana is still not on the table."
While the governor said at the beginning of the year that she considers medical cannabis reform a priority, she would be inclined to sign an adult-use marijuana legalization bill if it arrived on her desk.
"This is something where what the people want is probably more what I will want on something like that," Kelly said. "I don't have a personal ideology regarding it. If the folks want it and the legislature passes it, would I sign it? Probably."
And based on the last two Kansas Speaks surveys, what the people want is legalization.
The latest poll—which involved interviews with 417 adults from September 21 to October 1—framed the question around the economics of taxing and regulating cannabis.
"There are other ways to increase the state of Kansas's revenue that would not include raising traditional taxes. Do you 'Strongly Support', 'Somewhat Support', 'are Neutral', 'Somewhat Oppose', or 'Strongly Oppose' the following alternative revenue sources," it states, listing marijuana legalization as one of three options. It proved to be the most popular choice, too, ahead of increasing taxes on alcohol or tobacco products.
Kansas is already surrounded by states that have legalized cannabis in some form, with the exception of Nebraska. An initiative to  allow medical marijuana qualified for the state's ballot earlier this year—but the state Supreme Court invalidated the measure following a legal challenge over its scope.
Former Federal Prosecutor Endorses Marijuana Legalization Initiative In South Dakota In New Ad
Photo courtesy of Kimberly Lawson.