Kansas Medical Marijuana Bill Dies In Committee After Special Session Ends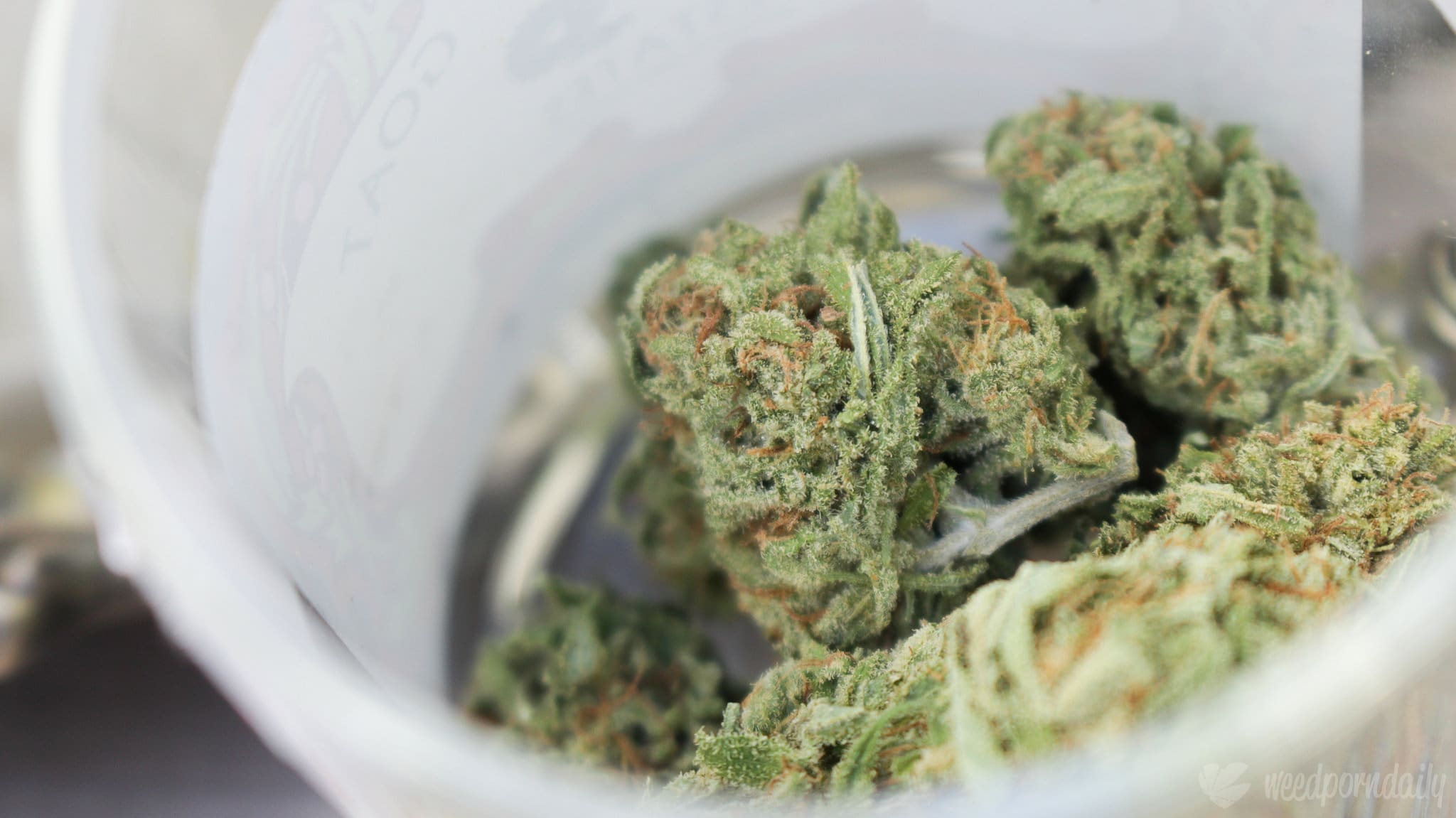 A bill to legalize medical marijuana that several Kansas House lawmakers recently filed did not advance during the short special session that ended last week. The legislation did not get raised by the Republican-led legislature and died in committee.
If it had passed, the bill would have brought Kansas on board with the majority of states that have established medical cannabis programs by allowing patients to possess, cultivate and purchase at least four ounces of marijuana from licensed dispensaries.
The Kansas Medical Cannabis Agency would've been created to develop regulations for the market and issue business licenses.
There weren't any specific conditions listed that would have qualified patients for legal access. Rather, the bill states that marijuana could be recommended for a temporary or permanent disability or illness that "limits the ability of the individual to conduct one or more major life activities" or "may cause serious harm to the individual's safety or physical or mental health."
The definition of "major life activities" includes "caring for oneself, performing manual tasks, seeing, hearing, eating, sleeping, walking, standing, lifting, bending, speaking, breathing, learning, reading, concentrating, thinking, communicating, and working."
A four percent tax would've been imposed on marijuana sales—with tax revenue earmarked for funds to expand broadband access, the Department of Aging and Disabilities Services and the state's water fund.
The bill—HB 2017—also contains a variety of employment, housing and education protections for registered patients. It outlines penalties for licensing violations and impaired driving.
"The Kansas State Legislature should swiftly enact a compassionate medical cannabis bill," Karen O'Keefe, director of state policies for the Marijuana Policy Project, told Marijuana Moment last week before the session ended. "Seriously ill Kansas who could benefit from cannabis have needlessly suffered for far too long."
Rep. Cindy Holscher (D) introduced the legislation alongside seven other cosponsors. It was referred to the Committee on Federal and State Affairs, where it died with a vote.
The bill's introduction came on the first day of a special session that was ordered by the governor last month. But with both chambers having adjourned, it won't be until the next session in January before lawmakers can take the issue back up.
Gov. Laura Kelly (D) said in April that she felt the legislature was still positioned to tackle medical marijuana legalization despite setbacks from the coronavirus pandemic.
"I think that discussion continues and I think if it actually was able to come to a vote, I think that it probably would pass the legislature," the governor said, adding that "I think the issue of recreational marijuana is still not on the table."
She said earlier this year that legalizing cannabis for medical use is her priority, but she also said she'd be inclined to sign a bill to legalize recreational marijuana in the event lawmakers sent one to her desk.
According to a poll released late last year, Kelly would have the support of a majority of residents (63 percent) if she enacted that broad policy change.
Last year, a special legislative commission issued recommendations in support of establishing a limited medical marijuana program that would allow patients to access products, though they advised that patients shouldn't be able access smokable products.
Vermont Senate Votes To Double Amount Of Marijuana That Can Be Possessed And Grown Without Jail Time
Photo courtesy of WeedPornDaily.