Kansas Lawmakers Continue The Push To Legalize Medical Marijuana
"It's time we acknowledge that some of our citizens are actually using medical marijuana, even though they may have to travel to another state to get it. We're actually using it and we're losing out on revenues."
Both had family members regurgitate propaganda reminiscent of "Reefer Madness" while expressing surprise they would take a pro-pot position while federal government categorically listing marijuana as equally dangerous to public health as heroin.
"I remember when I first introduced the first bill in 2009," said Finney, a Democratic state representative from Wichita. "My mother-in-law was like, oh, she was just so disgusted … that I would do something like that. And I had people emailing me like, 'Have I lost my mind?' "
Haley, who represents a Kansas City, Kansas, district in the Kansas Senate, said his mother changed her mind after told by a Maryland oncologist it could alleviate discomfort of cancer treatment.
"My mother turned and looked at me after she'd been saying for years, 'What's wrong with you, my former assistant prosecutor son, in bringing this?' Haley said. "That was the most redeeming feature. To have her look at me and say, 'My son gets it.'"
Despite action to legalize medical marijuana in more than three dozen states, law enforcement and factions of the medical community have succeeded in deterring comparable reform in Kansas.
State legislators did pass statutes authorizing hemp production for industrial purposes. CBD products, which don't feature the get-high THC, are available in retail stores.
Criminal penalties in Kansas have been trimmed during the past several by adjustment of state law and by adoption of city ordinances. Under certain circumstances, Kansans who obtain marijuana-based medicines in other states for treatment of severely disabled children have an "affirmative defense," not quite a get-of-jail statute, if encountered by police.
In Kansas, the next logical hurdle would be legalization of medical marijuana. There was movement in that direction early in the 2020 legislative session, which was cut short in March when lawmakers decided COVID-19 made it unsafe for them to remain in Topeka.
A key distinction in the current debate is that Gov. Laura Kelly pledged to sign a medicinal marijuana bill.
"We have more Kansans much more aware, much more educated and informed about the issue, and much more supportive," said Finney, who has advocated for medicinal and recreational marijuana reforms.
Haley, who has sought decriminalization of marijuana possession, said Kansas didn't have to reinvent the wheel to implement a well-regulated, properly taxed system of making available medicinal marijuana to the 3 million residents of the state.
"The best practices should be incorporated in a bill that will find wide range of support," he said. "It's time we acknowledge that some of our citizens are actually using medical marijuana, even though they may have to travel to another state to get it. We're actually using it and we're losing out on revenues."
Listen to Finney and Haley discuss medical cannabis below:
Haley said the benefit wouldn't fall simply to the consumers who take the products for their health. The state's agricultural foundation can be relied upon to deliver a superior marijuana crop to companies engaged in manufacturing medicinal products, he said.
A wide range of manufacturing, transportation and other commercial businesses will be required to formulate this new piece of the economy,  he said.
Legalization of medicinal marijuana would provide a modest amount of tax revenue to the cash-strapped state government, but the precise figure wouldn't be known until boundaries of the statute were decided.
If nothing were done to modify state law, Kansas could find itself surrounded by medicinal marijuana states. Nebraska voters had planned to decide Nov. 3 whether to change its constitution to allow sales, possession and consumption of medical marijuana for serious health conditions. However, the Nebraska Supreme Court ordered the amendment removed from the ballot because it violated the state's single-subject rule. Under the proposed amendment, the products would be available to children with consent of a parent or guardian and a health professional. Anyone over 18 years of age with a medical condition would be allowed to use, possess, purchase and produce marijuana.
Colorado long ago legalized medicinal and recreational marijuana, while Missouri and Oklahoma have adopted medicinal marijuana laws.
Finney said law enforcement agencies would likely continue to oppose reform in Kansas. She said it had to do, in part, with the ability of law enforcement agencies to seize property—cash, vehicles and other property—from people accused of drug possession. The revenue has been rolled into law enforcement budgets for many years and would be missed, she said.
Legalization of marijuana would take a bite out of that steady revenue source, but it wouldn't eliminate it because the illegal black market would still be subject to enforcement action.
Medical marijuana reform in Kansas could have a significant impact on the number of people incarcerated, Haley said. The American Civil Liberties Union reported that in 2018 a Black person in Kansas was nearly five times as likely to be arrested for marijuana possession as a white person.
"It's ridiculous how we clog, or how law enforcement has clogged, the system," Haley said. "Black, brown or broke, those are the three that are most prosecuted, are disproportionately so, for these crimes."
This story was first published by Kansas Reflector, which is part of States Newsroom, a network of news bureaus supported by grants and a coalition of donors as a 501c(3) public charity. 
Photo courtesy of Chris Wallis/Side Pocket Images.
Biden Transition Team Highlights Top Health Pick's Medical Marijuana Work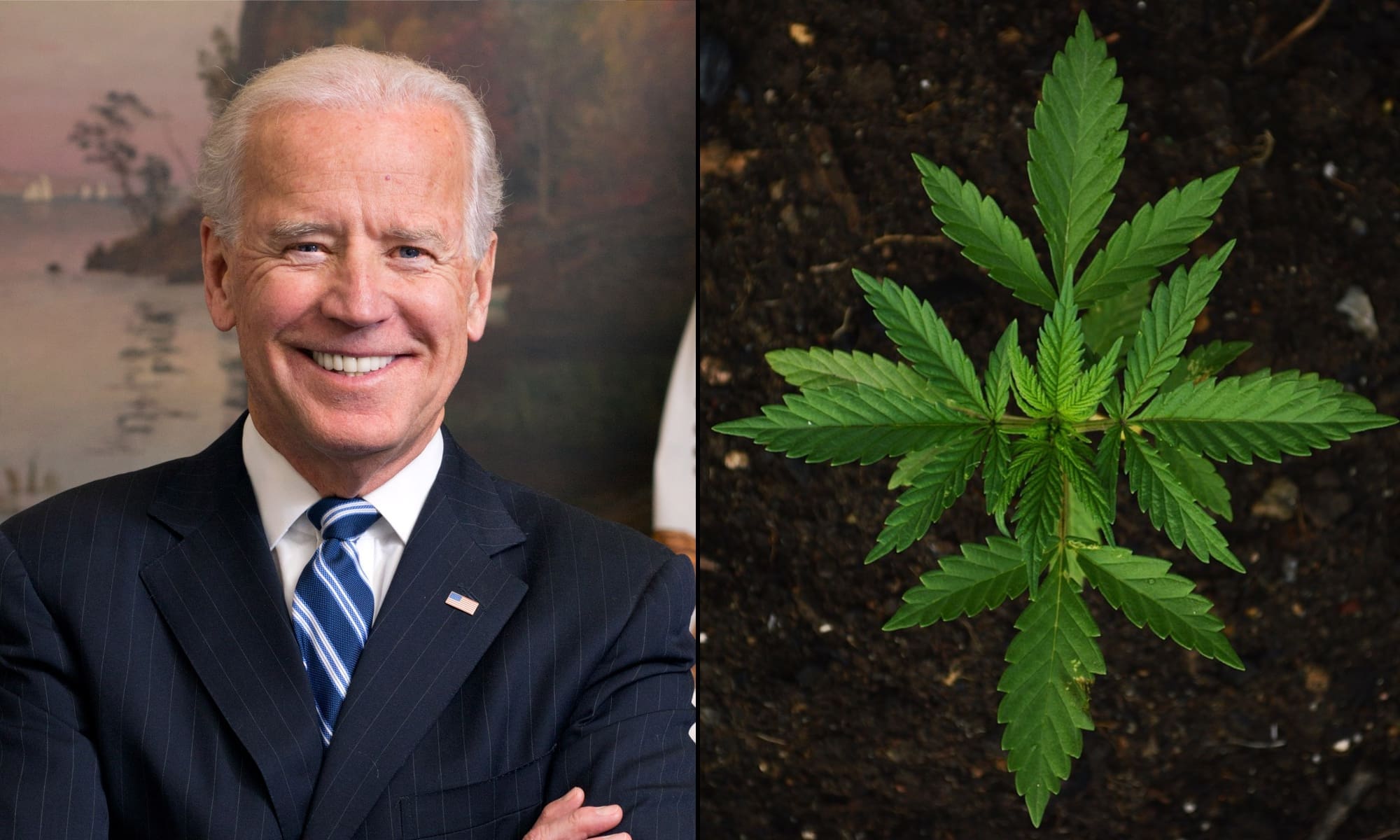 President-elect Joe Biden's new pick for a leading role in the U.S. Department of Health and Human Services (HHS) is a strong ally of the medical marijuana community—the latest pro-reform selection to be named in recent weeks.
Rachel Levine, who currently serves as Pennsylvania's health secretary, is being nominated for assistant secretary of HHS. And the Biden transition team isn't shying away from her connection to medical cannabis, noting her expertise on the topic in a press release on Tuesday.
"In addition to her recent posts, Dr. Levine is also an accomplished regional and international speaker, and author on the opioid crisis, medical marijuana, adolescent medicine, eating disorders, and LGBTQ+ medicine," Levine's official biography states.
Of course, the president-elect is in favor medical cannabis, in addition to a number of other more modest reform proposals such as rescheduling, decriminalizing possession, expunging prior marijuana records and letting states set their own policies. But given his ongoing opposition to adult-use legalization, the cannabis mention on his site is noteworthy.
Pennsylvania Gov. Tom Wolf (D) reacted to Biden's selection by emphasizing Levine's cannabis work, noting that during her time in the state's health department, she "was instrumental in establishing the state's medical marijuana program, bringing national awareness to opioid use disorder, and highlighting and promoting the need for adequate medical care and access for the LGBTQ community."
Michael Bronstein, president of the American Trade Association for Cannabis & Hemp, similarly said in a press release that Levine "is a trailblazer who successfully guided the implementation of Pennsylvania's medical marijuana program."
"Under Dr. Levine's leadership, the program expanded qualifying conditions based on science, added flower to help meet patient needs, and stood up a first in the nation marijuana research program," he said. "Pennsylvania is now one of the quickest growing and most consequential medical marijuana markets in the country in large part due to Dr. Levine's work."
In one of the more recent actions in her current role, the health department head oversaw temporary changes to the state's medical cannabis program in response to the coronavirus pandemic. That included eliminating restrictions on the number of patients a registered caregiver can work with.
"In the midst of COVID-19, we need to ensure medical marijuana patients have access to medication," she said in March. "We want to be sure cardholders in the medical marijuana program can receive medication for one of 23 serious medical conditions during this difficult time."
Levine, who would also be the first openly transgender Senate-confirmed federal official, would be serving in an agency that plays a significant role in setting federal marijuana policy. While the Justice Department broadly dictates marijuana's federal scheduling, a medical and scientific review by HHS is binding on the attorney general's subsequent classification decision.
Biden's pick to lead HHS, California Attorney General Xavier Becerra (D), is also amenable to reform.
The president-elect also recently nominated former South Carolina Democratic Party Chair Jaime Harrison to lead the Democratic National Committee—and he's a strong backer of full marijuana legalization.
Biden announced earlier this month that he wants Rhode Island Gov. Gina Raimondo (D) to run the Commerce Department. The governor came out in support of legalization in 2019, and she released a budget proposal last year that called for a state-run regulatory model for cannabis.
For attorney general, Biden is nominating Judge Merrick Garland, who has not been especially outspoken about his views on marijuana policy. While advocates expressed concern about his commentary in a 2012 federal appeals case on marijuana scheduling, he doesn't appear to have been publicly hostile to a policy change.
In other positive news for advocates, the president-elect is also set to nominate former prosecutor and civil rights activist Vanita Gupta as associate attorney general. She favors cannabis legalization and has strongly condemned harsh criminalization policies for non-violent drug offenses.
New York Governor Says Budget Uses Marijuana Revenue For Social Equity, With Details Forthcoming
New York Governor Says Budget Uses Marijuana Revenue For Social Equity, With Details Forthcoming
New York Gov. Andrew Cuomo (D) on Tuesday previewed expected revenue from a legal marijuana program he's proposing through his annual budget, with more detailed legislative language set to be released later in the day.
The governor has repeatedly argued that taxing and regulating cannabis will help fill a historic, $15 billion budget deficit. And while the projected $350 million in annual revenue from marijuana taxes won't resolve the problem on its own, it represents one opportunity to boost an economy that has suffered amid the coronavirus pandemic.
"We also propose legalizing adult-use cannabis, which would raise about $350 million," Cuomo said in his budget speech, adding that "$100 million would go to a social equity fund. That would still give us $250 million towards the budget and our needs."
A briefing book for the governor's budget states that legalization should be enacted "for the purposes of fostering and promoting temperance in their consumption, to properly protect the public health, safety, and welfare, and to promote social equality."
Watch Cuomo discuss his marijuana legalization proposal below:
While it's not immediately clear what that social equity fund would entail, it's a notable component that advocates are closely monitoring. An outline of his budget plan similarly said the proposal will "correct past harms by investing in areas that have disproportionally been impacted by the war on drugs."
In the briefing book, the governor calls for three types of taxes on recreational cannabis products: one based on THC content to be applied at the wholesale level, a 10.25 percent surcharge tax at the point of purchase by consumers and applicable state and local sales taxes.
The THC potency tax is intended to "more accurately capture both the true market value and the potential public health risks associated with the final cannabis product," the governor's office said, and it will be applied as follows:
"Cannabis flower/pre-roll/shake products are taxed at a rate of 0.7 cent per milligram of THC content. Cannabis concentrates/oil products are taxed at a rate of 1 cent per milligram of THC content, while cannabis infused/edible products are taxed at a rate of 4 cents per milligram of THC content."
"Of the THC-based tax, retail surcharge, and any license fees, the first $10 million in FY 2023, $20 million in FY 2024, $30 million in FY 2025, $40 million in FY 2026, and $50 million annually thereafter are directed for social equity purposes, with the remainder directed to the newly established New York State Cannabis Revenue Fund," it states.
A press release from the governor's office clarifies that $100 million equity figure Cuomo mentioned in his speech is the aggregate funding over the first four years. "These monies will be used to support individuals and communities that have been the most harmed by decades of cannabis prohibition," it says.
New York Budget Director Robert Mujica similarly said during a follow-up briefing on Tuesday that the social equity effort will support "communities that have been harmed by the nation's policies with relation to cannabis."
"As far as the cannabis and social equity fund, that is in the statute—we would have a permanent funding going program," he said. "So as the program ramps up, a portion of the funding will go $100 million, and then there'll be an ongoing fund once it ramps up to continue those investments."
Further, the governor's briefing book notes that the existing medical cannabis excise tax will continue, as well as "the current revenue distributions for an additional seven years and directing the currently undistributed 45 percent of tax revenue to the newly established New York State Cannabis Revenue Fund."
The administration also estimates that the equivalent of 208 full-time jobs will be added to the Division of Alcoholic Beverage Control to support the new Office of Cannabis Management, which will be charged with regulating and issuing licenses for the new recreational marijuana market as well as those for medical cannabis and hemp.
Cuomo has twice pitched legalization through the budget, but reform legislation has stalled in part because of disagreements about how to allocate tax revenue. The governor has generally favored putting the monies in the state's general fund, while leading legislators and activists have pushed for a more targeted distribution centering communities most impacted by the drug war.
If the outline and this latest speech are any indication, it seems Cuomo may be coming around to the latter proposal. But again, the full details of the plan will come when actual legislative language is released later on Tuesday.
In any case, the legislature will have more influence this year after Senate Democrats secured a supermajority in the November election. If the governor were to veto any bill over details he didn't like, they could potentially have enough votes to override him.
There's growing recognition within the legislature about the seeming inevitability of marijuana reform this year, regardless of differing opinions on the specifics.
The top Republican in the New York Assembly said last month that he expects the legislature to legalize cannabis this coming session.
Senate Majority Leader Andrea Stewart-Cousins (D) said in November that she also anticipates that the reform will advance next year, though she noted that lawmakers will still have to decide on how tax revenue from marijuana sales is distributed.
Cuomo also said that month that the "pressure will be on" to legalize cannabis in the state and lawmakers will approve it "this year" to boost the economy amid the health crisis.
The push to legalize in New York could also be bolstered by the fact that voters in neighboring New Jersey approved a legalization referendum in November.
Legislators prefiled a bill to legalize cannabis in New York earlier this month. The legislation, introduced in the Senate by Sen. Liz Krueger (D) and 18 other lawmakers, is identical to a version she filed last year that did not advance.
Separately, several other bills that focus on medical marijuana were recently prefiled in New York, and they touch on a wide range of topics—from tenants' rights for medical cannabis patients to health insurance coverage for marijuana products.
This story has been updated to include comments from the budget director and details about the legalization proposal outlined in the briefing book.
New Virginia Senate Marijuana Committee Holds First Hearing On Legalization Bill
Photo elements courtesy of Metropolitan Transportation Authority and Carlos Gracia.
New Virginia Senate Marijuana Committee Holds First Hearing On Legalization Bill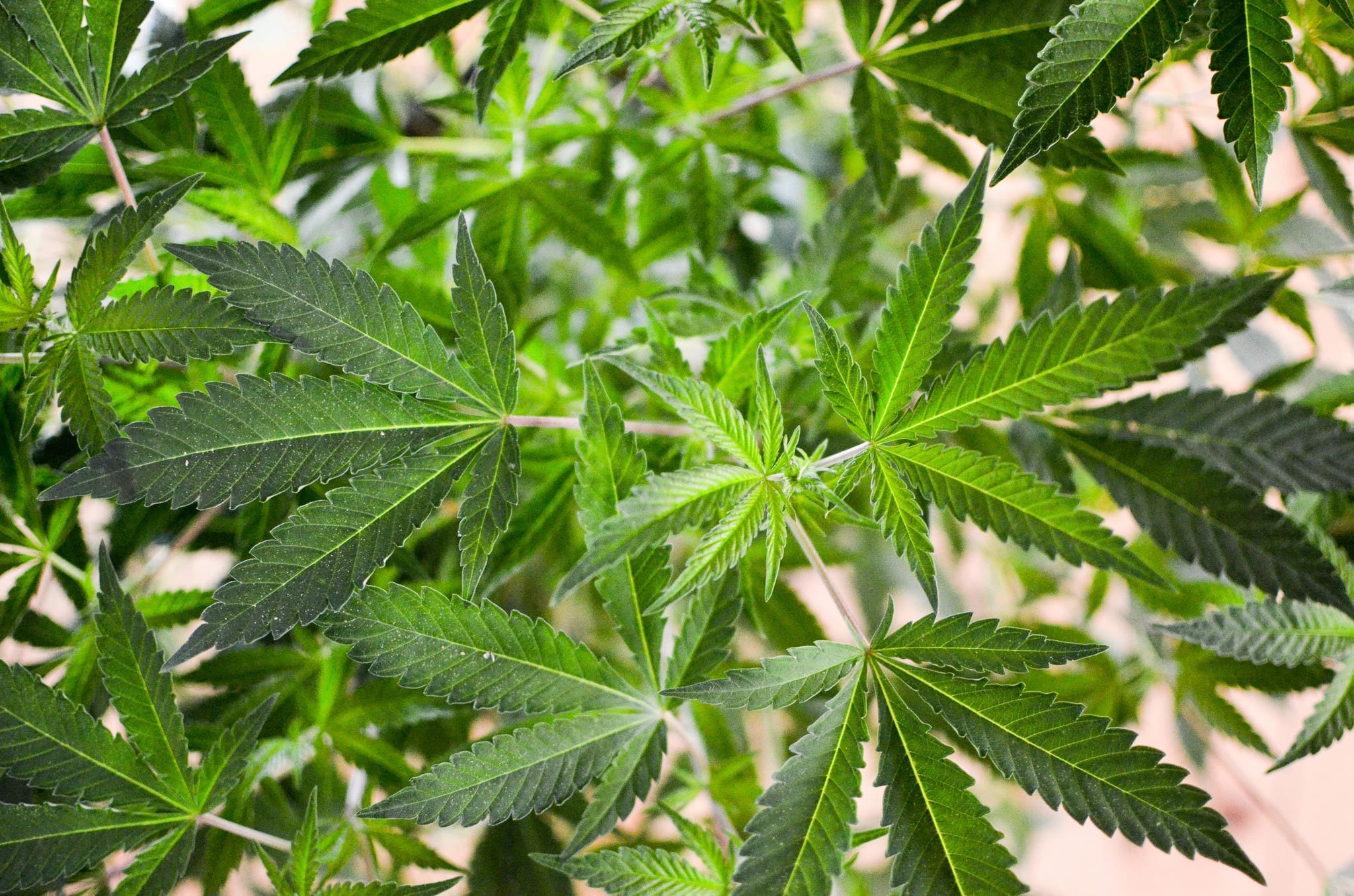 A new Virginia Senate subcommittee focused solely on marijuana held its first hearing on Tuesday to discuss a bill to legalize cannabis in the Commonwealth.
Lawmakers did not vote on the proposal but took public testimony and put questions to state officials about certain regulatory components of the legislation. The panel gave informal feedback on key provisions such as which agency should be responsible for regulating the legal market and how advisory board members would be appointed.
The bill, which was unveiled by Gov. Ralph Northam (D) last week and quickly considered by the Senate Rehabilitation and Social Services Committee on Friday, would create a system of regulated and taxed marijuana sales and production, and allow adults 21 and older to purchase and possess up to one ounce of cannabis and cultivate up to four plants for personal use, two of which could be mature.
It's being carried by top Senate and House leaders and is set for a follow-up hearing in the Senate Rehabilitation Marijuana Subcommittee on Wednesday. At that point, the panel will take up formal revisions to the legislation, Chairman Jeremey McPike (D) said.
Following the subcommittee meetings, the full Rehabilitation committee is expected to vote on Friday to advance the legislation to the Judiciary Committee. After that, it will be referred to the Finance Committee before coming to the full Senate floor.
"We know that the prohibition on cannabis in both our Commonwealth and our country has failed, and over the years hundreds of thousands of Virginians have been branded criminals and disadvantaged," Sen. Adam Ebbin (D), who is one of the chief sponsors of the bill, said at the beginning of the hearing.
As members moved through the details of the legislation, the chair informally "took the temperature" of the committee on a number of issues by asking lawmakers to raise their hands in support or in opposition to various components.
When it came to the question of which agency should regulate the program, lawmakers seemed largely split, though more members expressed interest in establishing a new independent agency to take on that responsibility, rather than task the state's existing Alcoholic Beverage Control Authority (ABC) with taking on cannabis, as would be the case under the governor's legislation as introduced.
The debate centered on which approach would be the most efficient and equitable, and would allow the legal market to come online more quickly.
"ABC has its hand full enough," Sen. Lionell Spruill (D) said. "This is not a job for ABC."
But Deputy Secretary of Agriculture and Forestry Brad Copenhaver, who testified on behalf of the Northam administration, argued that ABC can "do it more quickly" than an entirely new agency and would be able to "hit the ground running."
ABC "has a great relationship with the regulated community that it currently serves" and could replicate that for the cannabis industry, he said.
Members also discussed a component of the bill that concerns the rights of individual jurisdictions to allow or disallow marijuana businesses to operate in their areas. As currently drafted, the legislation would make it so localities would have to proactively opt-in to permit retailers. That could be done through an action of a local city council or via a ballot measure initiated by voters.
Lawmakers debated whether that policy might create pockets throughout the state, which could have economic consequences and allow the illicit market to thrive. At the same time, several members said it was important to give those individual municipalities some level of autonomy over the market.
During the public testimony portion of the hearing, various stakeholders spoke about provisions of the bill that they support or oppose.
Jenn Michelle Pedini, the executive director of Virginia NORML who also serves as the organization's national development director, testified before the subcommittee and said it's the group's "pleasure to support the legislation."
However, "we would offer that currently legislation does lack employment and parental rights protections for those who are are either participating in the industry, or are consuming or cultivating responsibly," they said.
Marijuana legalization is a racial justice issue.

Any legislation moving forward must center Black and Brown communities and the people who are most impacted by the war on drugs.

These are what we're pushing for. Learn more at https://t.co/PMDGtJMT21 @thcjusticenow pic.twitter.com/9fFwrekaLZ

— ACLU of Virginia (@ACLUVA) January 19, 2021
Another problematic provision from advocates' perspective is that the bill would make public consumption a misdemeanor, whereas currently it is a civil offense punishable by a $25 fine. Additionally, it seems to increase the fine for people aged 18-20 who possess cannabis. But those issues were specifically not taken up by the Rehabilitation Committee, as it lacks jurisdiction over matters concerning crimes and penalties.
A representative of the American Automobile Association (AAA) testified in opposition to the bill, arguing that enacting the reform would lead to an increase in impaired driving.
The legislation's provisions have been informed by two official state studies on legalization that were recently conducted by a legislative commission and a separate working group comprised of four Virginia cabinet secretaries and other officials, both of which looked at how to effectively implement legalization and submitted recommendations to the governor's office late last year.
Those studies were required under a marijuana decriminalization bill that was approved last year.
Many of those recommendations have been incorporated into the new legislation, including provisions to promote social equity in the cannabis market. Notably, it would also apportion almost half of the tax revenue the state collects from marijuana sales to funding pre-kindergarten education—a policy championed by First Lady Pamela Northam.
A new 21 percent tax would be imposed on cannabis sales, and local jurisdictions that allow marijuana businesses to operate could levy an additional three percent tax. Existing state sales taxes would also apply on purchases, for a total potential 30 percent tax rate.
Revenue from the new state tax would go toward funding pre-k education (40 percent), a Cannabis Equity Reinvestment Fund (30 percent), substance misuse and treatment programs (25 percent) and public health initiatives (five percent).
This introduction of the bill comes one month after the governor included provisions to lay the groundwork for cannabis legalization in a budget proposal that also calls for millions of dollars to support expungements. Northam had campaigned on merely decriminalizing possession, but he publicly backed broader legalization of marijuana for adult use in November.
Northam said during his State of the Commonwealth address last week that cannabis prohibition was deliberately enacted as a means to discriminate against people of color.
Separate legislation to legalize cannabis for adult use was filed by Del. Steve Heretick (D) earlier this month. A companion version of that bill, sponsored by Sen. Joe Morrisey (D), was also up for consideration by the Senate panel on Tuesday, but he asked that it be "rolled in" to the governor's proposal and that he be added as a chief sponsor. That request was approved by members.
Meanwhile, legislation to stop police from searching people or seizing property based solely on the smell of marijuana in Virginia is set to take effect after lawmakers adopted recommended changes from the governor in October.
Also during the recently concluded special session, Northam signed another bill that will allow people issued summonses for cannabis offenses under the state's new decriminalization law to prepay their civil penalty rather than having show up in court.
Washington State Marijuana Homegrow Bill Draws Smooth Reception At Initial Hearing
Photo courtesy of Philip Steffan.