Hemp Businesses Need Clarity On Credit Card Processing, GOP Congressman Tells Federal Regulators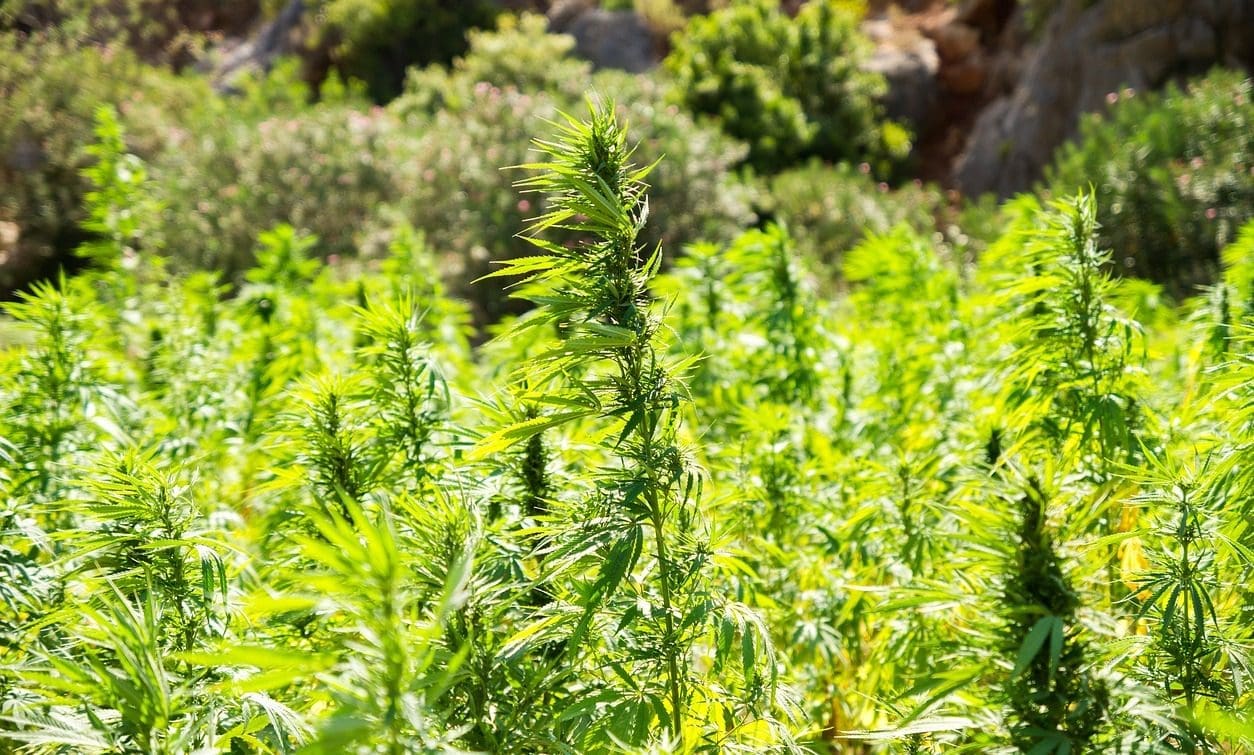 One day after federal financial regulators issued guidance relaxing requirements for banks doing business with hemp companies, Rep. Andy Barr (R-KY) called for further input on how financial institutions can work with the industry—particularly when it comes to credit card processing.
"I have heard from Kentucky bankers about this. They welcome this guidance, and it will go a long way to help the hemp industry thrive," Barr said on Wednesday at a House Financial Services Committee hearing.
But after thanking witnesses—including Federal Deposit Insurance Commission (FDIC) Chairwoman Jelena McWilliams and National Credit Union Association (NCUA) Chairman Rodney Hood—he reminded them that there is still much work to be done to give hemp businesses fair access to financial services.
Specifically, Barr called credit card processing services for Kentucky hemp companies "unreliable" and "unavailable" while pointing out that Tuesday's hemp banking memo failed to clearly address the problem.
"I've read the guidance closely, as you can tell, and I didn't see that in there," Barr said. "That's the financial service that has really been unreliable and spotty, so if you need to update that guidance to give more clarity to card processing businesses, that might be in order."
It represents an understanding by our federal regulators that hemp is a LEGAL product.

— Rep. Andy Barr (@RepAndyBarr) December 4, 2019
McWilliams replied that her agency would "certainly take a look" at the issue and offered that "to the extent that we need to do additional explaining, we are more than happy to engage in that process."
In response, Barr reminded her of the broader goals of congressional action to legalize hemp products under the 2018 Farm Bill.
"Congressional intent is not only that the regulators confirm the legality of industrial hemp and hemp related retailers under the Farm bill, but that those retailers and merchants can use card processing services to sell the product itself," he said.
Watch Barr press federal regulators on hemp business credit card processing below:
This isn't the first time Barr has raised the issued of hemp businesses' ability to accept payments with cards.
"I've had constituent businesses tell me that their access to financial products, specifically card services, have actually deteriorated since we descheduled industrial hemp in the Farm Bill," he said at an earlier hearing in May. "This obviously conflicts with congressional intent."
The congressman's questions and comments at the most recent hearing are emblematic of a larger bipartisan push to provide updated regulations to the hemp industry and banks that work with it.
Most notably, the House overwhelmingly approved the Secure and Fair Enforcement (SAFE) Banking Act in September. The legislation would protect banks and credit unions from being penalized by federal regulators for working with marijuana businesses, and Barr added an amendment clarifying that the protections also apply to hemp companies.
However, the vote came later than some observers expected, which may help explain why the growth in the number of financial institutions working with cannabis companies seems to have slowed down in the prior quarter of the fiscal year.
NCUA's Hood, whose agency's earlier hemp guidance released in August was among the first federal clarifications on the issue after the Farm Bill became law, testified on Wednesday about the steps NCUA is taking to open up access to financial services for companies in the industry.
"We are continuing to work with the industry to provide training to our examiners," Hood said. "We will now be working with the [U.S. Department of Agriculture] and other related parties to ensure that we get it right. We will be hosting a series of roundtables to gain insights from entities around best practices."
In submitted testimony, he wrote that NCUA expects "to continue updating the credit union community now that the USDA has published its interim final rule [for hemp]" and said the agency has "received interest from credit unions eager to know the rules of the road for serving hemp-related businesses in their communities, and we want to make sure those credit unions have what they need to make informed decisions in this area."
Jospeh Otting, comptroller of the currency, also discussed the latest guidance from federal regulators in testimony he submitted to the panel, writing that the joint statement from federal regulators "provides clarity regarding the legal status of commercial growth and production of hemp and relevant requirements for banks."
Also discussed at the hearing was NCUA's recent regulatory action on employment at credit unions by people with criminal records. Initially proposed by the agency in July, the move to allow participation by people convicted of minor offenses like simple drug possession was officially enacted by this week.
Asked by Rep. Brad Sherman (D-CA) "what are you doing, and what can Congress do" to assist in the advancement of the so-called "second chance" decision, Hood responded that NCUA "recognized that individuals who have committed nonviolent criminal offenses who have paid their debts to society should have opportunities to work in federal credit unions."
SECOND CHANCE: I am glad my @theNCUA Board colleagues and I approved the final second chance rule today. This rule is more than just about regulatory relief. It is simply the right thing to do. See my full statement here: https://t.co/JV5neDqbFi pic.twitter.com/bYCnaHH6fx

— Rodney E. Hood (@Rodney_e_hood) November 21, 2019
McWilliams called the second chance decision an "important social justice issue" and said FDIC is currently seeking input on how best to move forward. "I personally believe we can go a long way to enabling those individuals to re-enter the workforce," she said.
Watch lawmakers and regulators discuss financial services employment by people with prior convictions below:
Outside of the House Financial Services panel, several lawmakers on Capitol Hill have recently pushed to make business easier for hemp companies.
Last week, for example, Senate Minority Leader Chuck Schumer (D-NY) called on USDA to extend its public comment period for proposed hemp regulations. And in October, Sens. Ron Wyden (D-OR) and Jeff Merkley (D-OR) sent a letter to USDA asking for five specific changes in the rules.
Federal Regulators Ease Hemp Banking Protocols Following Crop's Legalization
Photo courtesy of Pixabay.