Federal Regulators Ease Hemp Banking Protocols Following Crop's Legalization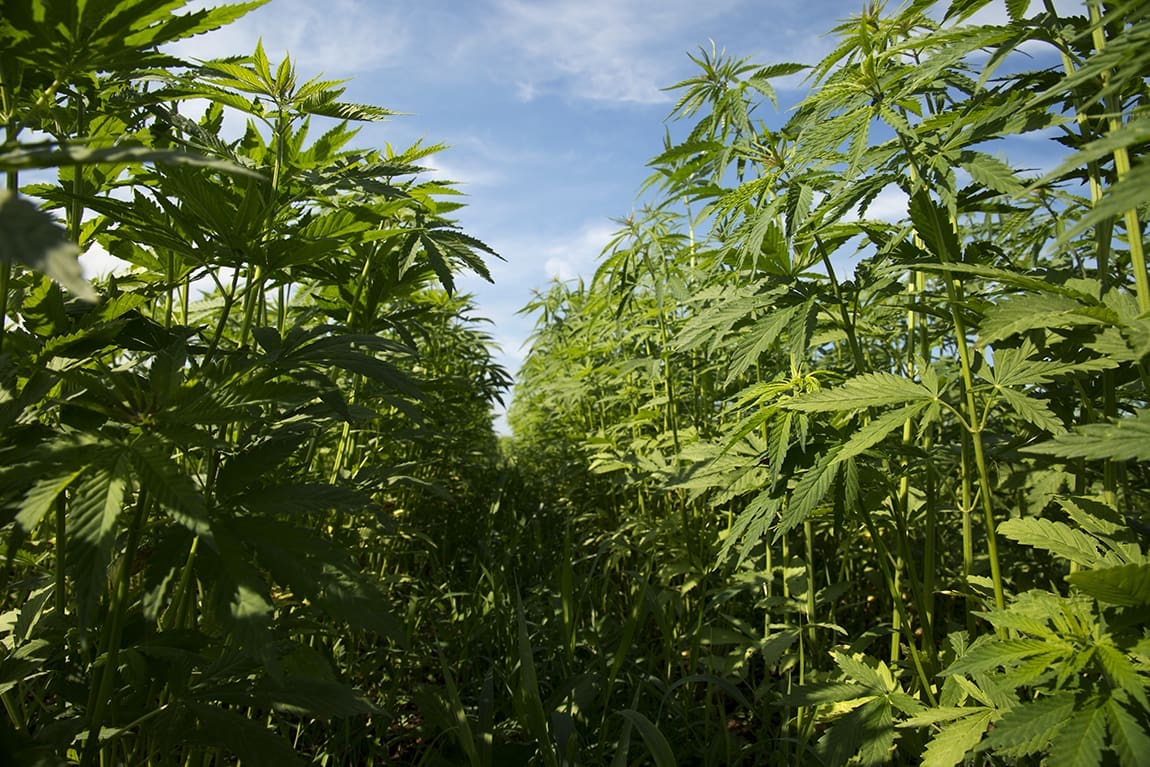 Federal financial regulatory agencies are clarifying that banks no longer have to take extra steps to track accounts for hemp-related businesses.
Before hemp and its derivatives were federally legalized under the 2018 Farm Bill, financial institutions were required to file suspicious activity reports (SARs) for accounts associated with the crop because it was a Schedule I controlled substance treated the same as marijuana.
But the Board of Governors of the Federal Reserve System, the Federal Deposit Insurance Corporation, the Financial Crimes Enforcement Network (FinCEN) and the Office of the Comptroller of the Currency, as well as the Conference of State Bank Supervisors, issued a statement on Tuesday updating banks on the legal status of hemp.
@federalreserve @fdicgov @usocc @CSBSnews and FinCEN clarify requirements for providing financial services to hemp-related businesses: https://t.co/XFFAl0qeOq

— Federal Reserve (@federalreserve) December 3, 2019
"Because hemp is no longer a Schedule I controlled substance under the Controlled Substances Act, banks are not required to file a Suspicious Activity Report (SAR) on customers solely because they are engaged in the growth or cultivation of hemp in accordance with applicable laws and regulations," the memo states. "For hemp-related customers, banks are expected to follow standard SAR procedures, and file a SAR if indicia of suspicious activity warrants."
In essence, the financial agencies said that while banks don't have to accept hemp accounts, if they do, those clients shouldn't be treated any differently than customers from any other legal industry.
FDIC, @FederalReserve, @USOCC, and the Financial Crimes Enforcement Network, along with @CSBSNews, have clarified reporting requirements for banks with customers involved in hemp-related businesses. https://t.co/C6OuTvByAG

— FDIC Gov (@FDICgov) December 3, 2019
"When deciding to serve hemp-related businesses, banks must comply with applicable regulatory requirements for customer identification, suspicious activity reporting, currency transaction reporting, and risk-based customer due diligence, including the collection of beneficial ownership information for legal entity customers," they wrote.
Federal guidance on dealing with marijuana businesses, which was outlined in a 2014 Treasury Department memo, remains in place, the letter added. Banks must still file SARs for those firms, regardless of the legal status of cannabis under state law.
Senate Majority Leader Mitch McConnell (R-KY), a chief proponent of hemp legalization, took credit for the release of updated guidance. In April, he and Sen. Ron Wyden (D-OR) sent a series of letters to federal financial regulators requesting clarification on the legality of servicing hemp businesses.
At @senatemajldr Mitch McConnell's request, federal banking regulatory agencies issue joint guidance to assist legal #hemp industry: https://t.co/KB43C4cq2X @FDICgov @USOCC @federalreserve @CSBSNews + Financial Crimes Enforcement Network (FinCEN)

— Senator McConnell Press (@McConnellPress) December 3, 2019
"Today's multi-agency announcement represents continued progress as we work to ensure hemp is treated just like any other legal agricultural commodity," McConnell said in a press release on Tuesday. "Even after President Trump signed my initiative in last year's farm bill to fully legalize hemp and remove it from the list of federally controlled substances, I heard from hemp producers around Kentucky about their ongoing challenges, including the lack of access to the financial system."
"I'm proud federal banking regulators agreed to my request to issue new guidance that affirms hemp's legality," he said. "I look forward to more Kentucky producers having the ability to grow their hemp businesses with the help of the Commonwealth's financial institutions."
Wyden also cheered the development.
"Hemp was legalized almost a year ago, yet Oregon farmers and producers have been forced to ride the roller coaster of uncertainty," he said in a press release. "Slowly but surely federal regulators are starting to catch up, and these new banking guidelines are an important step toward giving hemp businesses the certainty they need. The work doesn't stop here, however, and more must be done to make sure hemp businesses are treated fairly and allowed to fully realize this legal crop's economic potential in our state and nationwide."
The recent legalization of hemp presents big opportunities for small businesses. Ensuring they have access to banking is an important step in building a business. https://t.co/OJuACz8fIe

— House Committee on Small Business (@HouseSmallBiz) December 3, 2019
The American Bankers Association (ABA) said that the regulators' hemp move has been "long sought" by the financial services industry.
"We are pleased that the guidance also notes that bank customers are responsible for complying with regulatory requirements surrounding hemp, not the banks who serve those customers," ABA President Rob Nichols said. "We appreciate the steps regulators have taken today to clarify regulatory expectations for banks, and we look forward to working with them as they develop additional guidance."
New ABA statement from @BankersPrez applauds regulatory guidance issued today on hemp banking, which "provides greater clarity on banks' obligations related to hemp producers." Read it here: https://t.co/oLpv9RQRCv pic.twitter.com/tyHg36xsi3

— American Bankers Association (@ABABankers) December 3, 2019
Though financial institutions are still required to file SARs for marijuana businesses, the rate of those reports being submitted seemed to level off in the last quarter.
It's possible that's connected to industry expectations about the potential passage of a bipartisan bill that would shield banks servicing marijuana firms from being penalized by federal regulators.
While the House overwhelmingly approved the legislation in September, that was months later than some had anticipated, and it's possible banks had been holding off on accepting new cannabis clients and were discouraged that lawmakers hadn't acted prior to the summer recess, as was expected.
It's not clear whether the bill has enough support to clear the Senate, but the chair of that chamber's Banking Committee has said he's interested in holding a vote on it in his panel before the year's end—and that he'd also like to see certain changes made.
Should the cannabis banking bill ultimately be enacted, it's likely that financial services providers would eventually see a similar update on SAR reporting guidance for marijuana companies.
Read the federal hemp banking memo below:
Hemp businesses banking update by Marijuana Moment on Scribd
Federal Watchdog Agency Weighs In On USDA Speeding Up Hemp Regulations
This story was updated to include comment from Wyden and ABA.
Photo courtesy of Brendan Cleak.
United Nations To Vote On Marijuana Rescheduling And CBD Issues This Week, With U.S. Backing Some Reforms
A key United Nations (UN) commission will vote on a series of World Health Organization (WHO) recommendations concerning international marijuana reform this week. And the U.S. is in favor of the boldest policy change.
UN's Commission on Narcotic Drugs (CND) has held numerous meetings on the proposals—including removing cannabis from the most restrictive global drug scheduling category under a global treaty—since WHO made its six recommendations last year. Now, after several delays, CND is finally scheduled to meet to decide on the measures on Wednesday.
Advocates are generally encouraged by the development, arguing that a vote in favor of the reforms will promote research into the therapeutic potential of cannabis. However, they say removing marijuana from its current international Schedule IV status does not go far enough and means that many member nations will continue to criminalize the plant.
Here are each of WHO's cannabis recommendations:
1. Remove marijuana from Schedule IV of the 1961 Single Convention.
2. Add THC and dronabinol (synthetic THC medication) to Schedule I of the 1961 Convention and, if approved, delete them from Schedule II of the 1971 Convention.
3. If the second recommendation is adopted, add tetrahydrocannabinol to Schedule I of the 1961 Convention and, if approved, delete it from Schedule I of the 1971 Convention.
4. Delete "extracts and tinctures of cannabis" from Schedule I of the 1961 Convention.
5. Add footnote to clarify that CBD products containing no more than 0.2 percent THC are not subject to international control.
6. Add "preparations containing dronabinol" to Schedule III of the 1961 Convention.
Last month, the U.S. government said it is backing the WHO recommendation to remove marijuana from the most restrictive global drug scheduling category—though it's opposing separate cannabis reform proposals, including the one to clarify that CBD is not under international control.
John Walsh, director of drug policy for Washington Office on Latin America (WOLA), told Marijuana Moment that this upcoming vote is "momentous," especially as "this is the first time that the UN scientific bodies has assessed placing cannabis and drug control schedules."
'And it's extremely significant that the United States is supporting a recommendation to remove cannabis from Schedule IV, which strongly discourages medical uses of cannabis, even if it doesn't outright prohibit it," he said.
Of principal concern to advocates is that while marijuana would be removed from Schedule IV under the 1961 Single Convention—the most strict international category—it would maintain its status as a Schedule I controlled substance if the panel accepts the recommendation. (The international scheduling system differs from that of the U.S. in that the country's most restrictive category is Schedule I.)
But despite supporting that recommendation, the U.S. circulated a proposed joint statement to other member states that claims consensus on the notion "that cannabis is properly subject to the full scope of international controls of the 1961 Single Convention, due in particular to the high rates of public health problems arising from cannabis use and the global extent of such problems, as identified in the critical review by WHO."
It also stipulates that "no Party shall be precluded from adopting measures of control more strict or severe than those required as a result of this decision, if such measures in its opinion are necessary or desirable for the protection of the public health or welfare." The language seems to attempt to leave room for countries to continue enforcing more restrictive cannabis policies regardless of international rules.
In an email obtained by Marijuana Moment, a State Department official said that the U.S. "believes, to demonstrate unity, every CND member and observer could ideally join the statement below, regardless of how their government will vote." They also plan to proceed with filing the statement even if no other member states join them.
The statement represents a "disconnect" from the country's planned vote in favor of removing marijuana from the international body's most restrictive drug classification, Walsh said.
"Civil society had called for, and welcomed, this long overdue review process—but many have been critical of some of the recommendations," drug policy reform advocates said in a media advisory. "While recommendations on medical cannabis and CBD are certainly positive steps, profound concerns have been raised around leaving cannabis in Schedule I of the 1961 Convention."
"This recommendation is at odds with The Who Expert Committee on Drug Dependence's clear finding that cannabis was less harmful than other drugs included in that schedule (heroin and cocaine)," the advisory, prepared by advocacy groups Transform Drug Policy Foundation, Transnational Institute, International Drug Policy Consortium and WOLA, said.
"Regardless of the outcome of the votes on 2 December, this historic review process has demonstrably failed to implement a much-needed modernization of an outdated and malfunctioning system, and to resolve key scientific, political, institutional and human rights challenges related to cannabis and its status in the international drugs control system," they said.
Numerous health and drug policy reform groups have advocated for the more modest changes WHO proposed.
A coalition of drug policy groups told member nations in a sign-on statement that patients worldwide are "counting on you to seize the opportunity offered by WHO to update the treaties, doing all you can to ensure access to all useful medicines. Including cannabis medicines."
"Adopting WHO's recommendations would lead to better medications being developed and more tools for doctors to alleviate suffering while simultaneously reinforcing the UN's relevance," they said.
The Multidisciplinary Association for Psychedelic Studies also weighed in in favor of the recommendations.
While the WHO's CBD recommendation would simply offer clarification that cannabidiol products containing no more than 0.2 percent THC isn't a controlled substance under international treaties, the U.S. came down against that and several other cannabis-related proposals.
It should be noted that none of WHO's recommendations would promote the legalization of cannabis in any country, but advocates nonetheless seem that as a step forward from the status quo.
"This is super, super meaningful. But I don't want to overstate it," Michael Krawitz, a U.S. Air Force veteran and legalization advocate who has spent years working to reform international drug treaties, told Marijuana Moment. "I've been cautioning really hard to member states to not fall into this trap that the opposition fell into on [on California's 1996 medical cannabis initiative] of overstating what this does in an effort to try to stop it—and then vicariously creating expectations in people's minds that this actually does much more than it does."
But the U.S.'s expected support for the proposal to remove marijuana from Schedule IV represents a departure from its position as articulated in a government document that Marijuana Moment obtained earlier this year. The document stated that it's "possible that civil society, the media, and the general public will view deleting cannabis from Schedule IV as a first step toward widespread legalization of marijuana use, especially without proper messaging."
Meanwhile, if the recommendation on CBD is adopted, it could potentially have far-reaching implications in the U.S. In 2018, the FDA determined that CBD does not meet the criteria for federal control—except for the fact that international treaties to which the U.S. is party could potentially be construed as requiring it.
The U.S. does intend to back the fourth WHO recommendation on deleting cannabis extracts and tinctures from Schedule I of the 1961 Convention, according to advocates familiar with the delegation's thinking.
FDA has on several occasions solicited public input to shape the government's position on the international scheduling of marijuana and cannabinoids. The agency initially requested feedback on the proposal in March 2019 and then reopened that comment period five months later.
House Leaders Propose Changes To Federal Marijuana Legalization Bill Up For Floor Vote This Week
Photo by Aphiwat chuangchoem.
House Leaders Propose Changes To Federal Marijuana Legalization Bill Up For Floor Vote This Week
A key House committee has scheduled a Wednesday hearing to advance a bill to federally legalize marijuana toward a full floor vote, which could then happen as soon as Thursday. Meanwhile, leaders in the chamber are proposing an amendment that would make several changes to the cannabis legislation.
Among the most significant revisions would be to the tax-related provisions of the bill.
The Rules Committee's move to take up the Marijuana Opportunity, Reinvestment and Expungement (MORE) Act follows Majority Leader Steny Hoyer (D-MD) announcement that the chamber would be holding a floor vote on the bill before the end of the year.
The Committee on Rules will meet Wednesday, December 2 at 1:00 PM via Cisco Webex on the following measure:

H.R. 3884 — Marijuana Opportunity Reinvestment and Expungement Act of 2019 (MORE Act of 2020) pic.twitter.com/jlNrCLj0K9

— House Committee on Rules (@RulesDemocrats) November 30, 2020
Judiciary Committee Chairman Jerrold Nadler (D-NY), the lead sponsor of the bill, transmitted it to Rules with the series of modifications—many of them technical in nature. But beyond the tax changes, the newly proposed language also reaffirms the regulatory authority of certain federal agencies such as the Food and Drug Administration (FDA) and clarifies that cannabis can still be included in drug testing programs for federal workers.
Other members of the House are likely to file proposed amendments as well, though the Democratic majority of the Rules panel will determine which ones can be made in order for floor votes later this week.
As originally drafted, the legislation would have imposed a five percent tax on marijuana products, revenue from which would be used in part to fund a grant program to support communities disproportionately impacted by the war on drugs. In Nadler's amendment, that language is being removed and replaced with text that more closely reflects a separate descheduling bill, the Marijuana Revenue and Regulation Act.
The modified tax provisions of the MORE Act would make it so cannabis would be federally taxed at five percent for the first two years after implementation and then increased by one percent each year until reaching eight percent. After five years, taxes would be applied to marijuana products based on weight rather than price.
At its core, the MORE Act would federally deschedule cannabis from the Controlled Substances Act and expunge the records of those with prior marijuana convictions. The descheduling provisions would be retroactive.
The bill would also create a pathway for resentencing for those incarcerated for marijuana offenses, as well as protect immigrants from being denied citizenship over cannabis and prevent federal agencies from denying public benefits or security clearances due to its use.
A new Cannabis Justice Office under the Justice Department would be responsible for distributing funds providing loans for small cannabis businesses owned and controlled by socially and economically disadvantaged individuals. The bill also seeks to minimize barriers to licensing and employment in the legal industry.
While the bill still calls for the establishment of a Community Reinvestment Grant Program, the new leadership amendment would remove a line calling for it to specifically fund "services to address any collateral consequences that individuals or communities face as a result of the War on Drugs."
Tax dollars appropriated to that program would instead more generally go to job training, legal aid for criminal and civil cases such as those concerning marijuana-related expungements, literacy programs and youth recreation and mentoring services, among other programs.
The definition of people impacted by the drug war who could be eligible for aid is also being changed to narrow the scope. At first it included those who have "been arrested for or convicted of the sale, possession, use, manufacture, or cultivation of cannabis or a controlled substance," but now it only extends to marijuana and not other illicit drugs.
Other changes included in Nadler's latest revision include one requiring FDA and the U.S. Department of Health and Human Services (HHS) to hold public meetings on "regulation, safety, manufacturing, product quality, marketing, labeling, and sale of products containing cannabis or cannabis-derived compounds" within one year of the bill's enactment.
The language is also being updated to reflect the current number of states where marijuana is legal for medical or recreational purposes, clarify that FDA and HHS maintain their authorities to regulate cannabis products and stipulate that federal agencies can continue to include cannabis in employee drug testing. A conforming amendment would clarify that the U.S. Department of Transportation could continue to require drug testing for workers in safety sensitive positions.
The revised version also stipulates that funding can be made available to "connect patients with substance use disorder services" and apply to "individuals who have been arrested for or convicted of the sale, possession, use, manufacture, or cultivation of a controlled substance other than cannabis (except for a conviction involving distribution to a minor)."
The proposal also deletes from the definition of substance misuse treatment language stating that it would be an "evidence-based, professionally directed, deliberate, and planned regimen including evaluation, observation, medical monitoring, harm reduction, and rehabilitative services and interventions such as pharmacotherapy, mental health services, and individual and group counseling, on an inpatient or outpatient basis, to help patients with substance use disorder reach remission and maintain recovery."
There are also a number of technical and conforming changes in the proposal, as well as the removal of the word "most" from "individuals most adversely impacted by the War on Drugs" when it comes to determining eligibility for the new programs and services created by the legislation.
In a new report on the bill that was submitted by the Democratic majority in Judiciary, members said cannabis enforcement "has been a key driver of mass criminalization in the United States" and the "drug war has produced profoundly unequal outcomes across racial groups, manifested through significant racial disparities throughout the criminal justice system."
"The higher arrest and incarceration rates for communities of color do not reflect a greater prevalence of drug use, but rather the focus on law enforcement on urban areas, lower income communities, and communities of color," they wrote.
Further, the "collateral consequences of even an arrest for marijuana possession can be devastating, especially if a felony conviction results."
"Those arrested can be saddled with a criminal conviction that can make it difficult or impossible to vote, obtain educational loans, get a job, maintain a professional license, secure housing, secure government assistance, or even adopt a child," the report states. "These exclusions create an often-permanent second-class status for millions of Americans. Like drug war enforcement itself, these consequences fall disproportionately on people of color. For non-citizens, a conviction can trigger deportation, sometimes with almost no possibility of discretionary relief."
Rep. Jim Jordan (R-OH), GOP ranking member on the panel, wrote the minority opinion in the report.
He argued that the MORE Act "disregards established science" and "would open the floodgates to marijuana cultivation, distribution, and sale within the United States—allowing bad actors and transnational criminal organizations to further exploit America's addiction crisis."
The congressman complained that the legislation—which he called "an extreme and unwise measure"—wouldn't impose limits on THC concentration or ban flavored cannabis products, and he said it "fails to funnel any tax revenue towards a public awareness campaign to discourage teen use of marijuana, modeled on successful anti-tobacco campaigns."
He also claimed it "does nothing to help the Federal government and scientific community to understand the effects of marijuana usage."
Vice President-elect Kamala Harris (D-CA) is the lead sponsor of the Senate companion version of the MORE Act.
One provision of the bill requires that any uses of the words "marijuana" or "marihuana" in U.S. Code or regulations be replaced with the term "cannabis"—despite the fact that the legislation has "marijuana" in its own title.
The Congressional Research Service released an analysis of the MORE Act last week, finding that the bill's passage could "reverse" the current cannabis policy gap that exists between states and the federal government.
That's because the bill does not require states to stop criminalizing cannabis, and so jurisdictions with prohibition still on the books could continue to punish people over marijuana even as such activity is legalized at the federal level.
Even if the legislation does pass in the Democratic-controlled chamber, as it's expected to with some bipartisan support, it remains unlikely that the Senate will follow suit. Majority Leader Mitch McConnell (R-KY) is a champion of the hemp industry but staunchly opposes further marijuana reform.
That said, a symbolic vote for legalization could send a strong signal to the incoming Biden administration.
Given Biden's former approach to championing punitive anti-drug legislation as a senator and his ongoing obstinance on marijuana legalization at a time when polls show that a clear majority of Americans favor the policy change, there remains some skepticism about his willingness to make good on his campaign promises to achieve more modest reforms he has endorsed, such as decriminalizing possession and expunging records.
A transition document the incoming Biden-Harris administration released this month left out mention of those cannabis pledges.
That said, the president-elect has conceded that his work on punitive anti-drug legislation during his time in Congress was a "mistake."
For his part, Rep. Earl Blumenauer (D-OR) told Marijuana Moment in August that "the Biden administration and a Biden Department of Justice would be a constructive player" in advancing legalization.
These States Could Have Marijuana Legalization On Their 2022 Ballots
USDA Expands Hemp Crop Insurance Program For Farmers In More States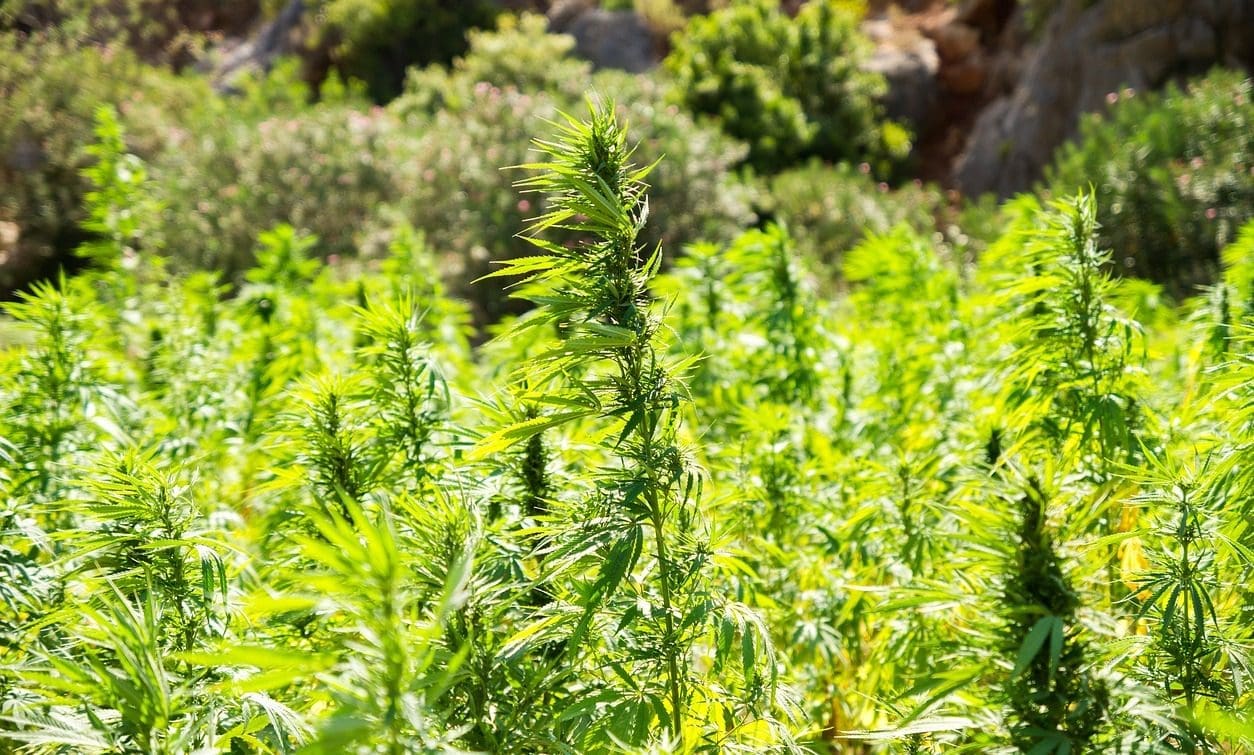 The U.S. Department of Agriculture announced on Monday that it is expanding and improving a crop insurance program for hemp farmers.
The Multi-Peril Crop Insurance is one of several coverage programs for which hemp qualifies. Under the new expansion, farmers in certain counties of the additional states of Arizona, Arkansas, Nevada and Texas will be eligible, as will those in new counties of states already included in the program, such as Colorado, Kentucky, Michigan, Montana, New Mexico, Tennessee and Virginia.
Broker contracts for hemp grain will also be allowed for the first time, and reporting and billing dates will be adjusted to match those for similar crops.
.@USDA today announced it is expanding the pilot Multi-Peril Crop Insurance plan for #hemp. The expansion, as well as other improvements to the plan, will begin in the 2021 crop year. https://t.co/gwlOFJolUh #cropinsurance pic.twitter.com/FkR09NBmjP

— Risk Management Agency (@usdaRMA) November 30, 2020
"We are pleased to expand the hemp program and make other improvements for hemp producers," USDA Risk Management Agency Administrator Martin Barbre said in a press release. "Hemp offers exciting economic opportunities for our nation's farmers, and we are listening and responding to their risk management needs."
Crop insurance policies are one of many areas USDA has acted in following hemp's legalization through the 2018 Farm Bill.
The department has approved nearly 70 state and tribal regulatory hemp proposals and recently awarded an advocacy group $200,000 to support America's international hemp trade.
Last month USDA closed an extended public comment period on its proposed hemp regulations after temporarily reopening the feedback period due to strong pushback from stakeholders, many of whom said the policies were too restrictive. An initial comment round saw more than 4,600 submissions.
Due to the concerns, Congress approved a continuing resolution that extends a current hemp pilot program established in 2014 through September 2021. That program, which many in the industry feel is more flexible than USDA's proposed rules, was initially set to expire in October.
The department announced last month that it is planning to distribute a national survey to gain insights from thousands of hemp businesses that could inform its approach to regulating the industry.
Also last month, USDA issued and then rescinded guidance on providing federal loans for hemp processors.
Several members of Congress sent a letter to USDA and other federal agencies this month, telling them to better coordinate their hemp policies.
Amid the coronavirus pandemic, hemp industry associations pushed for farmers to be able to access to certain COVID-19 relief loans—a request that Congress granted in the most recent round of coronavirus legislation.
While USDA previously said that hemp farmers are specifically ineligible for its Coronavirus Food Assistance Program, that decision was reversed. While the department initially said it would not even reevaluate the crop's eligibility based on new evidence, it removed that language shortly after Marijuana Moment reported on the exclusion.
These States Could Have Marijuana Legalization On Their 2022 Ballots
Photo courtesy of Pixabay.