Top Senate Democrat Chuck Schumer Calls For Extended Hemp Regulations Comment Period
Senate Minority Leader Chuck Schumer (D-NY) wants the U.S. Department of Agriculture (USDA) to extend the public comment period for its proposed hemp regulations, citing concerns about certain prohibitive rules.
During a Wednesday trip to Miller Organics, a hemp farm in New York, Schumer discussed the industry's economic potential since the crop and its derivatives were federally legalized under the 2018 Farm Bill. USDA released draft regulations for hemp last month, but while stakeholders consider that a step in the right direction, many have said the proposals are too restrictive.
"There are all kinds of issues, and some people believe the [THC] level they set is way too low, because it's way below the harmful level," Schumer said, according to The Daily News. "You put all that together and they need to look at these rules and re-examine them."
"This has tremendous, tremendous potential, and all the excitement about growing and processing hemp, and creating lots of jobs, could go away if these rules are done in too narrow and restrictive a way," he said.
Schumer touched on issues that numerous stakeholders have already raised in the comment period, which is currently scheduled to end on December 31.
"Until recently, growing hemp was illegal and the outdated Washington criminal code puts industrial hemp as dangerous as crack cocaine or heroin because they mixed it up with marijuana."
Hemp businesses have argued that while hemp is federally defined as cannabis containing no more than 0.3 percent THC on a dry weight basis, the margin of error should be increased. They also want alternative testing methods that only assess delta-9 THC levels rather than the full spectrum of THC to be available, and argue that Drug Enforcement Administration (DEA)-registered laboratories shouldn't be the only facilities approved to test hemp.
Sen. Ron Wyden (D-OR) and Jeff Merkley (D-OR) sent a letter to the head of USDA last week that similarly drew from stakeholder feedback and listed five recommended changes to the proposed regulations.
Schumer said at the hemp farm that New York hemp businesses are especially well positioned to take advantage of hemp's legal status, stating that "our soil, our weather, our conditions are very good for industrial hemp, so we could become one of the centers of growing."
"Hemp is a great alternative," he said. "This area is one of the greatest fruit and vegetable-growing areas in the country and people who grow different specialty crops could also grow hemp."
He made similar comments at the beginning of the year, while welcoming the cannabis company Canopy Growth to his state as it prepared to make a multimillion dollar investment in a hemp cultivation facility.
Schumer has also paid close attention to the CBD industry, urging the Food and Drug Administration (FDA) last month to speed up its rulemaking process for the cannabis compound. But while USDA unveiled their regulations about 10 months after hemp was legalized, FDA officials have said it could take years to develop rules without separate congressional action.
DEA Finalizes Plan To Grow 3.2 Million Grams Of Marijuana In 2020
Photo courtesy of Senate Democrats.
New Hampshire Lawmakers Approve Marijuana Legalization Bill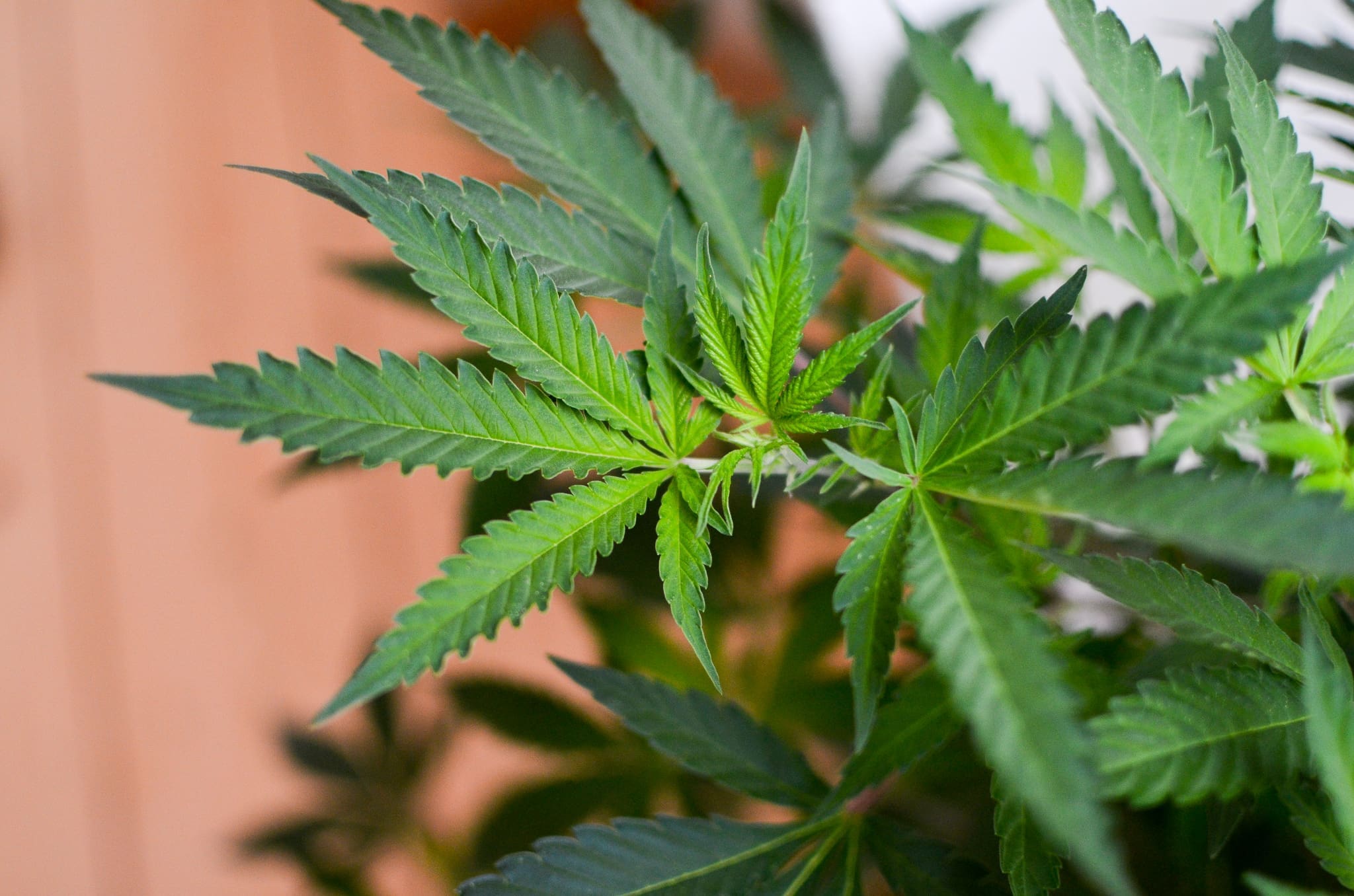 A New Hampshire House committee approved a bill on Tuesday that would legalize marijuana for adult use in the state.
While the legislation doesn't provide for retail sales, it would allow individuals 21 and older to possess and gift up to three-fourths an ounce of cannabis and grow up to six plants. The model would be similar to neighboring Vermont's non-commercial cannabis system.
The Criminal Justice and Public Safety Committee advanced the bill in a 13-7 vote.
"I think that the legalization of cannabis is more popular than the legislature itself or the governor or any other political entity in the state of New Hampshire," Chairman Renny Cushing (D) said prior to the vote. "This is something that the people of the state of New Hampshire want. They don't want to be treated like they're criminals if they have a plant."
Watch New Hampshire lawmakers discuss the marijuana legalization bill below:
This vote comes a week after the panel held a hearing on the proposal, with advocates and stakeholders testifying in favor of the reform move.
"Like most Granite Staters, this committee understands that it's time for New Hampshire to stop prohibiting cannabis," Matt Simon, New England political director for the Marijuana Policy Project, said in a press release. "Adults in the 'Live Free or Die' state should not be punished for their choice to use a substance that is objectively less harmful than alcohol."
"Now that New Hampshire is literally surrounded by jurisdictions where cannabis is legal for adults, our current policies can no longer be justified in any way," he said. "It's time for the House, Senate and Gov. Chris Sununu to work together and move cannabis policies into the 21st century."
A floor vote by the full House of Representatives is expected on February 6.
Tax-and-regulate marijuana legislation has advanced in the legislature in prior sessions, but it never arrived on the governor's desk.
Even if it did make it that far, however, it's unclear if Sununu, a Republican, would sign it. He's voiced opposition to commercial legalization, and he vetoed a bill last year that would've allowed medical cannabis patients to cultivate their own marijuana, raising questions about whether he'd be willing to support this latest measure extending that right to all adults over 21.
In any case, the New Hampshire development comes amid a flurry of legislative activity around cannabis in the Northeast.
New York Gov. Andrew Cuomo (D) included legalization in his budget last week, as did Rhode Island's governor, who pitched a state-run cannabis model in her plan. In New Jersey, the legislature approved a referendum to put the question of recreational legalization before voters during the November election. Top lawmakers in Connecticut are also confident  that marijuana reform will advance this year. In Vermont, advocates are hopeful that lawmakers will add a legal sales component to the state's current noncommercial cannabis law.
Vermont Governor 'At The Table' On Marijuana Legalization Talks, Top Lawmaker Says
Photo courtesy of Philip Steffan.
AOC Says Colorado Is Doing A 'Great Job' With Marijuana Legalization
Rep. Alexandria Ocasio-Cortez (D-NY) says Colorado is an example of a state that's effectively taxing and regulating marijuana.
At a town hall event in Iowa on Saturday, the congresswoman, who serves as a surrogate for Sen. Bernie Sanders's (I-VT) presidential campaign, was asked if revenue from legal sales of cannabis and other drugs would be used to fund the senator's Medicare for All proposal.
While she said the economic benefits of legalization are secondary concerns, she acknowledged that "Colorado is doing a great job of taxing it to fund schools."
That said, funding large programs such as universal health care would require a diverse financing strategy, Ocasio-Cortez said.
"In terms of financing, I think the financing for our health care program would potentially come from different sources," she said. "Senator Sanders has outlined how he would pay for Medicare for All."
"I would just say the financing is a different question," she said. "But when it comes to decriminalization and legalization, I know that the senator believes in the legalization of marijuana and, frankly, having that part of a decarceral approach" to the criminal justice system.
Listen to the conversation below, starting around 1:45:
"We need to not only have a conversation about decriminalization and a conversation about legalization, but we need to have a conversation about the harm done during the war on drugs," she said in comments that were first flagged by The Washington Post's Dave Weigel.
First actual Q for AOC as a Sanders surrogate: Would she legalize drugs to pay for M4A?

"The funding is going to come from a lot of sources," she says, clarifying that Sanders supports legalizing only marijuana and is focused on ending war on drugs.

— Dave Weigel (@daveweigel) January 25, 2020
"It exacerbated the racial wealth gap in America as well," she said. "But not only that, it tore apart communities, it tore apart families and it was an explicit targeting of black and brown communities that dates back to the Nixon administration."
"On one hand it's an economic issue, but much deeper, it's a justice issue. This is an issue of justice, this is an issue of mass incarceration. The United States has historically incarcerated more people per capita than any other country in the world. We need to live up to our values about what 'Land of the Free' means and transitioning to that means dismantling the system of mass incarceration. That's an incredibly important part of this agenda."
While Sanders has been a long-standing champion of cannabis reform, his views on broader drug policy proposals diverge from those of his surrogate, who believes that possession of all currently illicit drugs should be decriminalized and federal laws around psychedelics should be loosened to promote research.
Despite being widely regarded as the most progressive candidates in the race, both Sanders and Sen. Elizabeth Warren (D-MA) have so far declined to back comprehensive decriminalization for simple drug possession, a policy changed favored by former South Bend, Indiana Mayor Pete Buttigieg.
Rep. Tulsi Gabbard (D-HI), another 2020 contender, recently said that she's in favor of legalizing and regulating controlled substances.
Entrepreneurs Andrew Yang and Tom Steyer, also candidates for the Democratic presidential nomination, back decriminalizing opioids.
Andrew Yang Wants To Legalize Psychedelic Mushrooms For Military Veterans
Photo courtesy of C-SPAN.
USDA Approves Hemp Plans For Texas, Nebraska And Delaware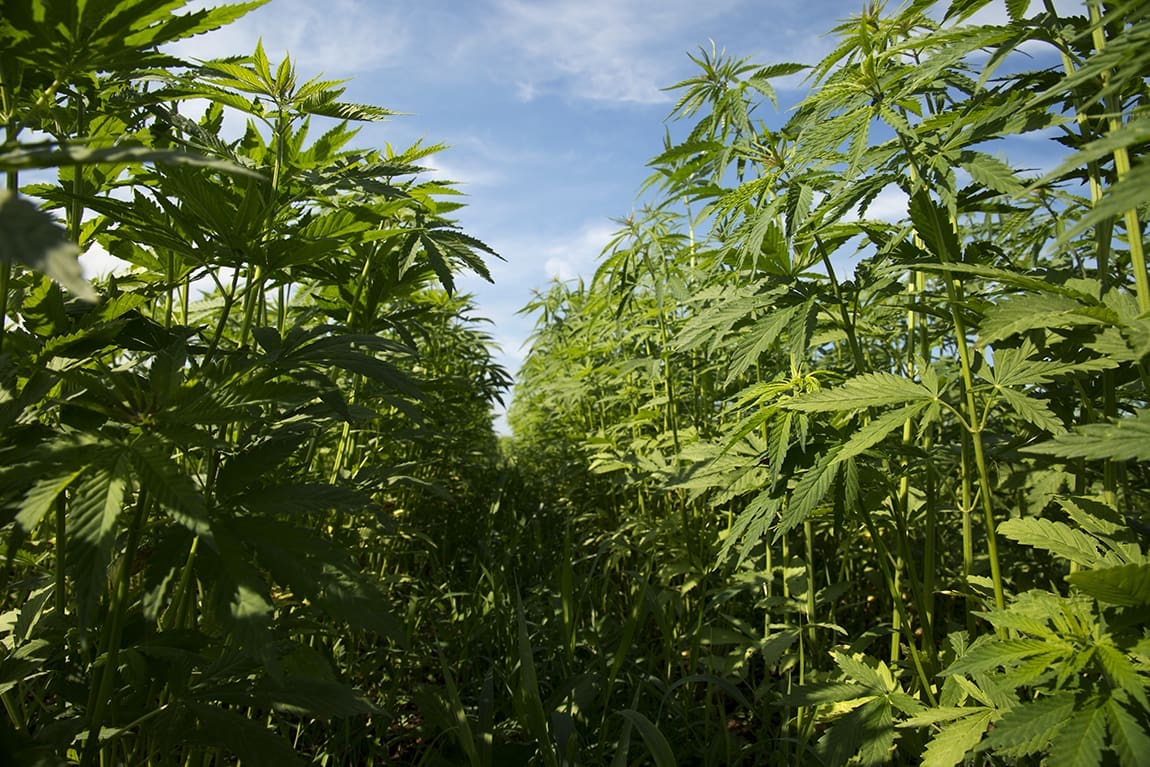 The U.S. Department of Agriculture (USDA) announced on Monday that it has approved hemp regulatory plans for three more states and four additional Indian tribes.
This is the latest in a series of approvals that USDA has doled out since the crop and its derivatives were federally legalized under the 2018 Farm Bill. Texas, Nebraska and Delaware—in addition to the Colorado River Indian Tribes, the Fort Belknap Indian Community, the Iowa Tribe of Kansas and Nebraska and the Yurok Tribe—each had their regulatory plans cleared.
"USDA continues to receive and review hemp production plans from states and Indian tribes on an ongoing basis," the department said in a notice. "Plans previously approved include those for the states of Louisiana, New Jersey, and Ohio, and the Flandreau Santee Sioux, Santa Rosa Cahuilla, and La Jolla Band of Luiseno Indian Tribes."
While hemp is no longer a federally controlled substance, farmers interested in cultivating and selling the crop must live in a jurisdiction where USDA has approved a proposed regulatory scheme. The process was outlined in an interim final rule USDA published late last year. If a state or tribe does not have, or plan to propose, regulations for hemp, cultivators can apply for a USDA license instead.
"This is a victory for Texas farmers," Texas Agriculture Commissioner Sid Miller said in a statement. "We are one step closer to giving our ag producers access to this exciting new crop opportunity."
"We've got to get our rules approved and get our licensing program up and running, but the dominoes are dropping pretty quick," he said. "We're almost there."
Heather Fazio, director of Texans for Responsible Marijuana Policy, told Marijuana Moment that "Texas has the potential to be the largest supplier of hemp in the U.S., providing farmers with an unprecedented opportunity."
"With approval from the USDA and the Texas Department of Agriculture already moving forward with establishing licensing standards, it's refreshing to see our government paving the way for legal cannabis cultivation in Texas," Fazio said.
While lawmakers and industry stakeholders have widely celebrated USDA's commitment to implementing hemp legalization, it has also received a significant amount of pushback over proposed rules such as THC limits and laboratory testing requirements. A public comment period for the department's interim rule ends on Wednesday.
USDA maintains a website that tracks the status of state and tribal hemp plans.
Monday's announcement sends another signal to the hemp industry that the federal government is committed to supporting the market and ensuring that farmers have the resources they need to see their businesses thrive since the crop was legalized.
That said, one of the most lucrative market opportunities that hemp farmers are hoping to take advantage of is the widespread interest in hemp-derived CBD products. The Food and Drug Administration (FDA) has jurisdiction over rules for marketing CBD, and the agency has made clear that the process may take several years without congressional action.
Earlier this month, a bipartisan coalition of lawmakers set out to do just that, filing a bill that would require FDA to allow CBD products to be sold as dietary supplements.
U.S. Military Reiterates That CBD Is Off Limits To Service Members
Photo courtesy of Brendan Cleak.