Federal Agency Adopts Policy Letting People With Drug Convictions Work At Credit Unions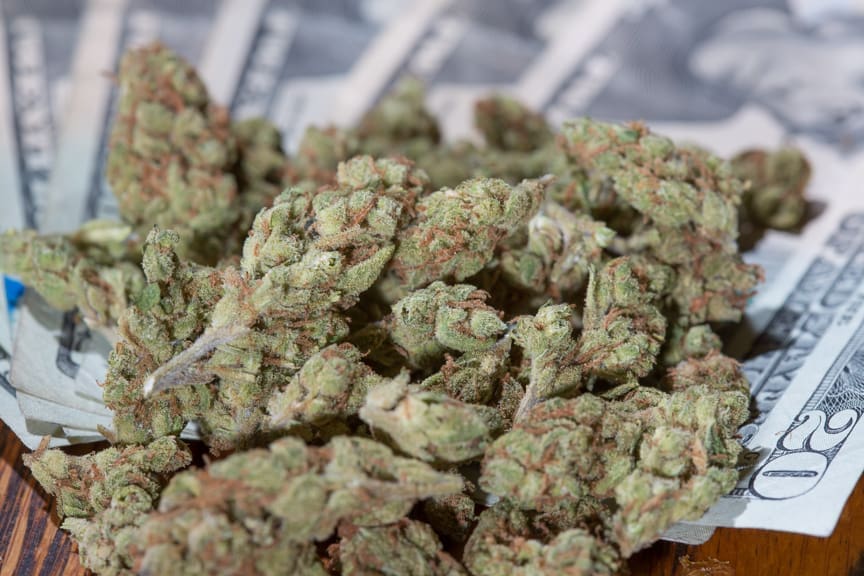 A federal agency has determined that people with convictions for simple drug possession should not be barred from working at credit unions, as long as they meet certain criteria.
The National Credit Union Administration (NCUA) Board initially announced proposed changes to its employment guidance in July, where the recommendation to carve out exceptions for low-level drug offenses first appeared. In a final interpretive ruling published in the Federal Register on Monday, which also examined comments submitted by the public, NCUA said the changes will be formally enacted.
"While not discounting the public health implications of illegal drug use and possession, the Board continues to believe covered persons with single convictions or program entries for simple drug possession pose minimal risk to insured credit unions," the notice states, adding that drug prosecutions are carried out in a racially disproportionate manner and that people who are convicted experience several collateral consequences.
"There are already a host of significant extrajudicial consequences for individuals with nonviolent drug possession convictions, including not only employment bans but the loss of federal financial aid, eviction from public housing, disqualification from occupational licenses, loss of voting rights, and denial of public assistance," NCUA wrote. "Moreover, research shows that drug convictions disproportionately burden people of color."
"In addition, the Board recognizes that some uncertainty and confusion exists with respect to marijuana-related offenses, with marijuana now legal in many states but still illegal at the federal level," the document continues.
Accordingly, NCUA said that under certain circumstances, drug offenses are considered de minimus, meaning the people with a conviction wouldn't be required to submit a special application to the Board in order to work at credit unions.
In order to qualify as de minimus, the person couldn't have any other convictions that warrant a ban, the simple possession conviction must be a misdemeanor that did not involve trafficking or manufacturing of a controlled substance and at least five years must have passed since the conviction.
Most people who commented on the proposed change "supported the exception and agreed that individuals with convictions or program entries for single convictions for simple drug possession pose minimal risk to insured credit unions," NCUA said, adding that many commenters agreed that uncertainty surrounding conflicting state and federal cannabis laws means "the exception is appropriate."
"A number of commenters also shared the Board's observation that drug convictions disproportionately burden people of color and impose significant extrajudicial consequences on convicted individuals," NCUA wrote.
The agency also highlighted one comment that urged NCUA to broaden the exception to apply to drug convictions beyond simple possession, "arguing that drug offenses are not criminal offenses involving dishonesty or breach of trust." Another commenter said applicants shouldn't have to request the Board's consent for possession convictions that resulted in charges higher than a misdemeanor or for those involving sale or distribution.
"After careful review of the comments, the Board maintains that an application should be required for most drug offenses so it can determine the nature of the offense and elements of the crime," NCUA said. "Thus, it will continue the current requirement that an application be filed for drug offenses that do not qualify as de minimis."
"Moreover, while the Board recognizes the de minimis treatment for single convictions or program entries for simple misdemeanor drug possession is relatively narrowly tailored, it once again emphasizes that, as with any offense that does not fit a de minimis category, an application can still be filed for any drug crime that does not qualify for de minimis treatment," the notice continued.
Other convictions that won't require applications under the new changes, which will take effect on January 2, 2020, include those for small dollar simple theft, false identification and isolated minor offenses committed by covered persons as young adults.
The development comes two months after the House overwhelmingly approved a bill that would protect banks and credit unions that service the cannabis industry from being penalized by federal regulators. NCUA's chairman said in August, prior to the vote, that credit unions wouldn't be punished for working with marijuana businesses that comply with state laws. The agency also clarified in written guidance that month that the financial institutions can accept hemp clients since the crop was federally legalized.
Senators Push USDA To Adopt Five Changes To Proposed Hemp Regulations