GOP Congressman Pushes For New Guidance On Hemp And CBD Businesses' Credit Access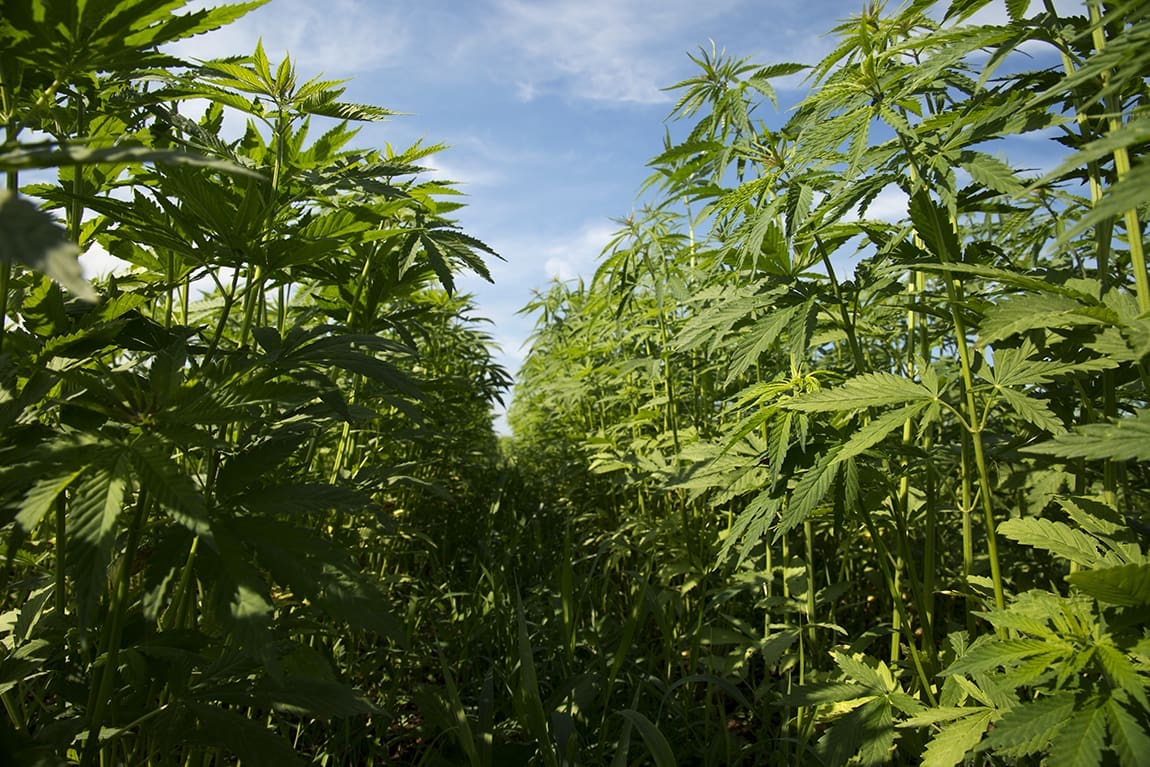 Hemp might have been federally legalized, but businesses that market the crop and its derivatives are still struggling to maintain access to credit at financial institutions, Rep. Andy Barr (R-KY) said on Thursday.
At a House Financial Services Committee hearing, Barr told the country's top financial regulators that credit card providers have "stopped offering payment services to businesses designated as CBD and hemp-derived product merchants."
I will continue to work with @senatemajldr and @KYAgCommish Ryan Quarles to push regulators to provide the banks with the clarity they need to continue to offer their services to the legal hemp businesses in Kentucky.

— Rep. Andy Barr (@RepAndyBarr) May 16, 2019
There has been particular outcry from hemp businesses this week after the US Bank subsidiary Elavon moved to shut down accounts for CBD companies. The payment processor had given the businesses a 45-day grace period to find new lines of credit, to expire at midnight on Wednesday; it has since extended the deadline to the end of this month.
"I've had constituent businesses tell me that their access to financial products, specifically card services, have actually deteriorated since we descheduled industrial hemp in the Farm Bill," he said. "This obviously conflicts with congressional intent."
Jelena McWilliams, chair of the Federal Deposit Insurance Corporation (FDIC), told the congressman that there's "a lot of uncertainty in this space," but added that financial examiners are going through "extensive examiner training to make sure that they're appropriately regulating these banks and making sure that our examiners are not putting undue pressure and understand what's legal where."
In general, FDIC encourages regulators to look to Financial Crimes Enforcement Network (FinCEN) guidance when it comes to marijuana or hemp businesses, and McWilliams said financial institutions should file suspicious activity reports when they're uncertain about the legitimacy of a particular business or transaction.
"But in reality, they should be also making sure that legitimate businesses, local businesses, have access to credit," she added.
Barr told the panel that it would be useful to have further guidance, such as having the heads of federal financial regulatory bodies sign on to a letter stating that hemp and its derivatives are distinct from marijuana and that businesses marketing them should therefore be treated as legitimate and eligible for credit services.
Senate Majority Leader Mitch McConnell (R-KY) and Sen. Ron Wyden (D-OR) made a similar request in a letter last month, imploring the regulators to issue guidance on hemp to "ease any concerns financial institutions may have with providing services to legal hemp businesses."
Mitch McConnell Pushes For Hemp Crop Insurance Provision In Disaster Relief Funding Bill
Photo courtesy of Brendan Cleak.