Biden Budget Keeps Medical Marijuana Protections But Would Block D.C. From Legalizing Recreational Sales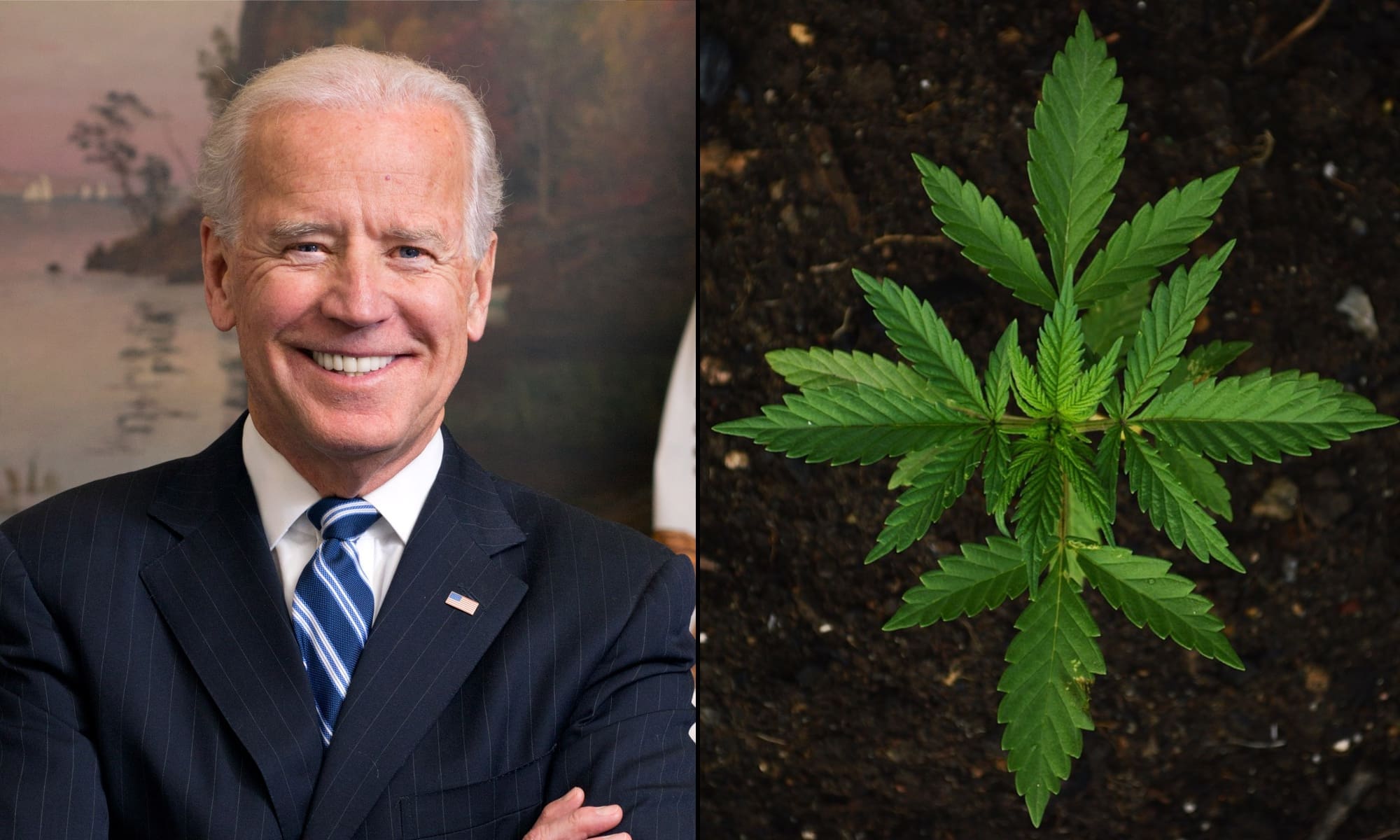 President Joe Biden wants to maintain a long-standing policy that's protected state medical marijuana laws from Justice Department interference as part of his fiscal year 2022 budget proposal—a notable administration decision given that previous presidents from both parties have called for its elimination in their annual plans.
But Biden wants to continue to block Washington, D.C. from using its own tax dollars to legalize adult-use marijuana sales, declining to recommend that current language barring such activity be eliminated.
The budget approach is raising questions about whether the president is drawing a line in the sand by supporting medical cannabis states but denying D.C. the right to implement sales as the mayor and local legislators want. If so, it would reflect his overall marijuana policy position: yes to medical cannabis, no to recreational marijuana.
The medical cannabis rider, which has been renewed in appropriations legislation every year since 2014, stipulates the the Justice Department can't use its funds to prevent states or territories "from implementing their own laws that authorize the use, distribution, possession, or cultivation of medical marijuana."
Past administrations—both Democratic and Republican—have proposed scrapping that language. President Donald Trump and President Barack Obama each called for ending the policy as part of their budget proposals. But Congress has consistently upheld it regardless.
During the 2019 appropriations season, the House approved an even more expansive amendment that would have provided protections for all state and territory marijuana programs, rather than just medical cannabis systems. But the Senate did not follow suit and the provision was not included in final spending bill sent to Trump's desk.
When Trump signed that large-scale spending legislation in 2019, he attached a statement that said he is empowered to ignore the congressionally approved medical cannabis rider, stating that the administration "will treat this provision consistent with the President's constitutional responsibility to faithfully execute the laws of the United States."
Advocates were optimistic that Biden would propose removing the other long-standing rider, which has blocked D.C. from using local tax dollars to legalize marijuana sales—but that did not pan out. And that's in spite of the fact that he did push to remove separate, D.C.-specific language blocking the city from using its funds to provide abortion services.
"It's seriously concerning that the will of District of Columbia residents who voted to legalize cannabis years ago continues to be ignored, despite immense support in the city," Queen Adesuyi, policy manager for the Drug Policy Alliance's (DPA) Office of National Affairs, told Marijuana Moment, adding that local officials should be allowed to "deliver on the promises of equity and justice for those disproportionately impacted by racially-biased enforcement of cannabis laws in the District."
The inconsistency with which Biden's budget approaches D.C. is all the more interesting given that while the president has said repeatedly that states should be empowered to make their own decisions regarding adult-use legalization—and he also supports statehood status for the District—he wants to prevent it from having that same right.
"The president's budget is simultaneously positive and concerning. On one hand, unlike his predecessors from both parties, he is the first sitting president to call for continued protections for medical cannabis programs," NORML Political Director Justin Strekal told Marijuana Moment. "But on the other hand, unlike President Obama, this budget denies the right of self-determination to D.C. citizens when it comes to the overwhelming desire of the public and local government to regulate cannabis for adults."
Mayor Muriel Bowser (D) said in April that local officials are prepared to move forward with implementing a legal system of recreational cannabis sales in the nation's capital just as soon as they can get over the final "hurdle" of congressional interference.
The ongoing blockade is the result of an amendment that was first added by Rep. Andy Harris (R-MD) when Republicans controlled the House and has since been continued in annual appropriations legislation.
"It is incompatible to support D.C. statehood and simultaneously support the reauthorization of the Harris Amendment," Mike Liszewski, principal with the Enact Group and a policy advisor to Students for Sensible Drug Policy, told Marijuana Moment. "President Biden's decision to reinclude this provision in his budget is a slap in the face of every District resident. D.C. voters should not have to beg the federal government to allow us to set up our own marijuana regulatory system."
The Biden administration is being closely watched by advocates when it comes to any marijuana policy development—especially since the president has maintained an opposition to adult-use legalization even as multiple bills to end federal prohibition are being drafted and introduced.
Perhaps unsurprisingly, Biden did not propose gutting the Office of National Drug Control Policy (ONDCP) as Trump did. The former president called for a roughly 90 percent cut in the agency's budget in his proposals, but Congress did not follow suit. Biden, meanwhile, helped establish the drug czar's office during his time in the Senate.
BREAKING: The Biden-Harris FY22 Budget request calls for historic levels of funding to prevent and treat #addiction and #overdose. Full details: https://t.co/jCgN4ug0F8

— ONDCP (@ONDCP) May 28, 2021
Biden's budget also includes $17 million in funding to support industrial hemp production.
Bill To Federally Legalize Marijuana Reintroduced In Congress As Senate Prepares Separate Measure