Three-In-Five DC Voters Support Psychedelics Decriminalization Initiative, New Poll Finds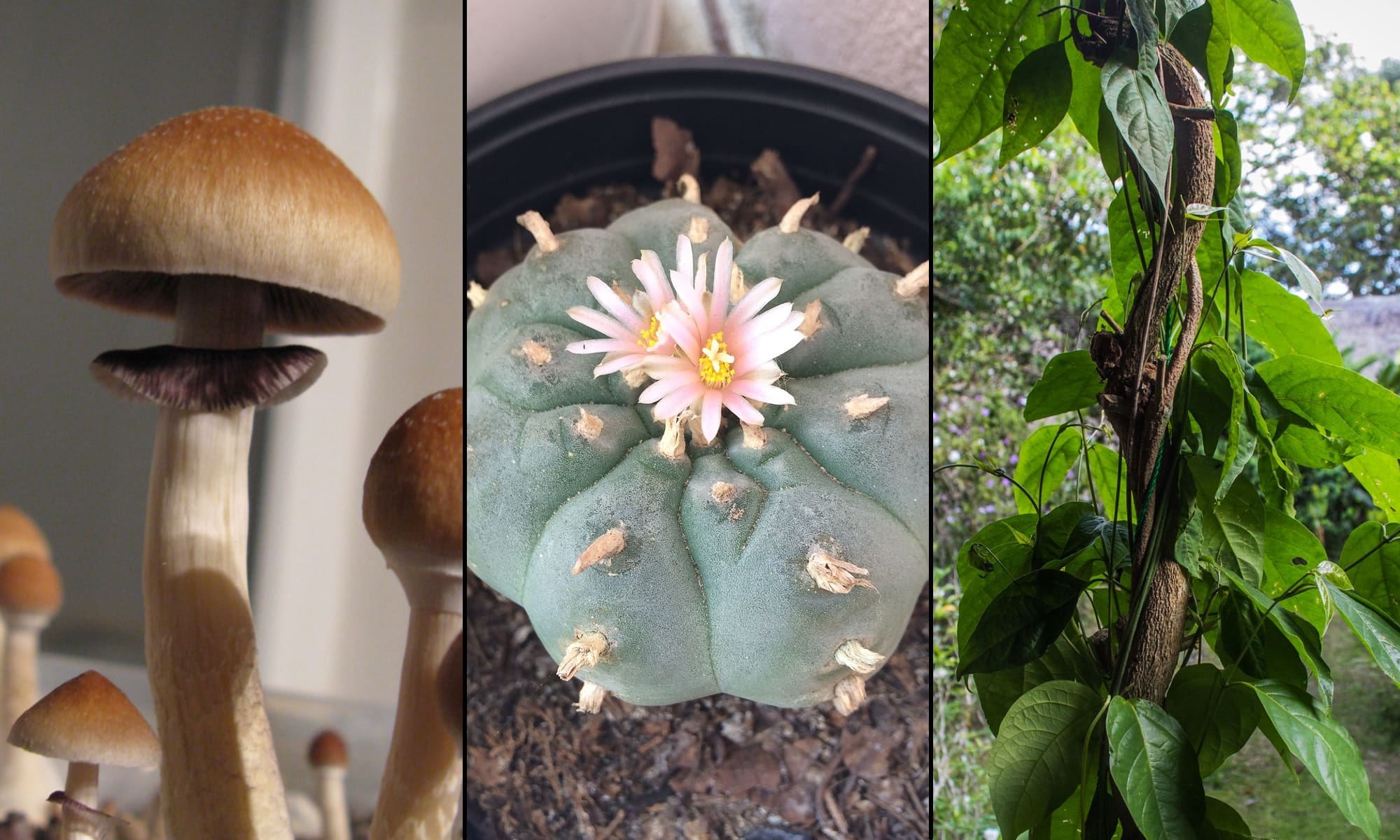 Three-in-five voters in Washington, D.C. are in favor of an initiative to decriminalize a wide range of psychedelics, a new survey shows.
Support for the measure increased significantly as more residents became informed about the proposal, rising nine percentage points since the last poll was conducted in April.
Sixty percent of survey respondents said they would vote in favor of Initiative 81, which would make entheogenic substances such as psilocybin mushrooms and ayahuasca among the lowest local law enforcement priorities in the nation's capital city. Only 24 percent said they would vote "no," with an additional 16 percent undecided.
"Today's polling shows unequivocal support for ensuring DC residents using plant and fungi medicines to overcome depression, anxiety, PTSD, and other conditions are not law enforcement targets," Melissa Lavasani, the chief petitioner of Initiative 81, said in a press release. "This polling also underpins what we learned talking to DC residents in all eight wards while collecting over 35,000 signatures to place Initiative 81 on the ballot."
"It is clear that DC residents are ready to reform outdated laws for entheogenic substances," she said. "Police priorities should reflect the growing body of research on the therapeutic benefits of entheogens rather than the failed war on drugs."
Over the last four months, awareness of the drug policy reform measure has tripled, according to FM3 Research, which conducted the poll of 620 likely D.C. voters from August 16-24.
And after residents were given more information about the proposal in the survey, support increased, with 64 percent of respondents saying they favor the initiative after hearing a "thorough, balanced exchange of pro and con arguments."
"Overall, the data show that the measure has gained impressive support in recent months, fueled by a broad grassroots organizing campaign and growing frustration with the increasingly unpopular War on Drugs that disproportionately targets Black DC residents," the firm said in their polling report.
"In sum, the survey results show a strong path to victory for Initiative 81 with continued investment in a strong campaign. District voters offer broad initial support for the measure—and growing numbers of voters have heard about the measure and its potential benefits for the district. After modeling a strong, positive campaign that depends on the negative impact the War on Drugs has had on Black District residents, more than three in five continue to say that they would vote 'yes'—underscoring the importance of broad communications with the electorate to firm up the broad initial support that voters offer."
D.C.'s Board of Elections officially announced that the psychedelics reform measure qualified for the November ballot last month.
Decriminalize Nature D.C. turned in their signatures in July following an intensive petitioning process that saw reform advocates from across the country fly in to the nation's capital to offer assistance. The campaign needed 24,835 valid signatures from registered voters to qualify the measure and they turned in about 35,000 raw submissions.
And while support appears strong among likely voters in the city, at the congressional level, the group has at least one opponent: Rep. Andy Harris (R-MD).
While not a voting resident of the District, he's made a habit of attempting to leverage Congress's control over D.C. funding to block drug policy reform. Typically that's been reserved to pushing an amendment to prevent the jurisdiction from legalizing marijuana sales, but in July, he filed a measure to undermine the psychedelics measure.
The congressman's proposal before the House Appropriations Committee would have made it so only psilocybin mushrooms would be low police priorities and only if a doctor recommended them for medical reasons. But he withdrew it rather than force a vote, and also passed up the opportunity to file the measure for consideration on the House floor.
The D.C. measure's qualification for the ballot is the latest development in an increasingly prominent psychedelics reform movement in the U.S. and beyond.
In May 2019, Denver became the first U.S. city to decriminalize psilocybin, with the approval of a local ballot measure. Soon after, officials in Oakland, California, decriminalized possession of all plant- and fungi-based psychedelics. The City Council in Santa Cruz, California, voted to make the enforcement of laws against psychedelics among the city's lowest enforcement priorities in January.
Last month, Canada's health minister granted exemptions allowing certain cancer patients to legally use psilocybin for end-of-life care.
The Canadian government will have to officially respond to a petition calling for the decriminalization of psychedelics after it recently garnered nearly 15,000 signatures—and there's legislation in the works that could make the reform happen.
Rep. Earl Blumenauer (D-OR) is formally throwing his support behind an Oregon initiative to legalize psilocybin mushrooms for therapeutic purposes and is helping to raise money for the campaign.
The Multidisciplinary Association for Psychedelic Studies announced last month that it raised $30 million in donations—including from several notable business leaders outside the drug policy realm—that will enable it to complete a study on using MDMA to treat post-traumatic stress disorder.
Meanwhile, Oregon voters will also see a separate measure on their November ballots to decriminalize drug possession and fund treatment services.
Read the poll on the DC psychedelics reform initiative below: 
DC Psychedelics Poll by Marijuana Moment
President Carter Talks About His Son Smoking Marijuana At The White House With Willie Nelson
Photo elements courtesy of carlosemmaskype and Apollo.
West Virginia House Candidates Pledge To Bring 'Nation's Strongest Cannabis Bill' If Elected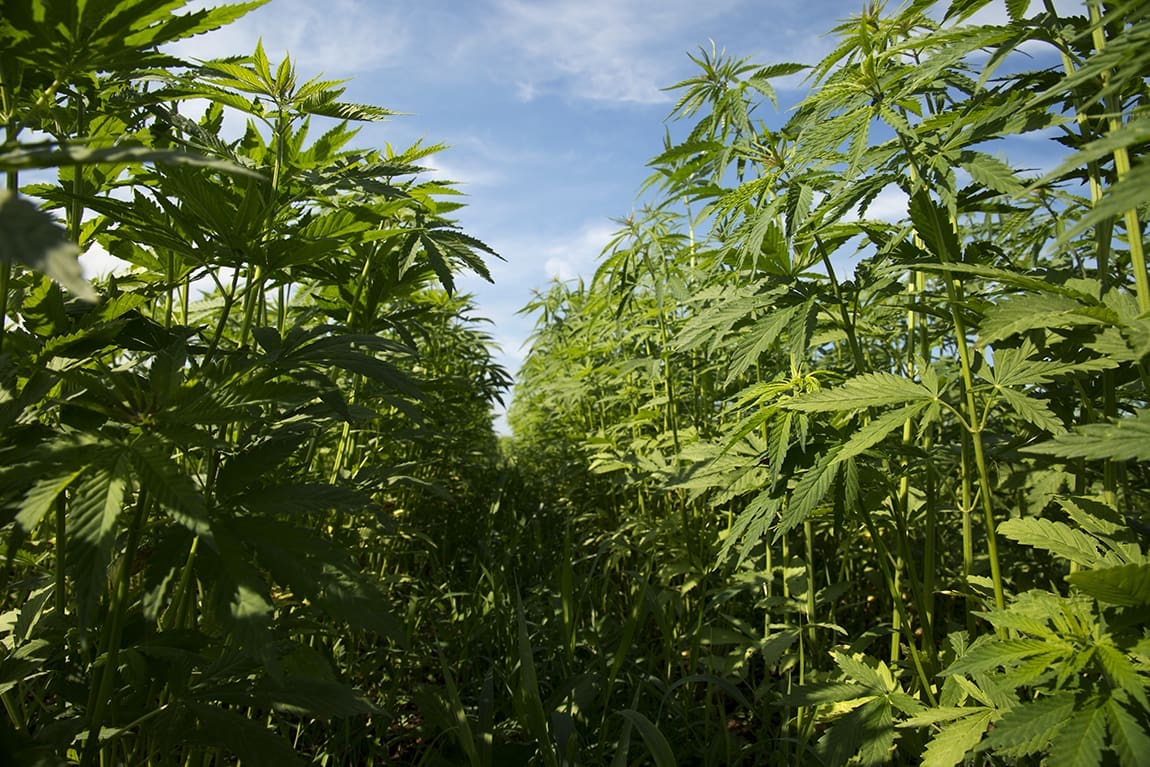 Standing before a field of thigh-high hemp plants last week, a pair of candidates running for seats in the West Virginia House of Delegates previewed a marijuana legalization bill they plan to introduce if elected in November.
Rusty Williams and Chris Yeager, Democrats running in West Virginia House Districts 35 and 14, respectively, announced the planned legislation, titled "The Normalization of Cannabis Act," in a video streamed Friday on Facebook from Yeager's hemp farm in Mason County.
"I think that this bill is a great draft," said Yeager, a U.S. Marine Corps veteran and owner of Appalachian Cannabis Co., which makes products from CBD derived from his farm's hemp. "It gives us a starting point."
The proposal is being supported by WV Can't Wait, a political advocacy group that asks candidates to sign a pledge to reject corporate campaign donations and sign on to an array of policy positions, including broadband internet for all, infrastructure investment, small-business support, a workers bill of rights and "full cannabis legalization."
Williams, who became involved in medical marijuana legalization efforts after being diagnosed with testicular cancer, according to his campaign website, helped successfully advocate for the state's medical cannabis bill, signed into law in 2017. He described his new proposal in Friday's video as "the first piece of comprehensive cannabis legislation that we intend to introduce should we both be fortunate enough to win in November."
A copy of the draft bill wasn't immediately provided by WV Can't Wait organizers, who instead pointed Marijuana Moment to a bulleted list of provisions, included in full at the end of this article.
"People hear the term 'comprehensive cannabis' and want to know what that means," Williams said on the live stream. "What that means is this bill will decriminalize the cultivation, production and personal use of cannabis for all West Virginia adults over 21."
Under the proposal, all adults 21 and over could grow up to 12 cannabis plants for personal use. While the bill would establish a "framework for taxation of commercial sales," the candidates stressed that big business isn't their goal. Instead, the proposal would allow so-called micro permits, which would license small, vertically integrated marijuana businesses.
"One of the major criticisms we've had with the Medical Cannabis Act is that the entire industry was going to be run by ten companies," Williams said. "When we end prohibition, we have got to make sure that we clear a path for small businesses and small farmers to get into the game and participate in this industry, and that's exactly what micro permitting will do."
Permits would be discounted 50 percent to applicants convicted of past nonviolent cannabis crimes, Williams said, "as a means of restorative justice. I can't stress it enough, here in West Virginia we have got a lot of wrongs to right when it comes to cannabis."
The prospective bill would also expunge the records of nonviolent cannabis convictions dating back to 1937, when prohibition first began, Williams said.
"Not only will we release people from jail who are wrongfully incarcerated for possessing or using a plant, but this bill also provides for transitional services for people released, so we can help them with schooling, education, housing, anything that we can help them with to get them back into society, which is where they should be in the first place," he said.
BREAKING: WV Candidates to Introduce Nation's Strongest Cannabis Bill at Mason County Hemp Farm

WHEN: 12:30-1:00pm on Friday, Sept 18th

WHERE: 25845 Kanawha Valley Road, Southside WV, 25187; the farm of Chris Yeagerhttps://t.co/rjTq5BXYnT #wvcantwait #legalizecannabis pic.twitter.com/qKkEL1Tg87

— WV Can't Wait (@WVCantWait) September 17, 2020
The bill would contain provisions to protect Second Amendment rights for cannabis consumers and guard against civil asset forfeiture, the campaigns said, though they didn't go into details on how those measures would avoid likely conflicts with federal law.
A number of other proposals are included in the candidates' plan. Among them are provisions that would remove cannabis from pre-employment drug screenings, raise the THC limit on industrial hemp to 3 percent—10 times the federal government's limit—and allow medical marijuana patients and caregivers to cultivate small amounts of cannabis at home.
"With the medical cannabis program, we have a foundation in place," Yeager said. "This allows us to build on that foundation and allows us to become in line with some of the country's most progressive, I think, cannabis legislation."
Yeager noted that West Virginia has "led the nation for the better part of a decade in prescription drug overdoses resulting in death," adding that he lost two family members to overdoses. "Patient access, getting folks access to a nonaddictive, nonlethal alternative—that's at the core of why I'm doing this," he said.
Also speaking at the event was Hilary Turner, a Democrat trying to unseat Republican U.S. Rep. Carol Miller (R-WV).
"I support full cannabis and hemp legalization across our nation and right here in West Virginia," Turner said, emphasizing the economic benefits of legalization. Not only could tax revenue help fund education and infrastructure, she said, but the plan's provisions to streamline state hemp regulations would also be a boon to small farmers.
"My family's had a farm in Greenbrier County for six generations, and we would love to be able to grow industrial hemp," Turner said, "but the current regulations are so burdensome that it makes it really hard for small family farms to just get started."
Turner ended her proposal with an appeal to personal freedom.
"At the end of the day, no one should be arrested or put in jail because they chose to use or grow a plant that grows naturally out of the ground," she said said. "I believe that that is oppressive and it goes against our American values of liberty."
Read the summary of the West Virginia cannabis bill provided by the campaigns below:
The Normalization of Cannabis Act
This bill decriminalizes the cultivation, production, and personal use of cannabis in West Virginia for adults over the age of 21.
• Removes cannabis from schedule 1
• Expunges the records of all non-violent cannabis offenses dating back to 1937
• Provides for transitional services for persons released from incarceration for non-violent cannabis offenses
• Allows adults to cultivate 12 cannabis plants for personal use
• Establishes framework for taxation of commercial sales
• Creates micro permits for vertically integrated small businesses
• Allows a 50% reduction in micro permitting fees for folks who've been convicted of non-violent cannabis offenses
• Amends industrial hemp act by removing unfriendly business restrictions
• Removes the provision requiring WV farmers to submit to criminal background checks before growing hemp
• Changes hemp 'licenses' to 'permits'
• Allows 36 plant cultivation of hemp for personal use or processing where no remuneration takes place
• Increases the allowable level of THC in industrial hemp to 3%
• Allows patients and caregivers to cultivate small amounts of medical cannabis
• Removes cannabis from pre-employment drug screenings
• Protects the 2nd amendment rights for WV cannabis consumers
• Addresses civil asset forfeiture
Joint Committee Of New Mexico Lawmakers Weighs Marijuana Legalization's Economic Potential
Photo courtesy of Brendan Cleak
New FDA Guidance Will Make It Easier To Approve CBD-Based Medicines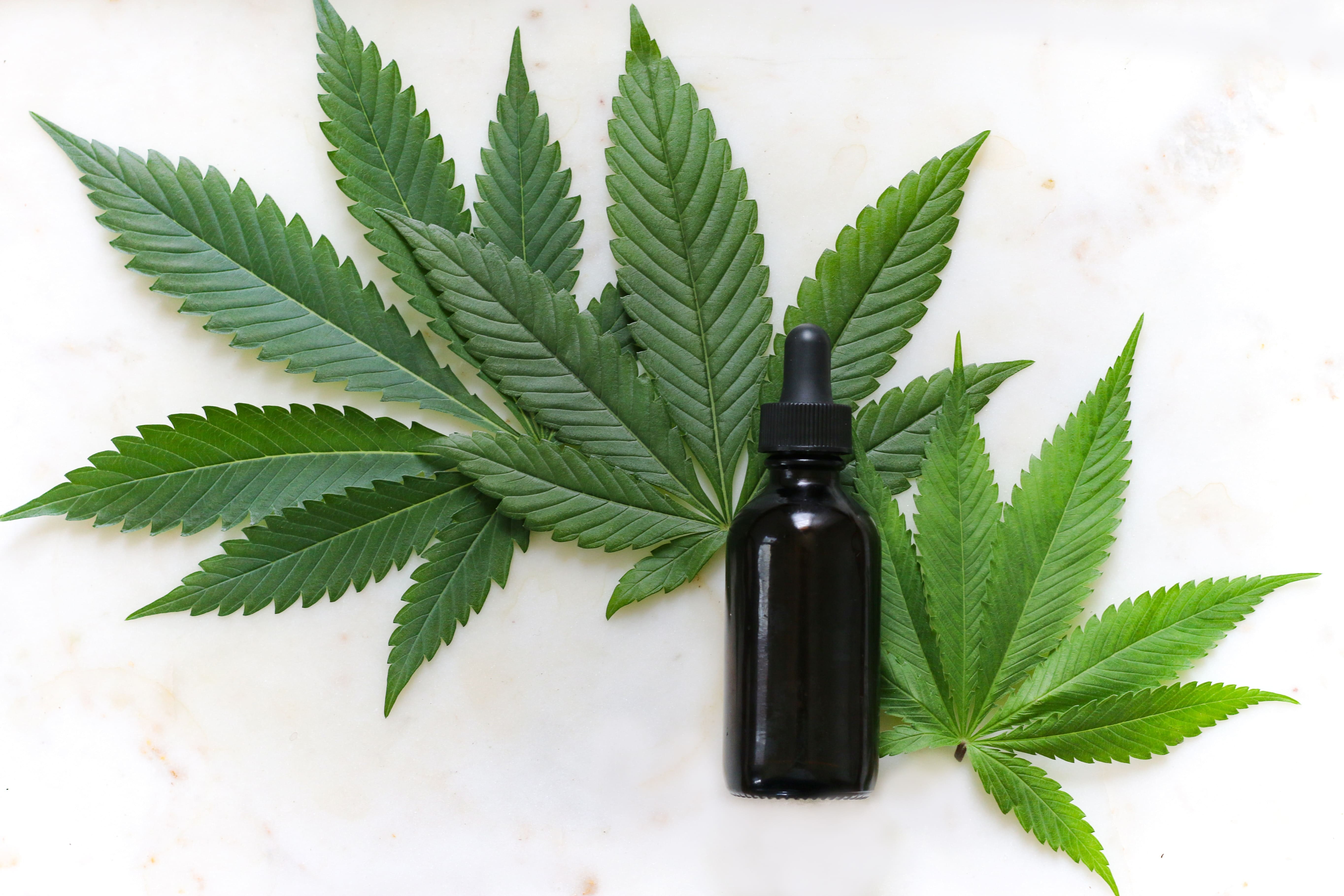 The Food and Drug Administration (FDA) is releasing new draft guidelines that are meant to streamline approvals for generic oral CBD medications.
In a notice published in the Federal Register on Wednesday, the agency said it is soliciting public feedback on its guidance to researchers who are interested in submitting abbreviated new drug applications (ANDAs) for CBD solutions.
To expedite the approval process, FDA said applicants can request a waiver of an in vivo bioequivalence study if they meet certain requirements. This guidance comes two years after the agency approved the brand-name CBD-based epilepsy medication Epidiolex from GW Pharmaceuticals.
Going forward, if a drug company wants to produce generic versions of that 100 mg/mL cannabidiol solution, they could follow specific rules to skip the in vivo bioequivalence study step if the draft guidance is finalized. The drug would have to be derived from Cannabis sativa L, contain no more than 0.1 percent THC and have "no inactive ingredient or other change in formulation from the [reference listed drug] that may significantly affect systemic availability."
Researchers must use "appropriate analytical methods" such as macroscopic or microscopic analysis or DNA bar-coding methods to determine that the solution is being made from cannabis sativa.
"Due to the many cultivars within this species, identification and authentication of plant species should be conducted at the cultivar(s) level if the potential cultivar(s) will be used as a natural source of the [botanical raw material]," FDA said.
Further, when collecting that raw cannabis, the agency said applicants must follow "established good agricultural and collection practices (GACP) procedures to minimize variations in BRM and eventually ensure the batch-to-batch consistency of the drug substance."
A public comment period on FDA's draft guidance will last until November 23. FDA also recently closed a comment period on separate draft guidance on developing cannabis-derived medications. However, three other federal agencies are currently accepting input on a variety of other proposed cannabis- and drug-related regulations.
While this latest document isn't the separate comprehensive CBD guidance that advocates and industry stakeholders have been waiting for, it's another example of how the scientific landscape around cannabis is changing, with a federal agency helping to facilitate the production of cannabidiol-based drugs.
Separately, FDA announced on Tuesday that it will be hosting a public meeting in November to discuss gender and sex differences in the effects of CBD and other cannabinoids.
The agency also recently held a meeting to help inform cannabis researchers and cultivators about opportunities to protect their proprietary information and promote studies into the plant.
It also recently submitted draft guidance on CBD enforcement to the White House Office of Management and Budget—a long-anticipated move that comes after hemp legalization.
The agency was mandated under appropriations legislation enacted late last year to provide an update on its regulatory approach to CBD, and it did so in March. The update stated that "FDA is currently evaluating issuance of a risk-based enforcement policy that would provide greater transparency and clarity regarding factors FDA intends to take into account in prioritizing enforcement decisions."
FDA has been using enforcement discretion for CBD in the years since hemp became legal.
The agency has continued to issue warnings to cannabis businesses in certain cases—such as instances in which companies claimed CBD could treat or cure coronavirus—and provide public notices about recalls.
In July, FDA also submitted a report to Congress on the state of the CBD marketplace, and the document outlines studies the agency has performed on the contents and quality of cannabis-derived products that it has tested over the past six years.
Also that month, a congressional spending bill for FDA was released that includes a provision providing "funding to develop a framework for regulating CBD products."
The agency is also actively looking to award a contract to help study CBD as the agency develops regulations for products containing the non-intoxicating cannabinoid.
Read FDA's draft guidance on developing CBD medications below: 
FDA CBD guidance by Marijuana Moment
FDA Explains Effects Of CBD And Marijuana Compounds Based On Sex And Gender Differences
Photo by Kimzy Nanney.
Marijuana Revenue Would Be Stripped From Seattle-Area Sheriff's Department Under New Budget Proposal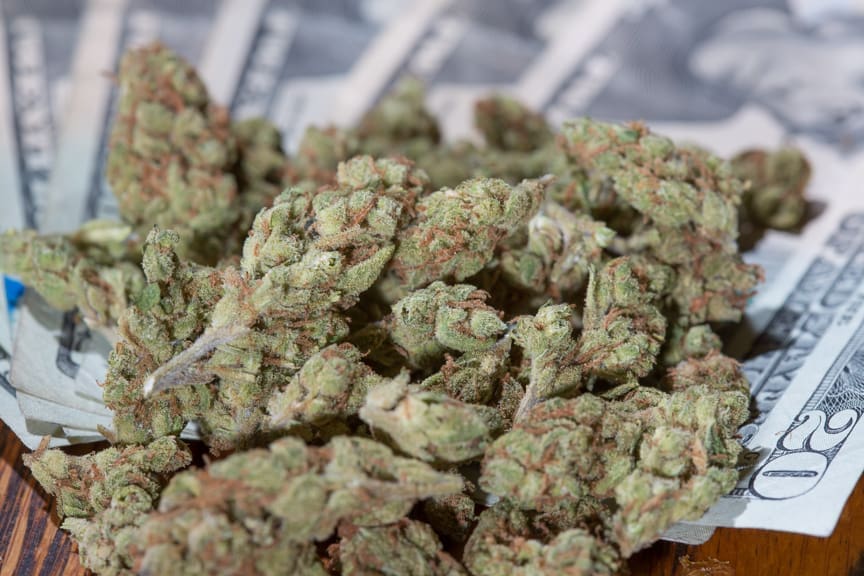 Washington State's most populous county will consider shifting $4.6 million in marijuana tax revenue away from the sheriff's department under a new budget proposal unveiled this week.
King County Executive Dow Constantine (D) officially released the plan Tuesday as part of his proposed budget for the next two years. He said the funds would be reallocated to helping people vacate past cannabis convictions, clear fines and court fees and pay for community programs such as youth marijuana prevention.
"As my proposed budget took shape, our anti-racism priorities and criminal legal system transformation coalesced around three principles: Divest, invest, and re-imagine," Constantine said in the budget announcement. "By divest, I mean stopping current practices that cause harm and diverting the savings to serve a greater good."
Watch Constantine discuss his marijuana revenue proposal, about 9:00 into the video below:
Constantine's office said the $4.6 million that would be divested from the King County Sheriff's Office "represents all the money received by King County from retail marijuana sales."
Of that money, $2.8 million would go to "a program to help individuals vacate convictions of marijuana-related offenses that are no longer illegal, and settle unpaid court fines, fees, and restitution that could lead to incarceration," Constantine's office said. Unlike Seattle, which in 2018 moved to vacate past cannabis convictions automatically, King County and most of the rest of the state still require people to file individual petitions in court.
"Black communities have historically been disproportionately harmed by the nation's 'war on drugs,' and this begins to undo some of that harm," the budget document says under a section titled, "Becoming an Anti-Racist County."
The remaining $1.8 million in diverted revenue would fund community services, including youth cannabis prevention and employment programs.
"It is a fact that Black communities have suffered and continue to be disproportionately harmed by our nation's 'war on drugs,'" Constantine said, "and this begins to undo some of that harm."
The initiative, which the county executive first floated last week, reportedly took the sheriff's department by surprise. Sheriff Mitzi Johanknecht's office initially told the Seattle Times that she was not consulted about the proposed change, although Constantine's office disputed that claim.
In his remarks Tuesday, Constantine clarified that the proposed budget was the result of close work between his office and the sheriff's. "They proposed specific cuts, and I accepted them," he said. He stressed that "the re-direction of marijuana tax revenues that I announced last week does not mean additional cuts—doesn't mean laying off 30 deputies or cutting 911 service."
2️⃣ $4.6M of marijuana tax revenue diverted away from Sheriff toward:

– Vacating marijuana convictions ($2.8M)
– Co-creating youth support and employment programs ($1.35M)
– Supporting community to determine how that revenue is spent in future years ($450,000)

— Girmay Zahilay (@GirmayZahilay) September 17, 2020
The King County Council will vote on the proposal as it moves through its biennial budget process, scheduled to stretch into mid-November. The next budget committee meeting is set for September 30.
One King County Council member, Reagan Dunn (R), has already come out against the proposed cuts to law enforcement, which also include the closure of one of the 12 floors in a county jail in downtown Seattle.
"This is a dangerous approach to public safety and all county residents should be very concerned," Dunn said in a statement following the budget announcement. "This proposed budget neglects what is possibly the most important and basic job of government: to provide for the safety of our residents who rely on law enforcement during times of crisis."
Dunn in 2016 led a successful effort to temporarily ban state-legal marijuana businesses from the county. Even one member who voted for the moratorium called it a "blunt instrument that puts the brakes on the industry countywide and is going to cause disruptions in dozens of businesses."
Supporters of Constantine's new proposal, meanwhile, include the King County Prosecuting Attorney's Office and Black Lives Matter Seattle–King County (BLMSKC). Constantine's office said the county executive worked with an array of advocates, community members and county staff to craft the budget proposals.
"This budget demonstrates that the reimagining of our justice system doesn't require superpowers. It requires will—the will to change power structures. Black activists have been fighting for and examining anti-racist, pro-equity actions with King County for years," BLMSKC board members said in a statement that called the proposal "a significant step toward the change we know communities want to see."
"This proposed budget is evidence that our elected leaders can both speak about reckoning with brutal racism and bias," the group added, "and back those words up with meaningful commitment."
In Seattle, city leaders are already moving forward with cuts to law enforcement after organized advocacy by community members. On Tuesday afternoon, the City Council proceeded with a plan to cut 100 positions from the Seattle Police Department, voting to override a veto by Mayor Jenny Durkan (D). "I want to be able to tell my daughter, who I am currently holding in my arms, that I did the right thing, that I voted on the right side of history," said Council President Lorena González (D).
King County isn't the only jurisdiction rethinking how marijuana tax revenue is being allocated. In June, the Portland City Council approved an amendment to a proposed budget that would divest cannabis funds from the city's police department.
In Illinois, the government announced in May that $31.5 million in tax revenue from legal marijuana sales would be going to restorative justice grants that are meant to provide opportunities for "communities impacted by economic disinvestment, violence and the severe and multilayered harm caused by the war on drugs."
Joint Committee Of New Mexico Lawmakers Weighs Marijuana Legalization's Economic Potential