Three-In-Five DC Voters Support Psychedelics Decriminalization Initiative, New Poll Finds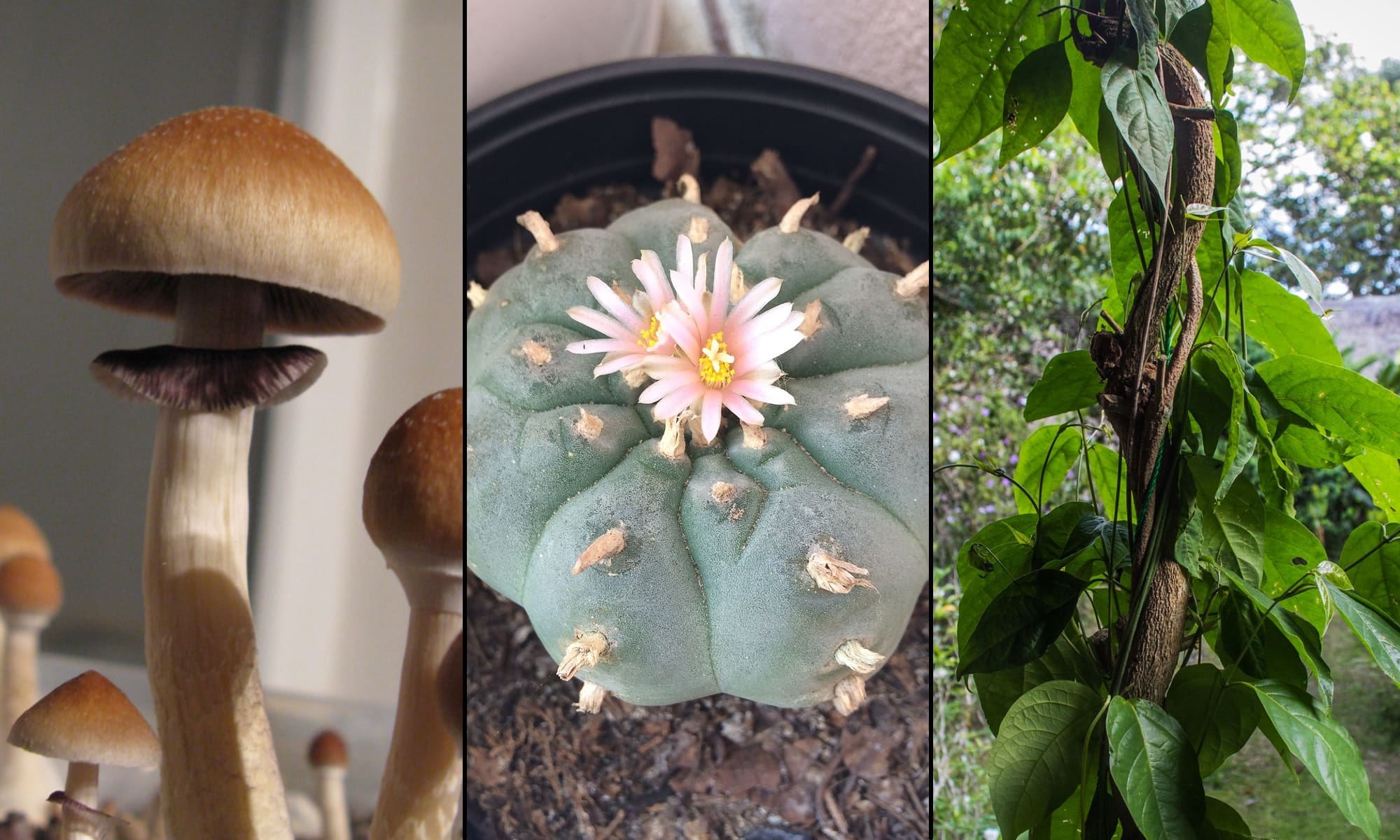 Three-in-five voters in Washington, D.C. are in favor of an initiative to decriminalize a wide range of psychedelics, a new survey shows.
Support for the measure increased significantly as more residents became informed about the proposal, rising nine percentage points since the last poll was conducted in April.
Sixty percent of survey respondents said they would vote in favor of Initiative 81, which would make entheogenic substances such as psilocybin mushrooms and ayahuasca among the lowest local law enforcement priorities in the nation's capital city. Only 24 percent said they would vote "no," with an additional 16 percent undecided.
"Today's polling shows unequivocal support for ensuring DC residents using plant and fungi medicines to overcome depression, anxiety, PTSD, and other conditions are not law enforcement targets," Melissa Lavasani, the chief petitioner of Initiative 81, said in a press release. "This polling also underpins what we learned talking to DC residents in all eight wards while collecting over 35,000 signatures to place Initiative 81 on the ballot."
"It is clear that DC residents are ready to reform outdated laws for entheogenic substances," she said. "Police priorities should reflect the growing body of research on the therapeutic benefits of entheogens rather than the failed war on drugs."
Over the last four months, awareness of the drug policy reform measure has tripled, according to FM3 Research, which conducted the poll of 620 likely D.C. voters from August 16-24.
And after residents were given more information about the proposal in the survey, support increased, with 64 percent of respondents saying they favor the initiative after hearing a "thorough, balanced exchange of pro and con arguments."
"Overall, the data show that the measure has gained impressive support in recent months, fueled by a broad grassroots organizing campaign and growing frustration with the increasingly unpopular War on Drugs that disproportionately targets Black DC residents," the firm said in their polling report.
"In sum, the survey results show a strong path to victory for Initiative 81 with continued investment in a strong campaign. District voters offer broad initial support for the measure—and growing numbers of voters have heard about the measure and its potential benefits for the district. After modeling a strong, positive campaign that depends on the negative impact the War on Drugs has had on Black District residents, more than three in five continue to say that they would vote 'yes'—underscoring the importance of broad communications with the electorate to firm up the broad initial support that voters offer."
D.C.'s Board of Elections officially announced that the psychedelics reform measure qualified for the November ballot last month.
Decriminalize Nature D.C. turned in their signatures in July following an intensive petitioning process that saw reform advocates from across the country fly in to the nation's capital to offer assistance. The campaign needed 24,835 valid signatures from registered voters to qualify the measure and they turned in about 35,000 raw submissions.
And while support appears strong among likely voters in the city, at the congressional level, the group has at least one opponent: Rep. Andy Harris (R-MD).
While not a voting resident of the District, he's made a habit of attempting to leverage Congress's control over D.C. funding to block drug policy reform. Typically that's been reserved to pushing an amendment to prevent the jurisdiction from legalizing marijuana sales, but in July, he filed a measure to undermine the psychedelics measure.
The congressman's proposal before the House Appropriations Committee would have made it so only psilocybin mushrooms would be low police priorities and only if a doctor recommended them for medical reasons. But he withdrew it rather than force a vote, and also passed up the opportunity to file the measure for consideration on the House floor.
The D.C. measure's qualification for the ballot is the latest development in an increasingly prominent psychedelics reform movement in the U.S. and beyond.
In May 2019, Denver became the first U.S. city to decriminalize psilocybin, with the approval of a local ballot measure. Soon after, officials in Oakland, California, decriminalized possession of all plant- and fungi-based psychedelics. The City Council in Santa Cruz, California, voted to make the enforcement of laws against psychedelics among the city's lowest enforcement priorities in January.
Last month, Canada's health minister granted exemptions allowing certain cancer patients to legally use psilocybin for end-of-life care.
The Canadian government will have to officially respond to a petition calling for the decriminalization of psychedelics after it recently garnered nearly 15,000 signatures—and there's legislation in the works that could make the reform happen.
Rep. Earl Blumenauer (D-OR) is formally throwing his support behind an Oregon initiative to legalize psilocybin mushrooms for therapeutic purposes and is helping to raise money for the campaign.
The Multidisciplinary Association for Psychedelic Studies announced last month that it raised $30 million in donations—including from several notable business leaders outside the drug policy realm—that will enable it to complete a study on using MDMA to treat post-traumatic stress disorder.
Meanwhile, Oregon voters will also see a separate measure on their November ballots to decriminalize drug possession and fund treatment services.
Read the poll on the DC psychedelics reform initiative below: 
DC Psychedelics Poll by Marijuana Moment
President Carter Talks About His Son Smoking Marijuana At The White House With Willie Nelson
Photo elements courtesy of carlosemmaskype and Apollo.