Federal Transportation Agency Finalizes New Marijuana Testing Policies To Reduce False Positives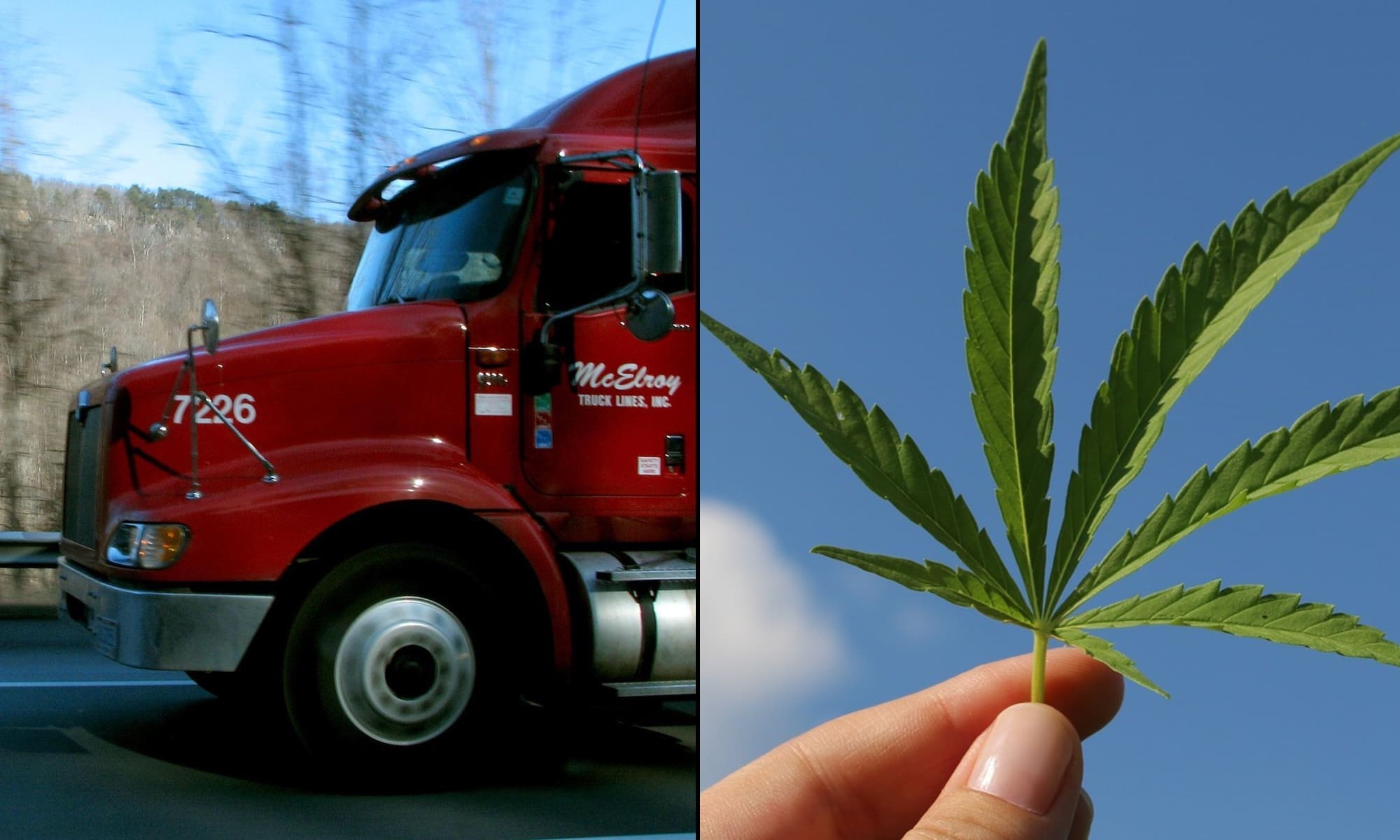 The U.S. Department of Transportation (DOT) has finalized a rule to amend its drug testing policy in a way that could have significant implications for truckers, commercial drivers, pilots and other federally regulated transit workers who use marijuana off the job.
In a notice published in the Federal Register on Tuesday, the department said that it has completed the rulemaking process for the policy change, which would allow oral saliva drug testing as an alternative to urine-based tests.
Advocates and experts view as urine tests as problematic in part because THC metabolites can show up for weeks or months after consumption—resulting in false positive results for people who are not actually impaired on the job.
The practice of forcing workers to urinate in a collection jar is also viewed as a particularly invasive procedure. Accordingly, DOT proposed last year that testing of oral saliva be added as an alternate option.
Following a public comment period, the department finalized the oral saliva testing rule, which will take effect on June 1.
"Allowing employers to use oral fluid testing may improve the effectiveness of drug testing," DOT said. "Oral fluid testing can detect the recent use of some drugs, including marijuana and cocaine, while urine drug testing has a longer window of detection."
The agency said that it received comments, both within and outside of the scope of the relevant request, urging DOT to stop testing drivers for cannabis altogether. But it said that it's "important to remember that the beginning of DOT-regulated testing in 1988 was prompted by marijuana-related accidents" in the 1980s.
Oral testing for THC could also prevent people who casually use cannabis from being penalized for consuming weeks prior to a urine test. That's because, depending on frequency of use, THC is generally detectable in saliva anywhere from one to 24 hours after use, according to DOT.
DOT's finalized rule sets a 4 nanogram per milliliter screening test cutoff for THC, which it said in its earlier notice "would detect use of marijuana while eliminating possibilities of positive tests resulting from passive exposure."
That policy is based on research from the U.S. Department of Health and Human Services (HHS).
Meanwhile, DOT also proposed guidance last year warning commercial drivers who use CBD products that they are doing so "at their own risk." The proposed handbook update is meant to advise medical examiners as they carry out physical exams for commercial drivers whose jobs require interstate travel.
The handbook would also direct examiners to an earlier DOT notice stipulating that the department "requires testing for marijuana and not CBD" and provide other information about cannabis-related policy and compliance rules.
A newsletter from DOT's Federal Transit Administration (FTA) that was published last year included two sections on cannabis issues: one that again reminded employees that they're barred from using marijuana and another that similarly warned that CBD products remain unregulated and could contain THC levels that are detectable in a drug test.
In a letter sent to Transportation Secretary Pete Buttigieg last year, Rep. Earl Blumenauer (D-OR) argued that DOT's overall cannabis testing policies are unnecessarily costing people their jobs and contributing to supply chain issues. He urged a review and administrative reform of the guidelines.
A top Wells Fargo analyst said last year that there's one main reason for rising costs and worker shortages in the transportation sector: federal marijuana criminalization and resulting drug testing mandates that persist even as more states enact legalization.
To those points, DOT data released in January showed that tens of thousands of commercial truckers have tested positive for marijuana as part of federally mandated screenings. And a significant portion of those truckers have declined to return to work, contributing to a labor shortage.
—
Marijuana Moment is tracking more than 1,000 cannabis, psychedelics and drug policy bills in state legislatures and Congress this year. Patreon supporters pledging at least $25/month get access to our interactive maps, charts and hearing calendar so they don't miss any developments.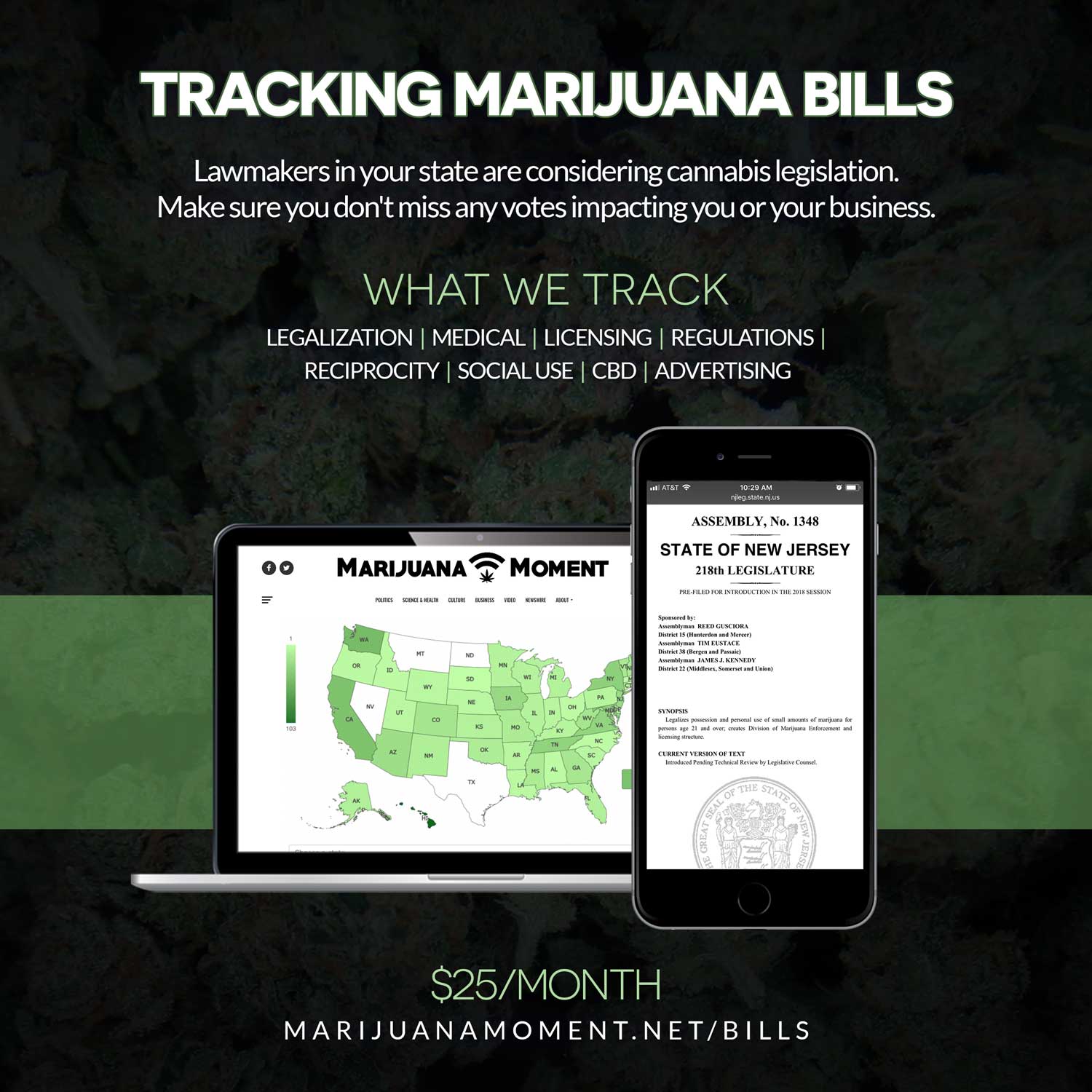 Learn more about our marijuana bill tracker and become a supporter on Patreon to get access.
—
Workplace drug testing issues continue to be raised, especially as more states move to legalize cannabis in some form. Federal agencies have also moved to revise policies recognizing that reality.
The Bureau of Alcohol, Tobacco, Firearms and Explosives (ATF) recently updated its employment policy to make it so applicants who've grown, manufactured or sold marijuana in compliance with state laws while serving in a "position of public responsibility" will no longer be automatically disqualified—whereas those who did so in violation of state cannabis policies won't be considered.
The Secret Service also recently relaxed restrictions on prior marijuana use by prospective agents.
Late last year, draft documents obtained by Marijuana Moment showed that the federal Office of Personnel Management (OPM) was proposing to replace a series of job application forms for prospective workers in a way that would treat past cannabis use much more leniently than under current policy.
The Biden administration instituted a policy in 2021 authorizing waivers to be granted to certain workers who admit to prior marijuana use, but certain lawmakers have pushed for additional reform.
For example, Rep. Jamie Raskin (D-MD) said at a congressional hearing on marijuana legalization last year that he intended to file a bill aimed at protecting federal workers from being denied security clearances over marijuana.
Last year, the nation's largest union representing federal employees adopted a resolution in support of marijuana legalization and calling for an end to policies that penalize federal workers who use cannabis responsibly while they're off the clock in states where it is legal.
The director of national intelligence (DNI) said in 2021 that federal employers shouldn't outright reject security clearance applicants over past use and should use discretion when it comes to those with cannabis investments in their stock portfolios.
FBI also updated its hiring policies that year to make it so candidates are only automatically disqualified from joining the agency if they admit to having used marijuana within one year of applying. Previously, prospective employees of the agency could not have used cannabis within the past three years.
The Environment Protection Agency (EPA) also emphasized to its workers that they are prohibited from using marijuana—or directly investing in the industry—no matter the state law or changes in "social norms" around cannabis.
While the Biden administration did institute a waiver policy meant to provide discretion as it relates to federal employment and past cannabis use, it's come under fire from advocates following early reports that the White House fired or otherwise punished dozens of staffers who were honest about their history with marijuana.
Then-White House Press Secretary Jen Psaki attempted to minimize the fallout, without much success, and her office released a statement in 2021 stipulating that nobody was fired for "marijuana usage from years ago," nor has anyone been terminated "due to casual or infrequent use during the prior 12 months."
Wisconsin GOP Lawmakers Strip Marijuana Legalization From Governor's Budget In Joint Hearing