Federal Law Enforcement Agency Says State-Legal Marijuana Activity Will No Longer Automatically Disqualify Job Applicants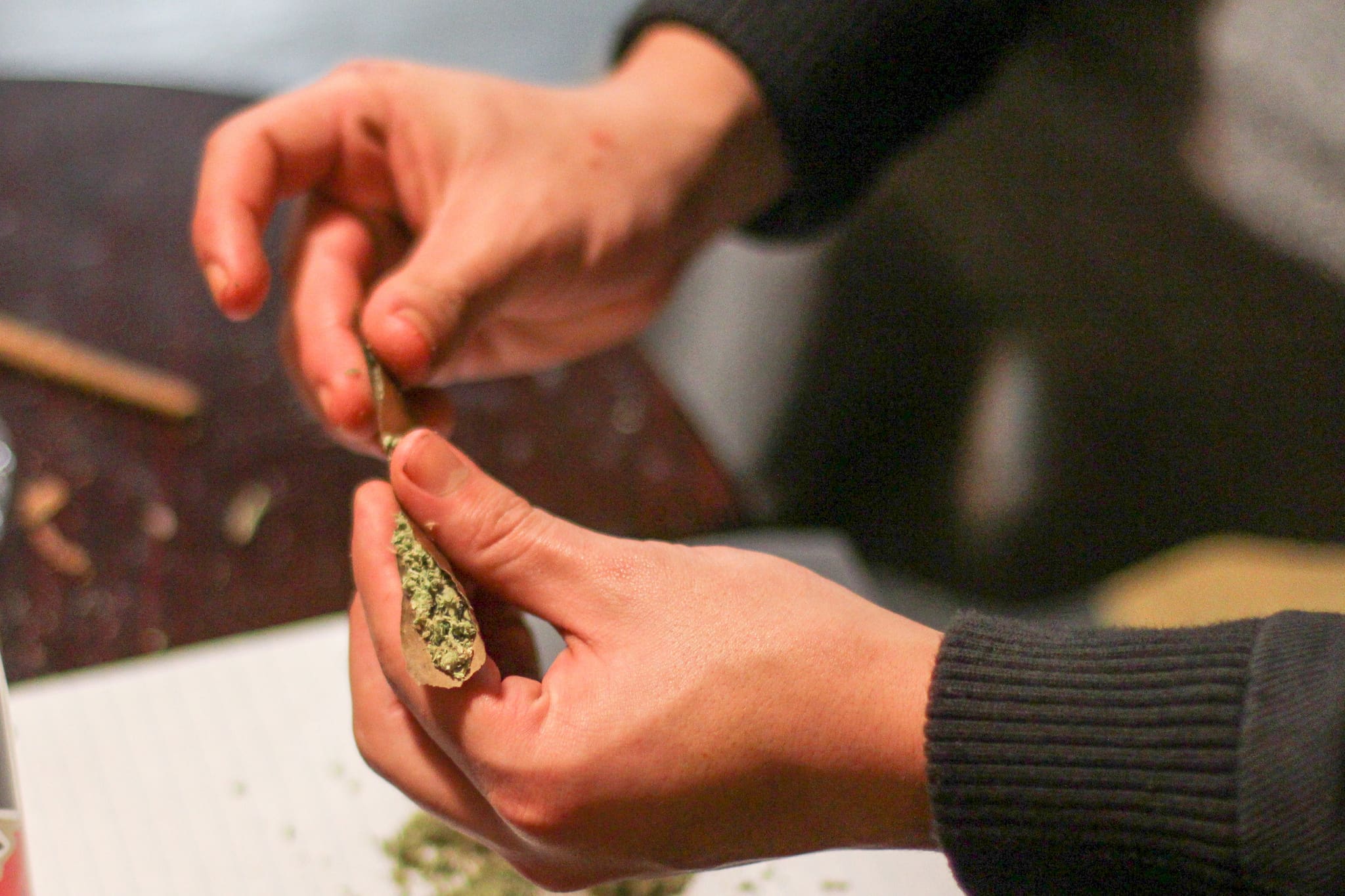 A federal law enforcement agency has updated its employment policy to make it so applicants who've grown, manufactured or sold marijuana in compliance with state laws while serving in a "position of public responsibility" will no longer be automatically disqualified—whereas those who did so in violation of state cannabis policies won't be considered.
The new policy change by the Bureau of Alcohol, Tobacco, Firearms and Explosives (ATF)—which makes an explicit distinction protecting applicants abiding by state legalization laws, as compared to those whose cannabis activity was unsanctioned by the state—is particularly notable given ongoing federal marijuana prohibition.
The federal government has long maintained that its drug laws supersede state laws. Yet ATF, which is part of the Department of Justice, has now enacted an employment policy that treats state-legal marijuana activity in the cannabis industry differently.
Under ATF's "Automatic Drug Disqualifiers" section of its revised employment policy that was posted this month, there's now a "Marijuana/Cannabis" subsection.
Here's what it says:
Use within a state/locality that has legalized marijuana use or use for legal medical purposes, is still considered illegal by federal law. The following activities are automatically disqualifying:
Distribution, sale, or transport for profit, cultivation, or manufacturing of marijuana without state/local legal authorization while in a position of public responsibility. [Italicized emphasis added.]
There's also updated language in another section on illicit drug-related disqualifying factors overall:
Illegal Drugs/Controlled Substances (excluding Marijuana and prescribed controlled substances)
The following activities are automatically disqualifying:
Use of illegal (non-prescribed) anabolic steroids while in a position of public responsibility and within the last five (5) years.
Use and purchase for personal use within the last five (5) years or while in a position of public responsibility.
Addictive usage within the last five (5) years or while in a position of public responsibility.
Distribution, sale, or transporting controlled substances, for profit, without legal authorization.
Manufacturing any illegal controlled substance.
ATF applicants can still potentially be denied employment for state-legal cannabis activities under the new policy, particularly when it occurs while serving in a position of public responsibility; it's just that such activity is no longer automatically disqualifying. In contrast, involvement with marijuana commerce that's not sanctioned by state or local law while serving in a position of public responsibility will get someone kicked out of the agency's hiring process no matter what, according to the policy update.
"The ATF Drug Policy refers only to activities that are automatically disqualifying," an agency spokesperson told Marijuana Moment in an email. "ATF reviews most policies on an annual basis, and this policy was updated this month."
ATF's previous drug policy for applicants, which is archived online, did not specifically mention marijuana but said that the agency would "apply established internal guidelines to determine whether an applicant's past drug activities disqualify him/her from hiring consideration."
It's also notable that the policy update comes amid multiple federal lawsuits challenging the constitutionality of the federal ban that's kept cannabis consumers, including those operating in compliance with state law, from legally possessing or purchasing firearms. ATF is in charge of enforcing that policy via a question on gun purchase forms.
In 2020, ATF issued an advisory specifically targeting Michigan that requires gun sellers to conduct federal background checks on all unlicensed gun buyers because it said the state's cannabis laws had enabled "habitual marijuana users" and other disqualified individuals to obtain firearms illegally.
The agency isn't the only one to reform employment policies as the state-level marijuana legalization movement has continued to expand.
Late last year, draft documents obtained by Marijuana Moment showed that the federal Office of Personnel Management (OPM) was proposing to replace a series of job application forms for prospective workers in a way that would treat past cannabis use much more leniently than under current policy.
The Biden administration instituted a policy in 2021 authorizing waivers to be granted to certain workers who admit to prior marijuana use, but certain lawmakers have pushed for additional reform.
For example, Rep. Jamie Raskin (D-MD) said at a congressional hearing on marijuana legalization last year that he intended to file a bill aimed at protecting federal workers from being denied security clearances over marijuana.
Last year, the nation's largest union representing federal employees adopted a resolution in support of marijuana legalization and calling for an end to policies that penalize federal workers who use cannabis responsibly while they're off the clock in states where it is legal.
The director of national intelligence (DNI) said in 2021 that federal employers shouldn't outright reject security clearance applicants over past use and should use discretion when it comes to those with cannabis investments in their stock portfolios.
FBI also updated its hiring policies that year to make it so candidates are only automatically disqualified from joining the agency if they admit to having used marijuana within one year of applying. Previously, prospective employees of the agency could not have used cannabis within the past three years.
The Department of Transportation (DOT) also took a different approach to its cannabis policy in 2020, stating in a notice that it would not be testing drivers for CBD. However, DOT has more recently reiterated that the workforce it regulates is prohibited from using marijuana and will continue to be tested for THC, regardless of state cannabis policy.
Rep. Earl Blumenauer (D-OR) sent a letter to the head of DOT last year, stating that the agency's policies on drug testing truckers and other commercial drivers for marijuana are unnecessarily costing people their jobs and contributing to supply chain issues.
The Environment Protection Agency (EPA) also emphasized to its workers that they are prohibited from using marijuana—or directly investing in the industry—no matter the state law or changes in "social norms" around cannabis.
While the Biden administration did institute a waiver policy meant to provide discretion as it relates to federal employment and past cannabis use, it's come under fire from advocates following early reports that the White House fired or otherwise punished dozens of staffers who were honest about their history with marijuana.
Then-White House Press Secretary Jen Psaki attempted to minimize the fallout, without much success, and her office released a statement in 2021 stipulating that nobody was fired for "marijuana usage from years ago," nor has anyone been terminated "due to casual or infrequent use during the prior 12 months."
Meanwhile, Republican congressional lawmakers have filed two bills so far this session that focus on gun and marijuana policy.
Rep. Brian Mast (R-FL), co-chair of the Congressional Cannabis Caucus, filed legislation last week to protect the Second Amendment rights of people who use marijuana in legal states, allowing them to purchase and possess firearms that they're currently prohibited from having under federal law.
Mast is also cosponsoring a separate bill from Rep. Alex Mooney (R-WV) this session that would more narrowly allow medical cannabis patients to purchase and possess firearms.
Senate Republicans Block Marijuana Research Bill For Veterans In Procedural Vote
Photo courtesy of Martin Alonso.