New Federal Job Applications Won't Ask About Most Marijuana Use Unless It Was Within The Past 90 Days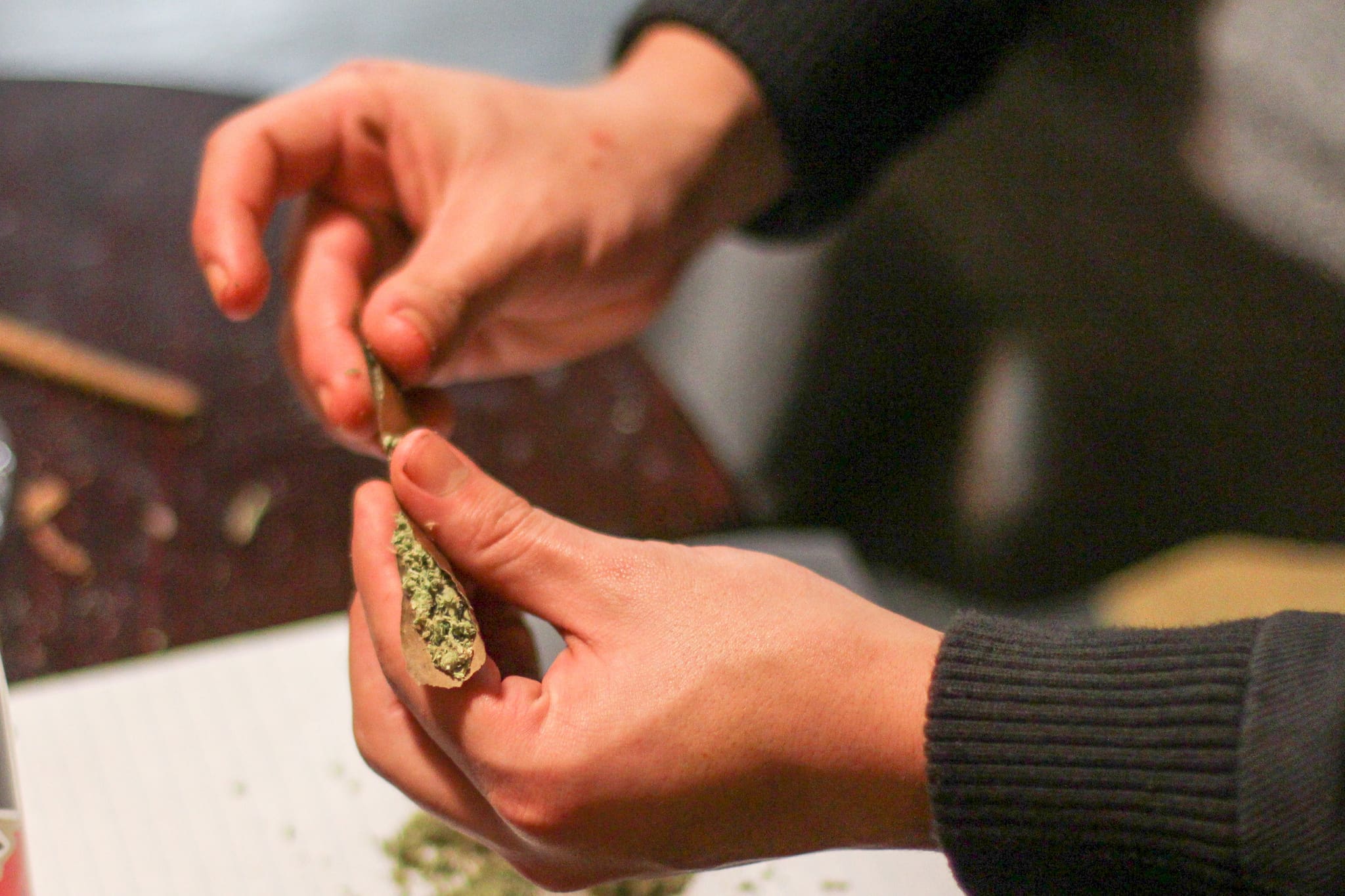 A federal agency is proposing to replace a series of job application forms for prospective workers in a way that would treat past marijuana use much more leniently than under current policy, a draft document obtained by Marijuana Moment shows.
One of the most significant changes concerns the timeline for the cannabis use questions, which would be revised such that a person would only be asked about consumption that occurred within the past 90 days, unless they used while working in a criminal justice, public safety or national security position. In those cases, the forms would ask about use that occurred at any time.
In contrast, the relevant forms that applicants are currently required to fill out ask about any marijuana usage within the past one, five or seven years, depending on the security level of the position they are applying for.
The Office of Personnel Management (OPM) first announced in a Federal Register notice last week that it was proposing the changes, which are currently open to public comment for a two-month period, partly because of "changing societal norms" amid the state-level legalization movement and to widen the applicant pool for qualified federal workers.
The draft Personnel Vetting Questionnaire (PVQ) would replace the current SF85, SF85P, SF 85P-S and SF86 forms, which each cover positions of varying levels of sensitivity and security. Those forms require applicants to disclose use of illicit drugs by checking them off on a list.
Now, OPM is not only proposing to disaggregate marijuana from the list with other illegal drugs into its own separate set of questions and narrow the timeline significantly, with certain exceptions, but it also wants to give applicants opportunities to expand upon the nature of their usage.
The new unified form also makes clear that use of cannabis products containing less than 0.3 percent THC does not need to be disclosed because those products meets the federal definition of legal hemp. That's notable given that several federal agencies in recent years  have cautioned employees against consuming hemp products like CBD oil because of the risk of mislabeled THC content that could potentially trigger positive drug tests.
In general, the marijuana questions on the new draft form seem to give federal employers more detailed information that could potentially enable them to exercise discretion when making hiring decisions based on past cannabis use.
For example, if a person answers "yes" to having consumed marijuana in the past 90 days, they will be prompted with follow-ups. That includes asking applicants to simply "explain" with an open-ended response.
People who answer in the affirmative to the 90-day question while serving in a national security, public safety or criminal justice position would see several additional questions, such as when they first used it in that role, the most recent time they consumed, frequency of use and the "circumstances surrounding your use."
Marijuana use while working in those specific fields would need to be accounted for outside of the 90-day window as well, but the fact that there's a distinction in the forms between lifetime and past 90-day use signals that those who consumed marijuana years ago would be treated differently than more recent consumers.
The proposed screening form also asks people if they've been "involved in the manufacture, cultivation, trafficking, production, transfer, shipping, receiving, handling sale, or illegal purchase of marijuana or cannabis derivative" in the past five years, and also asks if applicants intend to become involve in such activity in the future.
Again, there are sections to provide explanations for the marijuana activities. In theory, it's possible that people could use that opportunity to describe whether their involvement was in compliance with state law or not, though it's not a guarantee that they'd be treated differently in the hiring process given that even state-licensed cannabis businesses are still illegal under federal law.
"Currently, use of marijuana by federal employees is prohibited, while past use of marijuana by applicants is evaluated on a case-by-case basis when agencies make trust determinations," OPM said in its initial notice about the draft forms. "Given the legal landscape at the state level regarding use of marijuana, distinguishing between past marijuana use and use of other illegal drugs on the PVQ may improve the pool of applicants for federal employee and federal contractor positions."
OPM said that the policy change is necessary in order streamline "the multiple existing information collections into parts that build upon one another according to the risk and sensitivity of the position," which will "allow for greater efficiency in vetting processes and reduce the burden on individuals who move to positions of greater risk or sensitivity."
The Biden administration instituted a policy last year authorizing waivers to be granted to certain workers who admit to prior cannabis use, but certain lawmakers are pushing for additional reform.
For example, Rep. Jamie Raskin (D-MD) said at a congressional hearing on marijuana legalization this month that he intends to file a bill soon aimed at protecting federal workers from being denied security clearances over marijuana.
"We've got 2.85 million federal employees in America—in my state, more than 100,000 people," he said. "And people have been disqualified from federal employment because they honestly admit on a security clearance form that they have once used marijuana, something that more than half of the country has done."
Just before the House passed a marijuana legalization bill earlier this year, Raskin filed an amendment to require federal agencies to review security clearance denials going back to 1971 and retroactively make it so cannabis could not be used "as a reason to deny or rescind a security clearance." That measure was narrowly defeated in a floor vote, however.
—
Marijuana Moment is tracking more than 1,500 cannabis, psychedelics and drug policy bills in state legislatures and Congress this year. Patreon supporters pledging at least $25/month get access to our interactive maps, charts and hearing calendar so they don't miss any developments.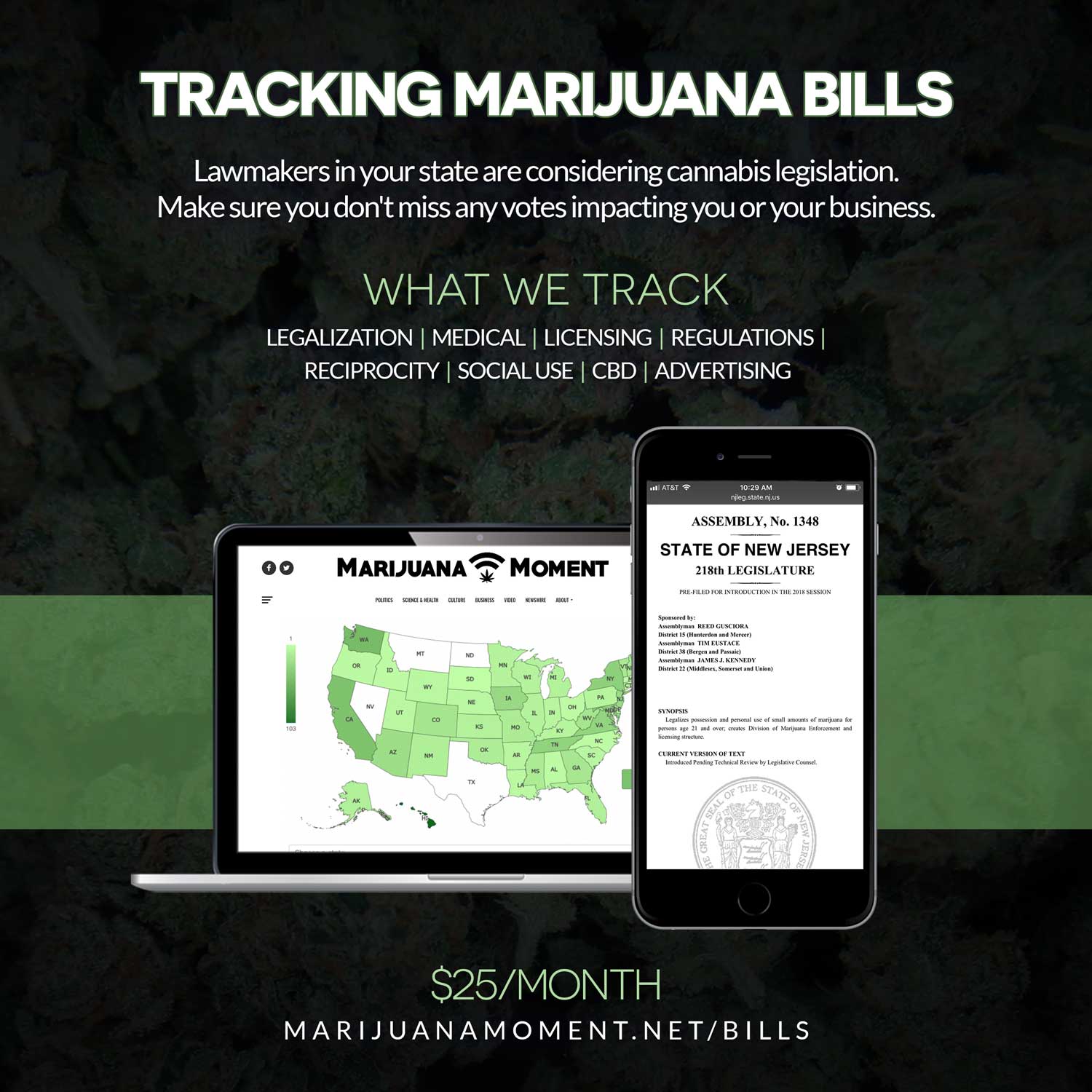 Learn more about our marijuana bill tracker and become a supporter on Patreon to get access.
—
The text of the congressman's forthcoming bill hasn't yet been made available, so it's not clear if the scope will only cover past cannabis use, for example, or if it would allow federal employees who live in states that have enacted legalization to continue using marijuana on their own time and still keep their security clearances.
As part of advancing the National Defense Authorization Act (NDAA), Senate leaders sought to attach separate broader intelligence legislation that had included a provision preventing the denial of security clearances over cannabis which was approved by a Senate committee earlier this year.
But two GOP senators protested the inclusion of the marijuana language and it was consequently dropped from the measure, prompting the sponsor to separately file different, broader amendments on the issue.
One of the proposals from Sen. Ron Wyden (D-OR) would prevent the denial of federal security clearances for people over cannabis use at any time, while the other would limit the protection only to people who admit to past use prior to entering national security vetting.
As more states have moved to legalize marijuana in some form, workplace cannabis policies have been under close scrutiny.
Earlier this year, the nation's largest union representing federal employees adopted a resolution in support of marijuana legalization and calling for an end to policies that penalize federal workers who use cannabis responsibly while they're off the clock in states where it is legal.
A federal marijuana legalization bill filed by Senate Majority Leader Chuck Schumer (D-NY) in July also contains a provision that would specifically prohibit federal employers from testing workers for cannabis, with certain exceptions for sensitive positions such as law enforcement and those involving national security.
But in general, federal agencies have been reluctant to loosen cannabis-related employment rules despite state efforts to legalize cannabis for medical and recreational use.
For example, the Substance Abuse and Mental Health Services Administration (SAMHSA) recently proposed a changes to drug testing policies for federal workers that would clarify that having a doctor's recommendation for medical marijuana or any other Schedule I drug is not a valid excuse for a positive drug test.
Meanwhile, the director of national intelligence (DNI) said late last year that federal employers shouldn't outright reject security clearance applicants over past use and should use discretion when it comes to those with cannabis investments in their stock portfolios.
FBI updated its hiring policies last year to make it so candidates are only automatically disqualified from joining the agency if they admit to having used marijuana within one year of applying. Previously, prospective employees of the agency could not have used cannabis within the past three years.
The Department of Transportation (DOT) also took a different approach to its cannabis policy in 2020, stating in a notice that it would not be testing drivers for CBD. However, DOT recently reiterated that the workforce it regulates is prohibited from using marijuana and will continue to be tested for THC, regardless of state cannabis policy.
Rep. Earl Blumenauer (D-OR) sent a letter to the head of DOT in May, stating that the agency's policies on drug testing truckers and other commercial drivers for marijuana are unnecessarily costing people their jobs and contributing to supply chain issues.
The Environment Protection Agency (EPA) also emphasized to its workers that they are prohibited from using marijuana—or directly investing in the industry—no matter the state law or changes in "social norms" around cannabis.
While the Biden administration did institute a waiver policy meant to provide discretion as it relates to federal employment and past cannabis use, it's come under fire from advocates following early reports that the White House fired or otherwise punished dozens of staffers who were honest about their history with marijuana.
Then-White House Press Secretary Jen Psaki attempted to minimize the fallout, without much success, and her office released a statement last year stipulating that nobody was fired for "marijuana usage from years ago," nor has anyone been terminated "due to casual or infrequent use during the prior 12 months."
Read OPM's draft questions on marijuana and other drugs below: 
D.C. Lawmakers Approve Medical Marijuana Bill With License Cap Elimination, Patient Self-Certification And Tax Relief
Photo courtesy of Martin Alonso.