DEA Gets Few Comments On Far-Reaching Marijuana Research Proposal With Deadline Looming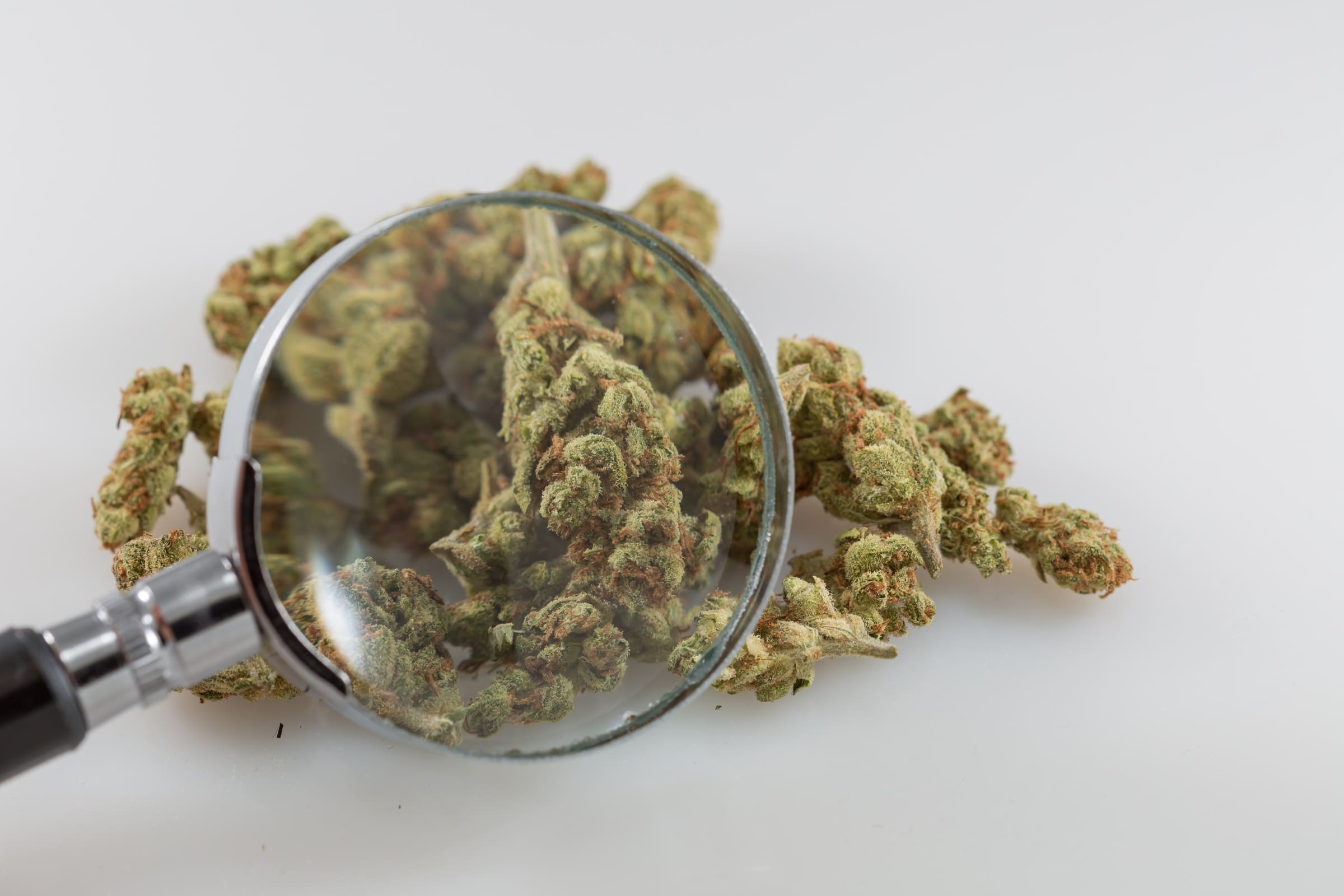 There are less than two weeks left for people to submit comments on the Drug Enforcement Administration's (DEA) proposed rule change that the agency says will enable it to increase the number of authorized growers of marijuana to be used in scientific studies.
Yet despite this major development, which includes a large-scale overhaul of the federal marijuana research program that grants DEA broadly expanded powers and controls, there appears to be relatively little public interest in providing feedback on the proposal so far—at least compared to previous cannabis-related rule changes that other federal agencies have posted.
When the U.S. Department of Agriculture (USDA) opened a comment period for proposed regulations on hemp last year, for example, more than 4,600 people replied.
But as of Wednesday, just 31 people or organizations have weighed in on the new DEA notice that stands to have a lasting impact on marijuana research in the country and represents the culmination of a years-long conflict between scientists and the agency.
Four years ago, DEA pledged to expand cannabis cultivators for studies. Dozens of research institutions submitted applications, only to hear silence. A lawsuit alleged that DEA was deliberately delaying the process, leading the agency to issue an update last year stipulating that the application procedure had to be revised.
It turns out that there was more to that story. The scientist behind that lawsuit filed another case citing the Freedom of Information Act, requesting the disclosure of a "secret" Justice Department document she claimed was used to justify inaction on the applications. As part of a settlement, the department published a 2018 Office of Legal Counsel memo this month that concluded DEA was in violation of international treaties that dictate how member nations must approach the production of controlled substances.
The office further determined that in order to be in compliance, a single agency needed to control the possession and purchasing of marijuana for research. Currently, DEA registers scientists to obtain cannabis, which is grown by a third-party farm at the University of Mississippi that is overseen by the National Institute on Drug Abuse (NIDA). DEA's proposed rules would make it the sole agency in charge of research-grade cannabis, a change it says will put it in compliance with treaty obligations.
Generally speaking, researchers applauded the moves to authorize new growers, as it signals that the University of Mississippi monopoly on marijuana for research could soon be ending. That's especially important given concerns about the quality of cannabis grown at the facility. One study found that its plants are chemically more similar to hemp than marijuana that is available to consumers in state-legal markets.
But not everyone is pleased with the details of the proposed rule change.
With the deadline for public comments fast approaching, here's a look at what people and organizations are telling DEA about its proposal:
One of the major voices opposing the specifics of the new rules is NORML, which argued in its formal comment that DEA does not have the track record to inspire confidence that the agency is making a good faith effort to expand cannabis research.
"While NORML has long supported facilitating and expanding domestic clinical research efforts, we do not believe that these proposed rules, if enacted, will achieve this outcome," the group said. "Rather, we believe that the adoption of these rules may further stonewall efforts to advance our scientific understanding of cannabis by unduly expanding the DEA's authority and control over decisions that ought to be left up to health experts and scientists."
"NORML opposes the DEA's proposed rules and, instead, proposes a more practical alternative to facilitate clinical cannabis research in the United States," the comment continues. "Rather than compelling scientists to access marijuana products of questionable quality manufactured by a limited number of federally licensed producers, NORML believes that federal regulators should allow investigators to access the cannabis that is currently being produced by the multitude of state-sanctioned growers and retailers throughout the country."
The National Cannabis Industry Association (NCIA) said it broadly opposes DEA's proposed regulations, contending that as a law enforcement agency, it would be inappropriate for it to govern production and research into cannabis. NCIA raised a series of concerns and said the rules should either be dramatically amended or withdrawn entirely.
Chief among its recommendations would be for a public health agency like the National Institutes of Health to be responsible for domestic cannabis production for research purposes and to make it so marijuana cultivators that have been operating in compliance with state laws be eligible for grow the plant for studies.
As it stands, DEA's proposal stipulates that applicants can be denied if they've violated the federal Controlled Substances Act—something all existing state-legal marijuana cultivation businesses have technically done.
"The federal government should be incentivizing research, not discouraging it," NCIA said, adding that it should work to "create a pathway for less restrictive means by which the country can access important information about the medicinal properties of cannabis."
The advocacy group Americans for Safe Access (ASA) said that while it is "in favor of expanding the production of research grade cannabis and supports research that can potentially lead to the approval by the FDA of cannabis based medicine," the group is "skeptical of the DEA's administration of the program and new framework design."
ASA made several recommendations in the draft comment that has not yet been filed but was shared with Marijuana Moment, including ensuring that there is a "not-for-profit wholesaling scheme to distribute research grade cannabis" and allowing state-legal cannabis producers to participate in the program.
It also wants to remove NIDA from conducting medical cannabis research altogether due to an "unscientific agenda" it has demonstrated over its decades of controlling the process. ASA also suggested that if DEA "should fail to provide adequate licensure or unfairly distributes research grade cannabis (as they have in the past)" the agency should be stripped of its authorities and replaced with a new Office of Medical Cannabis Control.
"Increased access, exposure, and broader normalization of cannabis have deeply affected the American consciousness," the group said. "Cannabis has become a more popularized form of medicine."
An individual going by the name of Eric D. offered an interesting perspective in a separate comment, urging DEA to "include provisions to ensure equal opportunity to small- and mid-sized growers."
"For example, reasonable application and processing fees, especially early in the application process, so the barriers to entry are not insurmountable for some applicants, while being insignificant for others," the comment states. "Cannabis, unlike other medicines, can be produced by novice growers. It is of great concern that in the event that federal regulations for production become more permissive, a small group of producers will gain control of the entire market."
Maridose, a company that said was formed because of DEA's 2016 announcement about research expansion, said it is supportive of the proposed rule changes, though it outlined a series of questions it hoped the agency would clarify.
The company argued it would be helpful if DEA could clarify how the price of cannabis products it purchases will be determined, how it will ensure that there's competition and availability of different marijuana varieties for researchers and what the packaging and shipping requirements will be for manufacturers.
"While remaining federal compliant and not currently involved in any Federal or State cultivation activities Maridose has developed strategic partnerships with world-renowned researchers and institutions with strong records of legal cannabis cultivation and biopharma research," the comment states. "If granted a license by the DEA Maridose will be able to provide the highest quality standardized cannabis and cannabis extracts to meet the needs of groundbreaking lines of scientific inquiry."
Another applicant, Biopharmaceutical Research Company, said it has also been compliant with the Controlled Substances Act by not growing cannabis to date, and argued that it has "undertaken this enterprise as a business, at great risk, because we believe in the importance of compliant and top-quality federal research." While the company generally supports the agency's regulations, it recommended making a change so that the current pool of applicants who have had their proposals pending for years are prioritized.
Those comments are some of the very few that have been submitted so far that are specifically responsive to the proposed rule change.
Others put their views more bluntly, calling for the end of prohibition altogether—including one from R. Michelle Anderson that quotes Nixon administration official John Ehrlichman about the racist intent behind marijuana criminalization enforcement.
"Making the rules even more complicated by adding another step just inflates the DEA coffers at the expense of the taxpayer, contributing to our bloated bureaucracy, while adding no needed benefit," an anonymous commenter said, adding that they feel the rulemaking is the product of DEA's "unwillingness to accept marijuana reform and impending federal legality, and therefore, are making it more difficult to study in an effort to maintain their position and status."
North Dakota resident Blaine Hulbert said DEA has "had YEARS to get this done."
"We would appreciate true action this time as well as DEREGULATING and FREEING of product to be housed at the facilities that are doing the research," the comment says. "We know once it disappears into your coffers, we never hear any more about it."
The deadline to submit comments on DEA's proposed marijuana rule change is May 22.
Marijuana Groups Ask Congress To Include Banking Access In Next Coronavirus Bill
Massachusetts Lawmakers Discuss Drug Decriminalization And Safe Injection Sites At Hearing
Massachusetts lawmakers on Monday heard testimony on separate proposals to decriminalize drug possession and establish a pilot program for safe injection facilities where people could use illicit substances in a medically supervised environment to prevent overdose deaths and facilitate treatment.
The state legislature's Joint Committee on Mental Health, Substance Use and Recovery held a hearing on the harm reduction proposals, with experts and people personally impacted by substance misuse advocating for new approaches to drugs that destigmatize addiction and offer people resources outside of a criminal justice context.
The decriminalization bill would replace criminal penalties for the possession of any controlled substance with a civil fine of up to $50. To avoid the fine, individuals could enroll in a "needs screening to identify health and other service needs, including but not limited to services that may address any problematic substance use and mental health conditions, lack of employment, housing, or food, and any need for civil legal services."
For the safe injection site legislation, the state would establish a 10-year pilot program where at least two facilities would "utilize harm reduction tools, including clinical monitoring of the consumption of pre-obtained controlled substances in the presence of trained staff, for the purpose of reducing the risks of disease transmission and preventing overdose deaths."
A separate, less far-reaching bill that was added to the agenda in a late addition would direct the Department of Public Health to simply "evaluate the feasibility" of safe consumption sites and then report back to lawmakers by July 31, 2022..
The joint committee listened to academics, health professionals, lawmakers discuss the reform proposals but did not take immediate action on any of the legislation. It's unclear when the bills will be taken up again for further consideration.
"By every metric, the war on drugs has been a catastrophic failure," Rep. Mike Connolly (D) said. "In the United States and here in Massachusetts, the criminalization of drug possession is a major driver of mass incarceration. We know that black people have been incarcerated at a rate eight times higher than white people, and there's no question that the criminalization of substance use issues has contributed to these terrible disparities."
Connolly is also the sponsor of legislation that received a Joint Judiciary Committee hearing in July on  studying the implications of legalizing psychedelics like psilocybin and ayahuasca.
Officials with at least one Massachusetts city, Somerville, said that there are plans in the work to launch a safe injection facility in the jurisdiction. And they want to see the statewide bill pass to provide additional protections against being federally penalized.
"State legislation, wielding its constitutionally granted powers to enact laws for public health and safety, has the ability to greatly minimize these risks through legislation authorizing a pilot of safe consumption sites," Hannah Pappenheim, assistant city solicitor at the City of Somerville, said. "In addition, state legislation would also minimize the risk of costly—but more importantly, lengthy—litigation."
The official noted that a separate, Pennsylvania-based case on the legality of safe injection sites has been ongoing in federal courts for years at this point.
A coalition of 80 current and former prosecutors and law enforcement officials—including one who is President Joe Biden's pick for U.S. attorney of Massachusetts—recently filed a brief urging the Supreme Court to take up the case.
Xavier Bacerra, the Biden administration's secretary of health and human services, was among eight top state law enforcement officials who filed an earlier amicus brief in support of the Philadelphia-based Safehouse's safe injection site plan when he served as California's attorney general.
"State legislation paves the way for a more expedient process in Somerville, and of course elsewhere in the Commonwealth," Pappenheim said.
Somerville Mayor Joseph Curtatone (D) said at Monday's hearing that "it's important for Massachusetts to finally lead—not just compiling, but implementing a strategy that reduces harm and save lives." He conceded that he previously opposed the concept of allowing safe consumption sites; but his personal experience knowing people in his immediate family who suffered from addiction—as well as his own review of the scientific literature on harm reduction alternatives to criminalization—led him to embrace the reforms.
Massachusetts lawmakers advanced similar legislation last year, but it was not ultimately enacted.
The governor of neighboring Rhode Island signed a bill in July to establish a safe consumption site pilot program where people could test and use currently illicit drugs in a medically supervised environment. It became the first state in the country to legalize the harm reduction centers. It's not clear whether the Department of Justice will seek to intervene to prevent the opening of such facilities in that state.
Oamshri Amarasingham, deputy legislative director of the ACLU of Massachusetts, voiced support for both reform proposals at Monday's hearing and told WGBH that establishing a safe injection site pilot program "is one piece of that puzzle" that is "critically important and that's had great success in other countries."
The ACLU has long supported shifting to a #PublicHealth approach to drug policy rather than a criminal one…

Here's a report featuring additional statements from Oami @Amarasingham, our deputy legislative director. #Mapoli #Bospoli https://t.co/g1i9xbC2jS

— ACLU Massachusetts (@ACLU_Mass) September 27, 2021
Shaleen Title, a former Massachusetts cannabis commissioner who now heads the Parabola Center, juxtaposed how laws handle substances like caffeine, alcohol and nicotine differently from currently illegal drugs.
"What separates that from when we have these illicit drugs, where handcuffs and cages are involved, and what led that to be? The reason has nothing to do with science, or evidence or the relative dangers of those drugs," she said. "The reason is because—and this is well-documented—those drugs could be scapegoated and blamed on their association with indigenous and Indian and Mexican and Chinese and other cultures, and then used to target communities of color, particularly black and Latino people nationally and here in Massachusetts."
At the same time that Massachusetts legislators are looking into harm reduction and broad drug decriminalization, local activists in the state have also been pursuing psychedelics reform.
Three Massachusetts cities—Northampton, Somerville and Cambridge—have each passed resolutions to deprioritize enforcement of laws against the possession, use and distribution of a wide range of psychedelics and other drugs. The Easthampton City Council is also exploring a resolution to decriminalize a wide range of entheogenic substances, with a meeting set for Friday.
Marijuana Arrests Dropped Sharply In 2020 As Both COVID And Legalization Spread, FBI Data Shows
Marijuana Arrests Dropped Sharply In 2020 As Both COVID And Legalization Spread, FBI Data Shows
Marijuana arrests declined significantly in 2020 amid the coronavirus pandemic, newly released FBI data shows.
There were 1,155,610 drug-related arrests overall last year, with cannabis sales and possession busts accounting for just over 30 percent (or 350,150) of those cases. The vast majority were for marijuana possession alone.
The agency's data shows that there was a cannabis arrest every 90 seconds in the country in 2020, and there was a drug-related arrest every 27 seconds.
While these figures still highlight the rampant, ongoing criminalization of cannabis in states across the U.S., it's a substantial deescalation compared to 2019, when FBI reported a total of 545,601 marijuana arrests. That amounted to a cannabis bust every 58 seconds.
Put another way, there was a 36 percent decrease in cannabis cases from 2019 to 2020. And while the federal agency doesn't attempt to explain the statistical shift, there are a number of factors that could help explain it.
One of the more obvious societal changes during that timeframe is the COVID-19 health crisis, which involved social distancing requirements and generally discouraged people from being out in public where they might be at higher risk of being arrested for simple possession.
But advocates have also pointed out that the marijuana reform movement could be playing a role. Illinois's adult-use cannabis law took effect at the beginning of 2020, for example. Hawaii, New Mexico and North Dakota also enacted decriminalization of marijuana possession in 2019, and Virginia followed suit the next year.
In Arizona, limited cannabis possession was legalized for adults starting on November 30, 2020 following voter approval of a reform initiative earlier that month.
"As more states move toward the sensible policy of legalizing and regulating cannabis, we are seeing a decline in the arrest of non-violent marijuana consumers nationwide," NORML Executive Director Erik Altieri told Marijuana Moment. "The fight for legalization is a fight for justice. While these numbers represent a historic decline in arrests, even one person being put into handcuffs for the simple possession of marijuana is too many."
Despite the decline in cannabis busts, the new data shows that American law enforcement still carried out more arrests for marijuana alone last year than for murder, rape, robbery, burglary, fraud and embezzlement combined.
It should be noted that not all local police participate in FBI's reporting program, so these figures are not holistic and are estimates the agency makes based on those that do submit data.
The country had seen a consistent decline in cannabis arrests for roughly a decade prior to 2016, when those cases started to rise up until 2019.
Observers expect to see the downward trend in cannabis busts continue as more states move to end prohibition and law enforcement deprioritizes marijuana-relate cases. In New York, for example, police received new guidance this year stipulating that adults 21 and older can possess certain amounts of marijuana and consume it in places where tobacco use is permitted.
That directive alone seems to have led to a dramatic decrease in cannabis arrests in New York City.
Federal marijuana trafficking cases also continued to decline in 2020 as more states have moved to legalize, an analysis from the U.S. Sentencing Commission (USSC) that was released in June found.
Federal prosecutions of drug-related crimes overall increased in 2019, but cases involving marijuana dropped by more than a quarter, according to an end-of-year report released by Supreme Court Chief Justice John Roberts in December.
A study released by the Cato Institute in 2018 found that "state-level marijuana legalization has significantly undercut marijuana smuggling."
New York Governor Says Marijuana Legalization Will Create 'Thousands' Of Jobs And Touts Regulatory Appointments
New York Governor Says Marijuana Legalization Will Create 'Thousands' Of Jobs And Touts Regulatory Appointments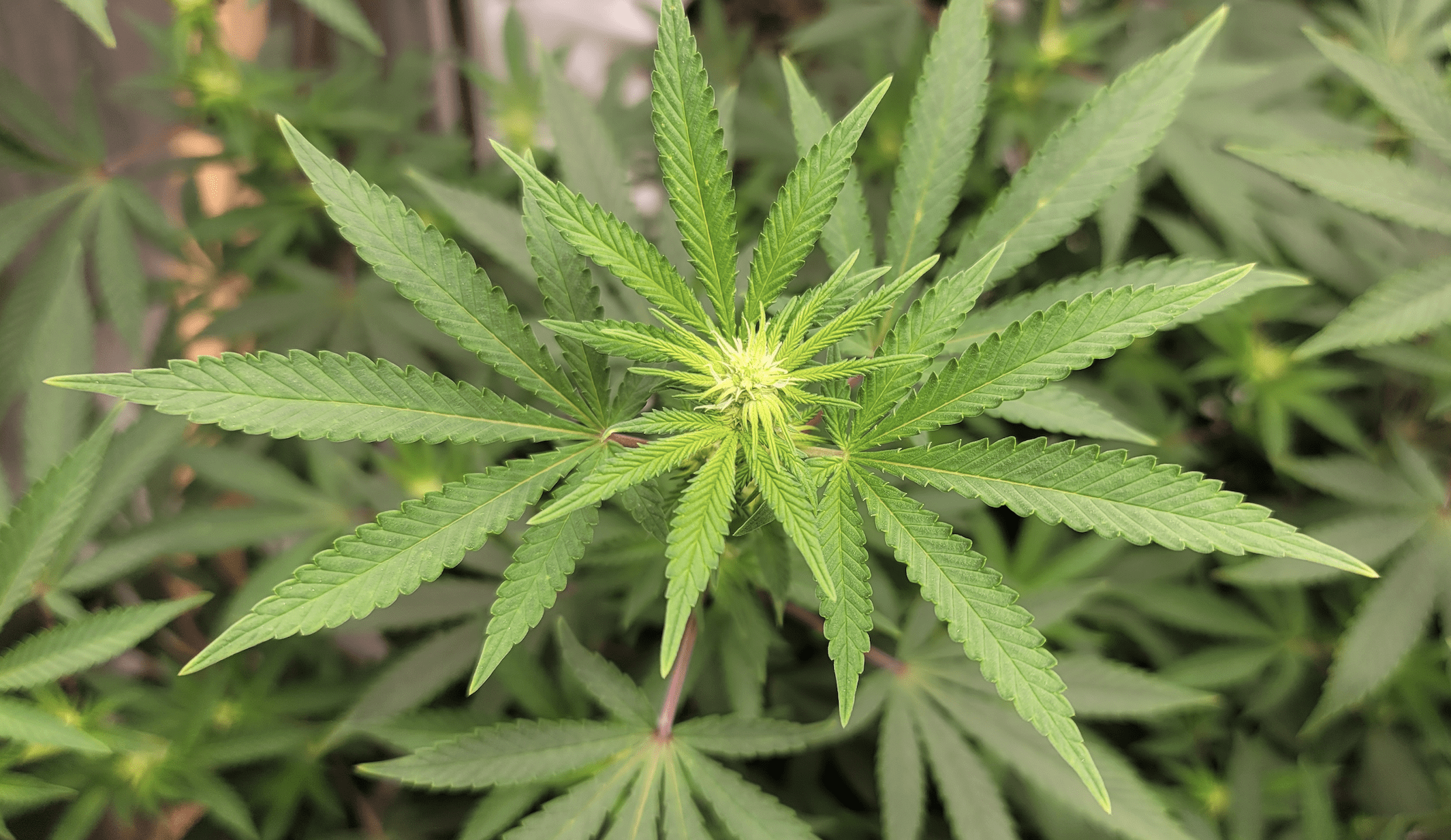 The governor of New York says marijuana legalization will generate "thousands and thousands of jobs" in the state, and she's touting her recent actions to make regulatory appointments for the industry to get implementation underway.
At the Business Council of New York State's annual meeting on Friday, Gov. Kathy Hochul (D) talked about the state's business ethic and the importance of supporting markets of all sizes, including cannabis companies.
"We do want to go big or go home, and I want to help you get there," she said. "I need you to survive because you're the identity of New York that people create jobs and opportunities. You are who we are as New Yorkers. Your success means the success of this entire state."
"So count me in as an ally—someone who's going to be there for you, who will fight for you to make sure that we do not lose out to any competition, whether it's in the space of cannabis, where I believe there's thousands and thousands of jobs and new industries, to be created that were not even focused on," Hochul said.
The governor has made a point of emphasizing her support for adult-use legalization and standing up the industry since replacing former Gov. Andrew Cuomo (D), who resigned amid a sexual misconduct scandal last month.
At Friday's meeting, she said, "I had to unleash this opportunity that had been stifled for the first five months [after legalization was signed into law] because a few appointments hadn't been made. Got that done."
Hochul named two additional Cannabis Control Board members last week, which followed the Senate confirmation of previous appointees earlier this month. The newly named regulators do not require confirmation by lawmakers.
According to The New York Post, the governor reportedly recently dismissed Norman Birenbaum, director of cannabis programs under Cuomo, whom advocates had opposed becoming the head of the new Office of Cannabis Management.
Under New York's legalization law, the independent Office of Cannabis Management within the New York State Liquor Authority was established and will be responsible for regulating the recreational cannabis market as well as the existing medical marijuana and hemp programs. It will be overseen by a five-member Cannabis Control Board.
Three members have now been appointed by the governor, and the Senate and Assembly have also appointed one member each.
As it stands, adults 21 and older can possess up to three ounces of cannabis or 24 grams of concentrates in New York—and they can also smoke marijuana in public anywhere tobacco can be smoked—but there aren't any shops open for business yet.
The first recreational marijuana retailers in New York may actually be located on Indian territory, with one tribe officially opening applications for prospective licensees earlier this month.
In July, a New York senator filed a bill to create a provisional marijuana licensing category so that farmers could begin cultivating and selling cannabis ahead of the formal rollout of the adult-use program. The bill has been referred to the Senate Rules Committee.
Because the implementation process has been drawn out, however, one GOP senator wants to give local jurisdictions another year to decide whether they will opt out of allowing marijuana businesses to operate in their area—a proposal that advocates say is unnecessary and would create undue complications for the industry.
Under the law as enacted, municipalities must determine whether they will opt out of permitting marijuana retailers or social consumption sites by December 31, 2021. Sen. George Borrello (R) introduced legislation earlier this month that would push that deadline back one year.
Legalization activists aren't buying the argument, however.
Adding pressure to get the market up and running is the fact that regulators in neighboring New Jersey recently released rules for its adult-use marijuana program, which is being implemented after voters approved a legalization referendum last year.
The state comptroller recently projected that New York stands to eventually generate $245 million in annual marijuana revenue, which they say will help offset losses from declining tobacco sales.
For the first year of cannabis sales, the state is expected to see just $20 million in tax and fee collections. That will be part of an estimated $26.7 billion in new revenues that New York is expected to generate in fiscal year 2021-2022 under a budget that the legislature passed in April.
Meanwhile, a New York lawmaker introduced a bill in June that would require the state to establish an institute to research the therapeutic potential of psychedelics.
Florida Would Study Psychedelics' Medical Benefits Under Top Senate Democrat's New Bill
Photo courtesy of Mike Latimer.