DEA Gets Few Comments On Far-Reaching Marijuana Research Proposal With Deadline Looming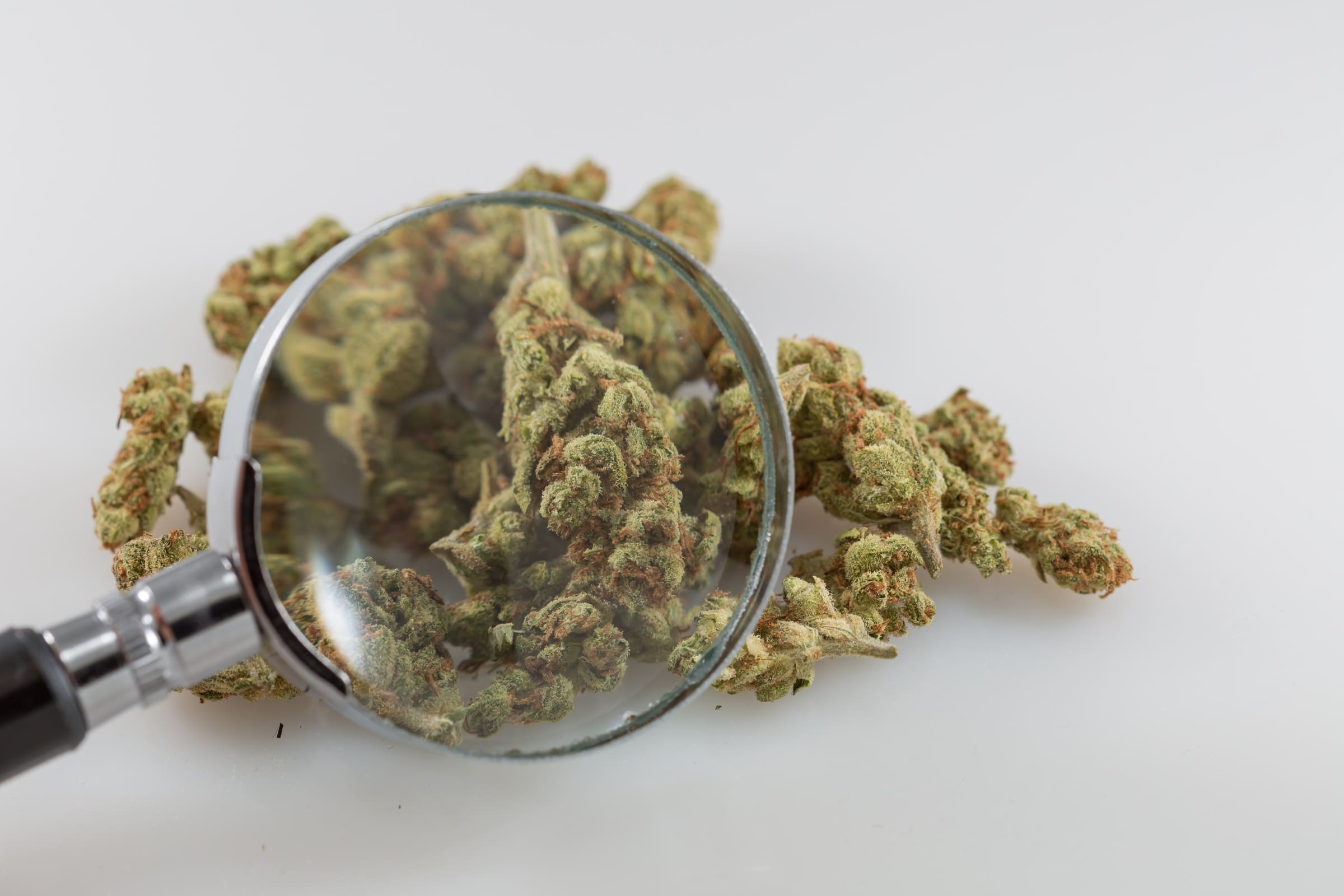 There are less than two weeks left for people to submit comments on the Drug Enforcement Administration's (DEA) proposed rule change that the agency says will enable it to increase the number of authorized growers of marijuana to be used in scientific studies.
Yet despite this major development, which includes a large-scale overhaul of the federal marijuana research program that grants DEA broadly expanded powers and controls, there appears to be relatively little public interest in providing feedback on the proposal so far—at least compared to previous cannabis-related rule changes that other federal agencies have posted.
When the U.S. Department of Agriculture (USDA) opened a comment period for proposed regulations on hemp last year, for example, more than 4,600 people replied.
But as of Wednesday, just 31 people or organizations have weighed in on the new DEA notice that stands to have a lasting impact on marijuana research in the country and represents the culmination of a years-long conflict between scientists and the agency.
Four years ago, DEA pledged to expand cannabis cultivators for studies. Dozens of research institutions submitted applications, only to hear silence. A lawsuit alleged that DEA was deliberately delaying the process, leading the agency to issue an update last year stipulating that the application procedure had to be revised.
It turns out that there was more to that story. The scientist behind that lawsuit filed another case citing the Freedom of Information Act, requesting the disclosure of a "secret" Justice Department document she claimed was used to justify inaction on the applications. As part of a settlement, the department published a 2018 Office of Legal Counsel memo this month that concluded DEA was in violation of international treaties that dictate how member nations must approach the production of controlled substances.
The office further determined that in order to be in compliance, a single agency needed to control the possession and purchasing of marijuana for research. Currently, DEA registers scientists to obtain cannabis, which is grown by a third-party farm at the University of Mississippi that is overseen by the National Institute on Drug Abuse (NIDA). DEA's proposed rules would make it the sole agency in charge of research-grade cannabis, a change it says will put it in compliance with treaty obligations.
Generally speaking, researchers applauded the moves to authorize new growers, as it signals that the University of Mississippi monopoly on marijuana for research could soon be ending. That's especially important given concerns about the quality of cannabis grown at the facility. One study found that its plants are chemically more similar to hemp than marijuana that is available to consumers in state-legal markets.
But not everyone is pleased with the details of the proposed rule change.
With the deadline for public comments fast approaching, here's a look at what people and organizations are telling DEA about its proposal:
One of the major voices opposing the specifics of the new rules is NORML, which argued in its formal comment that DEA does not have the track record to inspire confidence that the agency is making a good faith effort to expand cannabis research.
"While NORML has long supported facilitating and expanding domestic clinical research efforts, we do not believe that these proposed rules, if enacted, will achieve this outcome," the group said. "Rather, we believe that the adoption of these rules may further stonewall efforts to advance our scientific understanding of cannabis by unduly expanding the DEA's authority and control over decisions that ought to be left up to health experts and scientists."
"NORML opposes the DEA's proposed rules and, instead, proposes a more practical alternative to facilitate clinical cannabis research in the United States," the comment continues. "Rather than compelling scientists to access marijuana products of questionable quality manufactured by a limited number of federally licensed producers, NORML believes that federal regulators should allow investigators to access the cannabis that is currently being produced by the multitude of state-sanctioned growers and retailers throughout the country."
The National Cannabis Industry Association (NCIA) said it broadly opposes DEA's proposed regulations, contending that as a law enforcement agency, it would be inappropriate for it to govern production and research into cannabis. NCIA raised a series of concerns and said the rules should either be dramatically amended or withdrawn entirely.
Chief among its recommendations would be for a public health agency like the National Institutes of Health to be responsible for domestic cannabis production for research purposes and to make it so marijuana cultivators that have been operating in compliance with state laws be eligible for grow the plant for studies.
As it stands, DEA's proposal stipulates that applicants can be denied if they've violated the federal Controlled Substances Act—something all existing state-legal marijuana cultivation businesses have technically done.
"The federal government should be incentivizing research, not discouraging it," NCIA said, adding that it should work to "create a pathway for less restrictive means by which the country can access important information about the medicinal properties of cannabis."
The advocacy group Americans for Safe Access (ASA) said that while it is "in favor of expanding the production of research grade cannabis and supports research that can potentially lead to the approval by the FDA of cannabis based medicine," the group is "skeptical of the DEA's administration of the program and new framework design."
ASA made several recommendations in the draft comment that has not yet been filed but was shared with Marijuana Moment, including ensuring that there is a "not-for-profit wholesaling scheme to distribute research grade cannabis" and allowing state-legal cannabis producers to participate in the program.
It also wants to remove NIDA from conducting medical cannabis research altogether due to an "unscientific agenda" it has demonstrated over its decades of controlling the process. ASA also suggested that if DEA "should fail to provide adequate licensure or unfairly distributes research grade cannabis (as they have in the past)" the agency should be stripped of its authorities and replaced with a new Office of Medical Cannabis Control.
"Increased access, exposure, and broader normalization of cannabis have deeply affected the American consciousness," the group said. "Cannabis has become a more popularized form of medicine."
An individual going by the name of Eric D. offered an interesting perspective in a separate comment, urging DEA to "include provisions to ensure equal opportunity to small- and mid-sized growers."
"For example, reasonable application and processing fees, especially early in the application process, so the barriers to entry are not insurmountable for some applicants, while being insignificant for others," the comment states. "Cannabis, unlike other medicines, can be produced by novice growers. It is of great concern that in the event that federal regulations for production become more permissive, a small group of producers will gain control of the entire market."
Maridose, a company that said was formed because of DEA's 2016 announcement about research expansion, said it is supportive of the proposed rule changes, though it outlined a series of questions it hoped the agency would clarify.
The company argued it would be helpful if DEA could clarify how the price of cannabis products it purchases will be determined, how it will ensure that there's competition and availability of different marijuana varieties for researchers and what the packaging and shipping requirements will be for manufacturers.
"While remaining federal compliant and not currently involved in any Federal or State cultivation activities Maridose has developed strategic partnerships with world-renowned researchers and institutions with strong records of legal cannabis cultivation and biopharma research," the comment states. "If granted a license by the DEA Maridose will be able to provide the highest quality standardized cannabis and cannabis extracts to meet the needs of groundbreaking lines of scientific inquiry."
Another applicant, Biopharmaceutical Research Company, said it has also been compliant with the Controlled Substances Act by not growing cannabis to date, and argued that it has "undertaken this enterprise as a business, at great risk, because we believe in the importance of compliant and top-quality federal research." While the company generally supports the agency's regulations, it recommended making a change so that the current pool of applicants who have had their proposals pending for years are prioritized.
Those comments are some of the very few that have been submitted so far that are specifically responsive to the proposed rule change.
Others put their views more bluntly, calling for the end of prohibition altogether—including one from R. Michelle Anderson that quotes Nixon administration official John Ehrlichman about the racist intent behind marijuana criminalization enforcement.
"Making the rules even more complicated by adding another step just inflates the DEA coffers at the expense of the taxpayer, contributing to our bloated bureaucracy, while adding no needed benefit," an anonymous commenter said, adding that they feel the rulemaking is the product of DEA's "unwillingness to accept marijuana reform and impending federal legality, and therefore, are making it more difficult to study in an effort to maintain their position and status."
North Dakota resident Blaine Hulbert said DEA has "had YEARS to get this done."
"We would appreciate true action this time as well as DEREGULATING and FREEING of product to be housed at the facilities that are doing the research," the comment says. "We know once it disappears into your coffers, we never hear any more about it."
The deadline to submit comments on DEA's proposed marijuana rule change is May 22.
Marijuana Groups Ask Congress To Include Banking Access In Next Coronavirus Bill