Marijuana Groups Ask Congress To Include Banking Access In Next Coronavirus Bill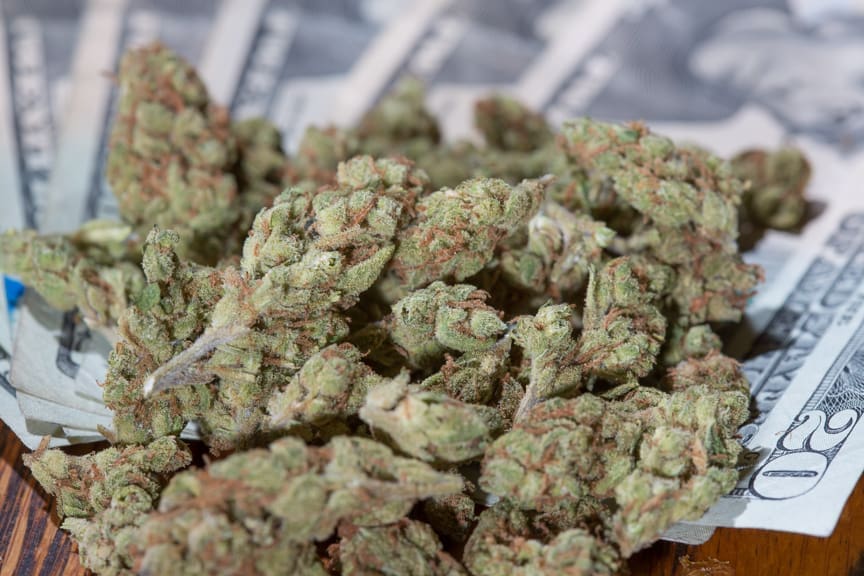 A coalition of marijuana advocacy groups sent a letter to House leadership on Friday, asking that they incorporate language allowing the cannabis industry to access banking services in upcoming coronavirus relief legislation.
Because financial institutions fear being penalized by federal regulators if they work with state-legal marijuana businesses, these companies are often forced to deal on a largely cash basis. That has long put them at risk of being targets of crime—but the groups said during this outbreak, it's especially dangerous, as the virus can be spread widely if hard currency is contaminated and circulated.
The banking restriction means that many cannabis businesses accept only cash for purchases, rather than contactless options such as credit cards or remote payment, which hampers recommended social distancing practices.
"As recent reports show that viruses can live on cash for up to 17 days, the public safety concerns of this cash-only system compound," the letter says. "The lack of access to financial institutions places industry workers, government employees, and the public at-large at risk as banknotes circulate from consumers and patients to businesses to government."
"Unlike other essential industries with access to remote payment processing and the use of credit cards to make a transaction entirely contactless, an industry limited to cash transactions must do business in close proximity to the public, including immunocompromised and otherwise medically vulnerable patients."
The letter—signed by the National Cannabis Industry Association, Americans for Safe Access, Global Alliance for Cannabis Commerce, Marijuana Policy Project, Minority Cannabis Business Association, NORML, National Cannabis Roundtable, National Association of Cannabis Businesses, Policy Center for Public Health and Safety and Safe and Responsible Banking Alliance—also touches on the lack of access to federal COVID-19 relief funds for the marijuana industry and the potential consequences.
"While some businesses saw a brief spike in revenue at the beginning of the pandemic, this was not an industry wide trend and revenues across the industry have since plummeted," it states. "If businesses cannot access the resources to remain operational, patients would be forced into the illicit market of unregulated medicine and transactions. The closure of legitimate businesses would also result in lost state tax revenue."
A potential solution to the cash issue would be to include language from the House-passed Secure and Fair Enforcement (SAFE) Banking Act in future coronavirus legislation, the groups wrote.
Lawmakers who are sponsoring that bill also chimed in through an industry-circulated press release about the letter.
"Cannabis businesses and their employees already face a significant public safety risk without access to the banking system, and the COVID-19 crisis has only exacerbated this risk with these essential businesses having to move their cash-only transactions outside the store," Rep. Ed Perlmutter (D-CO), said. "At the same time, many of these businesses are facing disruptions in their supply chain and in normal operations and they should be eligible for relief just like any other legal, legitimate business during this pandemic."
"I will continue to push for inclusion of the SAFE Banking Act or other forms of relief for this industry in the next package," he said.
The #COVID19 crisis has only exacerbated the public safety risk for cannabis businesses. And now many of them are facing disruptions in their supply chain & normal operations. They should be eligible for relief just like any other legal, legitimate business during this pandemic. https://t.co/HFnF2HdfWe

— Rep. Ed Perlmutter (@RepPerlmutter) May 8, 2020
Last month, the congressman raised the issue with Speaker Nancy Pelosi (D-CA), who he said supported adding marijuana banking access to coronavirus legislation.
Sen. Jeff Merkley (D-OR), sponsor of the Senate version of the standalone bill, said the lack of banking services for the cannabis industry is "making it increasingly difficult for these businesses to keep their workers and customers safe while they fight to stay afloat."
"The SAFE Banking Act is more important than ever to these businesses and the families who rely on them, and I'm committed to doing everything I can to get it passed," he said.
The new letter to Pelosi and Minority Leader Kevin McCarthy (R-CA) concludes: "We respectfully request that you include the Secure and Fair Enforcement (SAFE) Banking Act, or similar language in the next coronavirus relief package, to ensure these essential businesses have access to the financial services necessary to ensure the safety of medical cannabis patients, workers, and the public."
A major cannabis company called Flow Kana is also asking people to send messages to their representatives, stressing the particular need for banking access during the outbreak.
While the letter from the advocacy groups focuses on banking access, there have been multiple, similar calls to provide marijuana companies with access to Small Business Administration (SBA) coronavirus relief programs.
The agency has made clear that federal policies prohibit the agency from providing its services to businesses that market marijuana, or even those that indirectly work with the industry such as accounting or law firms. While many cannabis businesses are continuing to operate as state-approved essential services, industry stakeholders say they need the federal safeguards just like any other legitimate company.
Civil rights groups and industry stakeholders—as well as lawmakers in the House and Senate—have urged Congress to let the cannabis market access COVID-19 funds like any other industry. And last month, legislators introduced a bill, led by Rep. Earl Blumenauer (D-OR), that would extend relief to cannabis companies.
A coalition of marijuana trade organizations and credit unions also called on Congress to provide cannabis businesses with access to federal coronavirus relief.
In a letter to state treasurers that was delivered last month, a coalition of marijuana industry associations urged the officials to pressure their congressional delegations to include SBA access for cannabis firms in future coronavirus legislation. They also want the states to explore providing separate loan and lending programs for the market.
A Massachusetts legislative committee held a hearing this week on a bill that would establish a state-level loan programs for the cannabis industry and other businesses left out of federal relief.
Read the new letter urging cannabis banking access in COVID-19 legislation below: 
SAFE Banking Letter House by Marijuana Moment on Scribd
USDA Approves Hemp Plans For Massachusetts And Five Indian Tribes
Trump Reelection Campaign Attacks Biden As 'Architect' Of The War On Drugs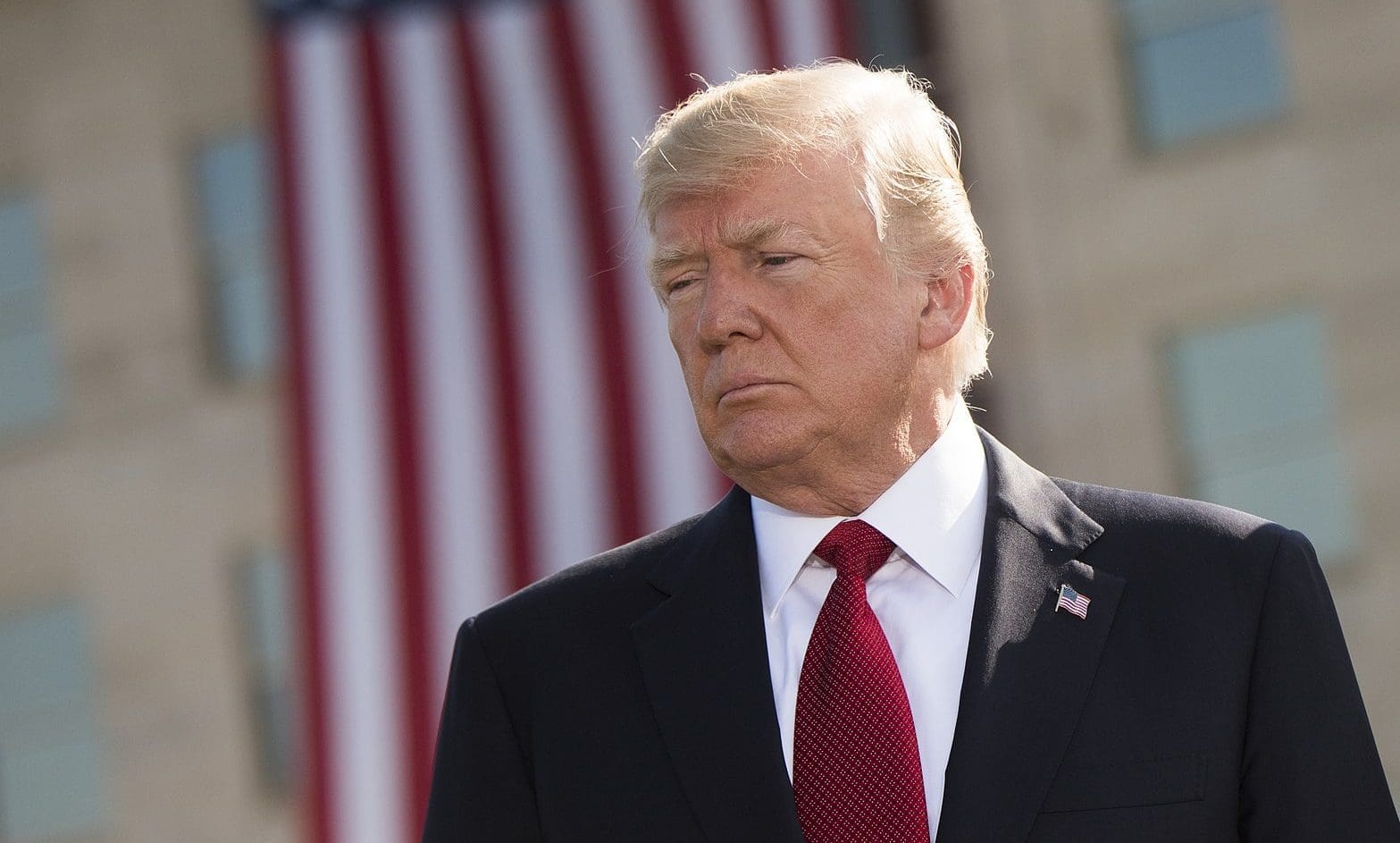 President Trump's reelection campaign is seizing on presumptive Democratic presidential nominee Joe Biden's record as a chief sponsor and champion of punitive anti-drug laws that have contributed to mass incarceration.
In a blog post on Tuesday, the campaign attacked Biden as a "typical Washington career politician who spent decades building up America's mass incarceration system and poisoning the public discourse with race-baiting, divisive and inflammatory remarks."
Biden's role in authoring bills ramping up the war on drugs during his time in the Senate is also being featured in a Trump 2020 video ad—signaling that the president is angling to present himself as the drug policy reform candidate as the November election approaches.
"Biden hasn't just stoked America's racial divisions over the course of his decades in Washington," the blog post on donaldjtrump.com, which was later shared on Twitter by the technically unaffiliated super PAC America First, states. "Biden was the chief architect of mass incarceration and the War on Drugs, which targeted Black Americans."
Biden hasn't just stoked America's racial divisions over the course of his decades in Washington. Biden was the chief architect of mass incarceration and the War on Drugs, which targeted Black Americans. https://t.co/DV0Yf8Fvvw

— America First (@AmericaFirstPAC) June 2, 2020
"Biden voted to extend minimum penalties for people under 21 charged with selling marijuana, and introduced the civil forfeiture legislation which allows the government to seize assets of citizens accused of drug crimes," the campaign blog post continues. "Biden helped write the Anti-Drug Abuse Act, which created the 100:1 crack cocaine sentencing disparity and disproportionately targeted minority communities."
"Biden's self-imagined reinvention as a racial healer is laughable and requires memory-holing decades of racially inflammatory rhetoric."
In the video ad released last month, the Trump campaign said that mass incarceration "has put hundreds of thousands behind bars for minor offenses. Joe Biden wrote those laws."
"Joe Biden's policies destroyed millions of black lives" due to his role in advancing anti-drug laws and other criminal justice policies, it states. "Joe Biden may not remember. But we do."
The campaign first indicated it would be highlighting criminal justice reform when it aired an ad during the Super Bowl in February touting the president's commutation of a person convicted of a nonviolent drug offense.
I promised to restore hope in America. That includes the least among us. Together, let's KEEP AMERICA GREAT!

Text TRUMP to 88022 if you liked our Super Bowl ad! pic.twitter.com/Lgjt53B7QX

— Donald J. Trump (@realDonaldTrump) February 2, 2020
Drug reform advocates have made similar criticisms of the former vice president, arguing that his record does not bode well for the prospects of comprehensive policy changes in the U.S. criminal justice system. His ongoing opposition to adult-use marijuana legalization has also been a source of frustration, despite his recent support for more modest proposals such as decriminalizing possession, allowing medical cannabis, federal rescheduling, expunging past convictions and letting states set their own laws.
That said, while the Trump administration has taken certain modest bipartisan steps—such as signing sentencing reform legislation, granting clemency to certain individuals with prior federal drug convictions and voicing support for states' rights when it comes to cannabis legalization—the image of a uniformly pro-reform president that the campaign is attempting to present isn't the full picture.
"Joe Biden's record on drug policy is quite abysmal given his role in the 1994 Crime Bill and as one of the lead advocates for increased mandatory minimum sentences and other policies that inflamed our crisis of mass incarceration in this country," Erik Altieri, executive director of NORML, told Marijuana Moment. "Unfortunately, despite not having a long legislative record like Biden for direct comparison, Donald Trump's history as it relates to racial justice and drug policy is also quite horrendous."
Trump's first attorney general, Jeff Sessions, rescinded Obama-era guidance known as the Cole memo. Under that directive, federal prosecutors were advised not to pursue action against individuals for state-legal cannabis-related activity, except under a select set of circumstances.
Also, while Trump has voiced support for medical cannabis legalization, he's on several occasions released signing statements on spending legislation stipulating that he reserves the right to ignore a long-standing rider that prohibits the Justice Department from using its funds to interfere with state-legal medical marijuana programs.
Trump also asked Congress to end the medical cannabis protections as part of his fiscal year 2021 budget plan—something the Obama administration also previously did to no avail.
Despite his pledged support for medical cannabis and states' rights, Trump evidently holds some negative views toward marijuana consumption, as evidenced in a recording from 2018 that was leaked two years later. In that recording, the president said that using cannabis makes people "lose IQ points."
Another controversial administrative action concerns immigrants and marijuana. In April 2019, the U.S. Citizenship and Immigration Services issued a memo stating that using marijuana or engaging in cannabis-related "activities" such as working for a dispensary—even in states where it's legal—is an immoral offense that makes immigrants ineligible for citizenship.
In December 2019, the Justice Department issued a notice that it was seeking to make certain marijuana offenses, including misdemeanor possession, grounds to deny asylum to migrants.
In February 2020, the president applauded countries that impose the death penalty for drug traffickers—a point he's repeatedly been known to make, according to a report from Axios.
Meanwhile, though the president's reelection campaign is presenting him as a criminal justice reformer, Trump himself in recent days has embraced the slogan of "law and order" as he has seemed to endorse violent law enforcement responses to people protesting police killings of black Americans.
Sleepy Joe has been in politics for 40 years, and did nothing. Now he pretends to have the answers. He doesn't even know the questions. Weakness will never beat anarchists, looters or thugs, and Joe has been politically weak all of his life. LAW & ORDER!

— Donald J. Trump (@realDonaldTrump) June 2, 2020
Altieri of NORML said that despite these conflicting statements and administrative actions, the Trump campaign "does seem to understand by putting forth this outreach is that marijuana law reform and ending our failed War on Drugs are popular positions with the majority of all Americans, regardless of political affiliation."
"All candidates should be putting forth comprehensive plans on how they will address cannabis and criminal justice reform if they are in the White House in 2021, but as of yet we've seen mostly lip service and finger pointing in lieu of real solutions," he said.
The White House Is Reviewing CBD And Marijuana Research Guidance From FDA
Photo courtesy of Wikimedia.
The White House Is Reviewing CBD And Marijuana Research Guidance From FDA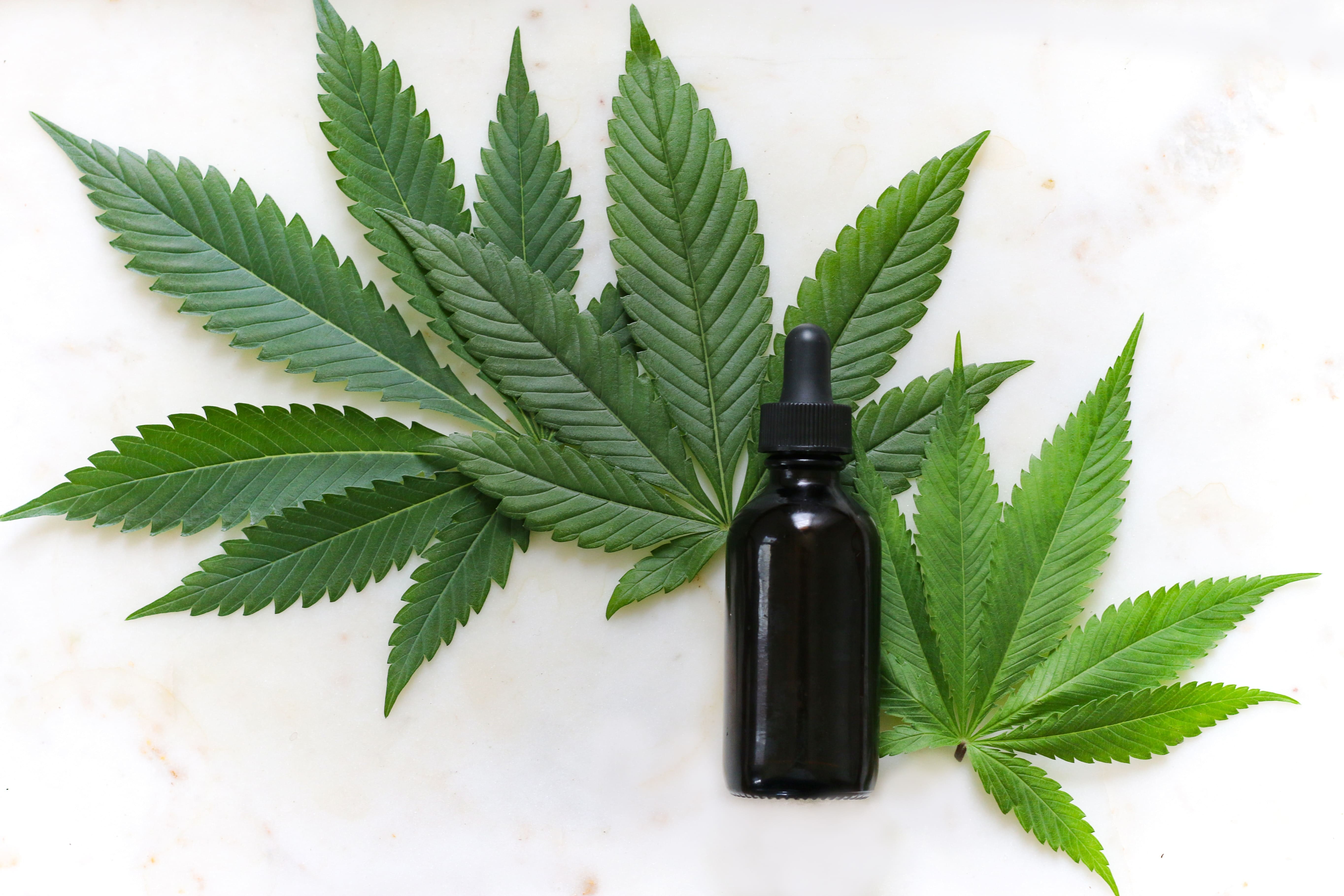 The White House is currently reviewing a federal plan for marijuana and CBD research.
The Food and Drug Administration (FDA) submitted draft guidance on the issue last week to the White House Office of Management and Budget (OMB).
Details about the document—titled "Cannabis and Cannabis-Derived Compounds: Quality Considerations for Clinical Research"—are sparse. But an FDA spokesperson indicated to Marijuana Moment that it's related to the agency's ongoing work to develop broader CBD regulations that could eventually allow for the marketing of cannabis products as dietary supplements or food items.
"We recognize that there is substantial public interest in marketing and accessing CBD for a variety of products. We are working toward a goal of providing additional guidance, and have made substantial progress," FDA said in a statement. "There are many questions to explore regarding the science, safety, effectiveness and quality of products containing CBD, and we need to do our due diligence."
"As part of our work, the FDA continues to explore potential pathways for various types of CBD products to be lawfully marketed," the statement continues. "An important component of this work is obtaining and evaluating information to address outstanding questions related to the safety of CBD products that will inform our consideration of potential regulatory frameworks for CBD while maintaining the FDA's rigorous public health standards."
What remains to be seen is whether FDA plans to wait for this specific guidance to be finalized and for the resulting research to be completed before it gets around to issuing final rules for CBD products in general. Stakeholders have been eagerly awaiting those regulations so they can fully take advantage of the legalization of hemp and its derivatives.
"We will continue to update the public about our path forward as our work progresses, and provide information that is based on sound science and data," FDA said.
While sending the guidance to OMB could be interpreted as a positive development signaling that FDA is making progress on the development of regulations, former FDA Commissioner Scott Gottlieb said on Saturday that White House policies requiring OMB to review scientific documents in the first place represent an onerous step that's delayed the issuance of guidance.
It's also worth noting FDA's effort to modernize definition of "healthy" on food labels to help consumers make more informed choices about diets has been under OMB review since August 2019. Will technical and scientific guidance critical to advancing patient care move faster? 2/2

— Scott Gottlieb, MD (@ScottGottliebMD) May 30, 2020
The FDA spokesperson declined to comment on the former commissioner's statement.
The agency first announced in January that it planned to publish guidance on cannabis research this year. It's not clear how long the OMB review will take or when the document will be finalized for public release.
In addition to sending the guidance to the White House for review, FDA is also soliciting public input about the safety and efficacy of CBD in comment period it has decided to keep open indefinitely. The agency said in an update to Congress in March that it has several specific questions it wants answered before deciding whether the cannabidiol can be lawfully marketed. That includes questions about the impact of different methods of consumption and drug interactions.
In the meantime, FDA is maintaining enforcement discretion when it comes to action against companies that sell CBD products regardless of the lack of regulations and has said it is currently targeting sellers that make especially outlandish or unsanctioned claims about the therapeutic value of their products.
It sent a warning letter to a CBD company owned by a former NFL player after advertisements it displayed suggested its products could treat and prevent a coronavirus infection, for example.
FDA sent a letter warning to a company about its marketing of injectable CBD products that led to a voluntary recall last month.
The agency also publicized a voluntary recall of another CBD product from a different company, notifying consumers about potentially high levels of lead in a batch of tinctures.
FDA has previously issued warnings to other CBD companies that have made unsubstantiated claims about the therapeutic potential of their products.
Scientists And Veterans File Lawsuit Challenging DEA's Marijuana Rescheduling Denials
Photo by Kimzy Nanney.
Marijuana Legalization And The Fight For Racial Justice (Op-Ed)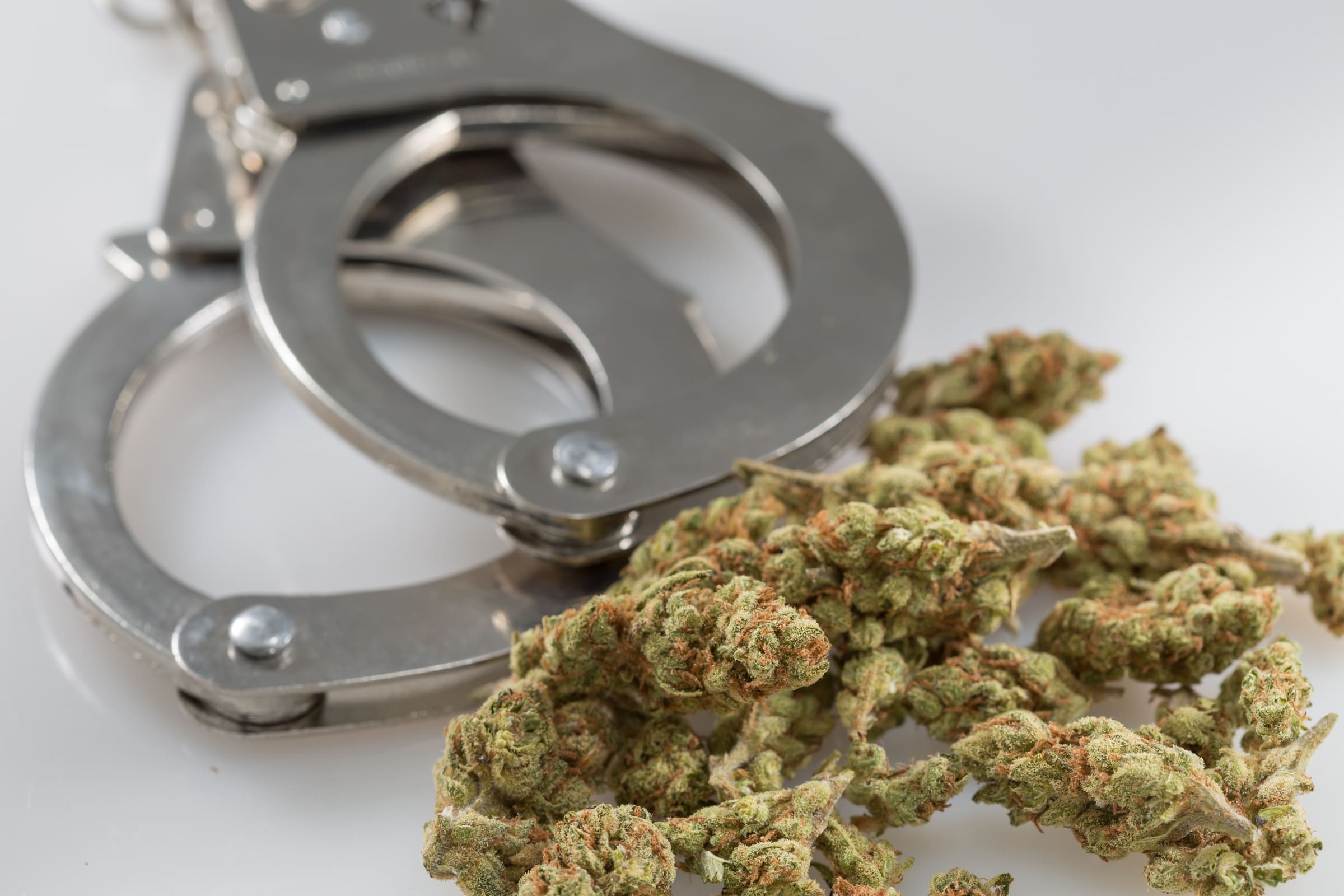 "Black and brown lives matter and we owe it to our country and to ourselves to take tangible steps toward dismantling many of the power structures that perpetuate injustice. Marijuana prohibition is simply one of them."
By Erik Altieri, NORML
On May 25th, George Floyd was killed on camera by officers affiliated with the Minneapolis Police Department. As were many Americans, we were shocked and disheartened by this tragic and needless loss of life.
As the events of the past few days have unfolded, it is clear that America is in the midst of a long overdue reckoning with itself. Since 1619, when the first ships arrived on the coast of Virginia with enslaved Africans in chains, our country has long had to struggle to address the inequality and structural racism embedded within our public institutions—particularly within the criminal justice system.
From slavery and the Civil War, to the battles to end Jim Crow laws, to the marches for civil rights, to the protests against mass incarceration, to the Black Lives Matter movement, each generation of Americans has stepped up to take action to fight to end racial injustice.
As protests continue to take place across our nation, more Americans are beginning to publicly demand action from their local, state and federal leaders to end the policies and practices that promote, enable and drive systemic racial injustice. In these conversations about policy solutions, many will include in their demands an ending to the war on drugs—or, at a minimum, an ending to marijuana criminalization. But while ending cannabis prohibition is both important and necessary, we must also recognize that doing so is but a single piece of a much larger puzzle.
Will legalizing marijuana reform alone solve the problem of racial injustice? No.
Is ending cannabis prohibition going to fix all of America's social ills? No.
After we legalize adult-cannabis use, will we see an end to discriminatory policing against communities of color and other marginalized groups? No.
Will end marijuana prohibition be a small step toward the greater goal of promoting justice? Without a doubt, yes.
And the majority of Americans agree.
Will marijuana reform end racism? No. Can it be a part of reforming a broken & racist system? Yes.

It is important for those of us not from marginalized communities to truly listen to those who are facing this oppression & support them in this struggle.https://t.co/9fesgBY7Pc

— NORML (@NORML) June 2, 2020
Our decades-long prohibition of marijuana was founded upon racism and bigotry. Look no further than the sentiments of its architect, Harry J. Anslinger, Commissioner of the Federal Bureau of Narcotics, who declared: "[M]ost [marijuana consumers in the US] are Negroes, Hispanics, Filipinos and entertainers. … [M]arijuana causes white women to seek sexual relations with Negroes. … Reefer makes darkies think they're as good as white men."
These racial biases were later exploited by the Nixon administration when it ramped up the drug war in 1970 and declared cannabis to be "public enemy #1." As former Nixon adviser John Ehrlichman later acknowledged: "The Nixon campaign in 1968, and the Nixon White House after that, had two enemies: the antiwar left and black people. You understand what I'm saying? We knew we couldn't make it illegal to be either against the war or black, but by getting the public to associate the hippies with marijuana and blacks with heroin, and then criminalizing both heavily, we could disrupt those communities. We could arrest their leaders, raid their homes, break up their meetings, and vilify them night after night on the evening news. Did we know we were lying about the drugs? Of course we did."
Today, the modern era of marijuana prohibition continues to be disproportionately applied. Annually, over 650,000 Americans are arrested for violating marijuana laws. Yet, according to an analysis of these arrests released earlier this year by the ACLU, "In every single state, Black people were more likely to be arrested for marijuana possession, and in some states, Black people were up to six, eight, or almost ten times more likely to be arrested. In 31 states, racial disparities were actually larger in 2018 than they were in 2010."
Of course, marijuana prohibition isn't the sole cause of America's racial inequities, nor is it the sole reason why certain members of the police continue to engage in racially-aggressive policing and misconduct. But its criminalization is one of the tools commonly used to justify and perpetuate these injustices.
For example, marijuana enforcement was the pretext in the fatal law enforcement shooting of another Minnesotan just a few years before George Floyd's murder: Philando Castile. The officer in this case alleged that he feared for his life simply because he believed that Mr. Castille had been smoking marijuana, stating: "I thought I was gonna die. And I thought if he's, if he has the guts and the audacity to smoke marijuana in front of the 5-year-old girl and risk her lungs and risk her life by giving her secondhand smoke and the front seat passenger doing the same thing then what, what care does he give about me. And, I let off the rounds and then after the rounds were off, the little girl was screaming."
Even in those jurisdictions where adult-use cannabis is legal, we know that there still remains much work to be done to address continuing racial inequities. For instance, African Americans and Latinos continue to disproportionately be targeted for traffic stops in Colorado and Washington even after legalization.
Then there is the question of the cannabis industry itself. We advocates need to continue to push for inclusion and equity within this space. We must not ignore the reality that while a handful of venture capitalists are now engaging in licensed cannabis sales in systems that largely exclude minority ownership while millions of others—most of them young, poor and people of color—continue to face arrest and incarceration for engaging in much of the same behavior.
There is no doubt that our national discussion over matters of race and policing will continue long after these public protests have ceased. NORML believes that calls for cannabis legalization need to be an important part of this emerging discussion—but only a part. Black and brown lives matter and we owe it to our country and to ourselves to take tangible steps toward dismantling many of the power structures that perpetuate injustice. Marijuana prohibition is simply one of them.
We are at a crossroads in this country and it is time for all of us to march as allies in the fight for racial justice and equality. It is important during this process for those of us not from these marginalized communities to truly listen to those who are facing this oppression and support them in this struggle. Let us take this moment in time to pledge to put in the work necessary in order to make America the better and more just nation that we know it can be.
Erik Altieri is executive director of NORML.
Cory Booker Cites Marijuana Enforcement As Example Of Racial Injustice That Is Motivating Protests