D.C. Would Vote To Decriminalize Psychedelics, Poll Shows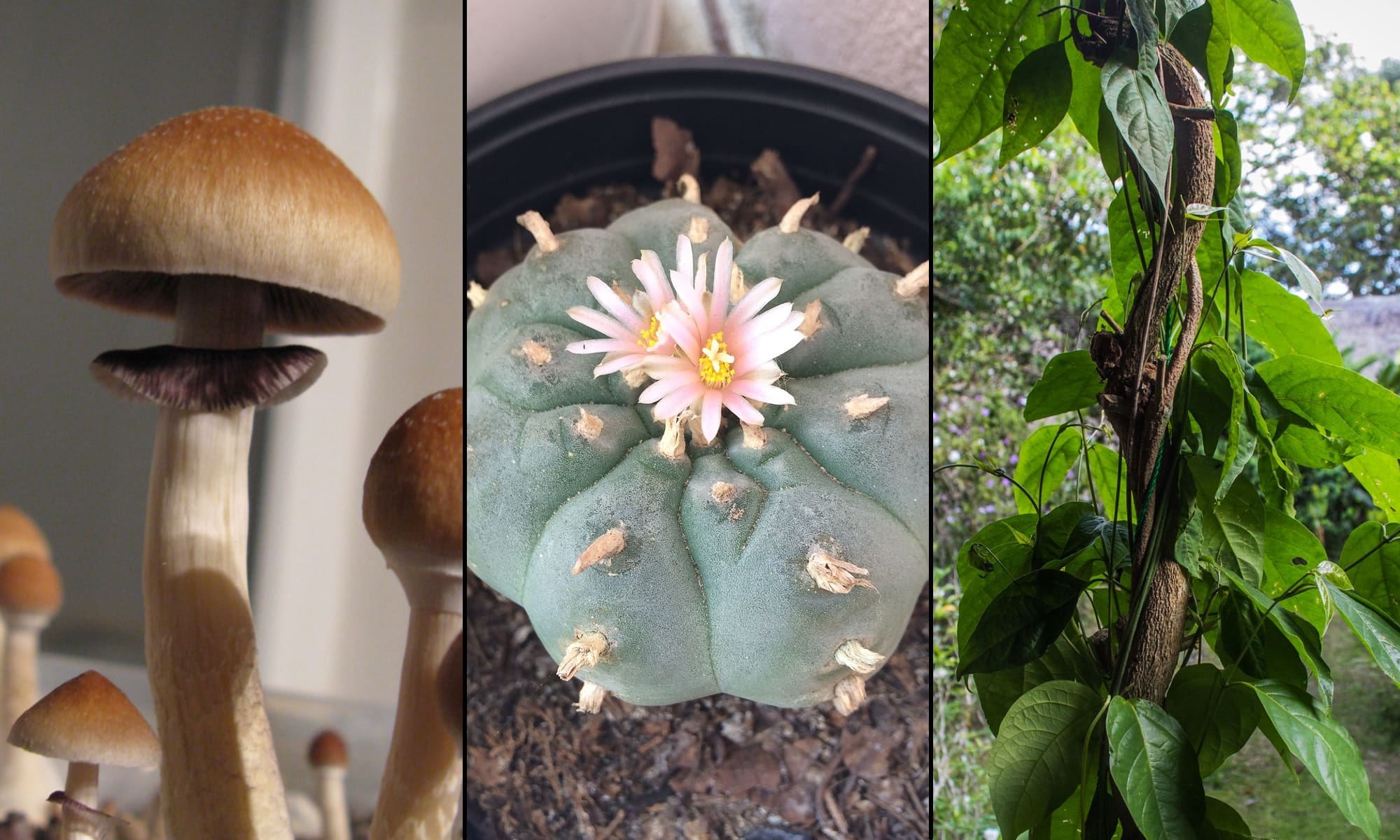 Voters would likely approve a measure to decriminalize psychedelic plants and fungi in the nation's capital if organizers qualified it for the November ballot, a new poll shows.
But even getting the measure before Washington, D.C. voters may be a tall order as the coronavirus pandemic has hampered signature gathering efforts for the proposed initiative to make psilocybin, ayahuasca, ibogaine and other entheogens among the city's lowest law enforcement priorities.
The new poll, commissioned by the Decriminalize Nature D.C. campaign, asked likely voters a series of questions about their support for the psychedelics reform measure.
When read the actual ballot text at the start of the survey, a bare majority—51 percent—said they were in favor, compared to 27 percent in opposition.
Support rose to 60 percent after voters were given more information about the measure's provisions. That's more than twice as many as said they oppose the reform, which stayed at 27 percent.
After being read pro and con arguments about the psychedelics decriminalization question, the final result was 59 percent in support to 32 percent in opposition.
"Despite the current public health crisis, D.C. voters have made clear that they are ready to change how D.C. approaches entheogens," Melissa Lavasani, the proposer of the measure, said in a press release. "Now our campaign must make sure that voters have the opportunity to do so "
The poll found that 10 percent of voters say they have personally used psilocybin or magic mushrooms, and 23 percent say that someone close to them has. When it comes to other substances that would be covered under the proposed ballot measure's provisions, however, only single-digit percentages of voters say they or someone close to them has experience with ayahuasca, mescaline or iboga.
"This lack of direct personal experience underscores the need for public education about plant medicines, and their benefits for addressing these widespread mental health conditions," a memo prepared by FM3 Research, which conducted the survey, says.
That said, majorities of voters say they or someone in their life has experienced anxiety or depression—and nearly a third know someone who has experienced PTSD—conditions which a growing body of research says can be treated with psychedelic therapy. Therefore, the activists behind the measure want to focus campaign ads on the therapeutic uses of the substances they are seeking to effectively decriminalize.
"In sum, the survey results show a clear path to victory for Initiative 81 with a strong campaign," the polling memo says. "Despite very few voters having a personal experience with plant medicines like psilocybin, ayahuasca, iboga or mescaline, DC voters largely support a measure that would re-focus public safety resources on more important issues than possession of these substances."
Activists in more than 100 U.S. cities are pursuing similar psychedelics reform campaigns, a movement that kicked off after Denver voters approved a psilocybin decriminalization ballot measure last year.
Shortly after that, the Oakland, California City Council passed a resolution covering a broad ranged of psychedelics. The Santa Cruz, California City Council follow suit in January by approving its own psychedelics decriminalization measure.
The results of the new D.C. poll are promising for the activists behind the measure, and bode well for a victory in November—if only they can get it on the ballot for voters to decide on.
The COVID-19 outbreak has made traditional in-person petitioning all but impossible as people are taking social distancing measures to prevent the further spread of the virus.
Members of Decriminalize Nature D.C.—several of whom were part of the successful effort to pass a marijuana legalization ballot measure in the District of Columbia in 2014—have pushed city officials to let them collect signatures electronically, but those calls have so far gone unheeded.
They have also asked to revise a current regulation that prevents voters from signing a ballot petition that they themselves are circulating, which in effect means that in order for someone to list their support there needs to be person-to-person contact as voters circulate their sheets for other people so sign.
With that regulation overturned, the campaign could simply mail petition sheets for individual voters to sign and return.
Washington, D.C. isn't the only place where ballot petition efforts for drug policy reform campaigns have been impeded by the coronavirus outbreak.
In California, activists working on measures to legalize psilocybin mushrooms and amend the state's legal marijuana program have pushed for digital signature collection options.
Oregon campaigns for proposed ballots measures to legalize psilocybin for therapeutic purposes and decriminalize drug possession have suspended in-person signature gathering.
An Arizona cannabis legalization campaign filed a lawsuit before the state Supreme Court that seeks the ability to use a current e-signature gathering system that is currently only available for individual political candidates and not ballot initiatives.
Nebraska medical cannabis activists have temporarily suspended signature gathering efforts and hope to resume after the pandemic.
Missouri activists recently ended their marijuana legalization campaign for 2020 because COVID-19 made signature gathering impossible.
Idaho activists suspended their medical cannabis ballot campaign, and a North Dakota effort to put a marijuana legalization measure on that state's ballot also conceded that it was unlikely to succeed in 2020.
The new D.C. poll was conducted March 31-April 5, and involved 801 live telephone interviews with likely November 2020 voters. It has a margin of error of +/-4.0 percentage points.
Read the full results of the D.C. psychedelics decriminalization poll below:
This piece was first published by Forbes.
Photo elements courtesy of carlosemmaskype and Apollo.