Congress Begins Debate On Marijuana Legalization Bill, With Final Vote Expected Friday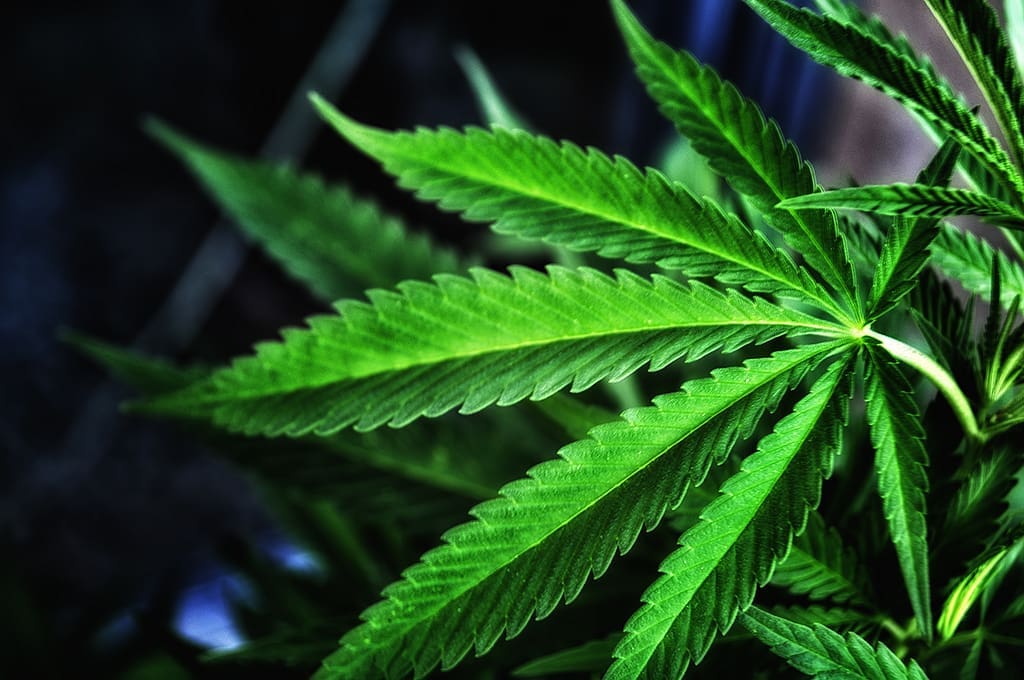 The House on Thursday officially took the final step to advance a bill to federally legalize marijuana to a floor vote.
Members debated and passed a rule that sets the procedural standard for voting on the legislation, which is expected Friday. Lawmakers also talked more generally about the substance of the bill during Thursday's consideration of the rule, which was approved in committee the day prior.
The House approved the rule in a 225-160 vote.
The Marijuana Opportunity, Reinvestment and Expungement (MORE) Act would fundamentally restructure the nation's cannabis policy, removing the plant from the Controlled Substances Act and expunging the records of those with prior marijuana convictions. The descheduling provisions would be retroactive.
It passed out of the Judiciary Committee, headed by bill sponsor Rep. Jerrold Nadler (D-NY), last year. Advocates have been waiting ever since to see the historic piece of legislation move to the full chamber.
Leadership initially said a vote would be held in September, but that plan was pushed back at the request of certain centrist Democrats who worried that it would be bad optics to approve cannabis reform being passing another coronavirus relief package. But the strategic thinking there is questionable, as some of those same lawmakers ended up losing their seats on the same Election Day that voters in several conservative states approved marijuana legalization ballot measures.
House Majority Leader Steny Hoyer (D-MD) then announced that the chamber would vote on the MORE Act in December. The proposal moved out of the Rules Committee on Wednesday, and members of that panel decided on a "closed" vote rule to make it so no additional amendments will be allowed on the floor.
Watch the House debate the rule for the marijuana bill:
Rep. Earl Blumenauer (D-OR), a longtime leader on cannabis reform in Congress, wore a mask with marijuana leaves on it as he presided over the chamber on Thursday.
I've been waiting for this moment for 47 years. To preside during this debate is a true honor. #EndCannabisProhibition pic.twitter.com/6lqiV09Dfn

— Earl Blumenauer (@repblumenauer) December 3, 2020
Several Republican members took hits at Democrats for choosing to bring up the marijuana legislation.
Minority Leader Kevin McCarthy (R-CA), for example, repeatedly condemned those on the other wide of the aisle for giving attention to "cats and cannabis" during the pandemic. (The "cats" reference is to separate proposed legislation to restrict personal ownership of lions, tigers and other big cats.)
Another member, Rep. Andy Biggs (R-AZ), also criticized the marijuana reform action and then forced an unsuccessful floor vote on a motion to adjourn for the day.
HAPPENING NOW:

I forced a vote to adjourn the House floor to highlight how many House Democrats are not even in D.C. to conduct the people's business.

Americans expect us to be working on their behalf, but Democrats have used 2020 to turn the House into a virtual show. pic.twitter.com/oDDtnKtcVJ

— Rep Andy Biggs (@RepAndyBiggsAZ) December 3, 2020
These critiques have been building among GOP lawmakers since House leadership announced plans of the vote on the MORE Act. While many have lashed out on Twitter, Senate Majority Leader Mitch McConnell (R-KY) took to the floor of his chamber to condemn the move on Thursday, mocking Democrats for "spending this week on pressing issues like marijuana."
"You know, serious, important legislation benefiting the national crisis," McConnell sarcastically intoned.
One House Democrat, Rep. Conor Lamb (D-PA), echoed the GOP criticism, saying that this "isn't the right way" to advance reform and lawmakers should instead be focused on COVID-19 relief.
On the floor, Rules Committee Chairman Jim McGovern (D-MA) responded in his opening remarks on Thursday, stating that "we can walk and chew gum at the same time in this Democratically controlled House of Representatives."
"That means we need to deal with not only passing an omnibus bill and a COVID relief bill—but we have other work that needs to be done as well," he said. "We are here today to continue our effort to reform our nation's failed approach to the war on drugs."
Rep. Rob Woodall (R-GA) said that legalization is "a topic that has received more than its fair share of attention" this year and he sympathizes with the racial equity issues related to cannabis criminalization. However, he said that the chamber's time is being "wasted" by moving a bill that "will not be moving anywhere," implying that it will not advance through the GOP-controlled Senate or arrive on the president's desk.
"Sometimes I think that the world is turned upside down," Rep. Debbie Lesko (R-AZ), who opposes the legislation despite the fact that her state legalized marijuana during last month's election, said.
"I think to the American public—and at a time when parents are trying to get their children back into school with an in-person option because their children are falling so far behind because of the lockdowns of schools—here we are with a bill that will make it easier for these same children to get marijuana products," she argued.
It should be noted that recent federal data shows that youth cannabis consumption has remained stable and in some states has decreased amid the state-level legalization movement.
"This is an opportunity to strike a blow against the failed war on drugs that has literally destroyed hundreds of thousands of young black lives," Blumenauer said. "Black people use cannabis no more frequently than whites, but they are arrested about four times more" over marijuana.
"This is an historic moment," he said. "It's an important step towards rationalizing the policy towards racial justice…this is an opportunity for us to right this historic wrong. This is an opportunity for us to turn the page and move forward without federal interference."
Rep. Mary Gay Scanlon (D-PA) said "it becomes clear by the day that the time is long overdue for the federal government to bring its marijuana policy into the 21st century" and the "current approach has failed."
"The time is long overdue for the federal government to bring its marijuana policy into the 21st century." says @RepMGS on the #MOREAct. pic.twitter.com/RiEuA6jqwA

— House Committee on Rules (@RulesDemocrats) December 3, 2020
In a short speech earlier on Thursday, Rep. Dwight Evans (D-PA) called on his colleagues to advance the proposal, describing it as "a jobs bill" that would promote social equity.
Honored to preside over the House today as we considered the rule for H.R. 3884, the Marijuana Opportunity Reinvestment and Expungement Act to decriminalize & deschedule cannabis. As a cosponsor, I look forward to voting in support of this legislation tomorrow. pic.twitter.com/zUwvwkR2fJ

— Rep. John Yarmuth (@RepJohnYarmuth) December 3, 2020
Ahead of Friday's final vote on the legislation, there will be one hour of additional debate on the House floor, and that time will be "equally divided and controlled by the chair and ranking minority member" of the Judiciary Committee, according to the rule.
Before coming to the floor, the legislation was revised in a Rules Committee Print, transmitted from Nadler's Judiciary panel, and further modified in a manager's amendment he filed. Most of the revisions were technical in nature, though there was one significant change as it relates to the proposed tax structure for marijuana.
As now structured, the MORE Act would make it so cannabis would be federally taxed at five percent for the first two years after implementation and then increased by one percent each year until reaching eight percent. After five years, taxes would be applied to marijuana products based on weight rather than price.
The bill would also create a pathway for resentencing for those incarcerated for marijuana offenses, as well as protect immigrants from being denied citizenship over cannabis and prevent federal agencies from denying public benefits or security clearances due to its use.
A new Cannabis Justice Office under the Justice Department would be responsible for distributing funds providing loans for small cannabis businesses owned and controlled by socially and economically disadvantaged individuals. The bill also seeks to minimize barriers to licensing and employment in the legal industry.
It would also establish a Community Reinvestment Grant Program. Tax dollars appropriated to that program would go to job training, legal aid for criminal and civil cases such as those concerning marijuana-related expungements, literacy programs and youth recreation and mentoring services, among other programs.
In new changes that some reform advocates take exception to, the legislation also stipulates that the heads of the Transportation Department and Coast Guard may continue to include marijuana in drug testing programs for safety-sensitive positions and clarifies that the expungement provisions only apply to "non-violent marijuana offenders" and bars so-called "kingpins" from obtaining expungements.
Advocates are optimistic about the bill's advancement through the House, but it should be noted that its prospects in the GOP-controlled Senate this session are dim. McConnell is a champion of the hemp industry but staunchly opposes further marijuana reform.
That said, a symbolic vote for legalization could send a strong signal to the incoming presidential administration.
Given President-elect Joe Biden's former approach to championing punitive anti-drug legislation as a senator and his ongoing obstinance on marijuana legalization at a time when polls show that a clear majority of Americans favor the policy change, there remains some skepticism about his willingness to make good on his campaign promises to achieve more modest reforms he has endorsed, such as decriminalizing possession and expunging records.
A transition document the incoming Biden-Harris administration released this month left out mention of those cannabis pledges.
That said, the president-elect has conceded that his work on punitive anti-drug legislation during his time in Congress was a "mistake."
For his part, Blumenauer told Marijuana Moment in August that "the Biden administration and a Biden Department of Justice would be a constructive player" in advancing legalization.
Meanwhile, the Congressional Research Service released an analysis of the MORE Act last month, finding that the bill's passage could "reverse" the current cannabis policy gap that exists between states and the federal government.
Conservative Groups Call For Marijuana Legalization Ahead Of House Vote
Photo courtesy of Carlos Gracia.
DEA Finally Ready To End Federal Marijuana Research Monopoly, Agency Notifies Grower Applicants
The Drug Enforcement Administration (DEA) on Friday notified several companies that it is moving toward approving their applications to become federally authorized marijuana manufacturers for research purposes.
This is a significant development—and one of the first cannabis-related moves to come out of the Biden administration. There is currently a monopoly on federal cannabis cultivation, with the University of Mississippi having operated the only approved facility for the past half-century.
It was almost five years ago that DEA under President Barack Obama first announced that it was accepting applications for additional manufacturers. No approvals were made during the Trump administration. And the delay in getting acceptances has led to frustration—and in some cases, lawsuits—among applicants.
But on Friday, organizations including the Biopharmaceutical Research Company (BRC), Scottsdale Research Institute (SRI) and Groff NA Hemplex LLC were notified by the agency that their requests were conditionally accepted.
"DEA is nearing the end of its review of certain marijuana grower applications, thereby allowing it to soon register additional entities authorized to produce marijuana for research purposes," DEA said. "Pending final approval, DEA has determined, based on currently available information, that a number of manufacturers' applications to cultivate marijuana for research needs in the United States appears to be consistent with applicable legal standards and relevant laws. DEA has, therefore, provided a Memorandum of Agreement (MOA) to these manufacturers as the next step in the approval process."
The Wall Street Journal first reported on the move, and it's unclear just how many organizations have received a DEA communication so far.
Matt Zorn, who has represented SRI in a suit against DEA over the processing delays, told Marijuana Moment that the agency explained that it is "moving forward" with the facility's application and that it appears to be "consistent with public interest" to give the institute the ability to grow marijuana for study purposes.
SRI's Dr. Sue Sisley is in a process of completing a memorandum of agreement that DEA requested "so that it can be executed and official," according to a press release.
BRC CEO George Hodgin said in another press release that after being finalized, "this federal license will forever change the trajectory of our business and the medicinal cannabis industry."
"The DEA's leadership will set off a nationwide wave of innovative cannabis-derived treatments, unlock valuable intellectual property and create high quality American jobs," he said. "The BRC team is already familiar with DEA compliance procedures based on our extensive history of controlled substances activity, and our world class staff is ready to hit the ground running on this new business arm that the DEA has authorized."
DEA said it has presented applicants that appear to meet legal requirements "with an MOA outlining the means by which the applicant and DEA will work together to facilitate the production, storage, packaging, and distribution of marijuana under the new regulations as well as other applicable legal standards and relevant laws."
"To the extent these MOAs are finalized, DEA anticipates issuing DEA registrations to these manufacturers," the agency said. "Each applicant will then be authorized to cultivate marijuana—up to its allotted quota—in support of the more than 575 DEA-licensed researchers across the nation."
DEA said it "will continue to prioritize efforts to evaluate the remaining applications for registration and expects additional approvals in the future" and will publicly post information about approvals as they are finalized.
Following a 2019 suit against DEA by SRI, a court mandated that the agency take steps to process the cultivation license applications, and that legal challenge was dropped after DEA provided a status update.
That suit argued that the marijuana grown at the University of Mississippi is of poor quality, does not reflect the diversity of products available on the commercial market and is therefore inadequate for clinical studies.
That's also a point that several policymakers have made, and it's bolstered by research demonstrating that the federal government's cannabis is genetically closer to hemp than marijuana that consumers can obtain in state-legal markets.
Last year, DEA finally unveiled a revised rule change proposal that it said was necessary to move forward with licensing approvals due to the high volume of applicants and to address potential complications related to international treaties to which the U.S. is a party.
SRI filed another suit against DEA in March, claiming that the agency used a "secret" document to justify its delay of approving manufacturer applications. And that was born out when the Justice Department Office of Legal Counsel document was released last year as part of a settlement in the case, revealing, among other things, that the agency feels that its current licensing structure for cannabis cultivation has been in violation of international treaties for decades.
Mississippi Supreme Court Overturns Medical Marijuana Legalization Ballot That Voters Approved
Photo by Aphiwat chuangchoem.
Mississippi Supreme Court Overturns Medical Marijuana Legalization Ballot That Voters Approved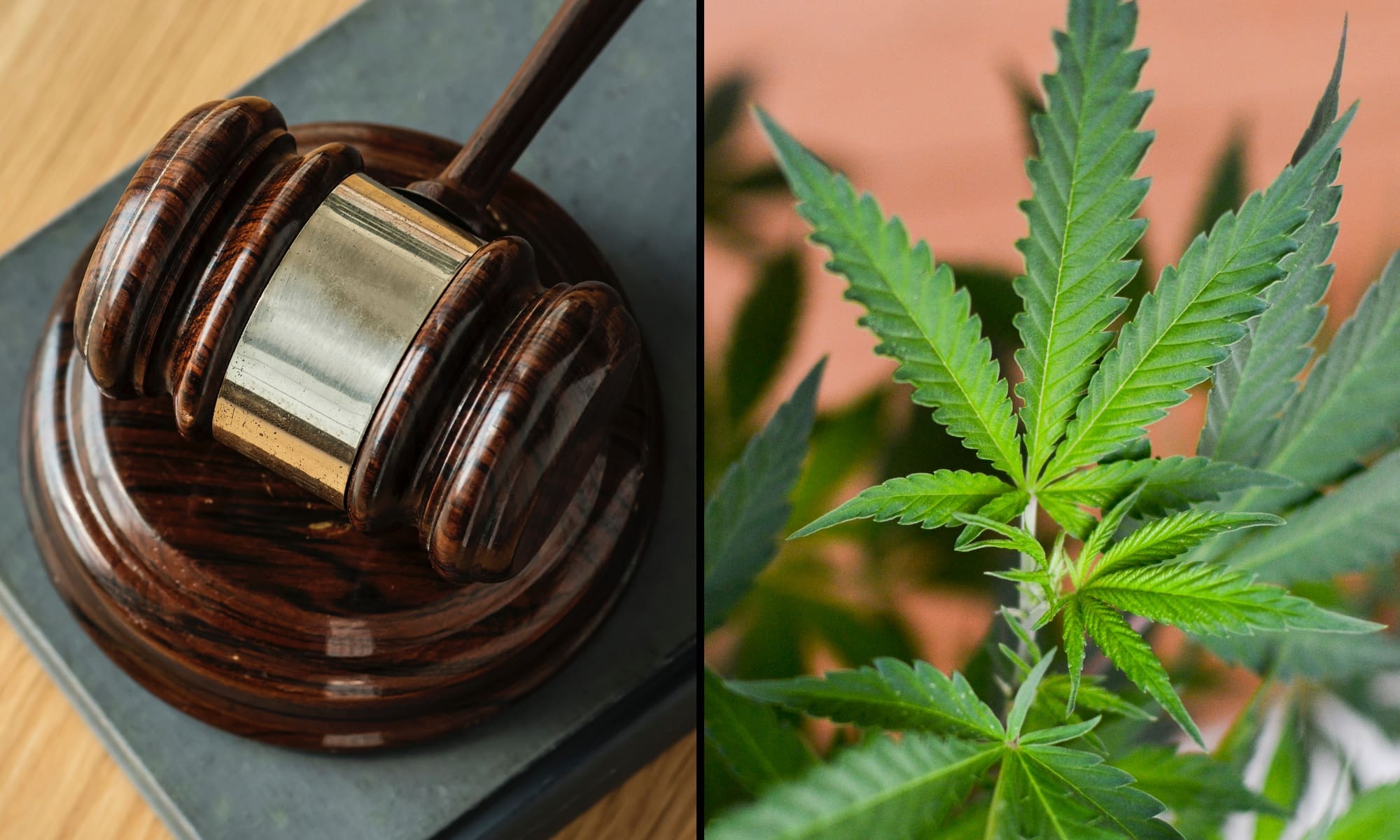 A voter-approved initiative to legalize medical marijuana in Mississippi has been overturned by the state Supreme Court.
On Friday, the court ruled in favor of a Mississippi mayor who filed a legal challenge against the 2020 measure, nullifying its certification by the Secretary of State. The lawsuit was unrelated to the merits of the reform proposal itself, but plaintiffs argued that the constitutional amendment violated procedural rules for placing measures on the ballot.
While the court acknowledged that a "strong, if not overwhelming, majority of voters of Mississippi approved Initiative 65" to legalize medical cannabis in the state, Madison Mayor Mary Hawkins Butler's (R) petition was valid for statutory reasons.
Madison's challenge cites a state law stipulating that "signatures of the qualified electors from any congressional district shall not exceed one-fifth (1/5) of the total number of signatures required to qualify an initiative petition for placement upon the ballot." But that policy went into effect when Mississippi had five congressional districts, and that's since been reduced to four, making it mathematically impossible to adhere to.
The secretary of state and other officials pushed back against the lawsuit and argued that a plain reading of the state Constitution makes it clear that the intention of the district-based requirement was to ensure that signatures were collected in a geographically dispersed manner—and the result of the campaign met that standard.
But in the court's 6-3 ruling released on Friday, the justices said that their hands were tied. The legislature or administration might be able to fix the procedural ballot issue, but it had to follow the letter of the law.
"We find ourselves presented with the question squarely before us and nowhere to turn but to its answer," the decision states. "Remaining mindful of both the November 3, 2020 election results and the clear language in section 273 seeking to preserve the right of the people to enact changes to their Constitution, we nonetheless must hold that the text of section 273 fails to account for the possibility that has become reality in Mississippi."
In sum, a Census-driven change in the number of congressional districts in Mississippi "did, indeed, break section 273 so that, absent amendment, it no longer functions," meaning there's no legal way to pass a constitutional ballot initiative in the state.
"Whether with intent, by oversight, or for some other reason, the drafters of section 273(3) wrote a ballot-initiative process that cannot work in a world where Mississippi has fewer than five representatives in Congress. To work in today's reality, it will need amending—something that lies beyond the power of the Supreme Court."
"We grant the petition, reverse the Secretary of State's certification of Initiative 65, and hold that any subsequent proceedings on it are void," the court ruled.
One justice who dissented said that the district-based requirement is arbitrary as it concerns Mississippi elections. While the federal government defines the state as having four congressional districts, the state Constitution "lays out the five districts," and "there have been zero changes to the five districts" as far as the state's laws are concerned.
In any case, this marks a major defeat for cannabis reform activists in the state who collected more than 214,000 signatures for their initiative. Sixty-eight percent of voters approved a general ballot question on whether to allow medical cannabis, and 74 percent signed off on advocates' specific measure in a separate question.
"The Mississippi Supreme Court just overturned the will of the people of Mississippi," Ken Newburger, executive director for the Mississippi Medical Marijuana Association, said in a press release. "Patients will now continue the suffering that so many Mississippians voted to end. The Court ignored existing case law and prior decisions. Their reasoning ignores the intent of the constitution and takes away people's constitutional right."
"It's a sad day for Mississippi when the Supreme Court communicates to a vast majority of the voters that their vote doesn't matter," he said.
Today the MS Supreme Court ruled against the state's ballot initiative process, killing the medical marijuana program 74% of Mississippians voted to pass. This is devastating for not only patients, but voters as a whole. Below is our statement: https://t.co/jrDoJM3K16 pic.twitter.com/AR3xuId3xR

— Mississippi Medical Marijuana Association (@medmarijuanams) May 14, 2021
Under the voter-approved initiative, patients with debilitating medical issues would have been allowed to legally obtain marijuana after getting a doctor's recommendation. The proposal included 22 qualifying conditions such as cancer, chronic pain and post-traumatic stress disorder, and patients would have been able to possess up to 2.5 ounces of marijuana per 14-day period.
There was an attempt in the legislature to pass a bill to legalize medical marijuana in the event that the court overruled the voter-approved initiative, but it failed to be enacted by the session's end.
The Mississippi State Department of Health told WJTV that it will cease work on developing medical cannabis regulations in light of the court ruling.
"However, the agency has certainly learned a lot in the process of putting together a successful medical marijuana program, and we stand ready to help the legislature if it creates a statutory program," Liz Sharlot, director of the Office of Communications for the department, said.
This is the latest state Supreme Court setback to affect cannabis reform efforts.
Last month, the Florida Supreme Court dealt a critical blow to marijuana activists working to legalize marijuana in the state—killing an initiative that hundreds of thousands of voters have already signed and forcing them to start all over again if they want to make the 2022 ballot.
While a Nebraska campaign collected enough signatures to qualify a reform initiative in 2020, the state Supreme Court shut it down following a legal challenge. It determined that the measure violated the state's single-subject rule, much to the disappointment of advocates.
In South Dakota, the fate of an adult-use legalization initiative that voters approved last November is also in the hands of the state's Supreme Court, where a sheriff is challenging its constitutionality based on a single subject rule as well.
Opponents to a Montana marijuana legalization measure that was approved by voters have also filed lawsuits contesting the voter-approved initiative for procedural reasons, arguing that its allocation of revenue violates the state Constitution. While the state Supreme Court declined to hear the case last year, it did not rule on the merits and left the door open to pursuing the case in district and appeals court, which plaintiffs then pursued.
Read the Mississippi Supreme Court ruling on the medical cannabis initiative below: 
Mississippi Supreme Court m… by Marijuana Moment
Congressional Bill Filed To Protect Marijuana Consumers From Losing Public Housing
Photo elements courtesy of rawpixel and Philip Steffan.
Congressional Bill Filed To Protect Marijuana Consumers From Losing Public Housing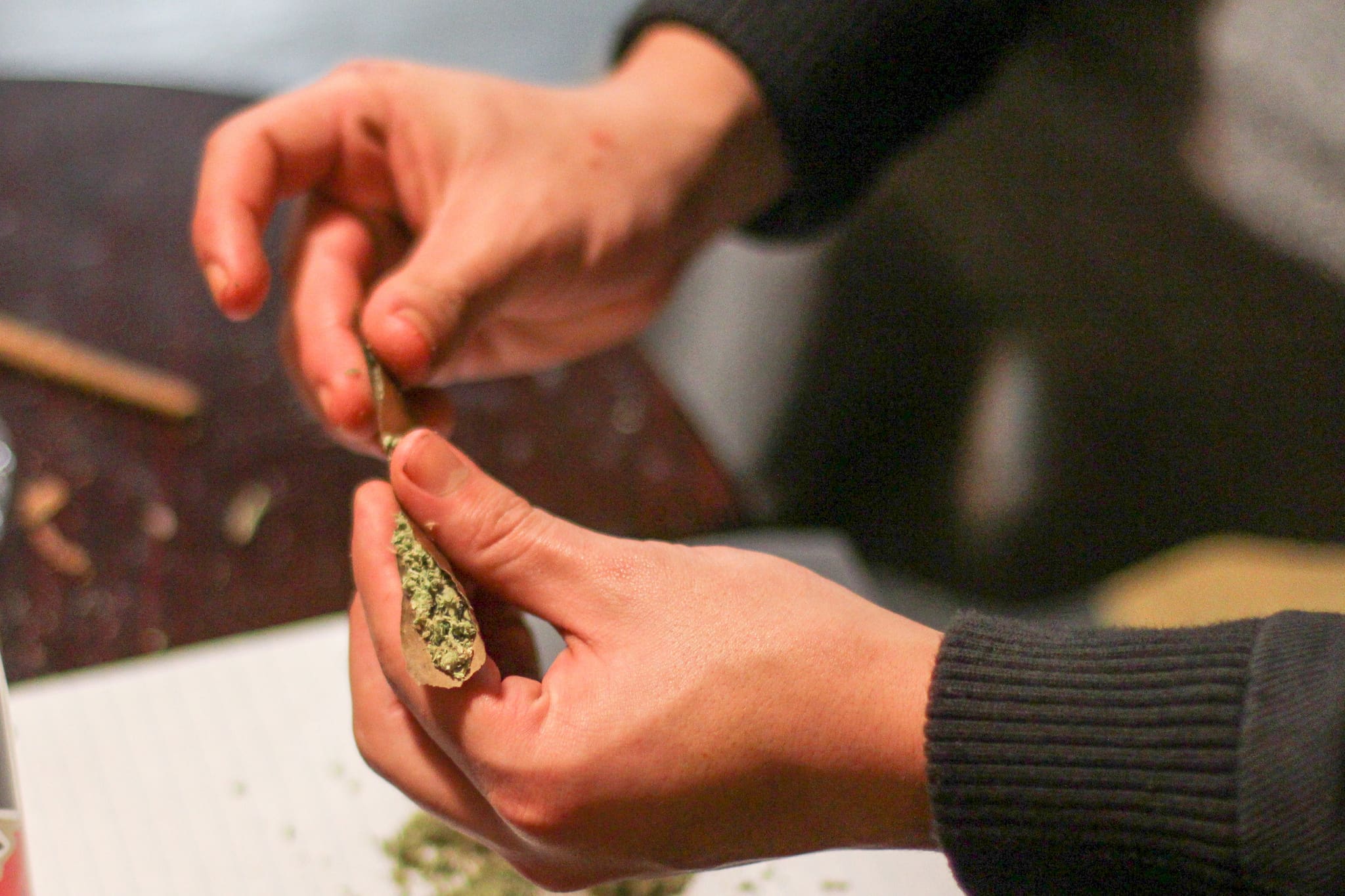 A congresswoman on Thursday reintroduced a bill that would allow people living in federally assisted housing to use marijuana in compliance with state law without fear of losing their homes.
As it stands, people living in public housing are prohibited from using controlled substances in those facilities regardless of state law, and landlords are able to evict such individuals. But the bill from Rep. Eleanor Holmes Norton (D-DC) would change that.
It would provide protections for people living in public housing or Section 8 housing from being displaced simply for using cannabis in states that have legalized it for medical or recreational purposes.
"Individuals living in federally assisted housing should not be denied admission, or fear eviction, for using a legal product," Norton said on Thursday. "Adult use and/or medical marijuana is currently legal in 36 states and the District of Columbia, and over 90 percent of Americans support legalized medical marijuana."
The legislation would also require the head of the Department of Housing and Urban Development (HUD) to enact regulations that restrict smoking marijuana at these properties in the same way that tobacco is handled.
"HUD, like DOJ, should not be allowed to enforce federal marijuana laws where states have taken action to legalize marijuana," the congresswoman said, referring to a congressionally approved rider that prevents the Department of Justice from interfering with state medical cannabis laws.
Read my release for details: https://t.co/PnkbbmxOps

— Eleanor #DCStatehood Holmes Norton (@EleanorNorton) May 14, 2021
Norton filed earlier versions of the Marijuana in Federally Assisted Housing Parity Act in 2018 and 2019, but they did not receive hearings or votes.
In 2018, a Trump administration official said that she was working to resolve conflicting federal and state marijuana laws as it applies to residency in federally-subsidized housing, but it's not clear what came of that effort.
Rep. Alexandria Ocasio-Cortez (D-NY) also raised the issue during a committee hearing in 2019, pressing former HUD Secretary Ben Carson on policies that cause public housing residents and their families to be evicted for committing low-level offenses such as marijuana possession.
She pointed to two specific HUD policies: the "one strike" rule, which allows property managers to evict people living in federally assisted housing if they engage in illicit drug use or other crimes, and the "no fault" rule, which stipulates that public housing residents can be evicted due to illicit drug use by other members of their household or guests—even if the resident was unaware of the activity.
Ocasio-Cortez and then-Sen. Kamala Harris (D-CA) also filed legislation that year that would protect people with low-level drug convictions from being denied access to or being evicted from public housing.
Sen. Jeff Merkley (D-OR) also introduced an affordable housing bill last year that included a provision to prevent landlords from evicting people over manufacturing marijuana extracts if they have a license to do so.
Read the text of the marijuana housing legislation below: 
Norton cannabis housing bill by Marijuana Moment
Drug Possession Is Officially A Crime Again In Washington, But As A Misdemeanor Instead Of Felony
Photo courtesy of Martin Alonso.