Key House Committee Sends Marijuana Legalization Bill To Floor For Vote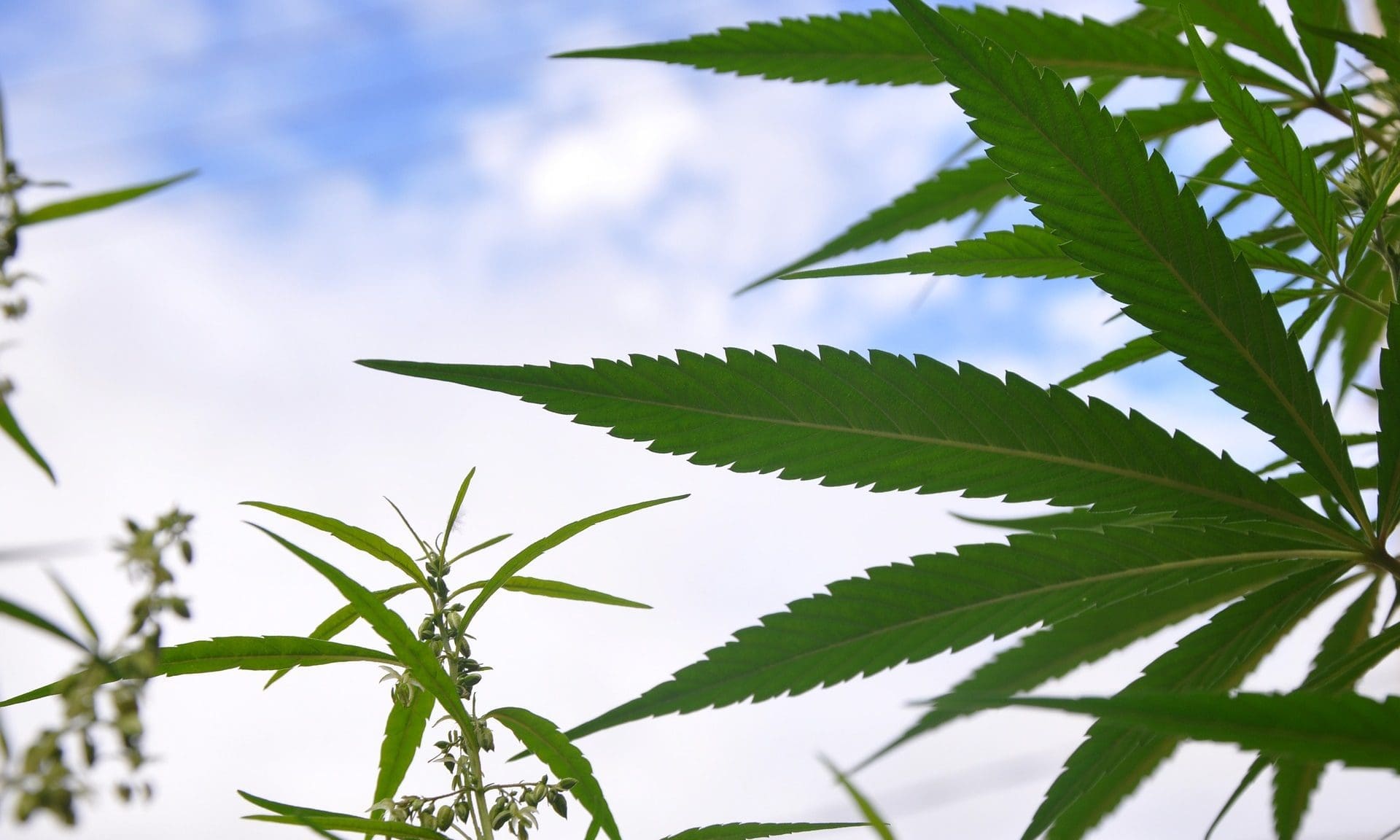 A key House committee advanced a bill to federally legalize marijuana on Wednesday, clearing its path to a floor vote that leadership said will come on Friday.
While several amendments to the Marijuana Opportunity, Reinvestment and Expungement (MORE) Act were submitted to the Rules Committee, most were not deemed in order for floor consideration. A manager's amendment offered by the bill's sponsor, Judiciary Committee Chairman Jerrold Nadler (D-NY), will be attached under the rule approved by the panel, however.
This was the last step before the bill is taken up by the full chamber, and Majority Leader Steny Hoyer (D-MD) said in a briefing with reporters that it will start with debate on Thursday, a day ahead of the final vote.
Under the rule approved by the panel in a voice vote, the legislation will be closed to further amendments on the floor, and members defeated a Republican proposal to keep the bill open to changes.
There will be one hour of debate on the bill in the House, and that time will be "equally divided and controlled by the chair and ranking minority member" of the Judiciary Committee.
The bill's consideration was a historic development for cannabis reform advocates. If the Democratic-controlled House ultimately approves the legislation, it would mark the first time that a chamber of Congress voted not just to protect state marijuana programs from federal interference but to formally deschedule the plant.
Watch the Rules Committee hearing on the MORE Act below:
Rules Chairman Jim McGovern (D-MA) said in his opening remarks that the legislation "will reform the disastrous war on drug laws," and its advancement "is a testament to the many Americans who have pushed Congress to decriminalize cannabis at the federal level for many years now."
It also "brings restorative justice to so many Americans while providing resources to those harmed by the war on drugs," he said.
"Some have wondered why we are acting on this now," he said. "Well, I think it's long past time and, in the words of Martin Luther King, 'the time is always right to do what is right.'"
The MORE Act "really is designed to eliminate decades of bad law and decades of discrimination," Rep. Ed Perlmutter (D-CO), a cosponsor of the bill, said. "The cannabis laws were arbitrarily added to our statutes back in 1970 without any study, without any real effort to determine whether there were benefits or detriments of whatever. And thousands and thousands and thousands of people have been incarcerated ever since."
I'm glad to see the #MOREAct get a vote in the House. This comprehensive legislation will help modernize federal #cannabis policies to ensure fairness, equity & inclusion. Reforming federal cannabis law is long overdue & why I continue to push the #SAFEBanking & broader reforms. https://t.co/KuLIjBiRpk

— Rep. Ed Perlmutter (@RepPerlmutter) December 2, 2020
Rep. Rob Woodall (R-GA) said that he opposes the legislation but agrees that the federal-state marijuana policy conflict needs to be resolved one way or another.
"It is easy to talk about these issues at town hall meetings," he said. "It is hard to legislate on these issues."
Rep. Sheila Jackson Lee (D-TX) said that it "is with a great sense of relief that I am supporting this long overdue measure and encourage the rest of my colleagues to do so as well."
"This is not to promote drug use. It is not to undermine law enforcement. But rather to bring justice to millions of Americans," she said.
Rep. Earl Blumenauer (D-OR), citing recent state-level votes to legalize cannabis and the consequences of prohibition, said this "is an opportunity for this Congress to move in the right direction, to listen to those concerns and to allow the states to move forward."
"This is an opportunity for the federal government to get in step with what has happened in states across the country," he said.
After the majority leader announced that the body would take up the MORE Act this week, the Rules Committee placed a revised version of the legislation, transmitted by Nadler, on its schedule.
While most the changes included in the Rules Committee Print are technical in nature, one significant revision concerns the proposed tax structure for cannabis sales outlined in the bill.
As originally drafted, the legislation would have imposed a five percent tax on marijuana products, revenue from which would be used in part to fund a grant program to support communities disproportionately impacted by the war on drugs. In the most recent version, that language was removed and replaced with text that more closely reflects a separate descheduling bill, the Marijuana Revenue and Regulation Act.
The modified tax provisions of the MORE Act would make it so cannabis would be federally taxed at five percent for the first two years after implementation and then increased by one percent each year until reaching eight percent. After five years, taxes would be applied to marijuana products based on weight rather than price.
Nadler's separate manager's amendment stipulates that the heads of the Transportation Department and Coast Guard may continue to include marijuana in drug testing programs for safety-sensitive positions. It also clarifies that the bill's expungement provisions only apply to "non-violent marijuana offenders" and bars so-called "kingpins" from obtaining expungements. Finally, the amendment from the Judiciary Committee chairman would direct the federal government to study the use of marijuana by military veterans, a provision that Rep. Lou Correa (D-CA) said he pushed for.
My amendment to help our veterans is officially part of the  #MOREAct! 

It will ensure additional research is conducted on the efficacy of cannabis in treating PTSD, chronic pain, & other service-connected ailments affecting our vets. 

Next stop the House Floor!

— Rep. Lou Correa (@RepLouCorrea) December 2, 2020
Several other lawmakers also submitted amendments for Wednesday's meeting, but none were cleared for consideration on the floor.
An amendment filed by Rep. Matt Gaetz (R-FL) would have deleted provisions creating programs that provide grants for restorative justice and community reinvestment, as well as a new Cannabis Justice Office in the Department of Justice. It would also have eliminated a requirement to collect data on diversity within the cannabis industry. Gaetz is the only GOP House cosponsor of the MORE Act—and while he said this summer that he would be supporting it, he challenged these components.
An amendment from Rep. Justin Amash (L-MI) would have stricken the entire bill and replaced it with language that still deschedules cannabis and prohibits discrimination against marijuana consumers and businesses. However, it would have removed the creation of a federal cannabis tax and the programs its revenue would fund.
Speaker Pelosi refuses to allow votes on amendments to the House's cannabis bill, including my amendment to strike new federal taxes/regulation that harm the goal of leaving cannabis policy to the states. Legislating is about ideas, deliberation, and compromise. Let us legislate.

— Justin Amash (@justinamash) December 2, 2020
Rep. Jared Huffman (D-CA) introduced an amendment that would have broadened the types of expenses covered by a provision providing waivers for cannabis business license application fees.
Rep. Dan Bishop (R-NC) proposed an amendment to delay the enactment of federal marijuana descheduling and other reforms until the Department of Transportation develops "best practices for the recognition and testing of drivers impaired by marijuana."
Advocates celebrated the advancement of the historic cannabis legislation.
"Members of the U.S. House of Representatives on both sides of the aisle now have the opportunity and responsibility to come together and pass this important piece of legislation," Marijuana Policy Project Executive Director Steve Hawkins said. "The prohibition and criminalization of marijuana has led to decades of injustice and devastating consequences, and it's clear that a strong majority of Americans do not support the status quo. It is past time for Congress to take real action."
Justin Strekal, political director for NORML, said that "the historic nature of today's progress cannot be overstated."
"For the first time in American history, the public will see the 'People's House' vote to end the senseless, cruel, and racist policy of marijuana criminalization and prohibition," he said.
Overall, the MORE Act would remove cannabis from the Controlled Substances Act and expunge the records of those with prior marijuana convictions. The descheduling provisions would be retroactive.
The bill would also create a pathway for resentencing for those incarcerated for marijuana offenses, as well as protect immigrants from being denied citizenship over cannabis and prevent federal agencies from denying public benefits or security clearances due to its use.
A new Cannabis Justice Office under the Justice Department would be responsible for distributing funds providing loans for small cannabis businesses owned and controlled by socially and economically disadvantaged individuals. The bill also seeks to minimize barriers to licensing and employment in the legal industry.
While the bill still calls for the establishment of a Community Reinvestment Grant Program, the revised version Nadler filed would remove a line calling for it to specifically fund "services to address any collateral consequences that individuals or communities face as a result of the War on Drugs."
Tax dollars appropriated to that program would instead more generally go to job training, legal aid for criminal and civil cases such as those concerning marijuana-related expungements, literacy programs and youth recreation and mentoring services, among other programs.
Advocates are optimistic about this latest development and the likely House vote, but it should be noted that its prospects in the GOP-controlled Senate this session are dim. Majority Leader Mitch McConnell (R-KY) is a champion of the hemp industry but staunchly opposes further marijuana reform.
That said, a symbolic vote for legalization could send a strong signal to the incoming Biden administration.
Given Biden's former approach to championing punitive anti-drug legislation as a senator and his ongoing obstinance on marijuana legalization at a time when polls show that a clear majority of Americans favor the policy change, there remains some skepticism about his willingness to make good on his campaign promises to achieve more modest reforms he has endorsed, such as decriminalizing possession and expunging records.
A transition document the incoming Biden-Harris administration released this month left out mention of those cannabis pledges.
That said, the president-elect has conceded that his work on punitive anti-drug legislation during his time in Congress was a "mistake."
For his part, Rep. Earl Blumenauer (D-OR) told Marijuana Moment in August that "the Biden administration and a Biden Department of Justice would be a constructive player" in advancing legalization.
Meanwhile, the Congressional Research Service released an analysis of the MORE Act last month, finding that the bill's passage could "reverse" the current cannabis policy gap that exists between states and the federal government.
Numerous Republican members of Congress criticized House Democrats over the planned legalization vote, dismissing the significance of the issue and arguing that it's an inappropriate time to take it up. They were publicly joined by one House Democrat, Rep. Conor Lamb (D-PA), who said this "isn't the right way" to advance reform and lawmakers should instead be focused on COVID-19 relief.
There were certain centrist Democrats like Lamb who also took issue with advancing the bill when the House first announced plans to hold a vote in the chamber in September. There were concerns about the optics of approving marijuana reform before passing another coronavirus bill, and they convinced leadership to postpone the vote.
That said, several of those same lawmakers ended up losing their seats on the same Election Day as voters in conservative states approved marijuana legalization ballot measures, calling into question their strategic thinking on the politics of cannabis.
This story was updated to include quotes and actions from the hearing.
United Nations Removes Marijuana From Most Strict Global Drug Category, With U.S. Support
Photo courtesy of Max Pixel.