Marijuana Bill Up For House Vote Could 'Reverse' Federal-State Policy Gap, Congressional Research Service Says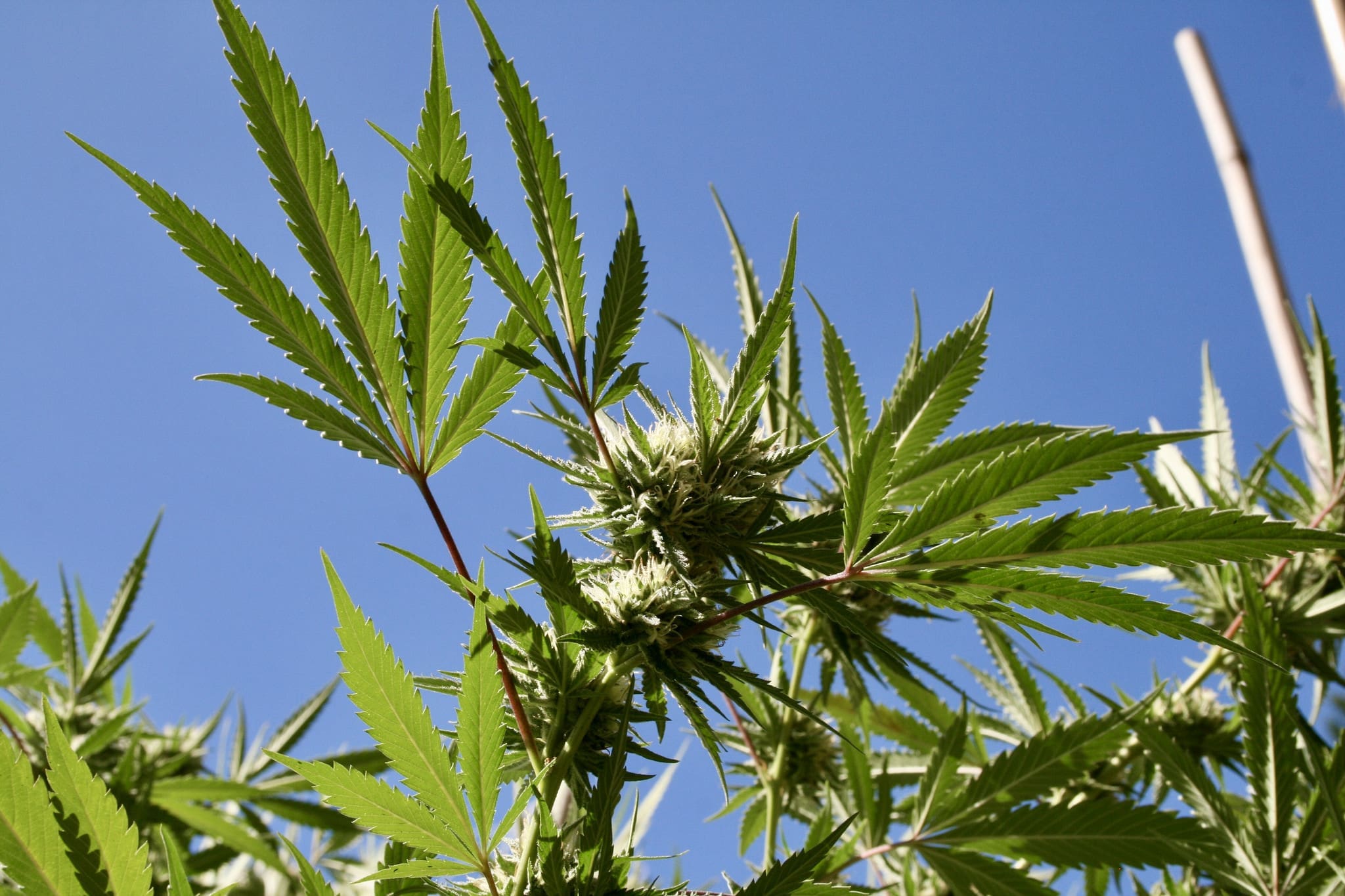 A bill to federally legalize marijuana that is scheduled for a House vote next week could "reverse" the current cannabis policy gap that exists between states and the federal government, a new Congressional Research Service (CRS) report says.
In an analysis of the Marijuana Opportunity, Reinvestment and Expungement (MORE) Act that was published on Wednesday, CRS described the various complications resulting from ongoing federal prohibition as more states opt to legalize cannabis for medical or recreational purposes. The research agency said the legislation could inadvertently create a new schism where federal policy would be more progressive than those of certain states.
That's because the bill does not require states to stop criminalizing cannabis, and so jurisdictions with prohibition still on the books could continue to punish people over marijuana even as such activity is legalized at the federal level.
"If the MORE Act became law, it could create a new divide between federal and state law—essentially the reverse of the current marijuana policy gap, since federal marijuana law would become less strict than some state laws," CRS wrote. "The MORE Act could also highlight the inconsistency between marijuana laws in different U.S. jurisdictions by repealing the uniform federal prohibition and leaving in place a patchwork of varying state laws."
The MORE Act, whose lead sponsor is Judiciary Committee Chairman Jerrold Nadler (D-NY), would federally deschedule cannabis, expunge the records of those with prior marijuana convictions and impose a federal five percent tax on sales, revenue from which would be reinvested in communities most impacted by the drug war.
The legislation would also create a pathway for resentencing for those incarcerated for marijuana offenses, as well as protect immigrants from being denied citizenship over cannabis and prevent federal agencies from denying public benefits or security clearances due to its use.
"Congress may be content to allow states to experiment with varying approaches to marijuana regulation," CRS said. "In the alternative, Congress might prefer a more uniform approach, whether that approach is to criminalize or decriminalize marijuana, or something in between. However, while Congress can pass legislation creating a uniform federal policy, there are limits to its ability to affect state law."
The agency said that while lawmakers lack the "constitutional authority to alter state criminal law," they could "preempt state law through Commerce Clause legislation" or "encourage states to change their laws through the use of the spending power."
To that end, while the MORE Act does not create a federal regulatory structure for cannabis or force states to change their own laws, it does include provisions that incentivize the adoption certain local reform policies. For example, it offers federal funding for "eligible states" that take steps to expunge prior cannabis convictions and stop penalizing people on parole for marijuana-related offenses.
"Congress could also invoke its spending power to encourage states to regulate marijuana more stringently, and has previously used the spending power to shape drug policy in targeted ways," CRS said.
These and other considerations will likely be the subject of significant debate when the House takes up the MORE Act next week.
House Majority Leader Steny Hoyer (D-MD) announced on Friday that the bill will be taken on the floor as soon as Wednesday.
He had previously said this summer that the chamber would vote on the legislation in September, but that plan was postponed following pushback from certain centrist Democrats who worried about the optics of advancing cannabis reform before passing another coronavirus relief package.
The bill cleared Nadler's more than a year ago and has been awaiting floor action since.
Even if the far-reaching reform does pass in the Democratic-controlled chamber, as it's expected to with some bipartisan support, it remains unlikely that the Senate will follow suit, at least during this Congress. Majority Leader Mitch McConnell (R-KY) is a champion of the hemp industry but staunchly opposes further marijuana reform.
Even so, a symbolic vote for legalization could send a strong signal to the incoming Biden administration. Vice President-elect Kamala Harris (D-CA) is the lead Senate sponsor of the MORE Act, but she's indicated she will not necessarily proactively push the former vice president to evolve further on cannabis reform.
Given Biden's former approach to championing punitive anti-drug legislation as a senator and his ongoing obstinance on marijuana legalization at a time when polls show that a clear majority of Americans favor the policy change, there remains some skepticism about his willingness to make good on his campaign promises to achieve more modest reforms he has endorsed, such as decriminalizing possession and expunging records.
A transition document the incoming Biden-Harris administration released this month left out mention of those cannabis pledges.
That said, the president-elect has conceded that his work on punitive anti-drug legislation during his time in Congress was a "mistake."
For what it's worth, Rep. Earl Blumenauer (D-OR) told Marijuana Moment in August that "the Biden administration and a Biden Department of Justice would be a constructive player" in advancing legalization.
CRS, in its new report, also discussed broader drug policy reform efforts taking place at the state level and locally, such as Oregon's recent vote to decriminalize possession of all currently illicit drugs. The agency noted moves to decriminalize psychedelics specifically in Washington, D.C., too.
These "current trends suggest that there may be a broader movement toward decriminalizing controlled substances," CRS said. "Comprehensively addressing such changes is outside the scope of the MORE Act, but Congress may wish to monitor developments in this area when considering future legislation."
Mexico's President Says Legal Marijuana Is About Freedom, As Legislation Advances In Congress
Photo courtesy of Brian Shamblen.