Biden Says Anti-Drug Policies Harmed Black Communities, And It Was A 'Mistake' To Support Them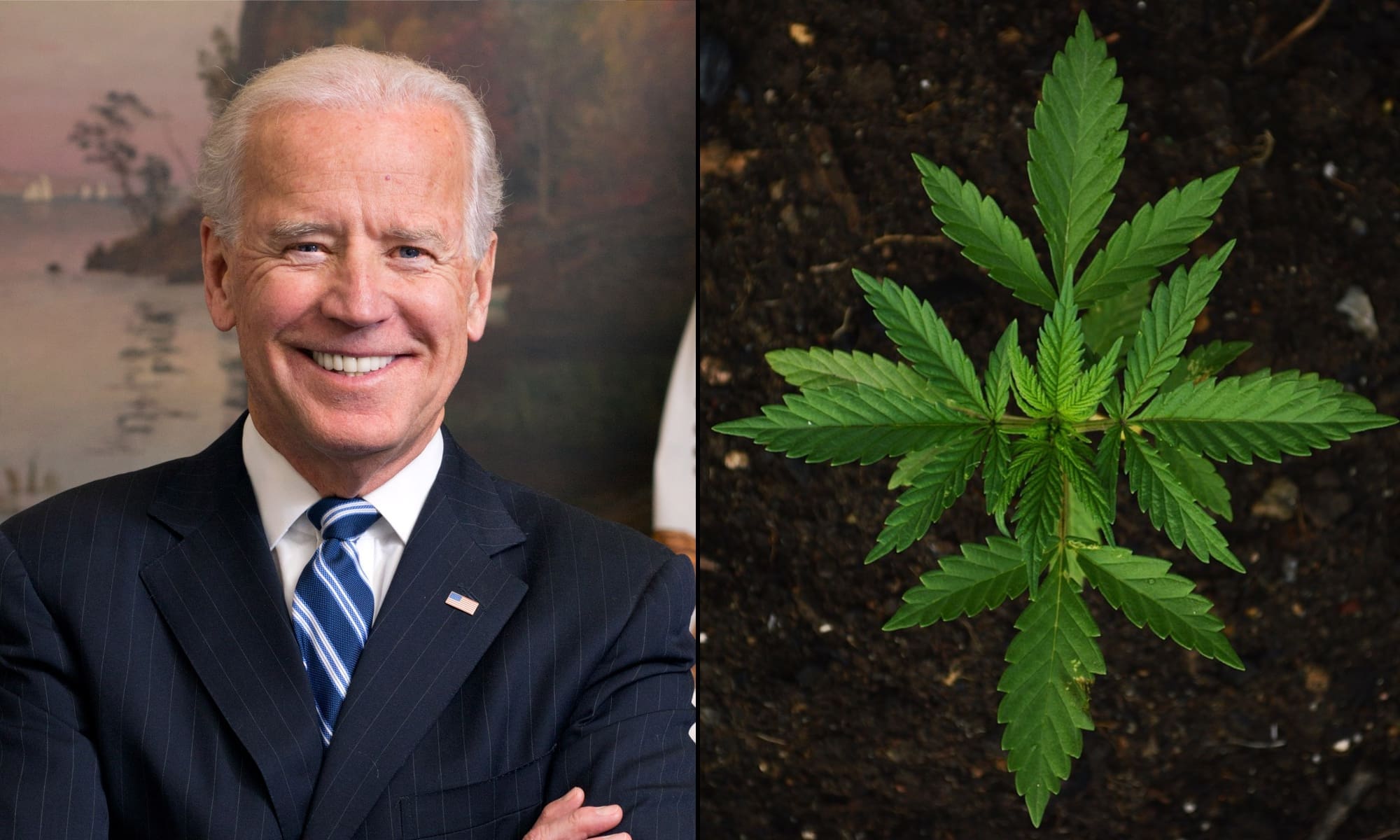 Joe Biden is making his final pitch to voters ahead of the election, and one message he's sending is that he's willing to admit when he's made a mistake, which he says the incumbent president is incapable of doing. Championing punitive anti-drug policies during his long Senate tenure is one example of those mistakes, the Democratic presidential nominee said.
In an interview on the radio show The Morning Culture with Big Tigger last week, Biden was pressed on his role in pushing the 1994 Crime Bill and its impact on the black community. Rather than address that legislation specifically, the former vice president said separate anti-drug policies that passed the Senate with overwhelming support, including from black leaders, were to blame for most of the racially disparate harms.
The black community was "really hurt" by the drug policies of the 1980s, he recognized. "It was a mistake, and I've been trying to change it since then."
He said reducing the sentencing disparity between crack and powder cocaine is one way he's worked to repair the harms of that era of drug policy. He also defended certain provisions of the Crime Bill that he helped author.
Listen to Biden discuss his drug policy record, starting around 8:00 into the audio below:
"It's wrong. That's why in the Crime Bill, I set up drug courts so that no one should be going to jail for drug use," he said. "They should be going to rehabilitation, not jail." Biden maintains that position and has included forced treatment for drug crimes in his agenda despite opposition from reform advocates who maintain that the policy is excessively punitive and still inappropriately involves the criminal justice system in handling a health issue.
President Trump, whose reelection campaign has seized on Biden's Senate record and described him as the "architect" of the drug war, is unwilling to concede that he's made mistakes, the former vice president argued.
"There's so much we can do. And by the way, it's because we've learned so damn much more," he said. "Look, unlike Trump, when I make a mistake I admit it. I admit it. And we can make it better. And I think the public's with us, I really do."
In terms of drug policy, making it "better" under a Biden administration that would involve decriminalizing marijuana, legalizing medical cannabis, modestly rescheduling the plant under federal law, expunging prior convictions and letting states set their own policies without intervention. It would not involve legalization for adult use, however, as Biden continues to oppose that policy change despite supermajority Democratic support.
Biden's running mate, Sen. Kamala Harris (D-CA), said recently that she has a "deal" with him to candidly share her perspective on a range of progressive policies he currently opposes, including legalizing cannabis. However, despite sponsoring a bill to federally legalize marijuana, she has not committed to proactively pushing him to adopt the broader pro-reform position.
In another interview released last month, Harris said she and Biden "have a commitment to decriminalizing marijuana and expunging the records of people who have been convicted of marijuana offenses."
"When you look at the awful war on drugs and the disproportionate impact it had on black men and creating then criminal records that have deprived people of access to jobs and housing and basic benefits," she said.
Biden, for his part, also conceded at a televised town hall meeting last month that parts of his criminal justice and drug policy record were a "mistake," though he attempted to place much of the blame on prosecutors at the state, rather than federal, level.