Commerce Secretary Says Biden's Marijuana Pledges Are 'So Far Afield' From Her Work Priorities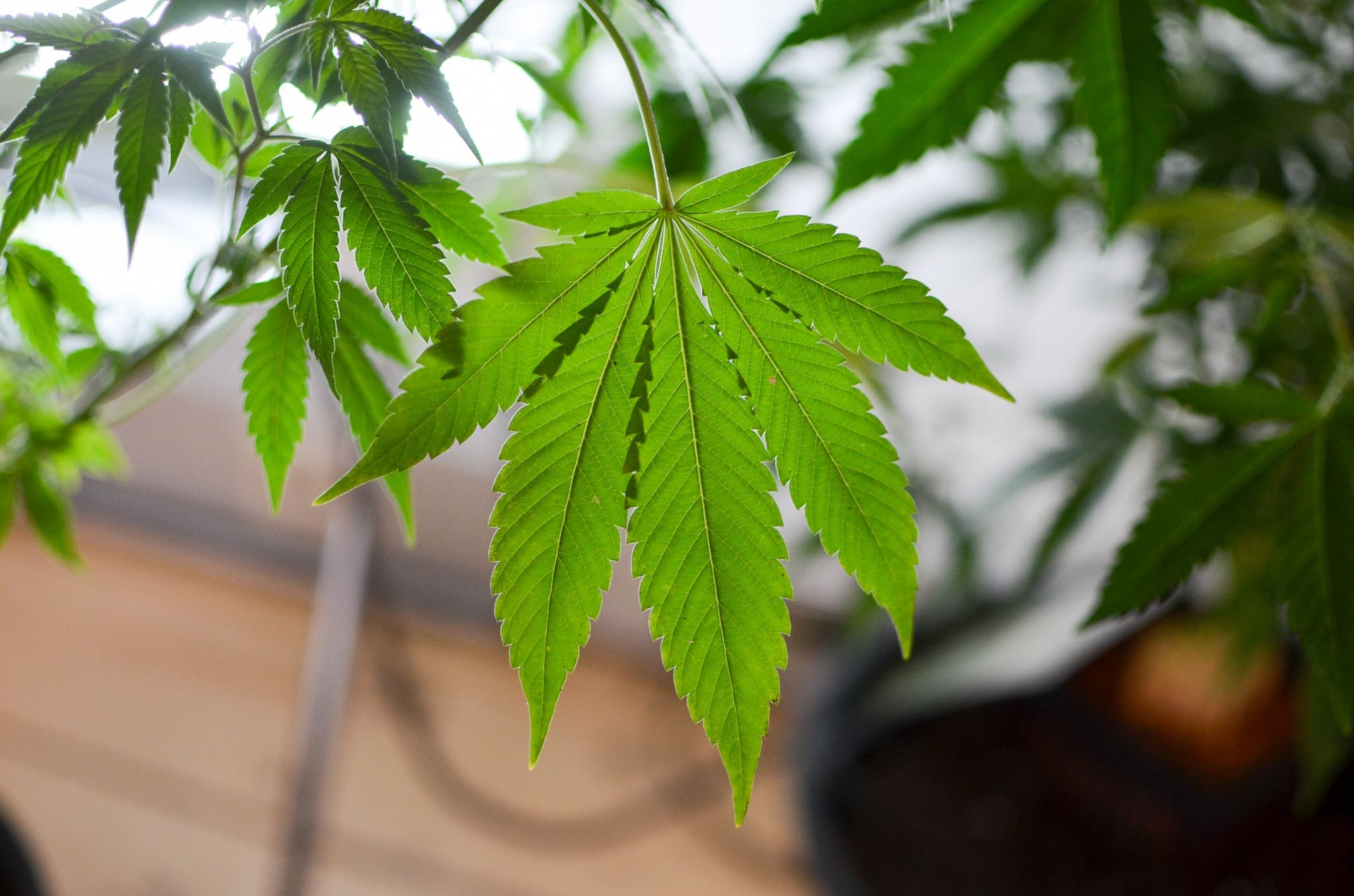 President Biden's commerce secretary deflected a reporter's marijuana question on Monday, saying that the issue is "so far afield from anything that I'm working on" for the administration as she focuses on other priorities like trade and supply chain management.
During an interview with Politico on the Biden agenda, Commerce Secretary Gina Raimondo was asked about the president's unfulfilled promise to decriminalize cannabis, as well as concerns that some stakeholders have voiced about the market impact of broad descheduling when it comes to opening up interstate commerce.
The cabinet member gave a short answer, saying the issue is not currently a part of her workload and so she doesn't have "any updates for you on that."
Watch the Commerce secretary discuss Biden's marijuana campaign pledges, starting around 19:30 into the video below:
Raimondo, who left her job as governor of Rhode Island to join the Biden administration, used to put significant thought into marijuana policy, backing a plan in her budget request to legalize cannabis for adult use through a state-run model. Her successor, Gov. Dan McKee (D), recently proposed legalization in his budget that would fund a more conventional adult-use market.
But the apparent lack of attention to cannabis policy in her new capacity is a disappointment for advocates, serving as another signal that the president and its administration are not prioritizing an issue that's widely popular among Americans, particularly Democrats.
Vice President Kamala Harris used to frequently talk about marijuana reform during her 2020 presidential campaign, for example, but she's remained relatively silent on the topic since entering the White House. She said last year that the administration isn't focused on following through on its marijuana reform pledges because it's too overwhelmed with responding to the coronavirus pandemic.
Biden himself campaigned on decriminalization, rescheduling, legalizing medical cannabis and letting states set their own marijuana policies. Just over a year in office, however, he's yet to achieve any of those goals except for having not interfered in state-legal cannabis programs in the same manner as was the case during the Trump administration and second term of President Barack Obama.
Other federal agencies have at least taken some modest reform steps on the issue, however.
The Drug Enforcement Administration (DEA) under Biden has moved on several occasions to greatly increase legal production quotas for illegal Schedule I drugs like psilocybin, MDMA and DMT for research purposes.
And several years after first announcing that it would take steps to break the federal marijuana manufacturing monopoly for research, it has finally issued new licenses outside of the University of Mississippi.
The Office of Personnel Management (OPM) said in a memo distributed to agencies last year that admitting to past marijuana use should not automatically disqualify people from being employed in the federal government.
More recently, the director of national intelligence (DNI) said federal employers shouldn't outright reject security clearance applicants over past use and should use discretion when it comes to those with cannabis investments in their stock portfolios.
FBI quietly updated its hiring policies last year to make it so candidates are only automatically disqualified from joining the agency if they admit to having used marijuana within one year of applying. However, it later revised the policy again to add a stipulation that applicants are ineligible if they've used cannabis more than 24 times after turning 18.
In September, The White House Office of National Drug Control Policy (ONDCP) proposed a change to the federal drug scheduling system that it hopes will streamline research into Schedule I controlled substances including marijuana and psychedelics such as psilocybin. DEA and NIDA later said that they supports the plan.
After requesting permission from the White House to conduct the survey of about 20,000 hemp farmers, The U.S.Department of Agriculture's (USDA) National Agricultural Statistics Service announced in August that the forms are being finalized to be filled out via mail or online.
USDA also announced last week that it will be partnering with Cornell University on a webinar series to promote education about hemp as the industry evolves.
The Food and Drug Administration (FDA), meanwhile, still hasn't gotten around to issuing regulations for hemp-derived cannabidiol products, but it announced last year that it plans to use Reddit and other "novel" data sources to gain a better understanding of public health issues surrounding use of CBD and other "emerging" cannabis derivatives like delta-8 THC.
Federal, state and local officials convened for a national conference this month where members discussed and advanced proposals to establish standards for marijuana products that could later be formally adopted into a federal handbook overseen by the National Institute of Standards and Technology (NIST).
Marijuana Banking Reform Cleared For House Floor (Again) Following Committee Action On Large-Scale Bill
Photo courtesy of Philip Steffan.