Biden's Drug Czar Wants To Make It Easier To Research Marijuana, Psychedelics And Other Schedule I Substances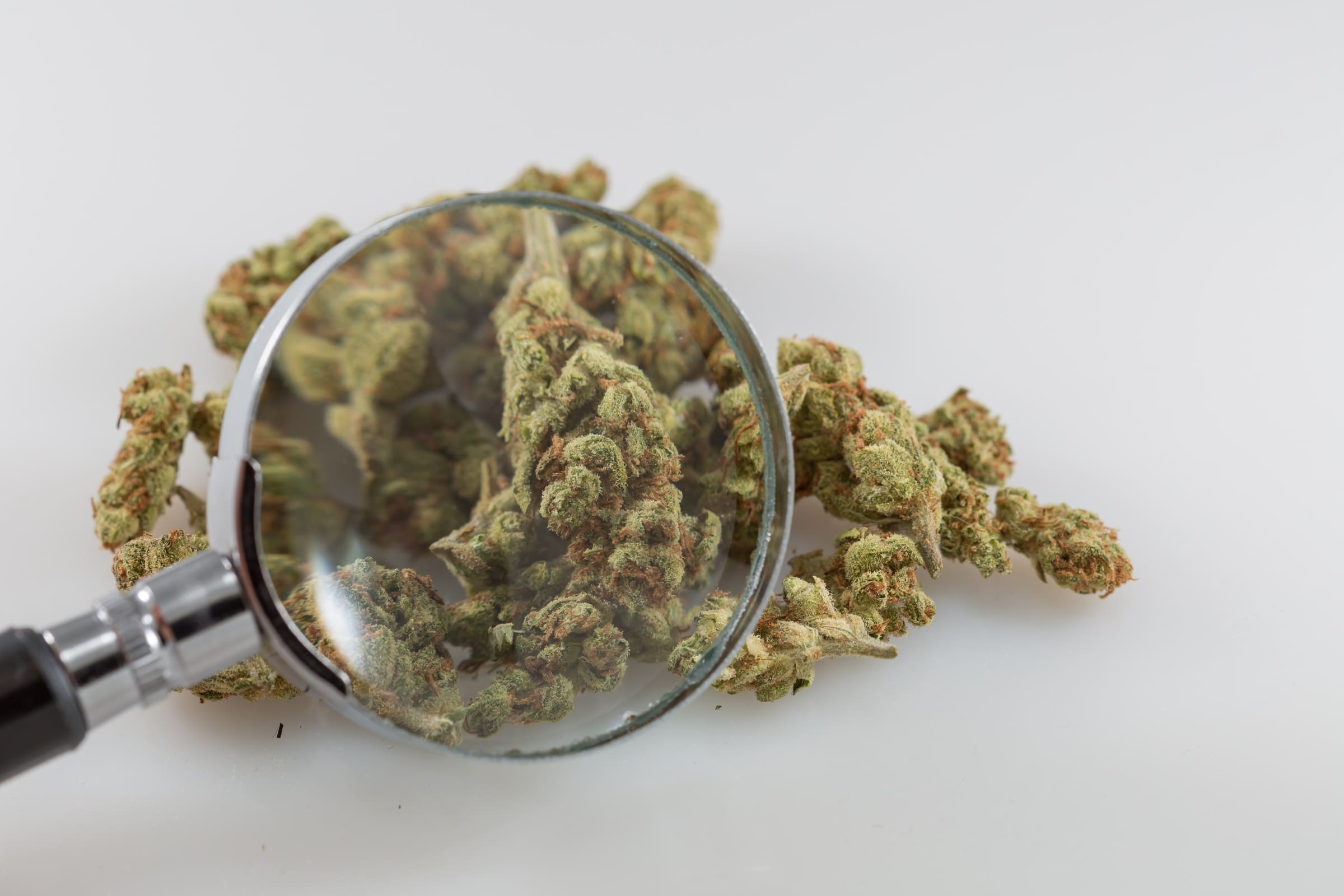 The Biden administration proposed a change to the federal drug scheduling system on Thursday that it hopes will streamline research into Schedule I controlled substances including marijuana and psychedelics such as psilocybin.
The White House Office of National Drug Control Policy (ONDCP) said in a letter to congressional leaders and a plan posted on the agency's website that it wants to encourage research in part by simplifying the registration process for scientists to access Schedule I drugs so that they match those for less-restricted Schedule II substances.
This is part of a broader White House initiative to develop what it says is a strategy to reduce the supply of illicit fentanyl analogues, while "protecting civil rights, and reducing barriers to scientific research for all schedule I substances."
Health experts have widely criticized the existing registration system as unduly onerous—particularly when it comes to Schedule I substances—and they've said it has inhibited research. Nora Volkow, director of the National Institute on Drug Abuse (NIDA), has described the current process as "lengthy and cumbersome."
Today, the Biden-Harris Administration presented to Congress recommendations for a long-term, consensus approach to reduce illicitly manufactured fentanyl-related substances, while protecting civil rights and encouraging scientific research. https://t.co/FXzOJ2XqI9

— ONDCP (@ONDCP) September 2, 2021
ONDCP said that what it wants to do is "align research registration for all schedule I substances more closely with the research registration process for schedule II substances."
"The Biden-Harris Administration strongly supports expanding the research of [fentanyl-related substances] and other schedule I substances to help advance evidence-based public policy," it said.
Under the current process, both Schedule I and Schedule II DEA registration applications must include a general research proposal, information on storage and security, and experience and qualifications to conduct the studies.
For applicants seeking access to Schedule I drugs, however, there's an additional burden to have the secretary of health and human services "determine the qualifications and competency of each practitioner requesting registration, as well as the merits of the research protocol."
While some advocates, researchers and officials say that makes the process to get approved for studying Schedule I drugs more burdensome and lengthy, some experts familiar with the Drug Enforcement Administration (DEA) registration procedures are tempering expectations about the practical effects of aligning Schedule I and Schedule II applications. The difference is largely a matter of extra paperwork for the more restrictive category, they contend.
In any case, ONDCP's intent to streamline research into Schedule I drugs is notable and seems to be part of a theme that's developing within the administration.
For example, DEA recently proposed a massive increase in the production of marijuana and psilocybin for research purposes, with the intent of aiding in the development of new federally approved therapeutic medications.
"DEA firmly believes in supporting regulated research of schedule I controlled substances," it said in a Federal Register filing this week. "Therefore, the [Aggregate Production Quota] increases reflect the need to fulfill research and development requirements in the production of new drug products, and the study of marijuana effects in particular, as necessary steps toward potential Food and Drug Administration (FDA) approval of new drug products."
Meeting the new production goal for marijuana in particular could be simplified now that DEA has decided to end the current monopoly on federally authorized cannabis manufacturing that the University of Mississippi has had for half a century by approving additional growers for research.
But while the production developments are promising, advocates are still frustrated that these plants and fungi remain in the strictest drug category in the first place, especially considering the existing research that shows their medical value for certain conditions.
A federal appeals court on Monday dismissed a petition to require DEA to reevaluate cannabis's scheduling under the Controlled Substances Act. However, one judge did say in a concurring opinion that the agency may soon be forced to consider a policy change anyway based on a misinterpretation of the therapeutic value of marijuana.
President Joe Biden has made much of the potential impact of modest rescheduling for marijuana, despite the fact that cannabis-related offenses would still carry significant criminal penalties in Schedule II, which also covers drugs like cocaine.
In April, White House Press Secretary Jen Psaki said Biden's campaign pledge to release federal inmates with marijuana convictions will start with rescheduling cannabis—a proposal that advocates say wouldn't actually accomplish what she suggested.
In any case, this latest development on recommending an alignment of Schedule I and Schedule II research registration processes is part of a larger issue that primarily deals with fentanyl analogues. And some advocacy groups like the Drug Policy Alliance (DPA) and the Leadership Conference on Civil and Human Rights have expressed frustration that the administration is urging a permanent and restrictive scheduling classification for the substances.
"We cannot continue doing the same thing and expect to get different results," Maritza Perez, director of national affairs at DPA, said in a press release. "Despite the Biden administration's stated commitment to criminal justice reform and ending racial disparities in the system, the recommendation to permanently schedule fentanyl-related substances echoes the failed drug policies of our past."
"Today's proposal is reminiscent of these policies, which led to over policing and enforcement, disproportionately impacted people of color, overcrowded prisons, and cost lives," she said. "This proposal is a major step backwards in the fight to dismantle the harms of the past and save lives."
Read ONDCP's letter on fentanyl and drug research recommendations below: 
ONDCP drug scheduling letter by Marijuana Moment
California Will Use Marijuana Tax Dollars To Support Cultivator Environmental Clean-Up, State Announces