USDA Launches National Survey Of 20,000 Hemp Farmers To Inform Policy And Industry Stakeholders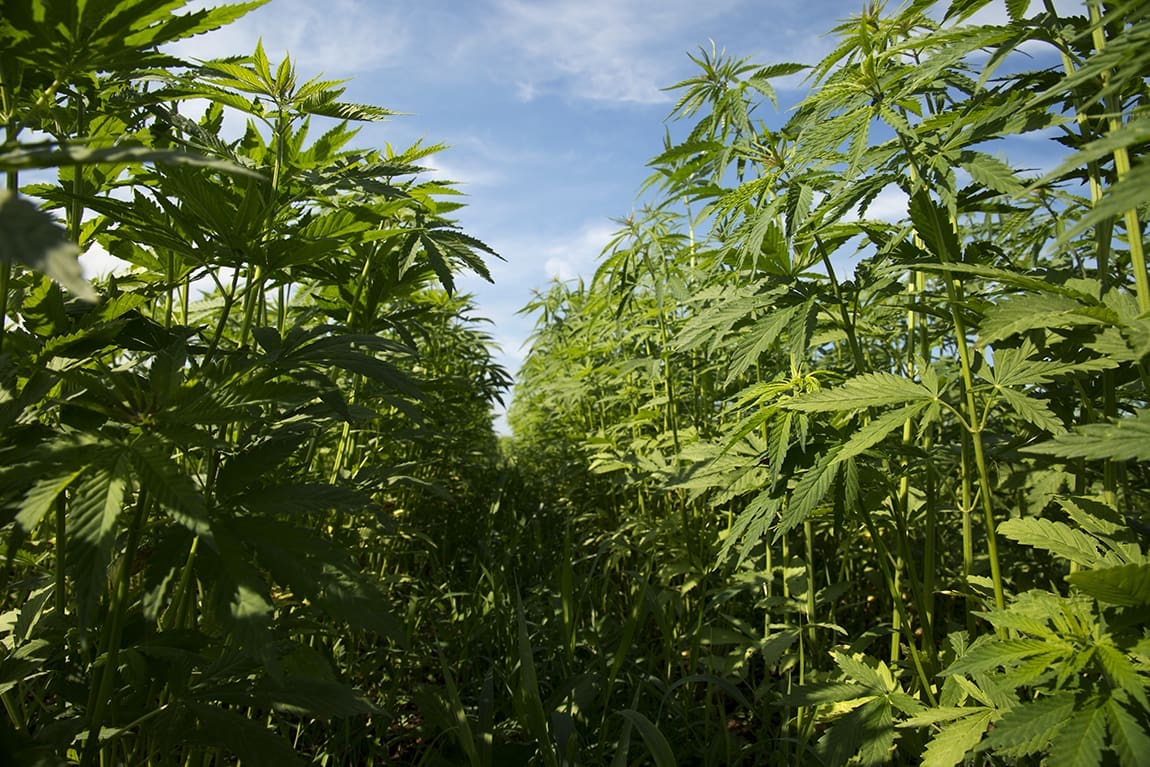 The U.S. Department of Agriculture (USDA) is moving forward with a large-scale survey to gain insight into the hemp market that's emerged since the crop was federally legalized under the 2018 Farm Bill.
After requesting permission from the White House earlier this year to conduct the survey of about 20,000 hemp farmers, the agency's National Agricultural Statistics Service announced on Thursday that the forms are being finalized to be filled out via mail or online.
USDA is asking questions about plans for outdoor hemp production, acreage for operations, primary and secondary uses for the crop and what kinds of prices producers are able to bring in. The questionnaire lists preparations such as smokeable hemp, extracts like CBD, grain for human consumption, fiber and seeds as areas the department is interested in learning about.
Frequently Asked Questions for @usda_nass's 2021 Hemp Acreage and Production Survey are now available. The survey will collect information on the total planted and harvested area, yield, production, and value of #hemp in the United States. Learn more: https://t.co/ulHsYPgmYP pic.twitter.com/CtfTATkaSV

— National Agricultural Statistics Service (@usda_nass) August 26, 2021
The survey also goes over whether farmers are hand-trimming the hemp they produce, if they plan to extract cannabinoids or terpenes from the crop, what kind of yields they've harvested and how they obtain the seeds and clones they use.
"The purpose of the proposed initial survey is to develop national and State estimates of the hemp planted and produced in 2020," a USDA explanatory document says. "The survey will be conducted annually. The questionnaires used for this survey will collect data for hemp produced in the open as well as under cover (greenhouses, low or high tunnels, hoop houses, etc.)."
"Hemp produced in the open will have data collected for five categories of hemp (flower, grain, fiber, seed, and other). Hemp produced under cover will have data collected for four categories of hemp (flower, clones or transplants, seed, or other)," it continues. "Similar questions will be asked for these different categories relating to amount harvested and prices received for each of the crops. In addition, there will be some demographic questions about the operator."
A video posted by USDA says the survey results will help "set the benchmark for hemp acreage and production to assist regulatory agencies, producers, state governments, processors, and other key industry entities."
Another document seems to outline the types of reports that USDA plans to issue once the data is collected. It will describe the amount of hemp flower, fiber, grain and seed was produced in 2021, as well as the value of those products and the acreage needed to cultivate them.
Starting around October 1, the agency will be mailing out a series of notices and reminders to industry operators to encourage them to participate in the survey. "Accurate information is essential to make informed decisions about this up-and-coming industry," one mailer says.
USDA initially published a notice about its intent to secure White House permission to conduct the survey in February.
Hemp businesses, including farms, will be involved in the survey. USDA estimated that the collective time that will be taken to complete the surveys will be 7,531 hours.
Last year, USDA announced plans to distribute a separate national survey to gain insights from thousands of hemp businesses that could inform its approach to regulating the industry.
That survey is being completed in partnership with National Association of State Departments of Agriculture and the University of Kentucky. The department said it wanted to learn about "current production costs, production practices, and marketing practices" for hemp.
There's still much to learn about the burgeoning market, even as USDA continues to approve state regulatory plans for the crop. Most recently, the agency approved a hemp plan submitted by Colorado, where officials have consistently insisted that the state intends to be a leader in the space.
While USDA's final rule for hemp took effect on March 22, the agency is evidently still interested in gathering information to further inform its regulatory approach going forward. Industry stakeholders say the release of the final rule is a positive step forward that will provide businesses with needed guidance, but they've also pointed to a number of policies that they hope to revise as the market matures such as USDA's hemp testing requirements.
The federal Small Business Administration's Office of Advocacy expressed a similar sentiment in a blog post in February, writing that it is "pleased with some of the changes that [USDA] has made to the rule, as they offer more certainty and are less burdensome to small farmers," but "some concerns remained unaddressed in the final rule."
Meanwhile, representatives of the USDA under President Joe Biden's administration held their first meeting with hemp industry stakeholders in January to learn about the market's needs.
The talk "went extremely well," National Industrial Hemp Council board chair Patrick Atagi, who was appointed by USDA and the U.S. Trade Representative (USTR) in February to serve on a federal trade advisory committee, told Marijuana Moment at the time.
USDA announced in April that it is teaming up with a chemical manufacturing company on a two-year project that could significantly expand the hemp-based cosmetics market.
Third North Carolina Senate Committee Approves Medical Marijuana Legalization Bill
Photo courtesy of Brendan Cleak.