Virginia Lawmakers Reject Governor's Delay Of Marijuana Legalization Study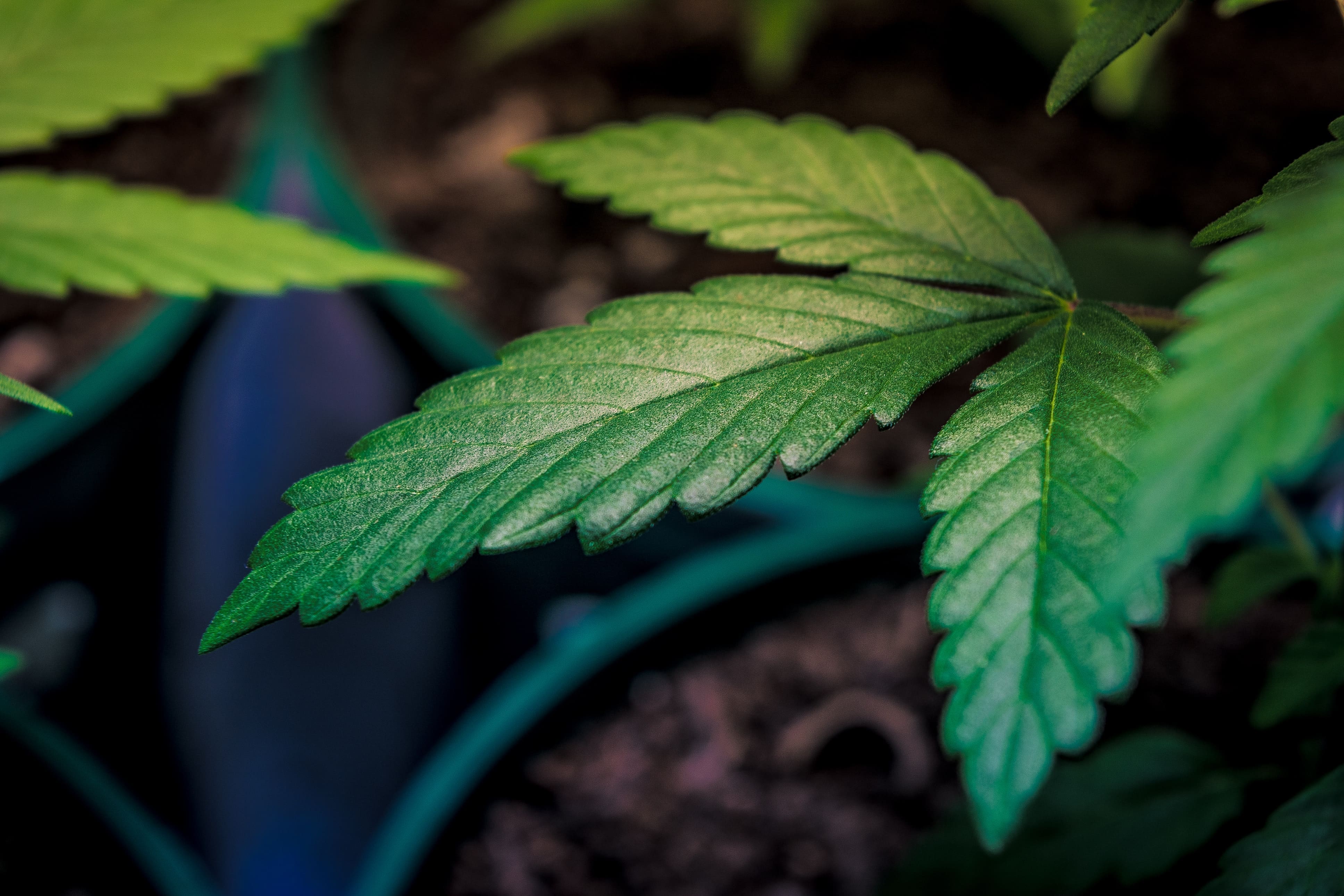 The Virginia legislature has rejected two governor-proposed amendments to a bill to decriminalize marijuana possession in the state. Meanwhile, they approved his suggested changes to the definition of medical cannabis products that can be legally accessed under a separate measure.
Following the passage of the decriminalization legislation last month, Gov. Ralph Northam (D) said he wanted it enacted, but suggested that lawmakers take up a series of revisions when they met for a reconvened session on Wednesday. One of those amendments called for a delay in the due date of a study on broader cannabis legalization mandated by the bill.
The governor, who seemed to try to take credit for the original study language that lawmakers approved in the bill, was actually requesting that its report deadline be moved back a full year, from November 30, 2020 to November 30, 2021.
As we decriminalize simple possession of marijuana and seal the records of prior convictions, I am proposing a study to assess the impact of fully legalizing marijuana in the Commonwealth.

— Ralph Northam (@GovernorVA) April 12, 2020
Lawmakers rejected the proposed delay amendment to SB 2 and the identical HB 972 on Wednesday, however.
Another recommended change by the governor would have eliminated eliminated a defendant's ability to request a jury trial after being cited for marijuana possession. Both the Senate and House rejected that amendment to their respective versions of the legislation, however.
Lawmakers accepted all 15 other amendments the governor recommended.
Overall, the bill would make possessing up to one ounce of cannabis punishable by a $25 fine with no threat of jail time and no criminal record. Current Virginia law makes simple possession punishable by a maximum $500 fine, up to 30 days in jail and a criminal record.
"We're pleased the legislature made the right choice to reject a proposed delay in the legalization workgroup's final report," Jenn Michelle Pedini, NORML's development director who also serves as executive director of Virginia NORML, told Marijuana Moment. "Decriminalization is a victory worth celebrating, but as we have said repeatedly, it is not a public policy solution for marijuana prohibition."
"While decriminalization will reduce arrests by about half, it will not address the racially disparate enforcement of marijuana laws," they said. "It is imperative the Commonwealth work swiftly to legalize and regulate the responsible adult-use of cannabis and begin undoing the damages done by prohibition."
Among other gubernatorial amendments to the decriminalization proposal that lawmakers approved was one that would make it so commercial drivers license holders who unlawfully possess marijuana while operating motor vehicles will be reported to the DMV.
Northam campaigned on his support for marijuana decriminalization during his election bid in 2017, and he has pushed for the issue in his State of the State addresses, so it is unlikely he would veto the final proposal due to a disagreement with lawmakers on the study due date or the right to a jury trial.
Sen. Adam Ebbin (D), the lead sponsor of SB 2, celebrated the final step in a long legislative fight to pass it.
"Marijuana Decriminalization becomes law in Virginia, effective July 1!" he tweeted. "After 5 years, super happy to pass the bill."
Marijuana Decriminalization becomes law in Virginia, effective July 1! @C_Herring passed the House version. After 5 years, super happy to pass the bill w/ assists from @BillStanley @TommyNorment @Dunnavant4VA @ssurovell & Joe Morrissey. Big thanks to @VANORML for your hard work.

— Adam Ebbin (@AdamEbbin) April 22, 2020
Some reform advocates were prepared to go along with Northam's recommended amendments in full, noting that the logic behind the proposed study delay was likely that the coronavirus pandemic would have made it difficult for the working group to meet the original deadline.
But lawmakers on Wednesday argued that because a separate resolution that was approved by the legislature in March directs the Joint Legislative Audit and Review Commission to also study and issue recommendations on adult-use cannabis legalization prior to the start of the 2021 session early next year, it made no sense to defer the other study by a year.
ACLU of Virginia celebrated the legislature's rejection of the legalization review delay.
UPDATE: VA senators rejected the @GovernorVA's amendment to SB 2 that would have delayed marijuana legalization efforts in Virginia.

You can read more about the proposed amendments here: https://t.co/N2BD9Smtfs

— ACLU of Virginia (@ACLUVA) April 22, 2020
Separately, both chambers also approved amendments that Northam recommended for a bill expanding the state's medical cannabis program.
Advocates say the governor's changes to that bill, SB 976, will expand patient access by striking language concerning the definition of products that can be dispensed and replacing it with a more expansive description.
Originally, "cannabidiol oil or THC-A oil" that contains at least 15 percent CBD or THC-A and a maximum five percent THC was covered under the program. But the governor's proposal would change that language to instead cover "cannabis oil" that "contains at least five milligrams of cannabidiol (CBD) or tetrahydrocannabinolic acid (THC-A) and no more than 10 milligrams of tetrahydrocannabinol per dose."
Because both chambers adopted Northam's recommended change in full, the medical cannabis reform becomes law without any further action needed from the governor.
Once the decriminalization legislation is settled and given final approval, Virginia will officially become the 27th state to remove the threat of jail time for possessing small amounts of marijuana when it takes effect on July 1, and will be the first to do so in 2020.
California Announces $30 Million Grant Program To Promote Marijuana Industry Social Equity