California Activists Gear Up For 2022 Push To Legalize Psilocybin Mushrooms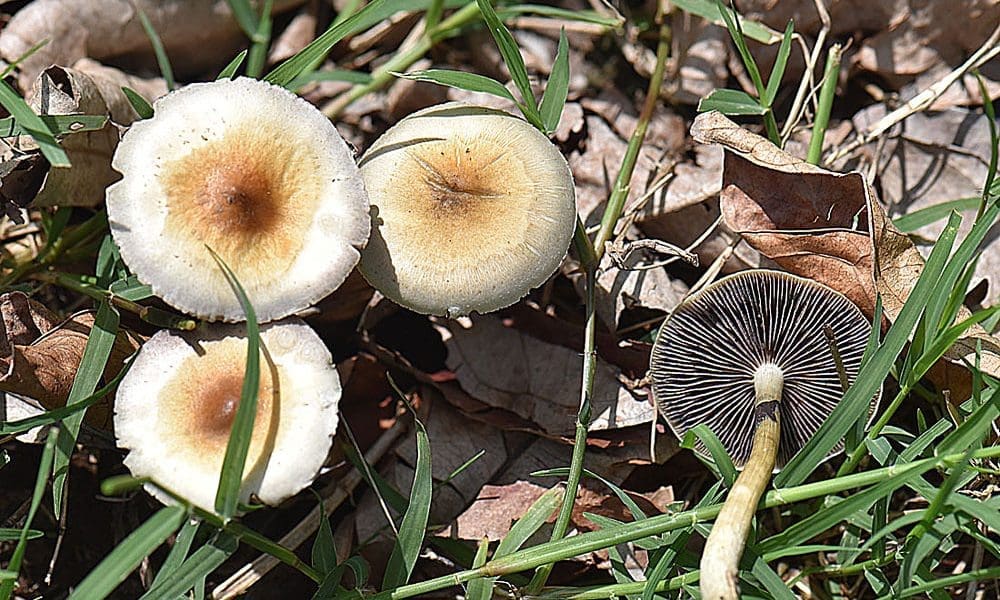 California activists are taking another shot at placing a ballot initiative before voters to legalize psilocybin mushrooms statewide, this time in 2022.
Decriminalize California attempted to get a similar measure on the November 2020 ballot, but they faced signature gathering complications due to the coronavirus pandemic and ultimately abandoned that effort. Advocates recognize that they will face similar challenges as the campaign gets running for the upcoming cycle, but they're confident that they will have the resources and experience to prevail this round.
Volunteers are being invited to recommend revisions to a draft reform initiative that the group plans to submit. For the most part, it's the same as the 2020 proposal—with three main changes that are meant to appeal to midterm voters, who tend to be older and more conservative that those who turn out in presidential election years.
Fight the good fight. 😉https://t.co/p6UguHVFZQhttps://t.co/8w13JvtEME pic.twitter.com/t7QXmlbYJm

— Decriminalize California (@DecrimCA) February 10, 2021
But the ballot measure isn't the only track activists behind the campaign are taking this year. Decriminalize California has also been working with the office of a state senator who's said late last year that he would be introducing a bill to decriminalize certain psychedelics, including psilocybin.
The text of Sen. Scott Weiner's (D) proposal hasn't been released yet, but it will likely be less far-reaching that the activist-led initiative, which would legalize the "personal, spiritual, religious, dietary, therapeutic, and medical use" of psilocybin.
The current draft of the proposed ballot measure states that the "distribution, transportation, possession, storage, consumption, social consumption, on-site consumption, public events, farmers' markets, and retail sale, whether or not for profit," of so-called magic mushrooms "shall be lawful in this state and is a matter of statewide concern."
Unlike Decriminalize California's earlier 2020 initiative, however, this new one would only allow adults 21 and older to engage in such activities, rather than those 18 and older. It was also changed to stipulate that the process for getting prior psilocybin convictions expunged would be voluntary instead of automatic, which would reduce the projected cost of the measure in the ballot title and summary that voters will see. Finally, certain definitions were revised when it comes to therapeutic use of the psychedelic.
"It's basically like a double-pronged approach," Ryan Munevar, campaign director of Decriminalize California, told Marijuana Moment of the dual ballot and legislative approach. "With Scott Weiner, if he's got good language and it's worth backing, we'll do it. And in the background, we're still pushing ours, which is radically more advanced than anything else anybody's doing right now."
In order to get on the 2022 ballot, activists will need to collect 623,212 valid signatures from registered voters, an effort that will take a combination of well-funded campaign machine and a large group of volunteers.
"With over 1,400+ volunteers across all 58 counties, Decriminalize California is positioned to change California history with solid drug reform language," Munevar wrote in an email to supporters announcing the group's latest plan.
Since Denver became the first city in the U.S. to decriminalize psilocybin mushrooms in 2019 via citizen initiative, a national movement has rapidly spread, with the California campaign representing just one example of how activists are pushing to reform psychedelics laws at the city and state level.
Six other cities—Oakland, Santa Cruz, Ann Arbor, Washington, D.C., Somerville and Cambridge—have decriminalized possession of a broader collection plant-and fungi-based psychedelics since Denver's move.
The closest example of legal access to psychedelics that the California group is pursuing can be found in Oregon, where voters approved historic initiatives to legalize psilocybin for therapeutic purposes and decriminalize drugs more broadly in November
And on the legislative side, Weiner isn't the only state lawmaker who's following activists' example.
A Republican lawmaker in Iowa introduced a bill recently to remove psilocybin from the list of controlled substances and another to let seriously ill patients use psychedelic mushrooms, LSD, DMT and other drugs.
In Texas, a state legislator introduced a bill that would require the state to study the therapeutic potential of psilocybin, MDMA and ketamine in the treatment of certain mental health conditions.
Legislators in Connecticut, Florida, Hawaii, Kansas, Washington State and Virginia are also considering psychedelics and drug policy reform bills for the 2021 session.
Hawaii Senate Panel Approves Bills To Legalize Marijuana And Increase Decriminalization Limit
Photo courtesy of Dick Culbert.