Hawaii Senate Panel Approves Bills To Legalize Marijuana And Increase Decriminalization Limit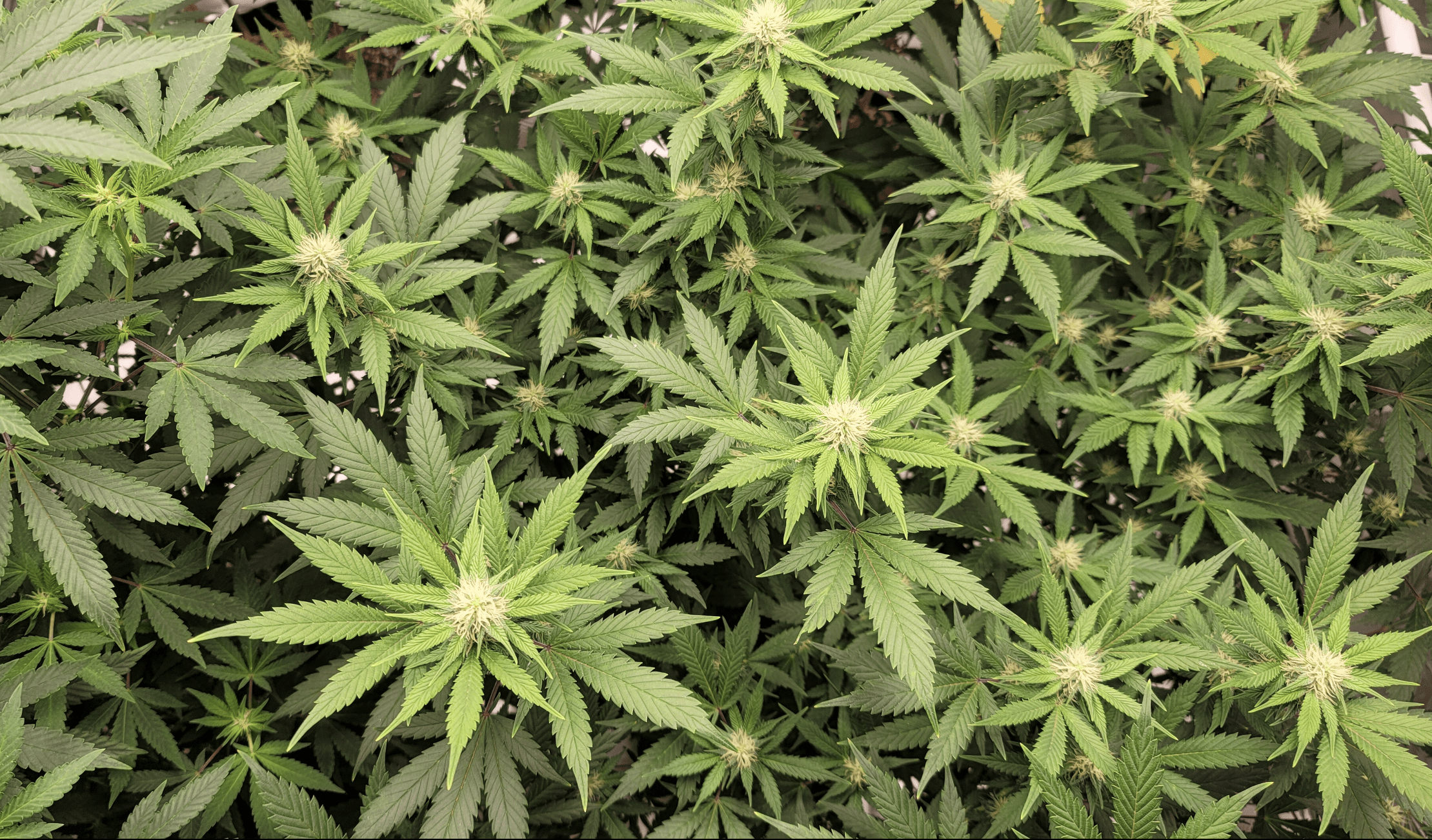 Lawmakers in Hawaii voted to advance two marijuana bills on Tuesday, one to legalize and regulate cannabis for adults 21 and older and another to increase the amount that is covered under the state's existing decriminalization law.
A separate proposal to legalize psilocybin mushrooms for therapeutic use, meanwhile, is set to be heard on Friday.
Hawaii decriminalized up to three grams of marijuana—enough for a few joints—under a 2019 law that took effect last year, replacing criminal penalties with a $130 fine. This year's bill, SB 758, would increase the possession threshold to one ounce, or about 28.5 grams.
A separate bill, SB 767, would legalize marijuana and allow licensed businesses to cultivate, produce and sell cannabis products. It would also allow adults to grow up to three mature plants for personal use.
Both measures were approved Tuesday by the Senate Committee on Public Safety, Intergovernmental and Military Affairs. The decriminalization bill passed unanimously, 5–0, while the legalization bill received a no vote from the panel's lone Republican, Sen. Kurt Fevella.
The legalization bill now proceeds to a joint hearing between the Senate Judiciary and Ways and Means committees, after which it would head to the chamber floor. The decriminalization measure goes to the Judiciary Committee. That committee is chaired by Sen. Karl Rhoads (D), who also headed the panel when it passed a different legalization proposal out of committee two years ago. The bill's progress halted after that.
Advocates in the state are optimistic the marijuana decriminalization expansion bill can pass. They'd also like to see lawmakers amend the measure to reduce the current $130 penalty.
"An increased threshold will help minimize the impact of the state's criminal legal system upon those who possess cannabis, which is far from an inconsequential number," Nikos Leverenz, board president for the Drug Policy Forum of Hawaii (DPFH), told Marijuana Moment in an email. The group submitted testimony to the panel in favor of both bills.
"From 2000 to 2017 there was an average of over 1,000 cannabis possession arrests in each year in Hawaii," Leverenz said, "with Native Hawaiians composing a plurality of that number."
As for legalization, DPFH told lawmakers that the change could grow the state's economy—and its tax revenue—by tens of millions of dollars. "Even a smaller state like Alaska, which has a modest adult-use cannabis sector that has been online for three years, now sees $25 million in excise tax," the group said in written testimony, adding that legalization could also make Hawaii even more appealing to tourists.
But as the bill moves forward, DPFH and other advocates are urging lawmakers to consider adding social equity provisions to ensure participation in the new industry by those who have been impacted by cannabis prohibition and the drug war.
"Hawaii should look to set the national standard for social equity by explicitly ensuring participation by native Hawaiians in every aspect of the emerging cannabis economy," Leverenz said after Tuesday's vote.
—
Marijuana Moment is already tracking more than 600 cannabis, psychedelics and drug policy bills in state legislatures and Congress this year. Patreon supporters pledging at least $25/month get access to our interactive maps, charts and hearing calendar so they don't miss any developments.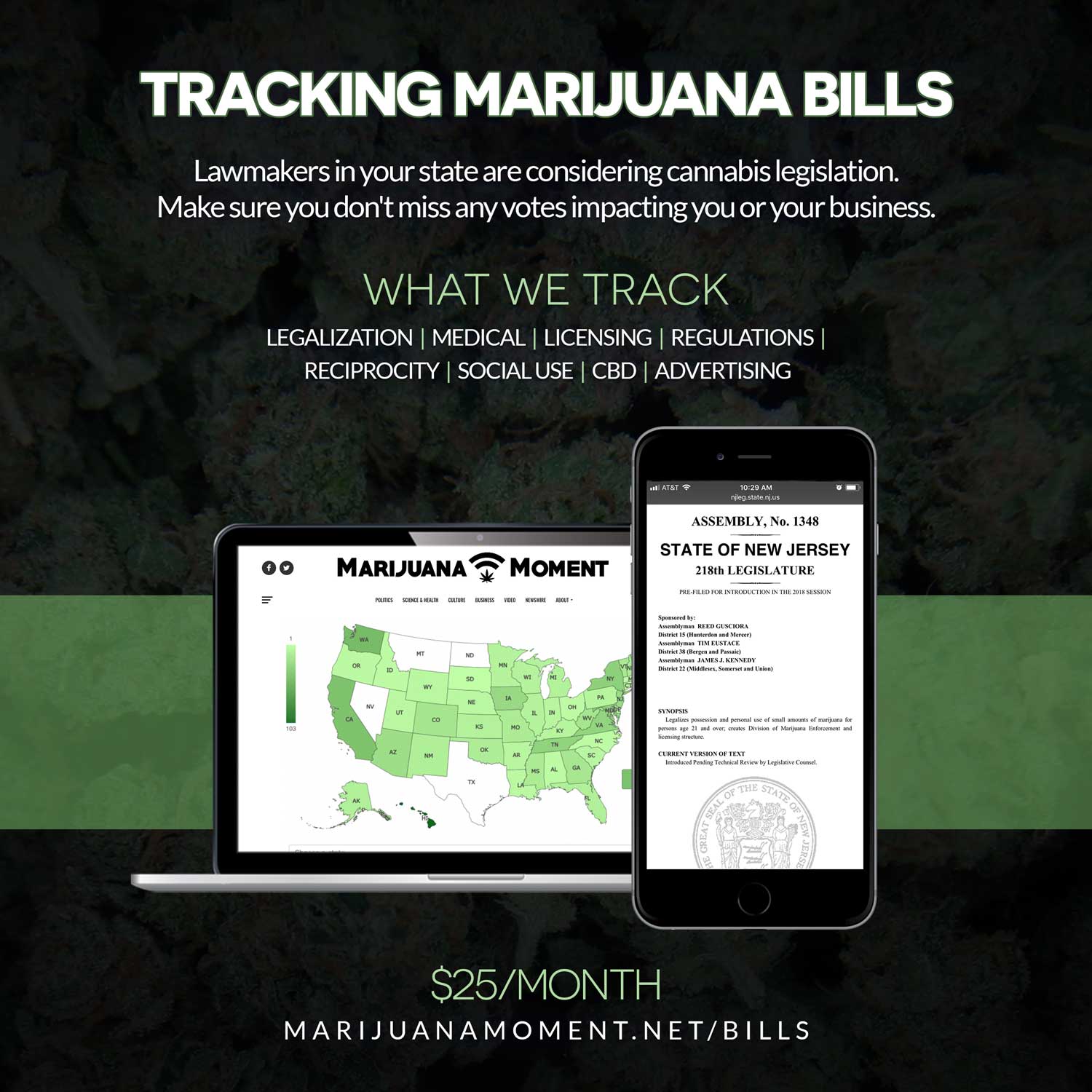 Learn more about our marijuana bill tracker and become a supporter on Patreon to get access.
—
Even advocates acknowledge that legalization faces a difficult path to becoming law, noting that Gov. David Ige (D) has strongly opposed cannabis reforms in the past. When the legislature passed its existing marijuana decriminalization measure, in 2019, Ige let the measure take effect without his signature. In a press conference at the time, he called the matter "a very tough call" and said he went " back and forth" before deciding to let the bill become law. He previously vetoed separate legislation to add opioid use disorder as a medical cannabis qualifying condition.
A number of public agencies, including the state Department of Transportation, the Honolulu Department of the Prosecuting Attorney, and local police agencies submitted testimony against the legalization measure ahead of Tuesday's hearing.
"The passage of this bill would create an increased availability of marijuana, making it more accessible, especially to juveniles," argued Maj. Phillip Johnson of the Honolulu Police Department's Major Narcotics and Vice Division.
The police chief for Maui, Tivoli Faaumu, said in written testimony that "this bill is not specific on how the marijuana will be tested, what levels of toxic (pesticides) compounds exist in marijuana, and the levels of THC [that] are present in the marijuana that is for sale. This is dangerous, and therefore should not be openly and publicly for sale."
Under SB 767, the Hawaii Department of Health would be required to come up with those guidelines later this year, by July 1. The department would also craft rules around licensing, security requirements, product labeling, health and safety regulations, advertising restrictions and the prevention of marijuana sales to minors.
Driving under the influence of marijuana would remain illegal under the proposal. Employers' abilities to restrict workers from consuming cannabis and screen them for past use would also be unaffected.
The bill would leave intact the state's existing medical marijuana system, which allows registered patients to possess up to four ounces of cannabis.
As Washington Post reporter Dave Weigel pointed out in December, Hawaii is one of only four states, along with Delaware, New York and Rhode Island, where Democrats have legislative supermajorities but marijuana isn't yet legal.
Later this week, Hawaii lawmakers are set to consider a measure to legalize psilocybin mushrooms for therapeutic use. The psychedelics have shown promise in end-of-life care and in treating certain mental health conditions, such as severe depression.
That bill, SB 738, is scheduled for a Friday morning hearing in the Senate Judiciary Committee. It was introduced late last month, less than a year after lawmakers introduced bills to begin studying the therapeutic use of psychedelic mushrooms with the goal of eventually legalizing them. Those measures, however, did not advance.
Meanwhile, several other cannabis reform measures are currently pending before Hawaii lawmakers and awaiting committee action.
Hawaii Could Legalize Psychedelic Mushroom Therapy Under New Senate Bill
Photo courtesy of Mike Latimer
Washington Supreme Court Strikes Down Criminalization Of Drug Possession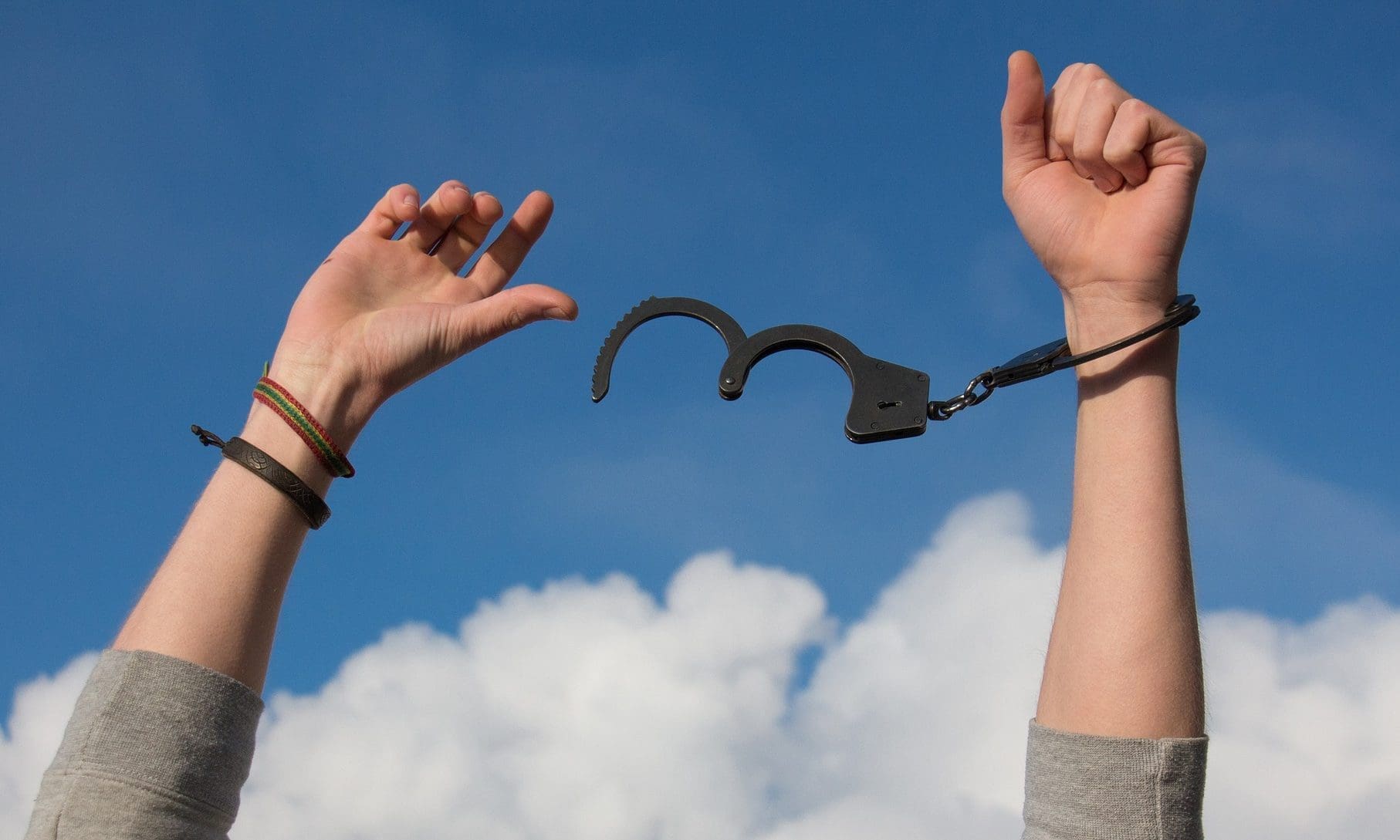 Washington State's felony penalties against drug possession abruptly disappeared on Thursday after the state Supreme Court struck down the law as unconstitutional. As lawmakers decide how to respond to the decision—with a bill to decriminalize all drugs having already passed a legislative committee earlier this month—some police departments and prosecutors have now announced they'll no longer arrest or pursue cases against people over possession of small amounts.
Simple drug possession "is no longer an arrestable offense," the Seattle Police Department said in a public statement following the ruling. "Effective immediately, officers will no longer detain nor arrest individuals" merely for having drugs.
The ruling in the case, State v. Blake, applies only to possession of controlled substances. Other state drug laws, such as those against selling or driving under the influence of drugs, are unaffected.
Meanwhile, according to The Associated Press, the Washington Association of Prosecuting Attorneys sent a memo directing its members to drop ongoing drug possession cases and seek orders vacating convictions for past cases.
"While the legislature can change this prospectively (such action is doubtful), police officers must immediately stop making arrests for simple possession of drugs," an official with the prosecutors group wrote in an email to Seattle police. "No search warrants. No detentions upon suspicion of simple possession awaiting canine units, etc."
"You will need to advise your officers as to whether officers should still seize the unlawful drugs as contraband or leave them in possession of the individual," the email continued.
BREAKING: @SeattlePD has been ordered to stop arresting criminals in possession of drugs.

Washington State Superior Court ruled today that arresting those in possession of drugs is 'unconstitutional.'

This is the start of drug legalization in the state of WA. pic.twitter.com/nrqIOjdRVh

— Katie Daviscourt🇺🇸 (@KatieDaviscourt) February 25, 2021
Pacific County Prosecutor Ben Haslam told The Chinook Observer that the ruling "has come as a shock to our office."
"On the prosecutor's office's end, we are preparing to request the immediate release of individuals being held in custody only for simple-possession cases," he said. "Next, we will have to quash all active warrants on pending possession cases. Moving forward, I expect we will be required to vacate charges for individuals previously convicted of possession, and I'm sure there will be many other ramifications as well."
How long Washington's de facto legalization of drug possession will last is an open question. The court struck down the state's possession law over a single issue: the statute failed to require proof a defendant knowingly possessed the drugs, allowing people to be convicted without any intention of committing a crime.
In response, lawmakers could simply replace the old law with a new one that includes such a requirement. Or they could not.
The idea of reducing or removing criminal penalties for simple drug possession is growing in popularity, with Oregon voters recently replacing penalties for possession of any drug with a $100 civil fine or referral to a health assessment. A bill introduced in Washington's legislature earlier this year would make similar changes, removing all penalties for possession of personal-use amounts of drugs and significantly expanding state funding for outreach, treatment and recovery services.
The measure, HB 1499, passed a House panel earlier this month.
"Today's Supreme Court decision gives renewed urgency to the conversation about our state's response to untreated substance use disorder," the bill's prime sponsor, Rep. Lauren Davis (D), told Marijuana Moment late Thursday. "It presents an opportunity to continue the discussion that was begun in the legislature this session with HB 1499."
The court decision accomplishes only part of Davis's proposal. While one prong of her plan would decriminalize drugs, the other would create a "continuum of care" to ensure access to drug treatment and recovery services—something Thursday's ruling does not do.
"It is imperative that we stop handing down felony possession convictions that compound shame and create barriers to recovery. We must stop criminalizing symptoms of a treatable brain disease. Today's decision does that," Davis said. "But that alone is insufficient. It is equally important that we build out a response to substance use disorder that truly works—a robust and fully funded continuum of care ranging from outreach to treatment to recovery support services."
King County Prosecuting Attorney Dan Satterberg said lawmakers should act to address the court's action.
"While there will be a significant amount of work necessary to comply with this ruling in the courthouses throughout the state, it is equally important that the Legislature take steps now to amend this statute to correct the defect found by the Supreme Court," he said in a statement. "The Legislature should act with a sense of urgency to add the necessary elements to make this statute constitutional this session, and not leave a defective statute on the books."
Justices on the court weren't necessarily setting out to legalize drugs when they undertook the case that led to Thursday's decision. Rather than taking aim at the broader drug war, the ruling says that Washington's possession law unconstitutionally allowed innocent people to be charged and convicted by failing to require that a defendant knew that drugs were in their possession.
"The possession statute at issue here does far more than regulate drugs," the court wrote in a majority opinion by Justice Sheryl Gordon McLoud and signed by five of the court's nine members. "It is unique in the nation in criminalizing entirely innocent, unknowing possession."
The statute would criminalize a postal carrier who delivers a package containing unprescribed Adderall, the opinion says, as well as a roommate unaware the person they live with has hidden drugs in the common areas of the home.
"A person might pick up the wrong bag at the airport, the wrong jacket at the concert, or even the wrong briefcase at the courthouse," it continues. "Or a child might carry an adult's backpack, not knowing that it contains the adult's illegal drugs."
The defendant in the case, Shannon Blake, was charged with felony drug possession after police in 2016 found a small bag of methamphetamine in the coin pocket of her jeans. Blake, however, said she didn't use drugs and was given the secondhand jeans as a gift just two days earlier.
Because Washington's drug law didn't require that defendants knowingly had drugs on their person, Blake was charged and convicted.
In rendering its decision Thursday, the Supreme Court vacated Blake's conviction.
The court's prior interpretations of the law make the statute "criminalize innocent and passive possession, even by a defendant who does not know, and has no reason to know, that drugs lay hidden within something that they possess. The legislature's police power goes far, but not that far," the justices determined. "Accordingly, RCW 69.50.4013(1)—the portion of the simple drug possession statute creating this crime—violates the due process clauses of the state and federal constitutions and is void."
Not all justices agreed the decision needed to be so sweeping. Justice Debra L. Stephens said in a separate opinion, which concurred in part and dissented in part with the majority, that the court could break from its past holdings and simply reinterpret the law to require proof that defendants knowingly broke the law. She agreed Blake's conviction should be thrown out but argued the possession law need not be scrapped in its entirety.
"I would overrule our erroneous precedent and, considering the main arguments actually briefed in this case, read an implied intent element into the drug possession statute," Stephens wrote. "Nearly every other state to have interpreted the model statute holds that it does [have such an element], and Blake urges us to embrace this interpretation."
Three other justices signed a dissenting opinion, arguing that the court has interpreted Washington's drug possession law for more than 60 years as not requiring an element of intent—and moreover, that the court's past decisions have respected the authority of lawmakers to "criminalize conduct regardless of whether the actor intended wrongdoing."
It's not entirely clear how many past cases might be affected by Thursday's ruling. Mark Middaugh, a lawyer who filed a friend-of-brief in the case on behalf of the Washington Association of Criminal Defense lawyers, told the Seattle Times that he believes the ruling could be applied retroactively, allowing anyone with a past conviction for simple drug possession to have that record thrown out.
A press release from the Washington Appellate Project, which represented Blake in the case, was comparatively understated. "Washington joins 49 other states and the federal government," it said, "in recognizing that the unknowing possession of drugs is not a crime."
Richard Lechich, a Washington Appellate Project staff attorney who argued the case before the Supreme Court, said justices "correctly recognized the injustice of convicting people for innocent conduct."
"While the decision cannot rectify the harm this law caused to so many communities, particularly communities of color, it at least puts an end to it," he said.
Lechich, however, warned Washingtonians to not to take advantage of the situation. While the possession law is off the books, he said, and some in law enforcement seem to be halting arrests and prosecutions, it's still a risk to openly acknowledge having drugs.
"I would be very careful about that," Lechich told Marijuana Moment. "Certainly if you were my client, I wouldn't advise you to do that."
Washington Lawmakers Approve Drug Decriminalization Bill In Committee Vote
Photo courtesy of Markus Spiske
Disagreements Threaten Virginia Marijuana Legalization Deal As Deadline Approaches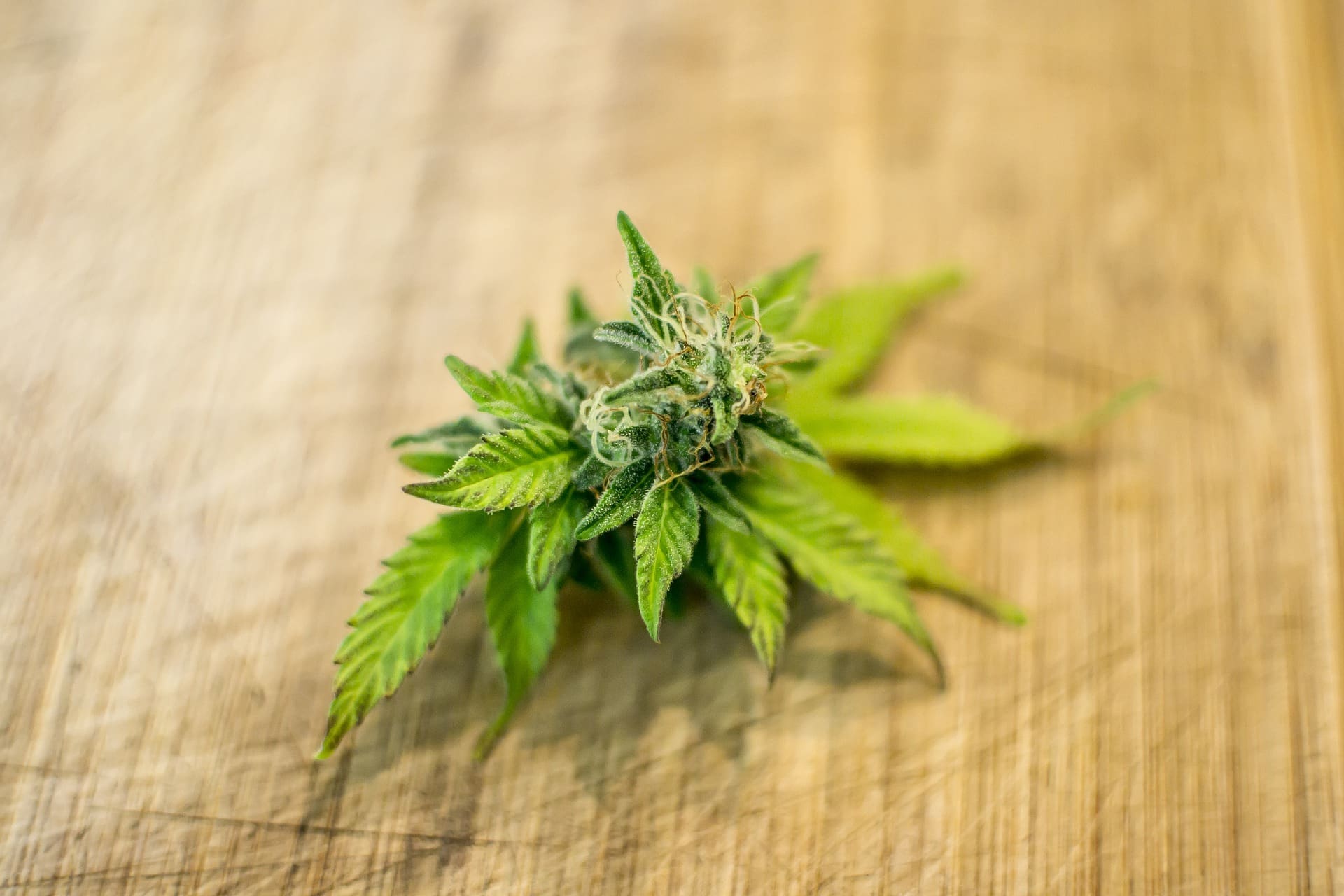 Conference committee members are divided over a proposed delay in regulatory decisions until next session, but have reportedly settled on delaying legalization of cannabis possession in any case.
By Ned Oliver, Virginia Mercury
With a Saturday deadline approaching, state lawmakers in the House and Senate are still working to resolve differences over landmark legislation that would legalize recreational marijuana in Virginia.
As of Thursday evening, it was unclear whether the two chambers would be able to reach an agreement on the bill, which Gov. Ralph Northam (D) has made a priority in his final year in office.
At least one lawmaker privately doubted the legislation would pass. Others, however, remained optimistic even as they acknowledged negotiations had grown tense, suggesting a vote was possible as early as Friday.
According to five sources familiar with the talks, the primary point of contention is language sought by the Senate that would delay decisions about how the new market is regulated until next year. Members of the chamber said during hearings last month they felt the legislation was too expansive and complex to complete work on during the 45-day session.
Lawmakers in the House have resisted, arguing the delay is unnecessary, citing in-depth studies conducted by legislative analysts and Northam's administration. House lawmakers have also expressed discomfort about voting to legalize the drug without finalizing plans for a legal marketplace, according to the sources, who spoke on the condition of anonymity to discuss ongoing negotiations.
If a bill does emerge from the conference negotiations, it's likely to disappoint civil rights advocates who have been pushing for an immediate end to criminal penalties related to the drug.
Both the House and Senate passed legalization bills that wouldn't allow sales of recreational marijuana to begin until January 1, 2024—time both sides agree they need to set up a new cannabis authority to regulate the industry.
But they have differed over whether criminal penalties related to the drug should stay in place until legal sales begin. The House advanced legislation that wouldn't end prohibition until 2024 while the Senate proposed legalizing possession of an ounce or less of marijuana beginning July 1 of this year.
The House, whose members worried that repealing criminal penalties before legal sales are permitted would encourage the black market, appear to have won the debate, with Senate negotiators agreeing to maintain existing criminal penalties until 2024, according to the sources.
The approach stands in contrast to a legalization bill signed by New Jersey's governor on Monday, which immediately ended criminal penalties for possession of up to six ounces even though retail sales aren't expected to begin until 2022 at the earliest.
Advocates had called the Senate's position the minimum the legislature could do to address criminal penalties before the retail marketplace opens. Sen. Jennifer McClellan, D-Richmond, who proposed it, said it didn't make sense to continue prosecuting people for something lawmakers had voted to legalize.
"We can't risk more people being caught in the system for acting in ways that will soon be legal," wrote a coalition of 25 advocacy organizations led by the ACLU of Virginia and the reform group Marijuana Justice.
Lawmakers skeptical of repealing criminal penalties before there are legal avenues to buy the drug have said they view the decriminalization legislation they passed last year, which reduced penalties for simple possession to a $25 civil fine, an adequate interim step.
Chelsea Higgs Wise, director of Marijuana Justice, countered that the approach unnecessarily allows the disproportionate enforcement of marijuana laws against Black Virginians to continue for three years. She said court data obtained by advocates shows that even with reduced fines, Black people are four times more likely than White people to face citations despite using the drug at the same rate.
"The commonwealth's 'decriminalization' enforcement maintains Virginia's racial disparities and goes against Governor Northam's stated commitment to social equity, racial equity, and economic equity for marijuana legislation," she wrote in a statement.
The two chambers are continuing to debate another focus for advocacy groups: how to treat people under 21 caught with the drug. As drafted, the Senate's version would dramatically increase penalties for underage users caught with the drug, increasing the civil penalty for possession from $25 to $250 for people ages 18 to 20. Minors would face a $200 civil penalty for a first offense.
Valerie Slater, the director of RISE for Youth, which advocates for reforming the state's juvenile justice system, said she favors the House's approach, which would also increase penalties for underage possession, but only on subsequent offenses.
But she pointed to New Jersey's new law as a better alternative, which calls for a written warning for a first offense, a call to parents for a second offense and referral to community services for a third offense. Members of the state's Black Legislative Caucus opposed fines, worrying "police would continue to stop and fine minority youth more frequently than White people under 21," according to The Star-Ledger.
"At no point should this be a crime for kids," she said. "Can we just take New Jersey's language and drop it into ours? It would be ideal."
This story was first published by the Virginia Mercury.
Kansas Governor's Medical Marijuana Bill Introduced As Lawmakers Take Up Separate Legalization Proposal
Kansas Governor's Medical Marijuana Bill Introduced As Lawmakers Take Up Separate Legalization Proposal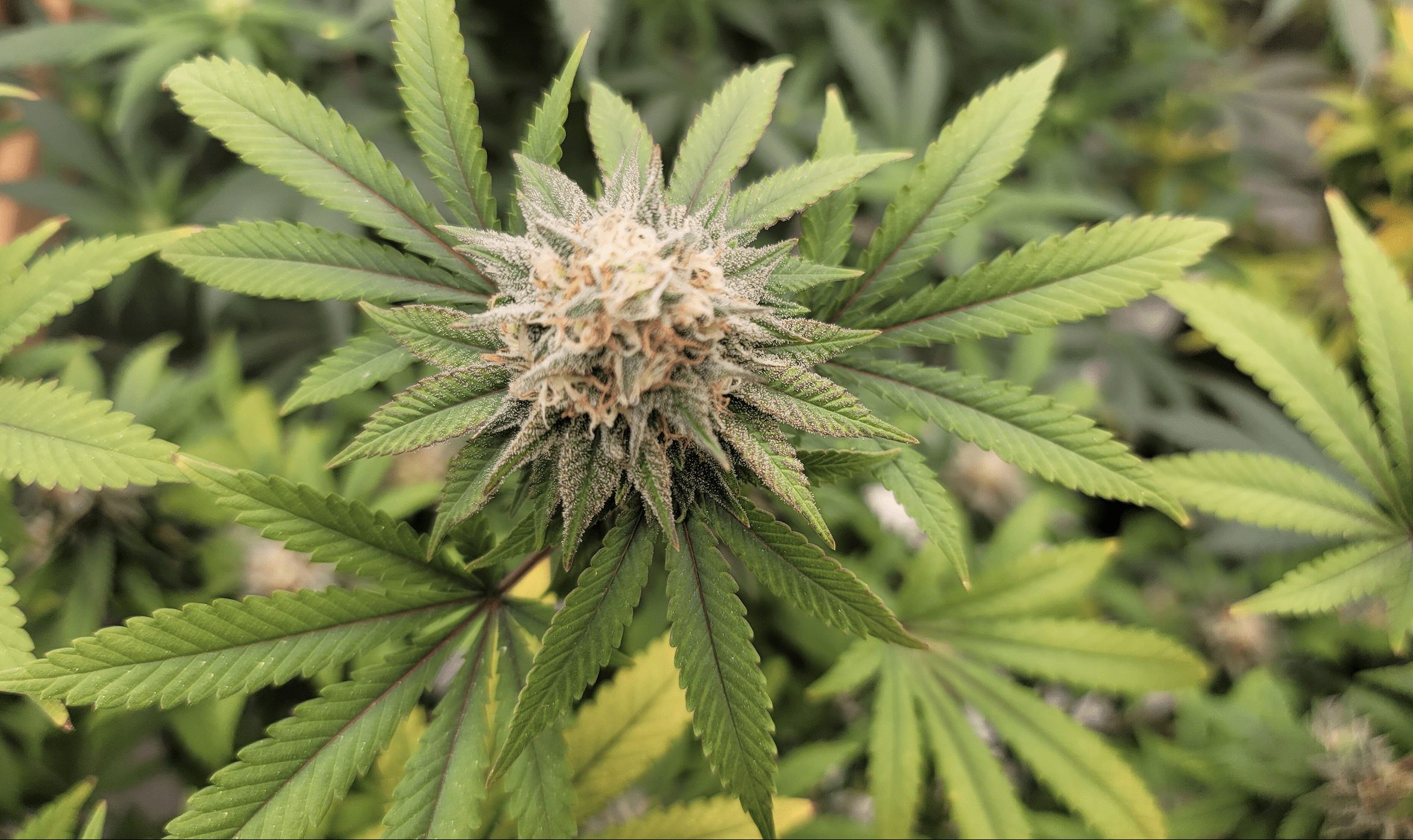 A bill championed by the governor of Kansas to legalize medical marijuana and use the resulting revenue to expand healthcare was officially introduced on Wednesday. The move comes as lawmakers held back-to-back hearings on separate reform legislation this week.
Gov. Laura Kelly (D) has pushed for legalizing medical cannabis and using that revenue to support Medicaid expansion, and now Rep. Brandon Woodard (D) has filed a measure to do just that. He introduced it in the House Federal & State Affairs Committee, where members heard testimony on the separate legalization bill on Wednesday and Thursday.
"By combining broadly popular, commonsense medical marijuana policy that will generate significant revenue with Medicaid expansion, all logical opposition to expansion is eliminated," Kelly said at a press briefing on Wednesday. "This bill just makes sense."
Watch the governor discuss the medical cannabis and Medicare expansion bill, starting around 6:16 in the video below: 
"In the face of the worst public health crisis our country has seen in a century, I'm even more committed to delivering healthcare and jobs and support for our hospitals through Medicaid expansion," she said. "I urge the legislature to take Representative Woodard's proposal seriously and to also consider the implications if they should fail to pass expansion yet again."
Under Woodard's bill, a draft version of which was shared with Marijuana Moment, there would be 21 medical conditions that qualify patients for cannabis—including cancer, multiple sclerosis, post-traumatic stress disorder and chronic or intractable pain—and regulators would be able to add additional conditions later.
This morning in House Federal & State Affairs, I introduced @GovLauraKelly's bill that would legalize medical marijuana and finally pass Medicaid expansion. #ksleg

— Brandon Woodard (@Woodard4Kansas) February 24, 2021
The secretary of the Kansas Department of Health and Environment would be responsible for developing regulations for the program by July 1, 2023. That includes setting a standard for a 90-day supply of cannabis that a registered patient could possess. It would then be tasked with issuing patient and caregiver registrations and identification cards.
The director of Alcoholic Beverage Control would have its own role in the program, issuing licenses for marijuana "cultivators, laboratories, processors, distributors and retail dispensaries."
"For too long, the Kansas Legislature has ducked the topic of legalizing medical cannabis. An overwhelming, bipartisan majority of Kansans support medical marijuana, as well as Medicaid expansion," Woodard told Marijuana Moment. "It's time to expand healthcare coverage to more than 100,000 Kansans, while giving Kansans the opportunity to use a legal, compassionate therapy to treat a variety of conditions."
"Whether Kansas chooses the path of legalization of medical, recreational, or something in between, I'm glad that the conversation is finally happening and the people of Kansas are watching," he said.
While the representative's bill would make it so Kansas would join the vast majority of states that have legal medical marijuana markets, it is restrictive as far as advocates are concerned. It would, for example, prohibit smoking or vaping cannabis. And it sets a 35 percent THC limit for marijuana flower. Home cultivation by patients would not be allowed.
—
Marijuana Moment is already tracking more than 700 cannabis, psychedelics and drug policy bills in state legislatures and Congress this year. Patreon supporters pledging at least $25/month get access to our interactive maps, charts and hearing calendar so they don't miss any developments.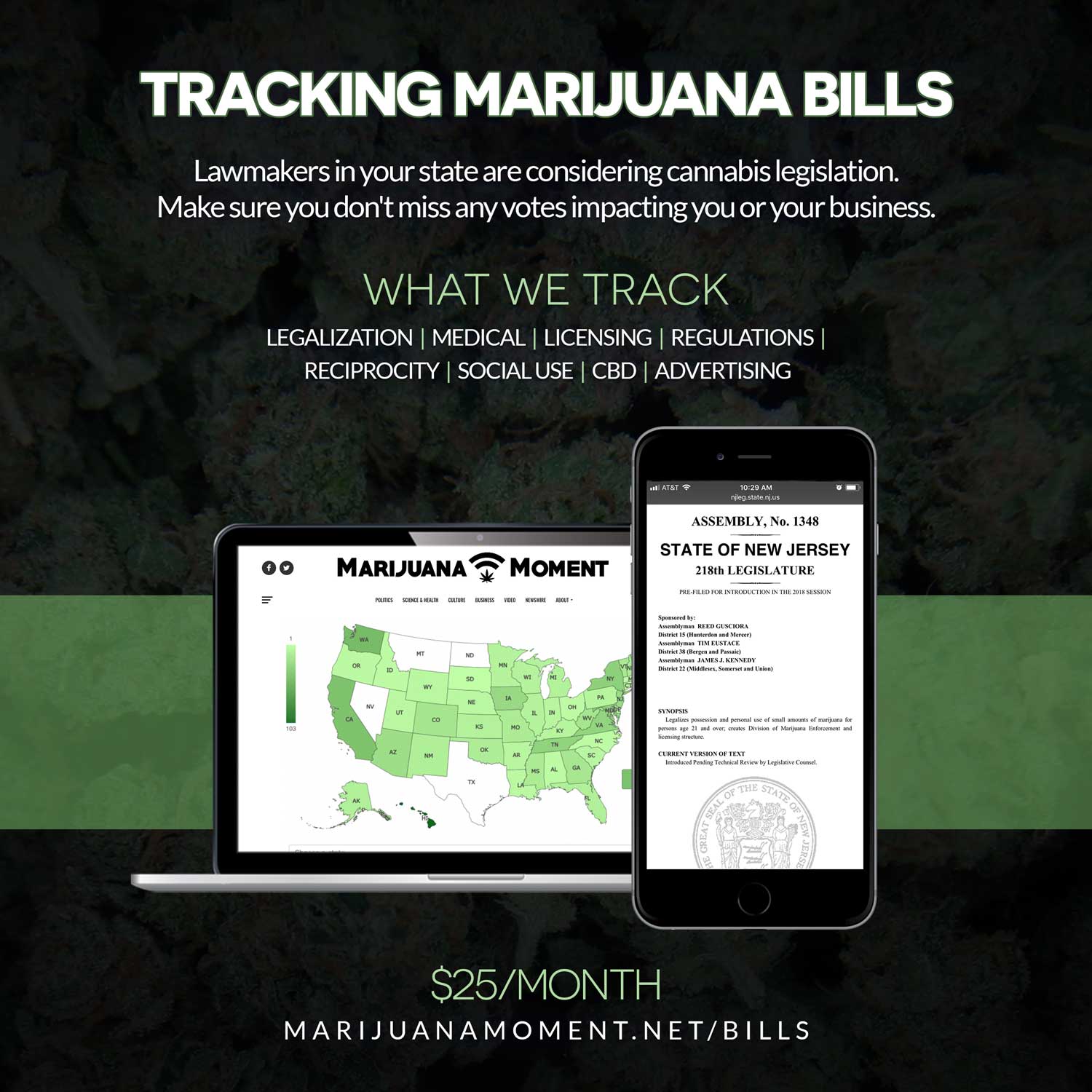 Learn more about our marijuana bill tracker and become a supporter on Patreon to get access.
—
The governor first announced a plan at the beginning of the month to enact medical marijuana legalization and use cannabis tax revenue to fund Medicaid expansion. And she said more recently that she wants voters to put pressure on their representatives to get the reform passed.
The Federal & State Affairs panel started debate this week on a separate medical marijuana legalization bill that's been introduced this session, sponsored by the committee itself. Supporters and opponents of the reform testified on the proposal on Wednesday and Thursday, and advocates anticipate it will get a vote in the next 10 days before heading to the floor.
The first hearing consisted of those who favor the policy change, including a veteran, health care worker and former state lawmaker. The second involved testimony from neutral or opposing parties.
Former state Rep. Willie Dove (R) urged the committee not to "take this for granted."
"We're not talking about hippies from the 60s. You're talking about individuals, law-abiding citizens, that really want to make something happened for their families," he said. "And I would like to say that the revenue generated from this will be greatly appreciated in Kansas because it does help our bottom line."
Like the Kelly bill, the committee-sponsored legislation lists 21 conditions that would qualify patients for the program, including chronic pain, HIV and post-traumatic stress disorder. Smoking and vaping products would be prohibited, however. It would also not provide for home growing.
"Veterans of all ages and ideologies are in favor of medical cannabis more than any other demographic," George Hanna, codirector of Kansas NORML and a veteran, said. "Every veteran's organization, representing every generation and political perspective, has overwhelmingly come out in support of safe access. I personally have had several physicians, within the VA itself, privately support medical cannabis."
The opposing testimony on Thursday touched on a variety of talking points—that the scope of the qualifying conditions for medical marijuana is too large, legalization would increase youth access to cannabis, THC concentration levels are too high and ingestion by pregnant women or adolescents is dangerous.
But industry stakeholders with the Kansas Cannabis Business Association (KCBA) told Marijuana Moment that the testimony, particularly from law enforcement representatives, was notably "negligent and dispassionate, with most of their concerns rebutted by [Chairman John Barker (R)] on the spot."
"Essentially the message was, 'if 30 other states have found solutions to those problems, you can too," KCBA's Erin Montroy said.
A separate medical cannabis legalization bill was introduced by the Senate Commerce Commerce this month, though it has not seen action.
The measure's language largely reflects legislation that was introduced in the House last year. Patients would be eligible for medical cannabis with a doctor's recommendation if they have a condition that significantly inhibits their ability to conduct daily activities or if the lack of treatment would pose serious physical or mental harm.
Registered patients would be allowed to grow and possess at least four ounces of marijuana. The bill would also establish a Kansas Medical Cannabis Agency to oversee the program.
Read the draft text of Woodard's medical cannabis legalization bill that he's carrying for the governor below: 
Kansas medical cannabis leg… by Marijuana Moment
Missouri Bill Would Add MDMA, Psilocybin Mushrooms And LSD To Right-To-Try Law