Border Patrol Agents—And Their Family Members—Warned To Just 'Say No To CBD' Due To Concerns About Unregulated Products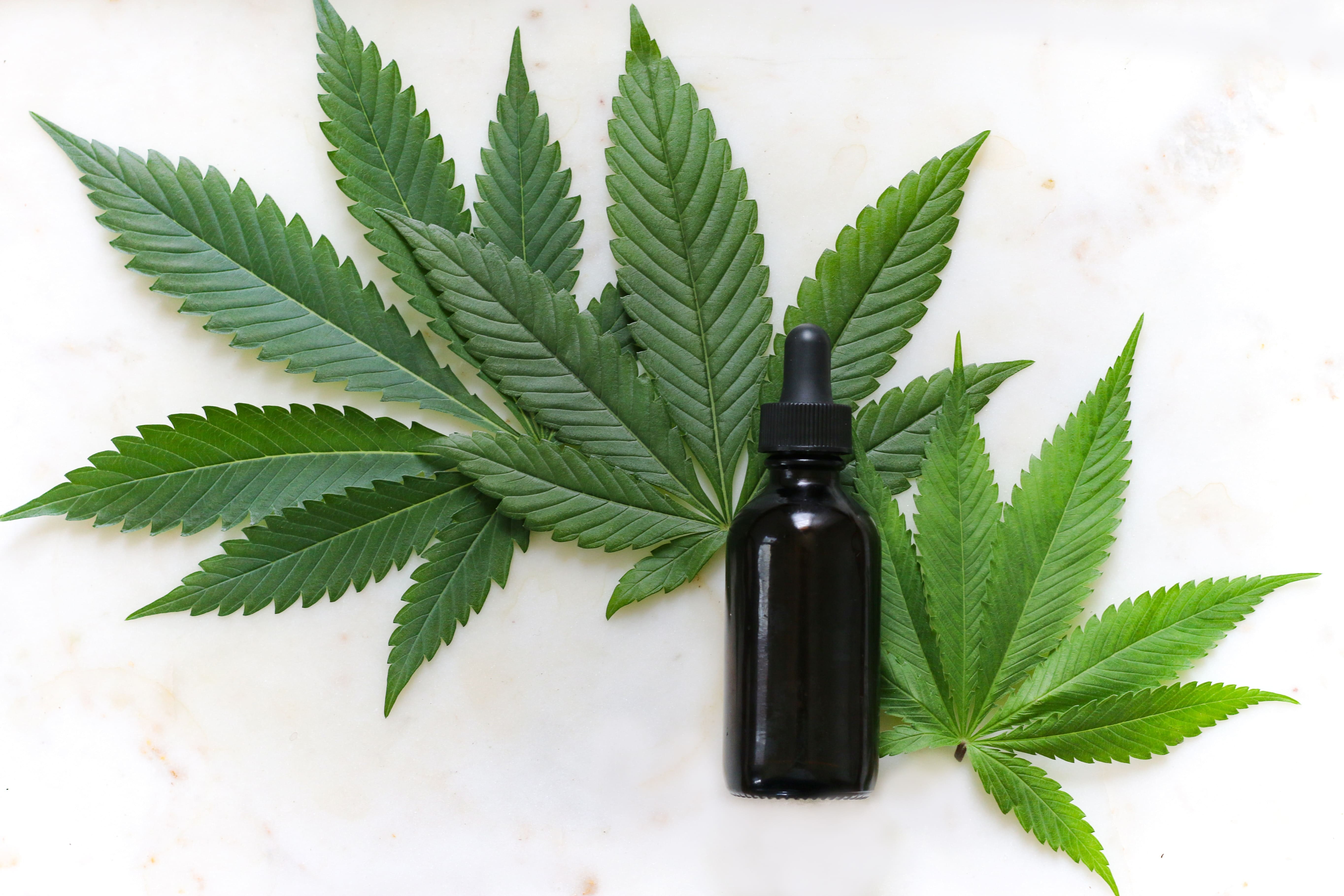 "Say no to CBD," federal Customs and Border Protection (CBP) is telling its workers—and their family members.
The agency recently published an overview of issues related to the non-intoxicating cannabinoid, warning that CBD products remain unregulated and may contain concentrations of THC that could show up in a drug test.
CBP isn't technically prohibiting workers from using hemp-derived CBD products, which were federally legalized under the 2018 Farm Bill, but it's strongly urging border patrol agents to abstain as a precaution.
"The CBP Drug Free Workplace Plan, which requires drug testing, applies to all CBP federal civilian employees," the advisory says. "Even though many states have legalized use, marijuana and THC remain prohibited substances under Schedule I of the Controlled Substances Act."
"The use of CBD products—topically or by ingestion—can cause a positive drug test due to the presence of THC," it adds. "CBP does not consider this a false positive, since it is an actual finding of THC. This can result in disciplinary action, up to and including removal from service."
The agency pointed to research showing that CBD products are commonly mislabeled. And in the absence of Food and Drug Administration (FDA) regulations, the problem is likely to persist. FDA said earlier this year that there will need to be further congressional action to allow CBD in the food supply or as dietary supplements.
"If there are any doubts as to whether a particular product contains a prohibited substance, employees should refrain from using (such as through ingestion or topical application)," CBP said.
Curiously, the agency's notice says that it's "important to know which regulations affect you, especially when you are a CBP employee or family member." (Emphasis added). It's not clear why the agency is going so far as to warn relatives of CBP workers about the need to familiarize themselves with CBD policies.
The U.S. Forest Service (USFS) human resources division posted a notice last year that similarly warned employees about the risks of consuming federally unregulated CBD products.
Shortly after hemp was legalized, NASA also sent a memo to its workers cautioning that consuming products containing CBD puts them at risk of losing their jobs.
The federal legalization of hemp and its derivatives has also created complications for CBP's enforcement activity, leading officials to seek out portable marijuana analyzers to quickly identify cannabinoid profiles and help distinguish between marijuana and hemp.
Meanwhile, other federal agencies are also revising drug testing and employment policies, both for workers and applicants, amid the state-level legalization movement.
The Bureau of Alcohol, Tobacco, Firearms and Explosives (ATF) recently updated its employment policy to make it so applicants who've grown, manufactured or sold marijuana in compliance with state laws while serving in a "position of public responsibility" will no longer be automatically disqualified—whereas those who did so in violation of state cannabis policies won't be considered.
The Secret Service also recently relaxed restrictions on prior marijuana use by prospective agents.
Late last year, draft documents obtained by Marijuana Moment showed that the federal Office of Personnel Management (OPM) was proposing to replace a series of job application forms for prospective workers in a way that would treat past cannabis use much more leniently than under current policy.
The Biden administration instituted a policy in 2021 authorizing waivers to be granted to certain workers who admit to prior marijuana use, but certain lawmakers have pushed for additional reform.
For example, Rep. Jamie Raskin (D-MD) said at a congressional hearing on marijuana legalization last year that he intended to file a bill aimed at protecting federal workers from being denied security clearances over marijuana.
Last year, the nation's largest union representing federal employees adopted a resolution in support of marijuana legalization and calling for an end to policies that penalize federal workers who use cannabis responsibly while they're off the clock in states where it is legal.
The director of national intelligence (DNI) said in 2021 that federal employers shouldn't outright reject security clearance applicants over past use and should use discretion when it comes to those with cannabis investments in their stock portfolios.
FBI also updated its hiring policies that year to make it so candidates are only automatically disqualified from joining the agency if they admit to having used marijuana within one year of applying. Previously, prospective employees of the agency could not have used cannabis within the past three years.
The Environment Protection Agency (EPA) also emphasized to its workers that they are prohibited from using marijuana—or directly investing in the industry—no matter the state law or changes in "social norms" around cannabis.
While the Biden administration did institute a waiver policy meant to provide discretion as it relates to federal employment and past cannabis use, it's come under fire from advocates following early reports that the White House fired or otherwise punished dozens of staffers who were honest about their history with marijuana.
Then-White House Press Secretary Jen Psaki attempted to minimize the fallout, without much success, and her office released a statement in 2021 stipulating that nobody was fired for "marijuana usage from years ago," nor has anyone been terminated "due to casual or infrequent use during the prior 12 months."
Meanwhile, the U.S. Department of Transportation (DOT) recently finalized a rule to amend its drug testing policy in a way that could have significant implications for truckers, commercial drivers, pilots and other federally regulated transit workers who use marijuana off the job.
In a notice published in the Federal Register on Tuesday, the department said that it has completed the rulemaking process for the policy change, which would allow oral saliva drug testing as an alternative to urine-based tests.
Oregon Approves Nation's First Psilocybin Service Center For Adults To Receive Psychedelic Treatment
Photo courtesy of Kimzy Nanney.