Willie Nelson Will 'Never Stop Enjoying' Marijuana Despite Quitting Smoking, Son Says
Marijuana enthusiasts around the world have been shocked by the news that Willie Nelson no longer smokes cannabis. Cue the "Has hell frozen over?" jokes.
But the Grammy award-winning musician's son, Lukas Nelson, has taken to social media to clear the air and provide a little cannabis clarity.
While the Country Music Hall of Famer recently told a local television station that he doesn't smoke marijuana anymore for health reasons, his son clarified that he does still consume cannabis. Just not by smoking it.
On Tuesday, Lukas Nelson tweeted: "There is a lot of articles going around saying my father is no longer smoking weed. It's almost 2020, how people ingest cannabis has changed."
There is a lot of articles going around saying my father is no longer smoking weed. It's almost 2020, how people ingest cannabis has changed. Between vaping, edibles, gummies, drops, etc. I think it's safe to say Willie will never stop enjoying Mary Jane!

— Lukas Nelson & Promise Of The Real (@lukasnelson) December 4, 2019
"Between vaping, edibles, gummies, drops, etc. I think it's safe to say Willie will never stop enjoying Mary Jane!" he said.
The comment behind the cannabis controversy happened late last month, when the elder Nelson told local San Antonio news station KSAT that breathing "is a little more difficult these days and I have to be careful" and that "I've abused my lungs quite a bit in the past" so he was putting down the joint.
Nelson has more at stake than just his famed stoner reputation.
His namesake cannabis brand, Willie's Reserve, has been on shelves in legal cannabis markets since 2015. Today, the company's products—including marijuana flower, chocolate edibles, fruit chew edibles and a line of vaporizers—are available in six states: California, Colorado, Maryland, Nevada, Oregon and Washington.
The brand was compelled to send a tweet to clarify Nelson's cannabis consumption on Wednesday, stating, "Willie's still getting high!!"
No pigs in the sky, Willie's still getting high!!

AT 86, Willie Nelson demonstrates there's more than one way to get high. pic.twitter.com/l5JKvNuOs0

— Willie's Reserve (@WilliesReserve) December 4, 2019
Nelson also sells a CBD-centric line of products in all 50 states called Willie's Remedy, launched in 2019. Those offerings include infused whole bean coffee, tea and tinctures.
His spokeswoman, Elaine Shock, confirmed to The Associated Press that the musician has not, in fact, given up cannabis. She explained the different modes of consumption available today that don't involve combustion.
"Willie does what he wants, when he wants, when it comes to smoking," she said.
The musician's reputation as a cannabis icon has long been an area of interest and frequently comes up in media interviews.
Two years ago, actor Woody Harrelson told Jimmy Kimmel he was afraid to admit to his longtime friend Nelson that he had quit smoking cannabis.
Nelson also told Stephen Colbert on his tour bus in 2018 he would be happy to smoke marijuana with Donald Trump, Melania Trump and Barack Obama.
"He needs one bad," Nelson said of Trump. "That could be good for him."
Photo courtesy of CBS.

Singer Melissa Etheridge And Activist Van Jones Promote Psychedelics Reform As Movement Grows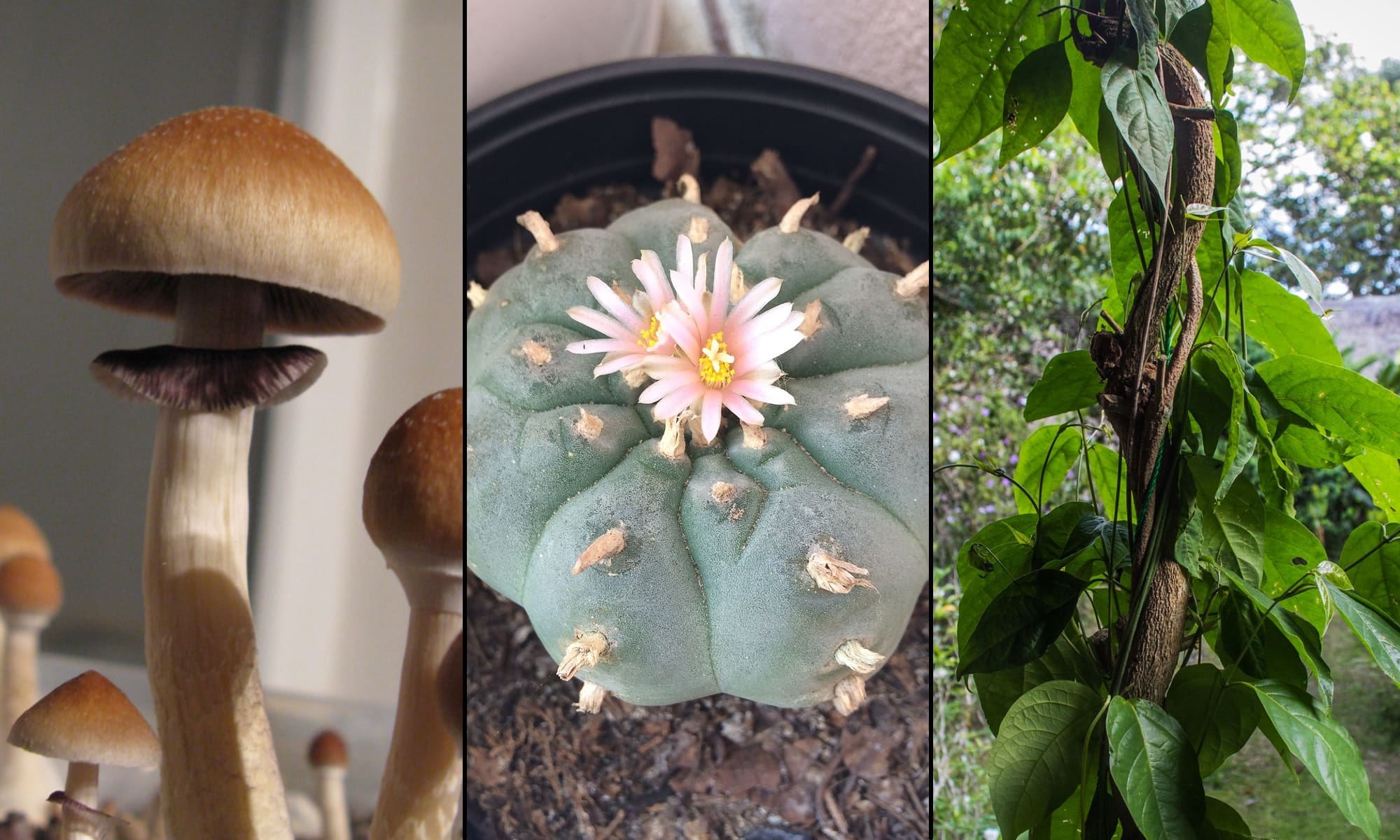 The fight to end the criminalization of psychedelics and give patients access to natural plants and fungi has achieved success in a growing number of cities and states in recent years, and on Thursday the cause got a boost from prominent people in the entertainment and political fields.
Musician Melissa Etheridge and criminal justice reform activist Van Jones spoke at an event hosted by the nonprofit group End Well, which focused on how certain psychedelics can help ease in end-of-life anxiety and other mental health conditions. Both Etheridge and Jones spoke about the need to break with the status quo and allow patients to access alternative treatments.
Etheridge has become an outspoken advocate for marijuana reform in the years since she started using the plant medicinally after being diagnosed with breast cancer in her 40s.
She said at the virtual event that she feels the "discussion of psychedelics and plant medicine is extremely important," and she has "a deep belief that these entheogens—these plant medicines that have been available on Earth since the beginning of time—play a big part and are here for the purpose of helping us humans guide ourselves and our loved ones."
"I truly believe that psilocybin is a real key to helping people through the fear of death," she said in her opening remarks for the End in Mind conference.
Asked by Marijuana Moment about whether she plans to use her influence to similarly advance psychedelics reform as she has with cannabis, Etheridge said she's "feeling very positive about all the state and local psychedelic reforms that are coming."
"I'm definitely going to do what I can to be an advocate for this and maybe help people understand how these plant medicines can play a very important role in our human life and experience," she said.
Jones, meanwhile, stressed that he's not somebody with personal experience using intoxicating substances—even legal products like wine. But he sees the value in ending criminalization, and psychedelics reform is part of the solution.
"When you're trying to solve real problems, you very quickly realize you need big coalitions. Connection is key to that," he said. "I'm not someone with personal experience, but people who I trust and respect have reported to me that some of the most powerful, expansive experiences that they've had have been supported by some of these substances."
Jones might not have a personal history of using psychedelics despite participating in Thursday's event, but as he listed off the various drugs he hasn't tried, he did include a notable caveat in his discussion.
"I am as fair and reasonable a person on this as you possibly can," he said. "I've never—I have not yet—tried ayahuasca, mushrooms, nothing. I am as straight as you can get on this stuff." The operative term there is "yet," though Jones didn't go any further in suggesting he might be open to experimenting with psychedelics at some point.
The criminal justice reform activists also addressed the need for broader drug policy reform beyond psychedelics.
"What I'm saying is that, for some of the intoxicants that have caused a lot of harm, we need a better approach than locking people up for those," he said. "And for those that are more medicinal and that have medicinal uses, we need better access to those."
Activists across the U.S. are working to advance these reforms. Cities across the U.S. have already enacted policies to deprioritize enforcement of laws against certain psychedelics like psilocybin and ayahuasca.
Last week, advocates helped to effectively decriminalize a wide range of psychedelics, with the Arcata City Council unanimously approving the reform. That marked the third California city to decriminalize psychedelics, following similar reforms that lawmakers have enacted in Oakland and Santa Cruz.
In Oakland, the first city in the country where a city council voted to broadly deprioritize criminalization of entheogenic substances, lawmakers approved a follow-up resolution in December that calls for the policy change to be adopted statewide and for local jurisdictions to be allowed to permit healing ceremonies where people could use psychedelics.
A bill to legalize psychedelics in California advanced through the Senate and two Assembly committees this year before being pulled by the sponsor to buy more time to generate support among lawmakers. The plan is to take up the reform during next year's second half of the legislative session, and the senator behind the measure says he's confident it will pass.
California activists are separately collecting signatures for a ballot initiative to legalize psilocybin mushrooms in the state.
Seattle's City Council recently approved a resolution to decriminalize noncommercial activity around a wide range of psychedelic substances, including the cultivation and sharing of psilocybin mushrooms, ayahuasca, ibogaine and non-peyote-derived mescaline.
Detroit could be one of the next to enact a policy change, with voters set to weigh in on a local ballot measure next month to decriminalize entheogenic substances.
At the same time that local advocates are pursuing reform, a pair of Michigan state senators introduced a bill last month to legalize the possession, cultivation and delivery of an array of plant- and fungus-derived psychedelics like psilocybin and mescaline. If voters in the state's most populous city approve the local measure, it could make state lawmakers take a more serious look at broader reform.
Also in Michigan, the Grand Rapids City Council approved a resolution last month calling for decriminalization of a wide range of psychedelics. The Ann Arbor City Council has already elected to make enforcement of laws prohibition psychedelics like psilocybin, ayahuasca and DMT among the city's lowest priorities—and lawmakers recently followed up by declaring September Entheogenic Plants and Fungi Awareness Month.
After Ann Arbor legislators passed that decriminalization resolution last year, the Washtenaw County prosecutor announced that his office will not be pursuing charges over possessing entheogenic plants and fungi, "regardless of the amount at issue."
—
Marijuana Moment is already tracking more than 1,200 cannabis, psychedelics and drug policy bills in state legislatures and Congress this year. Patreon supporters pledging at least $25/month get access to our interactive maps, charts and hearing calendar so they don't miss any developments.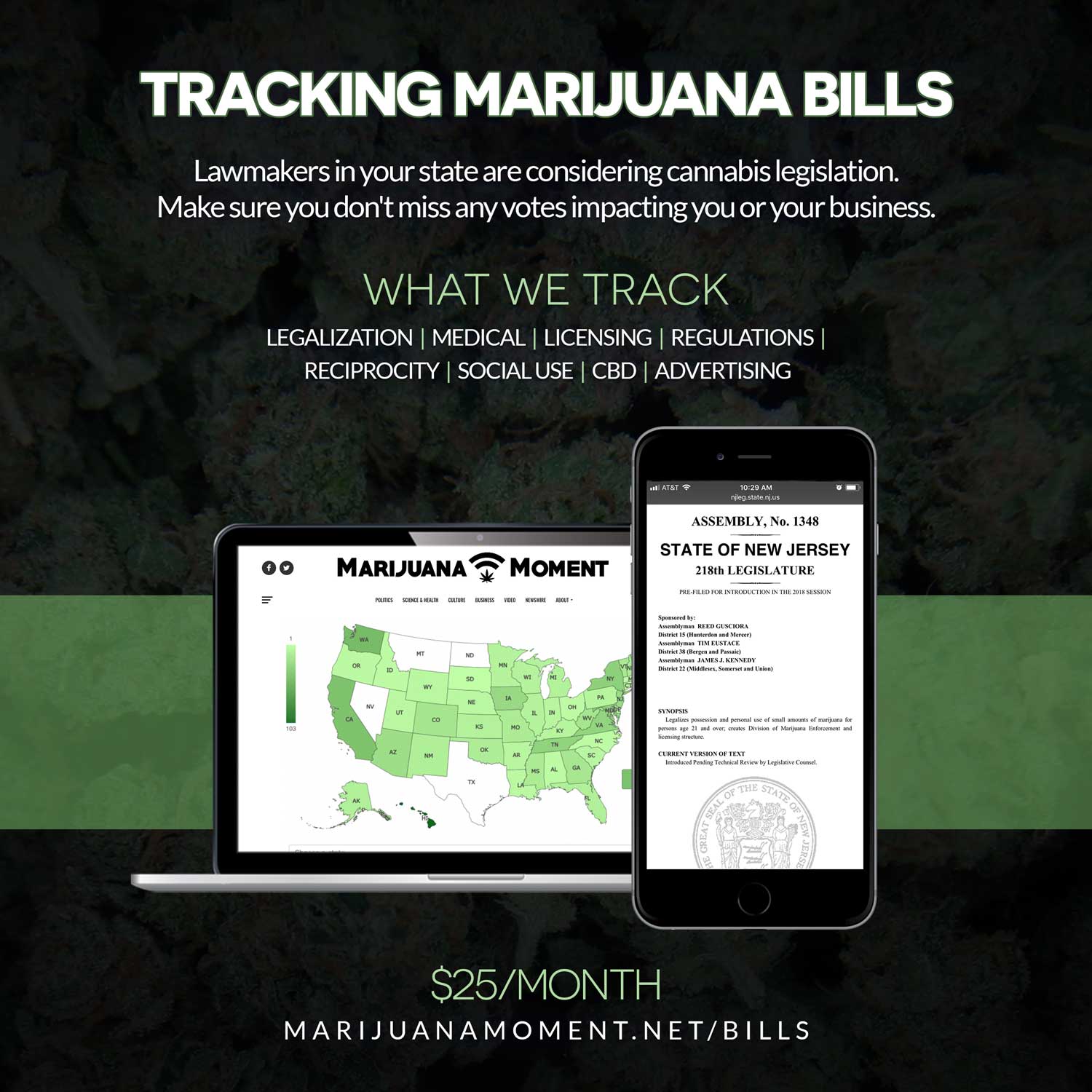 Learn more about our marijuana bill tracker and become a supporter on Patreon to get access.
—
The top Democrat in the Florida Senate filed a bill last month that would require the state to research the medical benefits of psychedelics such as psilocybin and MDMA.
Earlier this year, Texas enacted a law directing state officials to study psychedelics' medical value.
The governor of Connecticut signed a bill in June that includes language requiring the state to carry out a study into the therapeutic potential of psilocybin mushrooms.
Oregon voters passed a pair of initiatives last November to legalize psilocybin therapy and decriminalize possession of all drugs. On the local level, activists in Portland are mounting a push to have local lawmakers pass a resolution decriminalizing the cultivation, gifting and ceremonial use of a wide range of psychedelics.
Washington, D.C. voters also approved a ballot measure last year to deprioritize enforcement of laws criminalizing psychedelics.
In Massachusetts, the Northampton City Council passed a resolution in April stipulating that no government or police funds should be used to enforce laws criminalizing people for using or possessing entheogenic plants and fungi. Somerville and Cambridge have also moved to effectively decriminalize psychedelics.
A New York lawmaker introduced a bill in June that would require the state to establish an institute to similarly research the medical value of psychedelics.
The Maine House of Representatives passed a drug decriminalization bill this year, but it later died in the Senate.
Meanwhile, Denver activists who successfully led the 2019 campaign to make the city the first in the U.S. to decriminalize psilocybin possession have set their eyes on broader reform, with plans in the works to end the criminalization of noncommercial gifting and communal use of the psychedelic. A city panel there is recommending expansion of the decriminalization policy to cover gifting and social use.
In a setback for advocates, the U.S. House of Representatives recently voted against a proposal from Rep. Alexandria Ocasio-Cortez (D-NY) that would have removed a spending bill rider that advocates say has restricted federal funds for research into Schedule I drugs, including psychedelics such as psilocybin, MDMA and ibogaine. However, it picked up considerably more votes this round than when the congresswoman first introduced it in 2019.
Report provisions of separate, House-passed spending legislation also touch on the need to expand cannabis and psychedelics research. The panel urged NIDA to support expanded marijuana studies, for example. It further says that federal health agencies should pursue research into the therapeutic potential of psychedelics for military veterans suffering from a host of mental health conditions.
There was an attempt by a Republican congressman to attach language into a defense spending bill that would promote research into psychedelics therapy for active duty military members, but it was not made in order in the House Rules Committee last month.
For what it's worth, Rep. Earl Blumenauer (D-OR), a longstanding champion of marijuana reform in Congress, said this month that he intends to help bring the psychedelics reform movement to Capitol Hill "this year."
Report provisions of separate, House-passed spending legislation also touch on the need to expand cannabis and psychedelics research. The panel urged NIDA to support expanded marijuana studies, for example. It further says that federal health agencies should pursue research into the therapeutic potential of psychedelics for military veterans suffering from a host of mental health conditions.
NIDA also recently announced it's funding a study into whether psilocybin can help people quit smoking cigarettes.
An official with the U.S. Department of Veterans Affairs also said at a recent congressional hearing that the agency is "very closely" following research into the potential therapeutic benefits of psychedelics like MDMA for military veterans.
In May, lawmakers in Congress filed the first-ever legislation to federally decriminalize possession of illicit substances.
Florida Democratic Candidates For Governor Fight Over Who Supports Marijuana Reform The Most
Photo elements courtesy of carlosemmaskype and Apollo.
Sanjay Gupta Explains His Marijuana Reversal And Discusses 'Very Biased' U.S. Research With Joe Rogan
CNN's chief medical correspondent Sanjay Gupta wasn't always on board with medical marijuana, but things changed when he looked for the science, he said during an interview on the Joe Rogan Experience on Wednesday.
But to find the science that ultimately convinced him of the therapeutic potential of cannabis, he had to look internationally, because there seemed to be a "very biased set of data" in the U.S. that focused almost exclusively on the potential harms rather than benefits.
"If you're just looking at papers—well, this one [says there's] potential long harm, this one possible addiction, this one gateway—you know, you're seeing all those individual studies, but at a broader level, one step upstream, you realize that most of the studies that are getting funded are designed to look for harm," Gupta said.
"When I saw that, that was the first time I thought, 'well, why are the studies that are getting out there, why are they all designed to look for harm?" he said. "Then I started looking at other countries, and some really good research out of places like Israel in particular."
Scientists outside of the U.S. were taking a different approach, investigating potential therapeutic applications for marijuana for conditions like pain and seizures. That—combined with witnessing the measurable impact of cannabinoids for children with severe epilepsy—changed Gupta's mind on the issue. And he took a bold step in 2013 of penning an article for CNN explaining why his perspective had shifted form being a cannabis skeptic to a supporter.
This was at a time when the first states were beginning to legalize marijuana for adult use, forcing people to consider the implications of ending prohibition and giving adults access to the plant. Reading an article from a high-profile practicing physician that challenged the narrative of cannabis being all bad may well have done much to change hearts and minds at a pivotal time.
Prior to writing that op-ed, Gupta also hosted a CNN docu-series called "Weed" that also explored the science and real-world experiences of people who've seen dramatic health benefits from the use of cannabis.
Rogan told Gupta that he "really respected that you made this change of opinion publicly."
"When you were first talking about marijuana, you were talking about it as if it had no medical benefit and it was really just a recreational drug that was possibly or probably harmful," the podcaster said. "But then, upon further examination, you publicly changed your position, and, in doing so, you actually examined all the scientific evidence."
"I really admired that because that takes a lot of courage, because a lot of people, when they have an idea and they proclaim it publicly, they double down and they just [use] confirmation bias and whatever, you know, echo chamber and news sources they can get to sort of confirm their initial position," he said. "You didn't do that, and I thought, 'that's a real, real thinking person who is trying to honestly figure out what's going on instead of just working on being right.'"
Rogan is well known as an advocate for drug policy reform, and he often takes opportunities to discuss issues like marijuana and psychedelics with guests on his podcast.
Tech entrepreneur Elon Musk got himself into hot water after smoking a blunt with Rogan in 2018, and he made another appearance on the show this year where he argued that there's excess hype over CBD, only to be challenged with the science by the host.
In 2019, Rogan reminisced about a time he attended a film premiere with comedian Dave Chappelle, who he said took magic mushrooms from a stranger prior to the feature.
That year, former boxer Mike Tyson spoke with the podcast host about tripping on psychedelics and smoking marijuana.
In 2019, Sen. Bernie Sanders (I-VT) talked to Rogan about his support for marijuana legalization.
Rep. Tulsi Gabbard (D-HI) went on the podcast the prior year and spoke at length about the need to legalize marijuana and reform the criminal justice system. Rogan also took the opportunity to tell her a bit about about the medical benefits of psychedelics.
The podcaster also debated the merits of marijuana legalization with a Republican congressman, Rep. Dan Crenshaw (D-TX), who ultimately conceded that medical cannabis should be federally legal and states should be empowered to set their own legalization policies.
Nevada Sold More Than $1 Billion In Marijuana In One Year, Officials Report
Farmers Switch From Raising Chickens For Slaughter To Growing Hemp With Help Of Animal Advocacy Group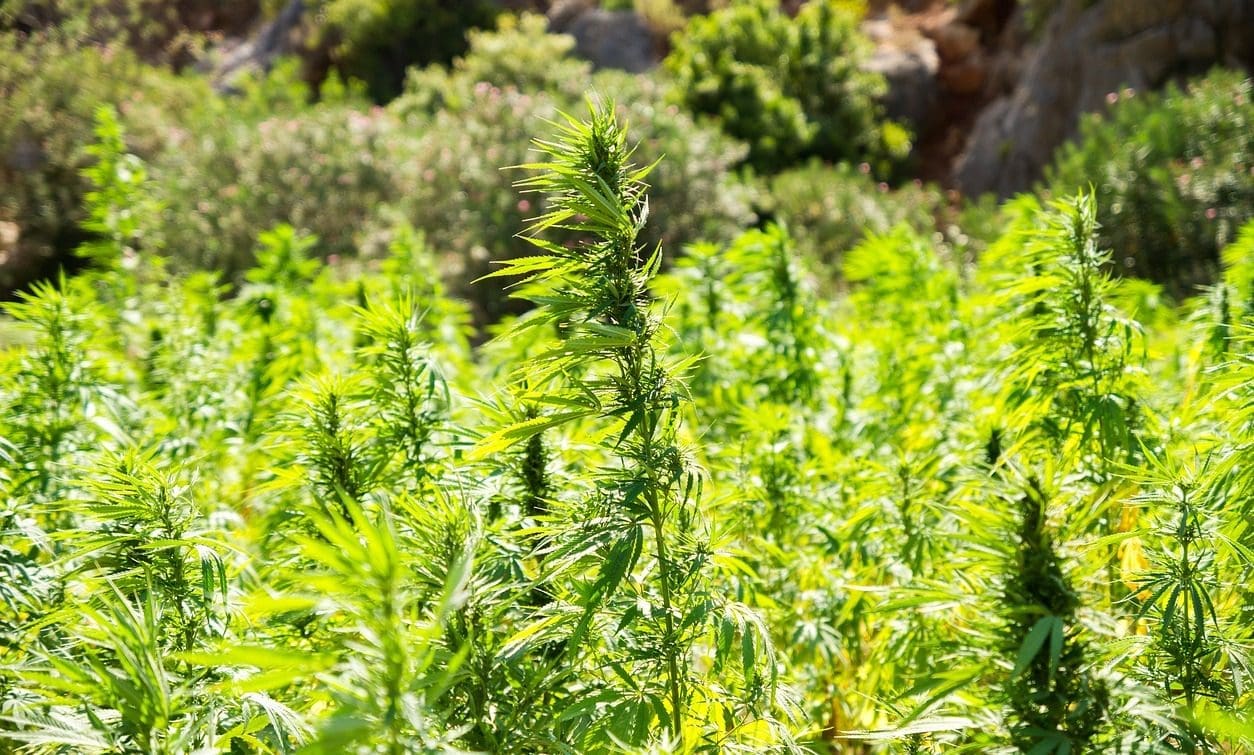 Some farmers are making a financial and ethical transition in the current economy that can be neatly summed up as going from hens to hemp.
The Transfarmation Project, an initiative from the advocacy group Mercy For Animals, helps businesses move away from raising chickens for slaughter to growing crops like industrial hemp instead.
For 30 years, the Halley family raised chickens in 12 factory-style sheds at their farm. But with support from Mercy For Animals' Transfarmation project, they've made a successful shift to growing hemp!🌱https://t.co/4EDhbKUYXF

— Mercy For Animals (@MercyForAnimals) October 9, 2021
Mercy For Animals—which has also conducted numerous investigations into the agro-industrial complex and released footage of certain businesses in an effort to expose cruelty toward animals—has shared several recent stories of farmers who've made the transition to cannabis.
Take the Halley Farm in Texas, for example. For 30 years, the operation "raised six flocks of chickens a year—192,000 birds per batch," the group said. But with support from the animal activists, the family operation switched over to hemp and recently completed its first harvest.
"We decided that we would […] go from killing animals to growing something, from destroying things to creating things."

With help from Mercy For Animals' Transfarmation Project, the Halley family transitioned away from raising chickens to growing hemp 🌱https://t.co/cmIxxcsK7v

— Mercy For Animals (@MercyForAnimals) October 5, 2021
"Growing something just changes your heart, compared to killing something," Evan Penhasi, a hemp farmer who aided Halley Farm's transition from growing birds to growing buds. "And this whole process has transformed a family that really I think was in despair for a very, very, very long time and has transformed it into something now that is thriving and is connected and close."
"We decided that we would grow hemp and go from killing animals to growing something, from destroying things to creating things."
"This is the very first successful transfarmation," Mercy For Animals President Leah Garcés said in a blog post late last month. "There are 12 chicken houses, and they used to house tens of thousands of suffering animals, and now they are going to dry hemp. That is just so beautiful, to see the transformation, the possibilities that can come when people come together and try to find solutions."
"I am going to work hard to make the chicken houses turn into something that [farmers] can make money off of, that can sustain the land and their families," she said. "It is such a moment of creation and growth rather than destruction and death. And I just want to be a part of that."
The group highlighted another transfarmation story where a West Virginia a farmer who previously packed about 45,000 chickens into a warehouse now grows industrial hemp in the same space. Mike Weaver, the business owner, said he was partly inspired to move to cannabis after seeing how it helped a friend with cancer symptoms.
Weaver said that not only is his new hemp business more ethical and better for the environment, but is also much more profitable than his prior chicken slaughtering operation. Next, he plans to make a line of CBD products for pets.
"More and more farmers are seeking a way out of animal farming. Whether they're fed up with Big Ag's exploitative contracts or the poor working conditions, they've had enough," Mercy For Animals said. "At the same time, demand for plant-based ingredients is booming, estimated to grow from $8 trillion USD in 2018 to $13 trillion USD in 2025."
"Credited for this growth is increased demand for clean label ingredients and alternatives to conventional animal products," the organization said. "Companies in all sectors, from food to household detergents to construction, are sourcing more plant-forward ingredients to fulfill their social responsibilities. Transfarmation connects these trends to the goals of fed-up animal farmers to create a better world for us all."
Kentucky Medical Marijuana Bill Will Pass If Leadership Has 'Courage' To Allow A Vote On New Version, Sponsor Says