White House Touts Biden's Marijuana Pardons In Preview Of State Of The Union Speech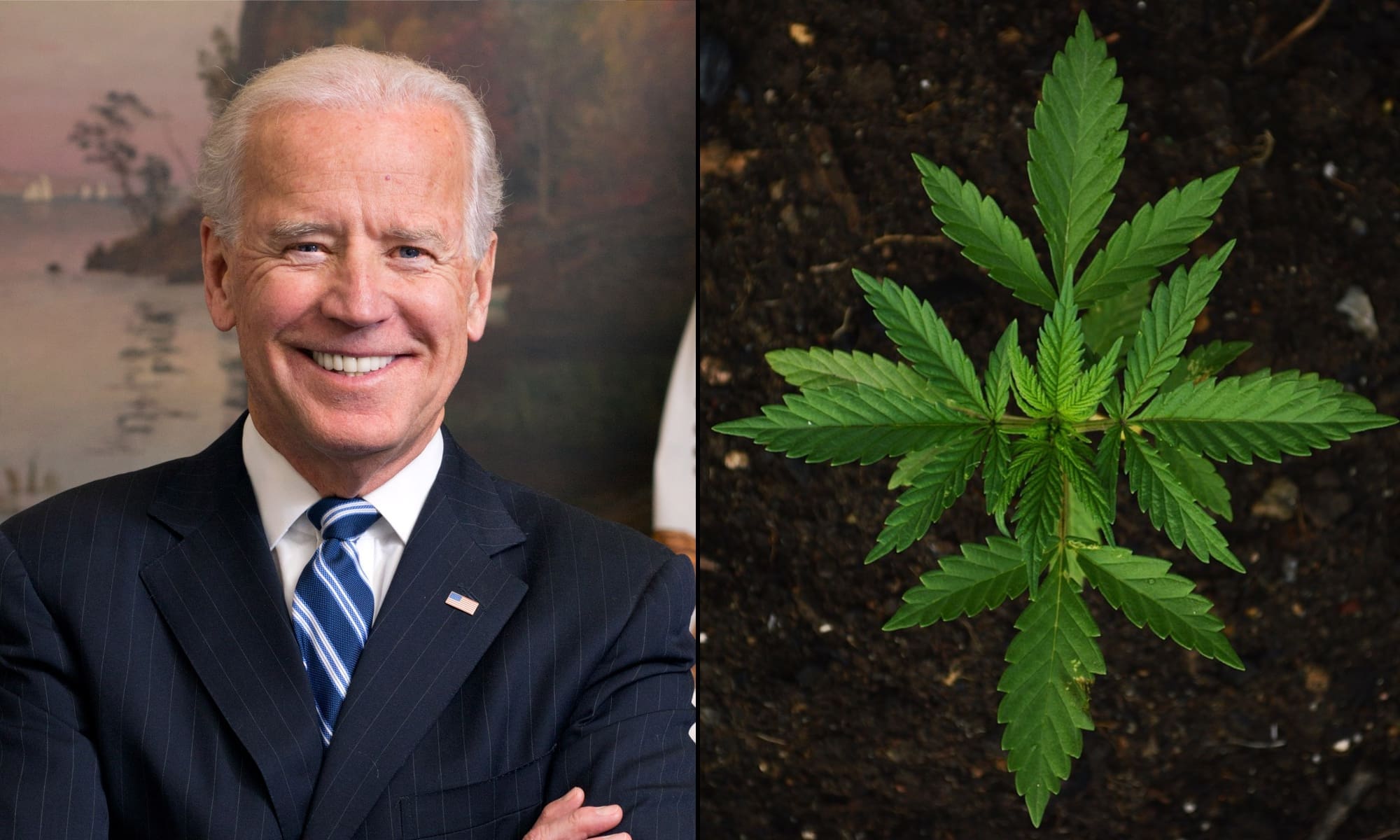 The White House and key officials touted policies and accomplishments of the Biden administration—including marijuana pardons, drug sentencing reform, harm reduction and enhanced drug war enforcement for fentanyl—ahead of the president's State of the Union address on Tuesday.
President Joe Biden did not end up explicitly discussing cannabis when he appeared before the joint session of Congress, but the statements were meant to expand on the basic parameters of the annual speech.
The White House said in a factsheet that the president would "highlight progress" on criminal justice issues during the speech and included a section that directly discussed tackling the "failed approach to marijuana and crack cocaine."
"The criminalization of marijuana possession has upended too many lives—for conduct that is now legal in many states," the fact sheet on the administration's Safer America Plan says. "While white, Black and brown people use marijuana at similar rates, Black and brown people are disproportionately in jail for it."
Biden's pardon proclamation, which affected several thousands of people who've committed federal cannabis possession offenses, "lifts barriers to housing, employment, and educational opportunities," it continues.
The pardons that he provided don't technically expunge the possession records, as that falls beyond his executive authority—but as the factsheet notes, he also encouraged governors to follow his lead by granting relief at the state level where their authority may be different and where the bulk of cannabis cases have been prosecuted.
The president further directed a review into marijuana scheduling, another component of his cannabis actions that the White House is highlighting ahead of the address, saying it is part of how the administration is "guided by science and evidence."
Biden's plan additionally "calls on Congress to end once and for all the racially discriminatory sentencing disparity between crack cocaine and powder cocaine offenses," a policy that he had a hand in enacting during his time as a U.S. senator—when he earned a reputation as a key drug warrior on Capitol Hill.
A separate factsheet from the administration on Tuesday pointed to the administration's work to expand access to the opioid overdose reversal drug naloxone and remove the so-called X-waiver that has limited healthcare provider access to prescription medications meant to combat opioid use disorder.
Beating the opioid and overdose epidemic is a top priority of @POTUS.

Tonight, you'll hear about the bipartisan progress we've made and what we will do to hold illicit fentanyl traffickers accountable and expand access to addiction treatment. #SOTU https://t.co/GcQ9kg1uK5

— ONDCP (@ONDCP) February 7, 2023
Advocates welcome the harm reduction approach, but on the other side of the coin, the White House is also touting increased enforcement and scheduling action as it relates to fentanyl.
It detailed record-high seizures of the opioid by Border Patrol agents, for example.
Biden followed suit during the speech itself, calling on the country to "launch a major surge to stop fentanyl production, sale, and trafficking, with more drug detection machines to inspect cargo and stop pills and powder at the border."
"Working with couriers like Fed Ex to inspect more packages for drugs," he said. "Strong penalties to crack down on fentanyl trafficking."
In a call with reporters on Tuesday, White House Office of National Drug Control Policy (ONDCP) Director Rahul Gupta talked about the push to keep fentanyl and its analogous in Schedule I of the Controlled Substances Act (CSA).
He said that the temporary classification of the opioid is set to expire on December 31, 2024, and Biden "is going to be calling on Congress to look at that to make this permanent—and it's going to be important in order to protect Americans from the threat of lethal drugs, such as fentanyl and fentanyl-related substances."
With respect to marijuana actions, Biden and members of his administration have routinely cheered the pardon action in recent months, including on Martin Luther King Jr. Day when the president described the action as a reflection of his commitment to "equal justice."
At the end of last year, the president granted a half dozen additional pardons, including for a handful of people with marijuana or other drug convictions on their records.
Domestic Policy Council Director Susan Rice said in December that the president's broader cannabis clemency and directive for an administrative review into cannabis scheduling have helped address the country's "failed approach to marijuana" and represent key parts of the administration's "remarkably productive year."
Meanwhile, a bipartisan group of 29 congressional lawmakers from both the House and Senate sent a letter to the president in December, asking that he formally back federal marijuana legalization as the administration carries out the cannabis scheduling review.
While the lawmakers didn't request that Biden take administrative action to unilaterally facilitate legalization, it does underscore an eagerness among supporters for the White House to play a more proactive role in advancing reform.
U.S. Health and Human Services (HHS) Secretary Xavier Becerra, who was CCed on the letter, tweeted a link to a Marijuana Moment article that discusses the president's administrative cannabis scheduling directive.
"We're going to take a look at what science tells us and what the evidence tells us," Becerra, who has a considerable record supporting cannabis reform as a congressman and as California's attorney general, said at the recent overdose prevention event. "That will guide what we do—and we hope that will guide what the federal government does."
Following the president's October announcement, the secretary said that the department would "work as quickly as we can" to carry out the scientific review. And he's already discussed the issue with the head of the Food and Drug Administration (FDA) to that end.
Gupta said previously that the president's action was "historic," adding that there are "clearly" medical benefits of cannabis.
Like HHS, DOJ has similarly committed to quickly carrying out the separate scheduling review the president directed, which could result in a recommendation to place cannabis in a lower schedule or remove it altogether, effectively legalizing the plant under federal law.
The president also officially signed a marijuana research bill into law in December, making history by enacting the first piece of standalone federal cannabis reform legislation in U.S. history.
A series of polls have shown that Americans strongly support the president's pardon action, and they also don't think that marijuana should be federally classified as a Schedule I drug.
Virginia Senate Approves Marijuana Sales And Psilocybin Rescheduling Bills, Sending Them To House