Biden's Health Secretary Pick Could Help Reclassify Marijuana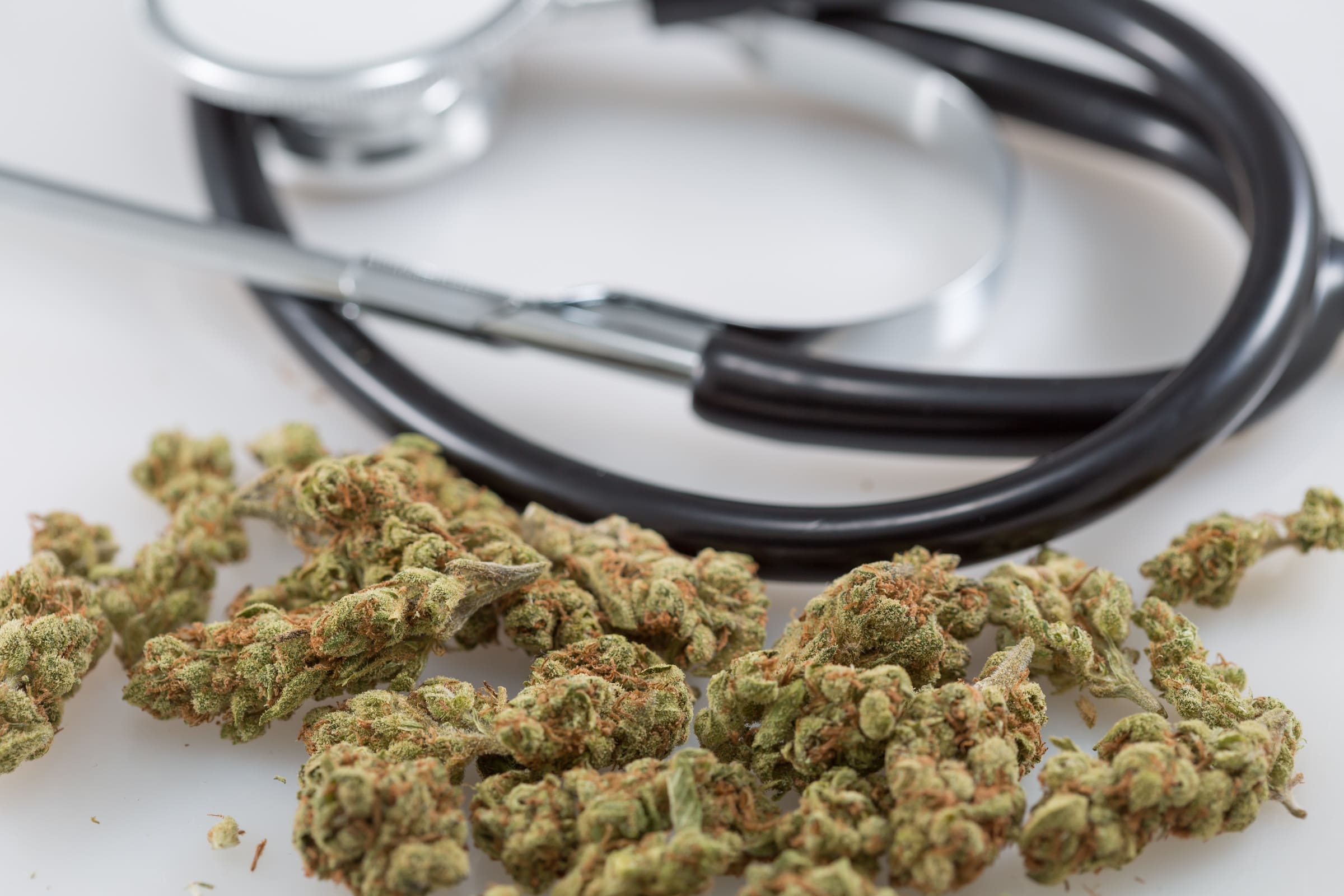 President-elect Joe Biden has picked the current attorney general of California to lead serve as the next federal secretary of health and human services, a position that could play a central role in loosening laws prohibiting marijuana.
That seems to be good news for legalization advocates, as Attorney General Xavier Becerra (D) has a considerable record supporting cannabis reform and working to protect California's legal program from federal interference.
What's yet to be seen is who President-elect Biden will nominate as U.S. attorney general—a position that's also significantly consequential when it comes to marijuana's classification and enforcement of drug laws.
Before getting into the details of Becerra's record, here's why the U.S. Department of Health and Human Services (HHS) is important to enacting a cannabis policy change at the federal level: While the Justice Department plays a key role in marijuana's federal scheduling, a medical and scientific review by HHS is binding on the attorney general's subsequent classification decision.
In other words, HHS is a key player in enacting reform through the available executive process. And Becerra has made clear that he feels federal marijuana policy needs to change, even if he hasn't weighed in specifically on scheduling.
As far as Biden in concerned, he feels marijuana should be placed in Schedule II, the second most restrictive category under the Controlled Substances Act. But advocates argue that does not go far enough and could have an inadvertent, adverse impact on state-legal markets. They're pushing him to adopt a policy of complete descheduling, which would be accomplished if a bill approved by the House last week makes it through the Senate and onto the president's desk.
But even if Congress doesn't advance cannabis legalization though the whole legislative process, the next administration can enact some amount of reform on its own, administratively—and that's where Becerra would come in if confirmed by the Senate to join Biden's cabinet.
Here's where would-be HHS secretary Becerra stands on cannabis:
On states' rights
Last year, Becerra was one of 21 state attorneys general who sent a letter to congressional leaders expressing support for a bipartisan bill to protect state-legal cannabis programs against federal intervention.
"Just as we allow alcohol to be sold, we've come into the 21st century and announced that it's better to regulate marijuana than criminalize it," he told The Los Angeles Times in 2017. "The federal government has to catch up and get into the 21st century, first. Secondly, we have to make sure the federal government is helping us, not hindering us, when it comes to coming up with a good way to regulate it."
"So it behooves the federal government to pull its head from underneath the sand and start to figure out how to do this the right way," he said. "There are far more important things to worry about than whether someone's smoking marijuana for medicinal purposes or not."
In July, the state's top prosecutor asked a federal court to reject a Justice Department lawsuit that sought to force regulators to hand over documents about several licensed marijuana businesses.
"I think at this stage what we're finding is that, with more than half the states in the country having some form of legalized marijuana, that we're moving forward," Becerra said in 2018, responding to a question about then-Attorney General Jeff Sessions signaling that a federal crackdown could come. "This is a 21st century, not the 20th century."
"We can't stop the federal government from doing what the federal government is allowed to do under the Constitution, but the federal government is not absolute in its power," he said. "The Constitution restricts the federal government's ability to intervene in state affairs and so, to the degree that we have rights under the U.S. Constitution to move forward with the public safety and the general welfare of our 40 million residents, we will. And if the federal government tries to interfere, we'll challenge them wherever we need to."
As I told @conanNBCLA, we haven't lost one case against the #Trump Administration! My take on recent federal threats: https://t.co/7zJtB7VeJv #marijuana #OffShoreDrilling #SanctuaryCities #California

— Attorney General Becerra (@AGBecerra) January 7, 2018
California voters have made it clear: when it comes to the #cannabis industry, California is moving forward, not backwards.

I stand ready to defend the laws of our state and its citizens against any and all threats.

— Attorney General Becerra (@AGBecerra) February 20, 2018
"In California, we decided it was best to regulate, not criminalize, cannabis. Unlike others, we embrace, not fear, change. After all, this is 2018 not the 20th century," he said in 2018. "At the California Department of Justice we intend to vigorously enforce our state's laws and protect our state's interests."
At the California Department of Justice we intend to vigorously enforce our state's laws and protect our state's interests. 2/2

— Attorney General Becerra (@AGBecerra) January 4, 2018
In 2019, Becerra's office released guidelines for continuing to implement the state's medical cannabis program.
To reflect the evolution of cannabis legalization in California, the CADOJ is releasing new guidelines that clarify our laws governing the enforcement, transportation, and use of medicinal cannabis. https://t.co/ciKZAg0oCO pic.twitter.com/7KPu2wezBY

— Attorney General Becerra (@AGBecerra) August 6, 2019
"In light of California's legalization of recreational adult-use cannabis, as well as its decision to remove the use and cultivation of physician-recommended medicinal cannabis from the scope of the state's drug laws," the document says, "it is recommended that state and local law enforcement officers not arrest individuals or seize cannabis under federal law when the officer determines, from the facts available, that the cultivation, transportation, delivery, and/or possession, is permitted under California's medicinal or adult use cannabis laws."
On marijuana banking
On several occasions, Becerra has teamed up with other state attorneys general from across the country in calling on Congress to pass legislation to expand cannabis businesses' access to banking services.
One such letter from last year was signed Becerra and 37 other state attorneys general who pressed federal lawmakers to allow legal marijuana businesses to access the banking system.
This is simple: not incorporating an $8.3 billion industry into our banking system is hurting our public safety and economy. #SAFEBanking #Cannabis https://t.co/La9kBIAhEG

— Attorney General Becerra (@AGBecerra) May 8, 2019
"Regardless of how individual policymakers feel about states permitting the use of medical or recreational marijuana, the reality of the situation requires federal rules that permit a sensible banking regime for legal businesses," they wrote.
In a 2018 letter to lawmakers, the attorney general and 16 of his counterparts wrote that "we are requesting legislation that would provide a safe harbor for depository institutions that provide a financial product or service to a covered business in a state that has implemented laws and regulations that ensure accountability in the marijuana industry such as" the Secure and Fair Enforcement (SAFE) Banking Act.
The future of small and local licensed businesses has been threatened by the Trump Administration's relentless attacks on progress, in conflict with the will of voters 2/2 https://t.co/Oir3EAT04m

— Attorney General Becerra (@AGBecerra) January 16, 2018
Earlier this year, Becerra joined 33 other state attorneys general in signing a letter to House and Senate leadership that called on Congress to pass a coronavirus relief bill that included SAFE Banking Act language.
Congress should move swiftly to pass this commonsense legislation and provide relief to the many local cannabis businesses who are playing by the rules. https://t.co/IK1eJYL1kB

— Attorney General Becerra (@AGBecerra) May 19, 2020
"The continued exclusion of the licensed cannabis industry from the federal banking system is untenable—and unwise," he said in a press release. "The coronavirus crisis has only exacerbated the economic and investigatory challenges that arise from keeping a $15 billion industry in the shadows. Congress should move swiftly to pass this commonsense legislation and provide relief to the many local cannabis businesses that are playing by the rules."
The attorney general's office also announced in 2018 that it would be conducting a study into the possibility of setting up a state-run publicly owned bank to service the marijuana industry.
On California cannabis eradication and regulations
While pushing for federal reforms to marijuana policies and defending his state's program from interference, Becerra has also led efforts to crack down on cannabis operations in California that do not comply with local law.
The attorney general said in 2019 that illegal cultivation and marijuana sales represent some of the most challenging regulatory enforcement problems and that these illicit activities harm "the ability for the industry to be a legitimate one." However, he said, "I do agree with the initiative and the votes of the people in California to move from criminalizing to regulating cannabis."
Illegal cannabis grows on California lands are damaging wildlife habitats, poisoning our water, and hurting our communities.

Watch as our CAMP team travels across California to investigate and crack down on these illegal grow sites. #InTheWeeds #Cannabis pic.twitter.com/jxWnng1Uvr

— Attorney General Becerra (@AGBecerra) January 16, 2020
He and other California officials held a press conference in partnership with the Justice Department in 2018 to highlight the consequences of illicit marijuana cultivation on public lands, focusing in particular on the dangers associated with pesticides.
In October of this year, Becerra touted that more than 1.1 million marijuana plants at 455 illegal grow sites were eradicated as part of the state's annual Campaign Against Marijuana Planting (CAMP) Program. Also, 140 people were arrested.
Our CAMP team eradicated more than one million illegal marijuana plants as part of our annual Campaign Against Marijuana Planting.

Illegal marijuana planting risks public safety, endangers public health, and devastates critical habitats and wildlife. https://t.co/bVLNjNnIjt pic.twitter.com/qdjHgTCTRe

— Attorney General Becerra (@AGBecerra) October 8, 2020
"Illegal marijuana planting risks public safety, endangers public health, and devastates critical habitats and wildlife," he said. "Every year, the California Department of Justice works with federal, state, and local partners to hold illegal growers accountable and reclaim our public lands.
The prior year, his office announced that 148 people had been arrested and 953,459 marijuana plants were destroyed at 345 illegal grow sites.
Pleased to announce the results of our CAMP team's tireless work to eradicate illegal #cannabis grows.

Those who poison our waters, damage our public lands, and weaponize the black market will be brought to justice. https://t.co/hgOKPayYct pic.twitter.com/3W4xq3qq0w

— Attorney General Becerra (@AGBecerra) November 4, 2019
"Illegal cannabis grows are devastating our communities," Becerra said. "Criminals who disregard life, poison our waters, damage our public lands, and weaponize the illegal cannabis black market will be brought to justice."
Congressional record
Becerra, who served in the U.S. House from 1993-2017, didn't proactively cosponsor any marijuana reform bills. However, he did vote in favor of numerous cannabis-related spending bill amendments on the floor, including one in 2015 to prevent the Justice Department from using its funds to intervene in any state-legal marijuana programs.
Last night I voted to bring clarity to states, businesses and individuals regarding medical marijuana laws. #MMJ

— Attorney General Becerra (@AGBecerra) May 30, 2014
He voted for a more limited rider to protect state medical cannabis programs all eight times that it came up for a vote while he was in office, starting in 2003. The then-congressman also approved amendments to let the U.S. Department of Veterans Affairs recommend medical marijuana to veterans, protect state industrial hemp and CBD programs, give cannabis businesses access to the banking system and promote hemp research.
On broader drug policy
In July, Becerra and a coalition of other state attorneys general filed an amicus brief in a federal court defending the right of a safe injection facility for currently illicit drugs to open in Philadelphia, Pennsylvania.
"The opioid epidemic has devastated communities throughout our nation. Safe injection sites aim to increase public health and safety by providing comprehensive services to victims of the opioid epidemic, while reducing the public nuisance of drug use in public spaces," he said. "Safe injection sites like Safehouse are an innovative tool to combat the opioid epidemic and drug dependency while reducing overdose death and transmission of diseases. California has always been a trailblazer, and we're committed to doing what it takes to keep our communities healthy and safe."
What to expect if Becerra leads HHS
As HHS secretary, Becerra seems likely to support any Biden administration marijuana rescheduling effort and to push for broader drug policy reforms as well.
And while the president-elect remains opposed to federally descheduling cannabis for now, he's pledged to reschedule the plant, which he could leave up to HHS and the Justice Department to facilitate the specifics of. The attorney general nominee is yet to be named, but in HHS, it stands to reason that Becerra would happily go along with a reclassification, if not advocate for further changes.
Process-wise, the secretary of HHS is able to unilaterally submit a petition for rescheduling to the attorney general. After the Justice Department reviews a request, the Food and Drug Administration (under HHS) conducts its own analysis and the HHS secretary sends its findings and recommendations back to the attorney general. The health agency's medical and scientific findings are then binding on the Justice Department's scheduling decision.
House Will Vote On Marijuana Research Bill Allowing Scientists To Study Dispensary Cannabis This Week
Federal Agency Loosens Marijuana-Related Grant Funding Restrictions For Mental Health Treatment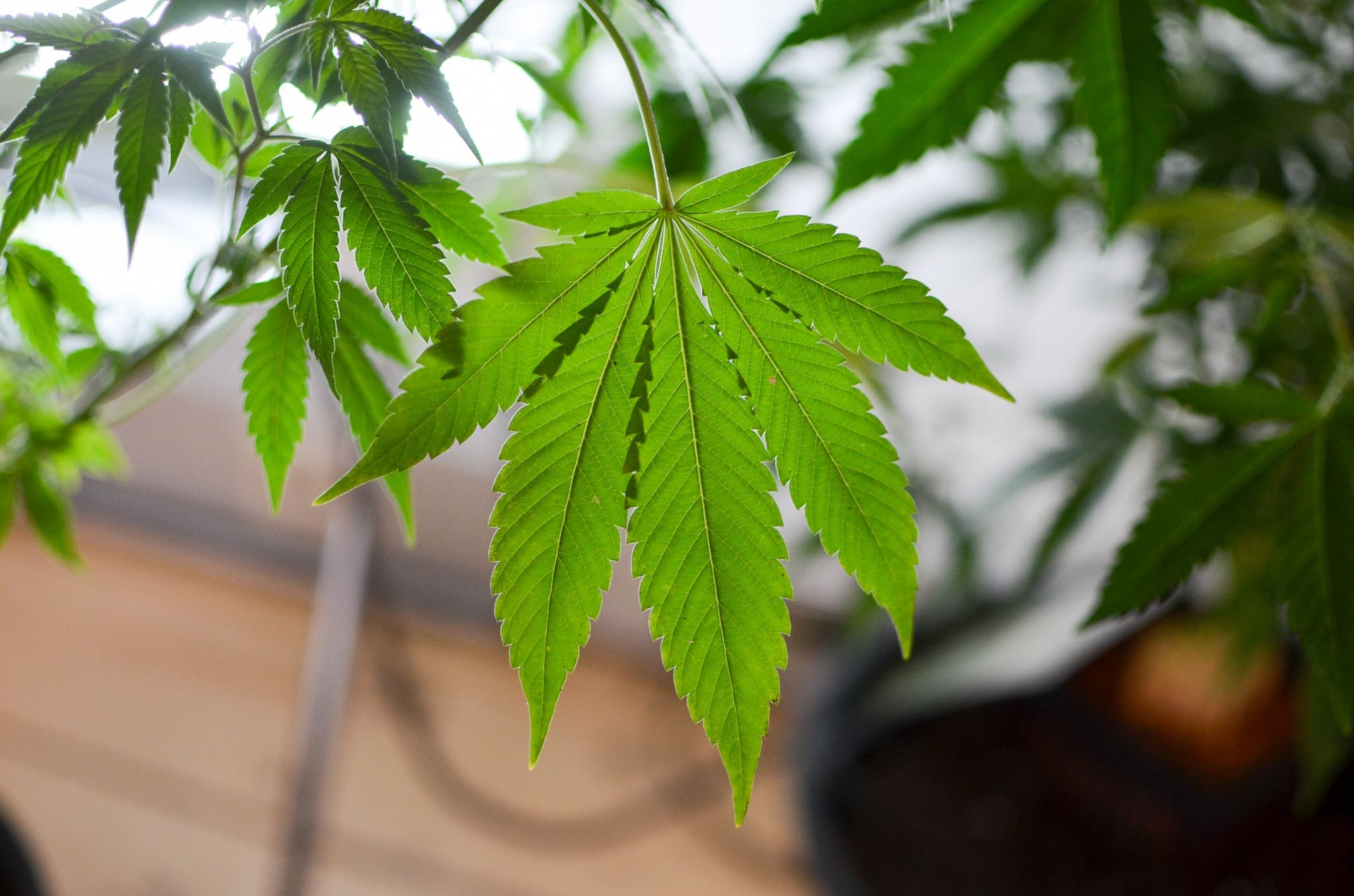 The federal Substance Abuse and Mental Health Services Administration (SAMHSA) loosened restrictions this week on grant funding for state health providers and other entities that allow patients to use medical marijuana for mental heath treatment.
The Pennsylvania Department of Drug and Alcohol Programs flagged the new policy change in a notice to SAMHSA grant recipients on Monday. It said that the federal agency has removed language from its terms and conditions that until now has prevented grant funds from going to any institution that "provides or permits marijuana use for the purposes of treating substance use or mental disorders."
This restriction led the state department to issue a memo in June warning recipients and applicants about the possible withholding of funding.
Despite the recent change, SAMHSA is still continuing a narrower ban that says federal funds themselves "may not be used to purchase, prescribe, or provide marijuana or treatment using marijuana."
The broader prohibition, which has now been rescinded, prompted a notice last year from Maine's Education Department, which said is was no longer eligible for certain federal funds to support mental health programs in schools because the state allows students to access medical marijuana.
It seems the federal agency is now being somewhat more permissive.
Here's how SAMHSA's updated marijuana restriction reads:
"SAMHSA grant funds may not be used to purchase, prescribe, or provide marijuana or treatment using marijuana. See, e.g., 45 C.F.R. 75.300(a) (requiring HHS to ensure that Federal funding is expended in full accordance with U.S. statutory and public policy requirements); 21 U.S.C. 812(c)(10) and 841 (prohibiting the possession, manufacture, sale, purchase or distribution of marijuana)."
The older, more broad prohibition read:
"Grant funds may not be used, directly or indirectly, to purchase, prescribe, or provide marijuana or treatment using marijuana. Treatment in this context includes the treatment of opioid use disorder. Grant funds also cannot be provided to any individual who or organization that provides or permits marijuana use for the purposes of treating substance use or mental disorders. See, e.g., 45 C.F.R. § 75.300(a) (requiring HHS to "ensure that Federal funding is expended in full accordance with U.S. statutory requirements."); 21 U.S.C. §§ 812(c)(10) and 841 (prohibiting the possession, manufacture, sale, purchase or distribution of marijuana). This prohibition does not apply to those providing such treatment in the context of clinical research permitted by the DEA and under an FDA-approved investigational new drug application where the article being evaluated is marijuana or a constituent thereof that is otherwise a banned controlled substance under federal law."
The marijuana restrictions were first added to grant award terms for Fiscal Year 2020. The language was initially carried over to Fiscal Year 2021 but was more recently switched out for the narrower language by the federal agency.
In a January 2020 FAQ that the Pennsylvania department shared from SAMHSA this June, the federal agency responded to a prompt inquiring whether grant recipients can serve patients who are "very clear about their wish to remain on their medical marijuana for their mental or substance use disorder."
"No. The organization cannot serve a patient who is on medical marijuana for a mental or substance use disorder and wishes to remain on such treatment," it said. "SAMHSA promotes the use of evidence-based practices and there is no evidence for such a treatment; in fact, there is increasing evidence that marijuana can further exacerbate mental health symptoms."
While the agency seemed adamant in enforcing that policy at the time, it appears to have had a change of heart and has since loosened the restriction.
A SAMHSA spokesperson told Marijuana Moment that the new rules took effect on Sunday, but played down their significance.
"This Aug. 1 clarification simply made clearer what was already in place: SAMHSA funds should not be used to procure a federally prohibited substance," he said in an email.
While it is true that the revised provision, as was the case in the prior language, states that federal funds cannot be used to pay for marijuana, the spokesperson avoided commenting on the new deletion of the broader prohibition on grants going to entities that otherwise allow patients to use medical cannabis to treat substance use or mental disorders.
After SAMHSA announced in 2019 that its marijuana policy would impact organizations applying for its two main opioid treatment programs and another that provides funding to combat alcoholism and substance misuse, the Illinois Department of Human Services and Oregon Health Authority issued notices on the impact of the rule.
Read the Pennsylvania department's notice on the SAMHSA marijuana policy change below: 
Pennsylvania SAMHSA marijuana by Marijuana Moment
Wyoming Marijuana Decriminalization And Medical Cannabis Initiatives Clear First 2022 Ballot Hurdle
Photo courtesy of Philip Steffan.
Mexican Lawmakers Could Finally Legalize Marijuana Sales Next Month (Op-Ed)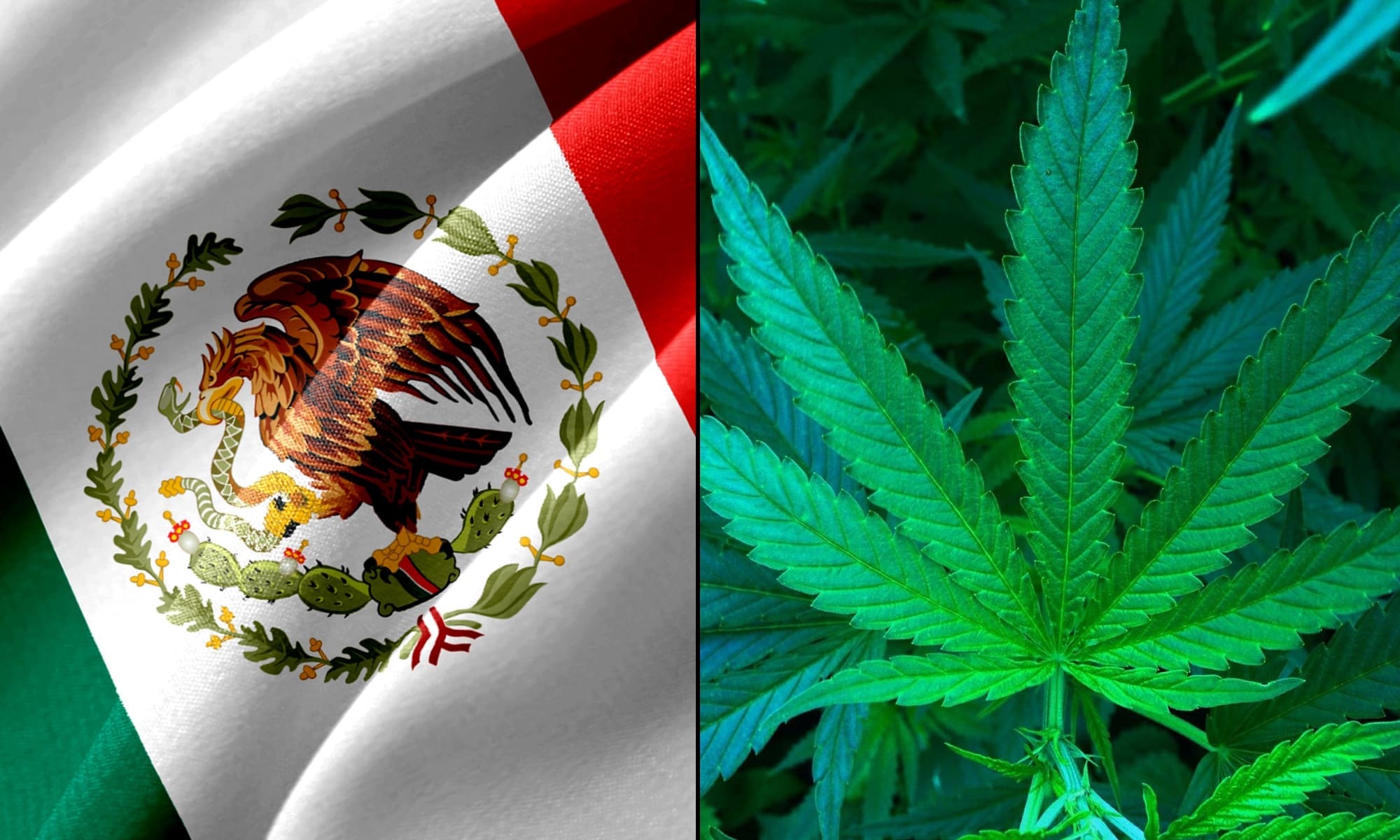 The legislature missed repeated deadlines, and then the Supreme Court moved to allow homegrow. What's next?
By Zara Snapp, Filter
Mexico has never seemed so close and yet so far from fully regulating the adult-use cannabis market.
A first Supreme Court resolution determined in 2015 that the absolute prohibition of cannabis for personal use was unconstitutional because it violates the right to the free development of personality. To reach jurisprudence in Mexico, five consecutive cases, with the same or more votes each time, must be won before the Supreme Court. This was achieved in October 2018, which detonated a legislative mandate that within 90 days, the Senate should modify the articles in the General Health Law that were deemed unconstitutional.
The first deadline came and went without the Senate modifying the articles; so the Senate requested an extension, which was granted. The second deadline to legislate expired on April 30, 2020—but another extension was provided because of the COVID-19 pandemic.
At first, it looked like the third time was the charm. The Senate overwhelmingly approved the Federal Law to Regulate and Control Cannabis in November 2020 and passed it to the Chamber of Deputies, the lower house, for review and approval. Since the deadline of December 15, 2020, was fast approaching, the Chamber asked for its own extension. The Supreme Court granted it (until April 20, 2021) and the bill underwent significant changes before being approved by the Chamber on March 10, and so sent back to the Senate.
The Senate certainly had enough time to review and either reject or accept the changes made by the lower house. That would have made this a shorter story. However, the Senate had other plans. Rather than approve the bill or request an additional extension, it simply did not do anything. June's national midterm elections were approaching, and political calculations were made. The legislative process came to a standstill.
Since the Senate did not approve the bill by the deadline, the Supreme Court basically did what it had mandated Congress to do. It activated a mechanism to guarantee rights that had only been undertaken once before in Mexican history: the General Declaration of Unconstitutionality (GDU).
On June 28, the Supreme Court approved, with a qualified majority of eight of the 11 Ministers, that two articles in the General Health Law must be modified to permit adults to cultivate cannabis for personal use in their homes.
These changes were officially published on July 15, with specific instructions to the Health Secretary to approve authorizations for any adult who applies.
The GDU has certain restrictions attached, including that this is only for personal use and cannot be used to justify any commercialization of cannabis or cannabis-derived products. Adults cannot consume in front of minors, or other adults who have not expressly given their permission. Nor can they operate heavy machinery or drive while under the effects.
With the GDU, the judicial process concludes. However, the Supreme Court was clear in its final recommendations: Congress can and should legislate to clear up inconsistencies and generate a legal framework for cannabis users.
Whether the Senate decides to take up the matter again in September when it returns to its legislative session will depend largely on its political whim. The body no longer has a deadline to meet; however, there are growing calls from society to regulate the market beyond home-grow, as well as several legal contradictions that obviously need to be harmonized.
The General Health Law has now been modified and the health secretary must approve permits or authorizations for adults to cultivate in their homes. But the Federal Criminal Code has not changed—it still penalizes those same activities with sanctions ranging from 10 months to three years or more in prison.
The Supreme Court decision ignores the need for a comprehensive regulation that would allow the state to apply taxes to commercial activities, which are currently still criminalized with penal sanctions. It also overlooks the urgency of an amnesty program for the thousands of people currently incarcerated on low-level cannabis charges, or hampered by criminal records for such charges.
The Senate should now revisit the bill it initially passed. It should maintain the positive aspects of the bill, which would improve things well beyond the scope of the Supreme Court decision. These include provision for cannabis associations (permitting up to four plants per person for up to 20 members), for home-grow without the need to request authorization, and for a regulated market with a social justice perspective—allocating 40 percent (or more!) of cultivation licenses to communities harmed by prohibition and imposing restrictions on large companies.
The Senate could also build upon the previous version of the bill by eliminating simple possession as a crime, by allowing the associations to operate immediately and guaranteeing the participation of small and medium companies through strong government support.
During the last three years, and before, civil society has closely accompanied the process of creating this legislation, providing the technical and political inputs needed to move forward in a way that could have great social benefits for Mexico.
By becoming the third country in the world to regulate adult cannabis use, after Uruguay and Canada, Mexico could transition from being one of the largest illegal producers to being the largest legal domestic market in the world. As well as economic benefits, this could have substantial impacts on how criminal justice funds are spent, freeing up law enforcement dollars to focus on high-impact crimes and changing the way the state has shown up in communities that cultivate cannabis.
Rather than eradicating crops, the government could accompany communities in gaining legal licenses, provide technical assistance and improve basic services. These positive externalities of regulation could signal a shift from a militarized state of war to a focus on rights, development and social justice.
Of course, this all depends on key political actors recognizing the benefits—and that requires political will. Mexico deserves better; however, it remains to be seen whether legislators will act.
This article was originally published by Filter, an online magazine covering drug use, drug policy and human rights through a harm reduction lens. Follow Filter on Facebook or Twitter, or sign up for its newsletter.
Senate's Bipartisan Infrastructure Deal Aims To Let Researchers Study Marijuana From Dispensaries
Oregon Governor Plans To Veto Bill To Regulate Kratom Sales That Advocates Say Would Protect Consumers
The governor of Oregon has announced her intent to veto a bill that's meant to create a regulatory framework for the sale and use of kratom for adults.
The Oregon Kratom Consumer Protection Act is bipartisan legislation that would make it so only people 21 and older could purchase the plant-based substance, which some use for its stimulating effects and which others found useful in treating opioid withdrawals.
Vendors would have to register with the state Department of Agriculture to sell kratom. The agency would be responsible for developing regulations on testing standards and labeling requirements. The bill would further prohibit the sale of contaminated or adulterated kratom products.
But while the House and Senate approved the legislation in June, Gov. Kate Brown (D) said on Sunday that she plans to veto it, in large part because she feels the federal Food and Drug Administration (FDA) is better suited to regulate the products.
"Given there is currently no FDA-approved use for this product and there continues to be concern about the impacts of its use, I would entertain further legislation to limit youth access without the state agency regulatory function included in this bill," the governor said.
This comes as a disappointment to advocates and regulators who share concerns about the risks of adulterated kratom but feel a regulatory framework could help mitigate those dangers and provide adults with a safe supply of products that have helped some overcome opioid addiction.
"Kratom has been consumed safely for centuries in Southeast Asia and Americans use it in the same way that coffee is used for increased focus and energy boosts. Many use kratom for pain management without the opioid side effects," Rep. Bill Post (R), sponsor of the bill, wrote in an op-ed published in June. "The problem in Oregon is that adulterated products are being sold."
"Kratom in its pure form is a natural product," he said. "Adulterated kratom is a potentially dangerous product."
Pete Candland, executive director of the American Kratom Association, said in written testimony on the bill in February that four other states—Utah, Georgia, Arizona and Nevada—have enacted similar legislation with positive results.
He said that "the number of adulterated kratom products spiked with dangerous drugs like heroin, fentanyl, and morphine in those states has significantly decreased" in those states.
Meanwhile, six states—Vermont, Alabama, Indiana, Wisconsin, Arkansas and Rhode Island—have banned kratom sales altogether.
Candland said that number is actually a testament to the noncontroversial nature of the plant, as prohibition is only in effect in six states despite "a full-throated disinformation campaign on kratom by the FDA with outrageously untrue claims about kratom being the cause of hundreds of deaths."
After failing to get kratom prohibited domestically, FDA recently opened a public comment period that's meant to inform the U.S. position on how the substance should be scheduled under international statute.
"Kratom is abused for its ability to produce opioid-like effects," FDA wrote in the notice. "Kratom is available in several different forms to include dried/crushed leaves, powder, capsules, tablets, liquids, and gum/ resin. Kratom is an increasingly popular drug of abuse and readily available on the recreational drug market in the United States."
Responses to the notice will help inform the federal government's stance on kratom scheduling in advance of an October meeting of the World Health Organization's (WHO) Expert Committee on Drug Dependence, where international officials will discuss whether to recommend the substance be globally scheduled.
Last week, the U.S. House of Representatives approved a report to spending legislation that says federal health agencies have "contributed to the continued understanding of the health impacts of kratom, including its constituent compounds, mitragynine and 7-hydroxymitragynine."
It also directed the Health and Human Services secretary to continue to refrain from recommending that kratom be controlled in Schedule I.
Late last year, the Agency for Healthcare Research and Quality (AHRQ) asked the public to help identify research that specifically looks at the risks and benefits of cannabinoids and kratom.
The Centers for Disease Control and Prevention (CDC) last year separately received more than one thousand comments concerning kratom as part of another public solicitation.
Psychedelics Decriminalization Advancing In Three More Cities, Spanning From Coast To Coast
Photo courtesy of Wikimedia/ThorPorre.