As Biden Issues A Handful Of New Marijuana And Drug Pardons, Advocates Demand He Release Current Prisoners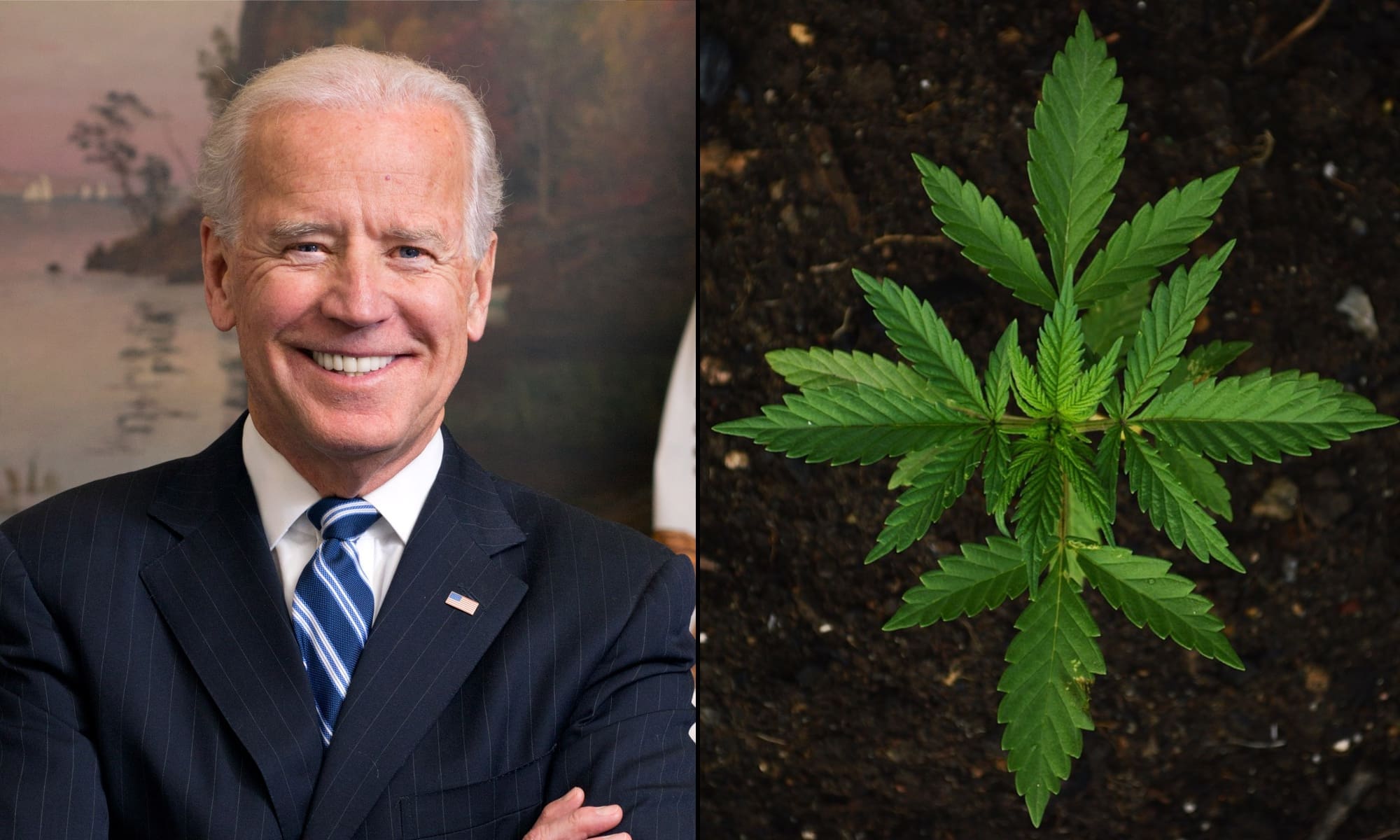 President Joe Biden granted a half dozen pardons on Friday, including for a handful of people with marijuana or other drug convictions on their records.
The end-of-year clemency action follows the mass pardon for Americans who've committed federal cannabis possession offenses that the president issued in October.
Advocates would welcome any form of presidential relief—and celebrate the formal forgiveness for a few people who were previously convicted of offenses like unknowingly renting housing space to a person growing marijuana, as the White House said was the case for now-pardoned John Dix Nock III.
But at the same time, the president continues to face pressure to make good on his campaign pledge to free all currently incarcerated people serving time for federal marijuana crimes. And this latest batch of pardons did not include any of the people still behind bars over the plant.
Beside 72-year-old Nock, the president also pardoned 50-year-old Edward Lincoln De Coito III, an Army veteran who was convicted in a marijuana trafficking case in his early 20s. Gary Parks Davis also received a pardon for a decades-old cocaine conviction.
Our Administration believes in a criminal justice system that allows for second chances.

Today, @POTUS granted six full pardons. These include individuals who honorably served in the U.S. military, volunteer in the community, and overcame domestic abuse. https://t.co/Bqo46Ngnum

— Vice President Kamala Harris (@VP) December 30, 2022
"This set of pardons includes individuals who honorably served in the U.S. military, volunteer in their communities, and survived domestic abuse," White House Assistant Press Secretary Abdullah Hasan said. "It also joins the categorical pardon of thousands convicted of simple marijuana possession [Biden] announced earlier this year."
This set of pardons includes individuals who honorably served in the U.S. military, volunteer in their communities, and survived domestic abuse.

It also joins the categorical pardon of thousands convicted of simple marijuana possession @POTUS announced earlier this year.

— Abdullah Hasan (@AHasan46) December 30, 2022
Biden has received ample applause for his earlier marijuana pardon, which affected about 6,500 Americans with fedreral possession offenses, in addition to people convicted for the offense in Washington, D.C., according to the U.S. Sentencing Commission. But advocates and lawmakers have encouraged him to go further, even if he's unwilling to back federal cannabis legalization.
Weldon Angelos—who received a presidential pardon under the Trump administration for a marijuana-related conviction and has since become an active member of the criminal justice reform community, working with multiple administrations—told Marijuana Moment on Friday that Biden's latest action is "a very disappointing pardon grant."
He pointed out that several recipients are in older age, making the clemency gesture more symbolic than practical as thousands continue to sit in federal prison over marijuana.
"I was deeply disappointed that President Biden has done this and has not honored his campaign promise to grant mass clemency to people that are needlessly suffering in prison for a cannabis conviction," he said.
"Pardons are definitely nice—especially for people that need the pardon. If you're a young person that can't get a job or an apartment or a loan, yeah, pardons are very good. We need those," he said. "But there are people that are literally sitting in prison, most of whom would not even be charged today because of the changes to state and federal law and policy."
"We need to focus on the people that are sitting in prison. And I hope that Biden will continue to grant more—I'm hopeful that we're going to see a lot more. It's just disappointing that he hasn't done that much to this date," Angelos said, adding that he received multiple calls on Friday from currently incarcerated people who were hoping to receive clemency over the holiday season.
Meanwhile, Biden and top administration officials have been touting his October pardons for the past several weeks.
On Thursday, for example, Domestic Policy Council Director Susan Rice said that the president's cannabis clemency and directive for an administrative review into cannabis scheduling have helped address the country's "failed approach to marijuana" and represent key parts of the administration's "remarkably productive year."
Rice was also among various officials who cheered Oregon's governor for providing state-level relief following Biden's call-to-action.
Meanwhile, a bipartisan group of 29 congressional lawmakers from both the House and Senate sent a letter to the president last week, asking that he formally back federal marijuana legalization as the administration carries out the cannabis scheduling review.
The letter was sent to the president and the key cabinet officials following a pair of major setbacks for advocates, with lawmakers failing to attach marijuana banking and other reforms to either the National Defense Authorization Act (NDAA) or omnibus appropriations legislation this month.
While the lawmakers didn't request that Biden take administrative action to unilaterally facilitate legalization, it does underscore an eagerness among supporters for the White House to play a more proactive role in advancing reform.
U.S. Health and Human Services (HHS) Secretary Xavier Becerra, who was CCed on the letter, recently tweeted a link to a Marijuana Moment article that discusses the president's administrative cannabis scheduling directive.
"We're going to take a look at what science tells us and what the evidence tells us," Becerra, who has a considerable record supporting cannabis reform as a congressman and as California's attorney general, said at the recent overdose prevention event. "That will guide what we do—and we hope that will guide what the federal government does."
Following the president's October announcement, the secretary said that the department would "work as quickly as we can" to carry out the scientific review. And he's already discussed the issue with the head of the Food and Drug Administration (FDA) to that end.
Separately, the White House drug czar said recently that that the president's action was "historic," adding that there are "clearly" medical benefits of cannabis.
Like HHS, DOJ has similarly committed to quickly carrying out the separate scheduling review the president directed, which could result in a recommendation to place cannabis in a lower schedule or remove it altogether, effectively legalizing the plant under federal law.
The president also officially signed a marijuana research bill into law this month, making history by enacting the first piece of standalone federal cannabis reform legislation in U.S. history.
A series of polls have shown that Americans strongly support the president's pardon action, and they also don't think that marijuana should be federally classified as a Schedule I drug.
New York Lawmakers File Psychedelics Legalization Bill For 2023