Biden's Health Secretary Shares Marijuana Scheduling News At 4:20—Again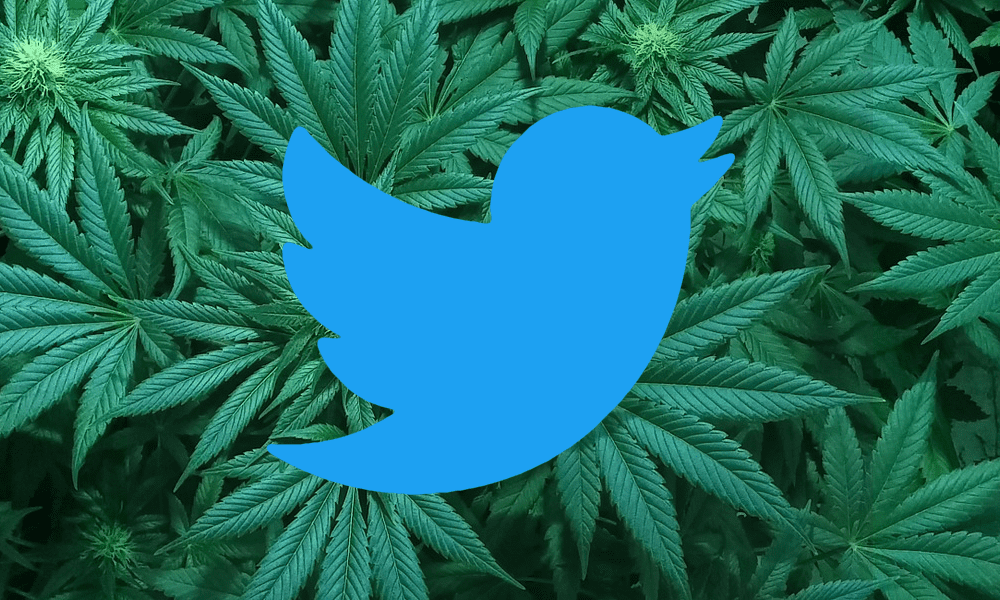 The Biden administration's top health official on Monday tweeted a link to a Marijuana Moment article that discusses the president's recent administrative cannabis scheduling directive.
U.S. Health and Human Services (HHS) Secretary Xavier Becerra posted the link at precisely 4:20pm ET—the second time during his tenure that he shared marijuana policy news at that symbolic time.
At the direction of @POTUS, we're continuing to examine how marijuana is scheduled. We're looking at what the evidence tells us – and that will guide what we do. https://t.co/KrGPLfXjff

— Secretary Xavier Becerra (@SecBecerra) December 5, 2022
Federal officials have tweeted plenty of cannabis policy news in the past, and they typically wouldn't warrant individualized coverage. But in this case, the official heads up a top department that plays a critical role in an active marijuana scheduling review—and the 4:20 timing of the post did not go unnoticed.
As most readers will likely understand, 4:20, 4/20 and 420 are nods to cannabis culture. And while the timing of this post could perhaps be chalked up to coincidence, it's not the first time that Becerra's official government Twitter account has shared marijuana news at exactly that time.
On the day the President Joe Biden first announced his scheduling review, the secretary's account posted a tweet noting the action at 4:20pm ET, saying that he looks forward to working with the U.S. attorney general to fulfill the administrative mandate.
Looking forward to working with Attorney General Garland to answer @POTUS' call to action to review how marijuana is scheduled under federal law. https://t.co/aXMcWCjJh2

— Secretary Xavier Becerra (@SecBecerra) October 6, 2022
Of course, officials don't usually tweet their own content from these government accounts, so one might reasonably infer that it could be a cheeky staffer scheduling the posts.
Marijuana Moment reached out to HHS for comment, but a representative was not immediately available.
"At the direction of @POTUS, we're continuing to examine how marijuana is scheduled," Becerra said in the new tweet accompanying the article link. "We're looking at what the evidence tells us—and that will guide what we do."
That's the gist of what he's said repeatedly since the president issued the scheduling review directive in early October. Biden also granted a mass marijuana pardon for Americans who've committed federal possession offenses and encouraged governors to follow suit at the state level.
"We're going to take a look at what science tells us and what the evidence tells us," Becerra, who has a considerable record supporting cannabis reform as a congressman and as California's attorney general, said at the recent overdose prevention event. "That will guide what we do—and we hope that will guide what the federal government does."
Following the president's cannabis pardons and scheduling announcement, the secretary said that the department would "work as quickly as we can" to carry out the scientific review. And he's already discussed the issue with the head of the Food and Drug Administration (FDA) to that end.
Separately, the White House drug czar said recently that that the president's action was "historic," adding that there are "clearly" medical benefits of cannabis.
Like HHS, DOJ has similarly committed to quickly carrying out the separate scheduling review the president directed, which could result in a recommendation to place cannabis in a lower schedule or remove it altogether, effectively legalizing the plant under federal law.
Separately, Biden recently cheered a move by Oregon's governor to grant tens of thousands of marijuana pardons this week, which followed his own federal clemency action. And he says other states should "follow Oregon's example."
The president also officially signed a marijuana research bill into law last week, making history by enacting the first piece of standalone federal cannabis reform legislation in U.S. history.
A series of polls have shown that Americans strongly support the president's pardon action, and they also don't think that marijuana should be federally classified as a Schedule I drug.
Meanwhile, House lawmakers on Monday delayed committee consideration of a large-scale defense bill—which advocates had hoped to see advance with marijuana reform provisions attached—amid disagreements over several key issues that have not been resolved. And the offices of several Republican senators met with the Department of Justice to discuss their concerns with pending cannabis banking reforms.
Fate Of Marijuana Banking Reform Uncertain As Lawmakers Delay Defense Bill Consideration Amid Disagreements