Where Presidential Candidate Michael Bloomberg Stands On Marijuana
Former New York City Mayor Michael Bloomberg launched a late bid for the 2020 Democratic presidential nomination on November 24, 2019 and dropped out of the race on March 4, 2020.
The billionaire candidate, who runs the news and financial data company Bloomberg LP, is making the case that he's best positioned to defeat President Trump in the 2020 election. Bloomberg has a long history of speaking out against marijuana law reform, and his record on discriminatory policing tactics as mayor has given advocates pause about his candidacy.
Bloomberg not only opposes legalization—putting him in a category of current candidates that includes only former Vice President Joe Biden—but called the policy change the "stupidest thing anybody has ever done."
Since launching his presidential candidacy, however, Bloomberg has embraced decriminalization of cannabis possession and said that states should be able to set their own laws without federal interference.
Here's a closer look at where the former mayor stands on drug policy.
This piece was last updated on March 6, 2020 to include the candidate's statements and policy actions on marijuana since joining the race.
Legislation And Policy Actions
Bloomberg served three terms as mayor of New York City, beginning in 2002. While he changed parties throughout that time, one consistent factor under his administration was a high level of arrests for marijuana possession.
From 2002 to 2012, the NYPD made about 440,000 arrests for cannabis possession alone, collectively spending about one million hours processing those cases, according to a report from the Drug Policy Alliance (DPA). Overall, there were more marijuana arrests under Bloomberg than under the mayorships of Ed Koch, David Dinkins and Rudy Giuliani combined.
DPA paid particularly close attention to cannabis policy under Bloomberg, releasing reports year-over-year on arrest data, which peaked in 2011 despite the state having decriminalized low-level possession in the 1970s. The group also highlighted consistent racial disparities in cannabis arrests in the city.
The high volume of arrests prompted City Council members and activists to rally outside of Bloomberg's home in 2011, demanding an end to the aggressive enforcement.
Bloomberg came out against a 2011 state bill, introduced by then-Assemblyman Hakeem Jeffries (D) and Sen. Mark Grisanti (R), that sought to make possession of 25 grams or less of cannabis punishable by a court summons and fine rather than jail time.
"This would encourage smoking in the streets and in our parks, reversing successful efforts to clean up neighborhoods and eliminate the open-air drug markets like we used to find in Washington Square Park," a mayoral aide told The New York Times. "Hot-spot policing that focuses on the most violent neighborhoods has led to dramatic reductions in violent crime. Marijuana arrests can be an effective tool for suppressing the expansion of street-level drug markets and the corresponding violence."
The aide also said that concerns about the impact of a possession conviction on a young person's record are overblown.
"They are not saddled with criminal records because those records are sealed," he said, adding that there are restrictions on what employers can ask about prior convictions.
The next year, Bloomberg voiced support for a modest reform proposal that called for an end to arrests of people for possessing cannabis in public view, which advocates argued often stemmed from unlawful searches. The measure faced resistance from Senate Republicans, however.
During his State Of the City address in 2013, the mayor said he supported New York Gov. Andrew Cuomo's (D) proposal to make cannabis possession a violation rather than a misdemeanor.
"We know that there's more we can do to keep New Yorkers, particularly young men, from ending up with a criminal record," he said.
He also said the city "won't wait for that to happen" and announced that people arrested for low-level possession in New York City would no longer be held overnight if they presented an ID and passed a warrant check.
"It's consistent with the law, it's the right thing to do and it will allow us to target police resources where they're needed most," he said.
Throughout Bloomberg's terms, he faced sharp criticism over the police department's widespread use of a controversial stop-and-frisk policy, whereby officers frequently detained people—the majority of cases involving people of color—and searched them. Weapons were rarely produced in these searches.
In 2013, the mayor vetoed two policing reform bills that were meant to cut down on police misconduct and rein in instances of stop-and-frisk. The first gave the inspector general subpoena power to study policing encounters and make policy recommendations, and the other allowed state courts to take up claims of "bias-based policing" and broadened the scope of offenses that could be litigated.
"Some of these things are life and death issues, like these two horrendous bills in the City Council and they're going to put our police officers at risk and they're going to put the public at risk and I've got an obligation to tell people that," the mayor argued.
The City Council later overrode Bloomberg's actions, however.
Before local lawmakers stepped in, Bloomberg ignited controversy after doubling down on his opposition to the reform proposals by stating, "I think we disproportionately stop whites too much and minorities too little. It's exactly the reverse of what they say."
Yes, he said it! This is Bloomberg defending his racist stop-and-frisk. When I posted this quote the other day some commenters couldn't believe he said it. This is a video-as-proof culture. Well, here's your video… pic.twitter.com/MdBdrcs4DY

— Charles M. Blow (@CharlesMBlow) November 26, 2019
On The Campaign Trail
In February, Bloomberg released a criminal justice plan that includes decriminalizing marijuana, commuting sentences and expunging records—but does not include legalizing cannabis. It says that decisions on cannabis laws should be left to states "for the moment" and that "further scientific study is required to assess the health effects of marijuana."
During a debate that same month, the former mayor expressed concerns about legalizing cannabis, saying that "you should listen to the scientists and the doctors. They say go very slowly, they haven't done enough research and the evidence so far is worrisome. Before we get all our kids—particularly kids in their late teens, boys even more than girls—where this may be damaging their brains, until we know the science, it's just nonsensical to push ahead."
But also he voiced support for expunging records and letting states set their own laws, adding that "we should not make this a criminal thing if you have a small amount. For dealers, yes. But for the average person, no."
Asked in February whether his previous declaration that legalizing marijuana is "perhaps the stupidest thing anybody has ever done" meant that he thought voters in Colorado were dumb for approving it, the candidate said what's "really dumb" is "putting people in jail for marijuana."
The prior month, a top staffer for prohibitionist group Smart Approaches to Marijuana stepped down to go work for Bloomberg's campaign.
In a March interview, the former mayor discussed his past marijuana use and said he would support changing federal cannabis laws while also raising concerns that legalization could increase domestic violence and would mean letting "young people ruin their future."
He told the Colorado Sun that "the science on marijuana urges a 'go slow' approach until there is better medical evidence of its health effects."
Asked by Americas Quarterly about what it would mean for other countries to legalize marijuana, Bloomberg said he "will work with our partners to combat all illicit trade – including marijuana and other drugs smuggled into the U.S. No one should be arrested for possessing a small amount of marijuana. Possession of small amounts should be decriminalized. And I won't interfere with states that have legalized it."
It was in December 2019, that Bloomberg first broke with his prior opposition to even modest cannabis reform and backed decriminalizing marijuana and allowing states to set their own policies.
Previous Quotes And Social Media Posts
Bloomberg has made it patently clear that he's no fan marijuana legalization, repeatedly making dismissive comments about both the policy and cannabis consumers themselves.
The former mayor didn't hold back during a speech before the Aspen Institute in 2015, when he called marijuana legalization "a terrible, terrible idea" and suggested that cannabis use is associated with reduced IQ.
But another part of that speech would later come back to haunt him after he entered the presidential race in particular. The recording also showed Bloomberg justifying controversial police tactics and defending the practice, as well as racially disparate marijuana arrests, by arguing that 95 percent of murderers and murder victims are black.
He was widely criticized for the comments when recording of the speech resurfaced, and he was pressed on it during a presidential debate.
Share this far and wide. Unless the mainstream media picks it up, it will be isolated to twitter. pic.twitter.com/Fm0YCi4ZRy

— Benjamin Dixon (@BenjaminPDixon) February 11, 2020
In January 2019, as most candidates were gearing up to propose bold drug policy reform plans, the former mayor said that rising rates of drug overdose deaths, which were primarily linked to opioids, demonstrated why marijuana shouldn't be legal.
"Today incidentally, we are trying to legalize another addictive narcotic," he said, referring to cannabis, "which is perhaps the stupidest thing anybody has ever done. We've got to fight that, and that's another thing that Bloomberg Philanthropies will work on it in public health."
While speaking at Annapolis, former New York Mayor Michael Bloomberg also blasted efforts to legalize marijuana, calling it "perhaps the stupidest thing we've ever done." pic.twitter.com/dN5sdJdYBt

— DJ Judd (@DJJudd) January 23, 2019
He made similar comments the week prior during a speech at the University of Toronto, arguing that ending prohibition at the national and local levels "doesn't make any sense at all."
"To go and encourage people—to make it easier for people to engage in a behavior that has a significant possibility of damaging people's health—is just nonsensical," he said. "This mad, passionate rush to let everybody do things without any research just isn't something we would do in any other way."
Also in 2019, Bloomberg shamed a father and son who passed away from an opioid overdose, calling them "not a good family" during a speech at a forum in Manhattan.
He went on to voice opposition to the marijuana legalization movement.
"And then we are going hellbent for whether in this country to legalize marijuana, another addictive drug, where we've never done the research to what it does to people," he said. "Maybe, in the end, it's going to turn out that it doesn't hurt, but preliminary evidence shows it reduces a teenage user of marijuana's IQ by 10 points and it doesn't come back."
Bloomberg said in 2013 that he doesn't support cannabis legalization because THC potency has increased and because he thinks drug dealers would simply move on to selling other illicit products such as cocaine.
Three days before a 2013 New York state legislature vote to allow medical cannabis for individuals suffering from debilitating medical conditions such as cancer, HIV/AIDS and multiple sclerosis, Bloomberg made dismissive comments about marijuana's therapeutic value.
"Yeah, right, medical, my foot," he said. "Come on. There's no medical—this is one of the great hoaxes of all times."
He said in 2002 that the problem with legalizing cannabis for medical purposes is that it represents a "slippery slope" and that "using drugs is probably a terrible idea, from where it goes, and I am very much in favor of enforcing laws on the books."
"I do not think that decriminalizing marijuana is a good idea," he said.
"I've always thought if we don't want to enforce laws on the books, we should remove them from the books. But when you have laws, you breed contempt if you don't enforce them," he said. "And I've listened to a lot of people over the years discuss the decriminalization of some narcotics, particularly marijuana, and on balance, I would side with those that think it's a bad idea."
Bloomberg revealed the extent of his hostility to drugs in 2012 when he seemed to sympathize with Singapore's use of the death penalty against people who sell drugs.
"In lots of places in the Far East, they have signs up, 'Death to drug dealers,'" he said. "Think about the number of people who die from drug use here in this country. And yet we don't take it seriously enough to dissuade people… Executing a handful of people saves thousands and thousands of lives."
He added that he wasn't necessarily endorsing extrajudicial killings of drug traffickers because such policies "don't fit our definition of democracy."
"I'm not suggesting we go kill 'em. But when you talk to people overseas, they can't understand why we allow people to deal in drugs [that] are killing people," he said. "The focus that they do have on protecting their people is something that we should think long and hard about."
He also voiced skepticism about ending prohibition in that interview, stating that it's "intriguing, but I don't quite think I've ever quite gotten there, to support the legalization of drugs."
In 2015, the former mayor peddled a debunked theory about cannabis use decreasing people's IQ.
"What are we going to say in 10 years when we see all these kids whose IQs are 5 and 10 points lower than they would have been?" he said of efforts to legalize marijuana. "I couldn't feel more strongly about it, and my girlfriend says it's no different than alcohol. It is different than alcohol. This is one of the stupider things that's happening across our country."
On his support for stop-and-frisk policing, Bloomberg had been largely unapologetic up until just before launching his presidential bid. After a federal court ruled in 2013 that the policy was discriminatory and mandated a change, the then-mayor held a press conference where he defended the tactic, arguing that it's "saved lives" and helped reduce incarceration rates.
"We are the poster child that everybody wants to follow," he said, adding that police "go to where the reports of crime are" and those places "unfortunately happen to be poor neighborhoods and minority neighborhoods."
Bloomberg apologized for the discriminatory policy days before announcing his candidacy for president.
"I can't change history," Bloomberg said. "However today, I want you to know that I realize back then I was wrong."
Recently, the billionaire has invested his resources into another battle that's generated pushback from reform advocates. He's taken a strong stance in favor of bans on flavored vaping products—a position that advocates worry will encourage more people to obtain potentially dangerous products from the illicit market and also risk having former cigarette smokers return to the combustable form.
If President Trump won't take steps to protect our children, then we need someone in the office who will. https://t.co/gLIZzfdXEI pic.twitter.com/q8FvZYuvQu

— Mike Bloomberg (@MikeBloomberg) November 18, 2019
"Ten weeks ago, President Trump said he would ban flavored e-cigarettes that are causing an e-cigarette epidemic among children," Bloomberg said in November 2019. "Today we learned that he walked away from his commitment and caved to tobacco lobbyists. American families deserve better. If President Trump won't take steps to protect our children, then we need someone in the office who will."
Personal Experience With Marijuana
While it may come as a surprise given his record on marijuana criminalization and dismissive comments about consumers, Bloomberg is among the many Americans who have tried cannabis.
One year before launching his mayoral bid, Bloomberg was asked by New York Magazine whether he's used marijuana and he responded, "You bet I did—and I enjoyed it." The comment was used in an advertisement that the advocacy group NORML later took out in The New York Times and on buses.
He said in 2002 that he regretted making the comment, even though he acknowledged that "what I said back then was the truth."
"In terms of, I had, certainly when I was younger, as I suppose most people in my generation, experimented. I never lie, so if somebody asked me a question, I told them," he said. "Do I, in retrospect, wish I didn't say it that day so they couldn't quote it? Of course."
Marijuana Under A Bloomberg Presidency
At a time when marijuana reform has become a bipartisan issue that's advancing even in Congress, when all but one other Democratic candidate backs broad legalization and when a majority of states have legalized cannabis in one form or another, Bloomberg stands out as a vocal opponent of the reform movement.
And unlike Biden, who helped write some of the punitive anti-drug laws that advocates have worked for decades to reform and remains opposed to adult-use legalization, Bloomberg has so far given no indication that he's evolved on the issue to back even modest reforms. While it's possible that the candidate will be encouraged to lay out an updated position as the topic is raised on the campaign trail, it does not seem likely at this point that he would support efforts to change federal marijuana laws and may in fact obstruct such efforts if elected to the Oval Office.
Where Presidential Candidate Deval Patrick Stands On Marijuana
Arizona Marijuana Activists Turn In 420,000 Signatures To Qualify Legalization Measure For Ballot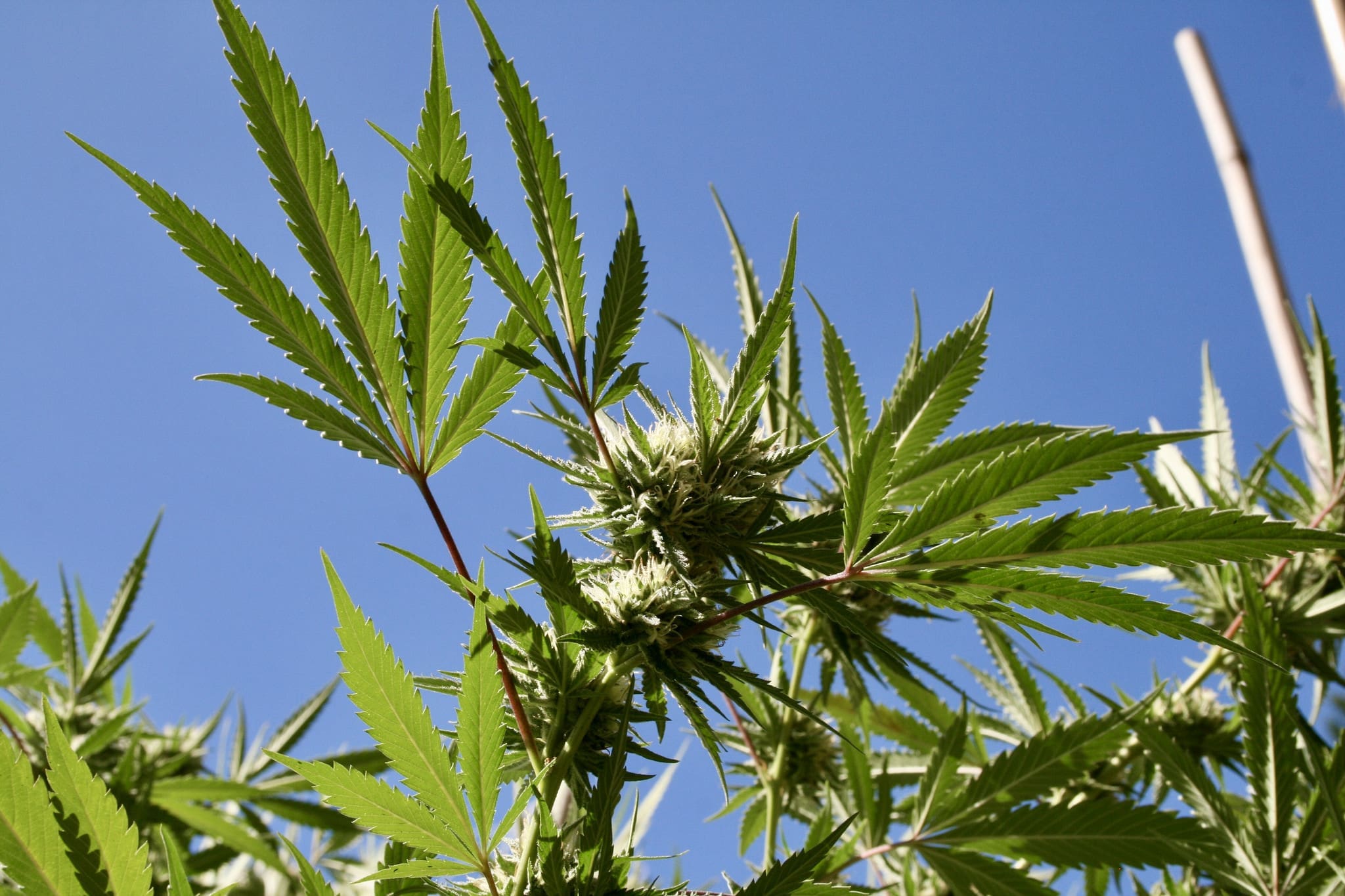 Arizona activists behind an initiative to legalize marijuana have officially turned in what they say are more than enough signatures to qualify for the November ballot.
Smart and Safe Arizona announced on Wednesday that they submitted 420,000 raw signatures to the secretary of state's office—one day before the turn-in deadline. They need 237,645 valid signatures from registered voters to qualify.
This marks another drug policy reform success amid the coronavirus pandemic, which has forced campaigns in several other states to end due to social distancing and stay-at-home requirements.
Advocates joined with three separate campaigns in April to ask the state Supreme Court to order the secretary of state to allow electronic signature gathering, but the request was denied. Even so, the raw numbers signal the legalization effort is in a comfortable position to make the ballot once signatures are verified.
"Arizonans are ready to legalize cannabis and this is the right policy for our state," Arizona Dispensary Association President Steve White said in a press release. "New jobs and revenue are even more critical, today, than when we embarked on this campaign last year."
Hi friends! A whopping 420,000 (plus) of you helped us get here. Thank you! Thank you! Thank you! Next stop, November! pic.twitter.com/Opo8boV1Nh

— Smart & Safe AZ (@SmartandSafeAZ) July 1, 2020
The legalization petition would allow individuals 21 and older to possess and purchase cannabis from licensed retailers. People could possess up to an ounce of marijuana at a time and cultivate up to six plants for personal use.
The measure also contains several restorative justice provisions such as allowing individuals with prior marijuana convictions to petition the courts for expungements and establishing a social equity ownership program
Cannabis sales would be taxed at 16 percent. Tax revenue would cover implementation costs and then would be divided among funds for community colleges, infrastructure, a justice reinvestment and public services such as police and firefighters.
The Department of Health Services would be responsible for regulating the program and issuing cannabis business licenses. It would also be tasked with deciding on whether to expand the program to allow for delivery services.
If the measure does make the ballot, recent polling indicates that it will prevail. In a survey of likely voters, about two-thirds (65.5 percent) of respondents said they would support the proposed initiative.
A 2016 legalization proposal was rejected by Arizona voters. But in the four years since, more states have opted to legalize and public opinion has continued to shift in favor of reform.
Here's a status update on other drug policy campaigns across the country:
Idaho activists behind a medical cannabis initiative are hoping that a federal judge's recent ruling that would extend the signature turn-in deadline for a separate campaign will apply to them. The state has indicated it will appeal, but if things go in their favor, they could start collecting signatures, including electronically, next week.
The Oregon Secretary of State's office announced on Tuesday that a campaign to decriminalize currently illicit drugs and expand substance misuse treatment has qualified for the ballot.
Another Oregon campaign to legalize psilocybin mushrooms for therapeutic purposes has already turned in signatures that they feel will qualify them for the ballot, though those submissions must still be verified by the state.
Washington, D.C. activists are continuing to collect signatures for a proposed measure to make enforcement of laws against various entheogenic substances such as psilocybin, ayahuasca and ibogaine among the city's lowest law enforcement priorities. They're receiving assistance from activists who flew in from across the country, including leadership behind Denver's successful psilocybin decriminalization initiative last year.
A Nebraska campaign plans to submit signatures this week that they hope will be sufficient to qualify a medical cannabis measure for the ballot.
Montana activists recently turned in more than 130,000 signatures to qualify a pair of marijuana initiatives—one to legalize the plant for adult use and another stipulating that individuals must be 21 or older to participate—for the November ballot. The state is currently validating those submissions.
Prior to the COVID-19 outbreak and stay-at-home mandates, measures to legalize marijuana for medical and recreational purposes qualified for South Dakota's November ballot.
Mississippi activists gathered enough signatures to qualify a medical cannabis legalization initiative for the ballot—though lawmakers also approved a competing (and from advocates' standpoint, less desirable) medical marijuana proposal that will appear alongside the campaign-backed initiative.
The New Jersey legislature approved putting a cannabis legalization referendum before voters as well.
A campaign to legalize marijuana in Arkansas will not qualify for the ballot this year, a spokesperson told Marijuana Moment on Tuesday.
Activists behind an initiative to decriminalize currently illicit drugs and expand access to treatment services in Washington State said last week that they will no longer be pursuing the ballot due to the coronavirus pandemic. Instead, they are seeking to enact the policy change through the legislature during the next session starting January 2021.
A campaign to legalize cannabis in Missouri officially gave up its effort for 2020 due to signature collection being virtually impossible in the face of social distancing measures.
North Dakota activists ended their push to place a marijuana legalization measure on the 2020 ballot and will instead seek qualification for 2022.
Ohio Senate Votes To Expand Marijuana Decriminalization To Cover 200 Grams
Photo courtesy of Brian Shamblen.
Ohio Senate Votes To Expand Marijuana Decriminalization To Cover 200 Grams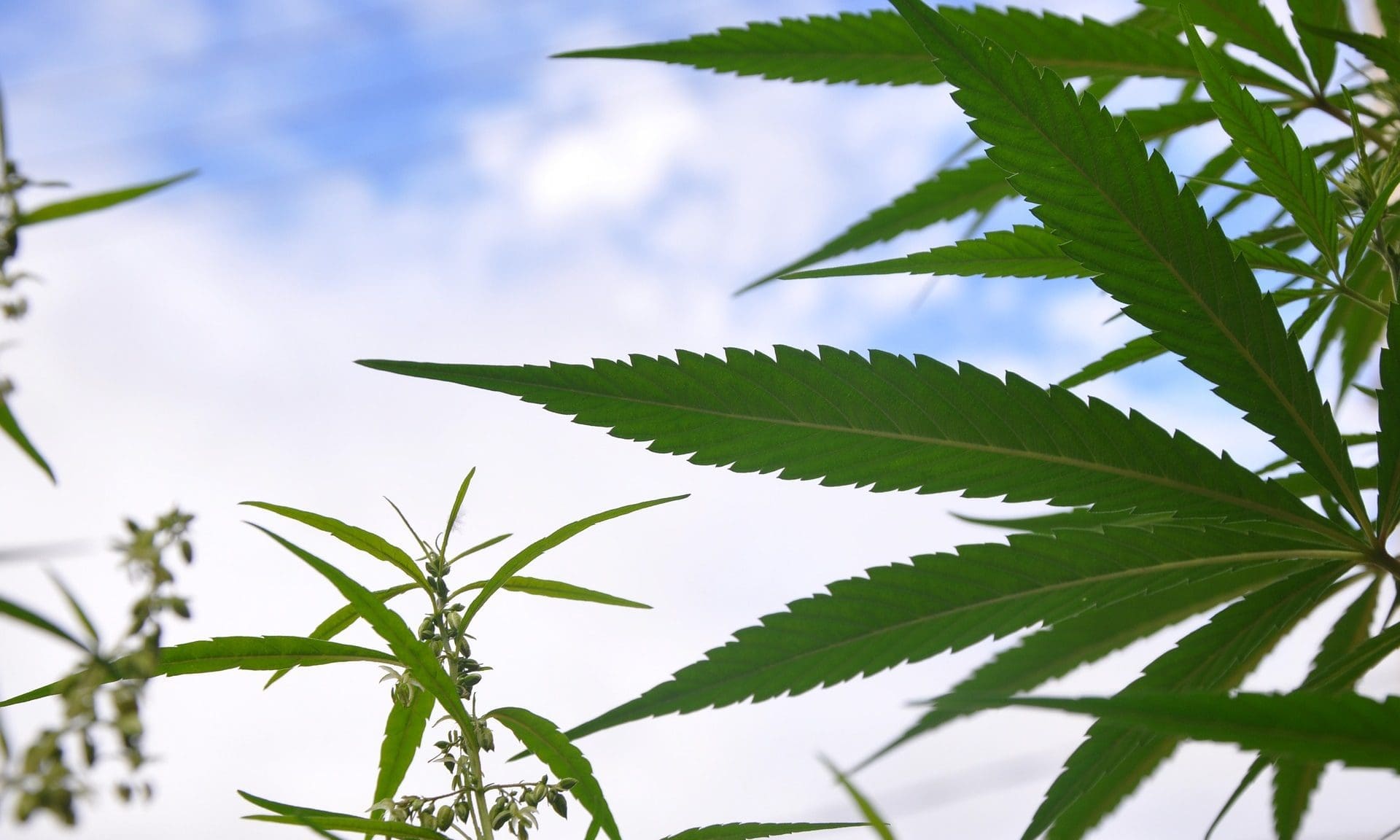 The Ohio Senate has approved a bill to double the amount of marijuana that is decriminalized in the state and reduce criminal penalties for many other drug crimes.
Following months of delays due to the coronavirus pandemic, the measure cleared both a committee and the full body on Tuesday. The floor vote was 24–5.
While possession of small amounts of cannabis would still be illegal in Ohio, people caught with up to 200 grams of marijuana (about seven ounces) would face no arrest or jail time under the measure, SB 3. Instead, they'd receive a civil citation and pay a fine of $150.
"Among other criminal justice changes, SB 3 would reduce the sentences for several marijuana offenses, including by doubling the amount of marijuana that is decriminalized," Karen O'Keefe, the Marijuana Policy Project's director of state policies, told Marijuana Moment.
Existing Ohio law already classifies possession of up to 100 grams (about 3.5 ounces) of marijuana as a "minor misdemeanor." Offenses are penalized with citations and civil fines of $150. By law, officers are only supposed to arrest people for cannabis if they refuse to provide identification, won't sign the citation or pose a health and safety risk, but critics note that those exceptions open the door to discriminatory police enforcement.
Under SB 3, simple possession would remain a minor misdemeanor, but the qualifying limits would increase. In addition to the new 200 gram cap for marijuana flower, the limit on hash would rise from 5 grams to 10 grams.
The bill states that citations for those offenses would not constitute a criminal record or need to be reported on "any inquiries contained in any application for employment, license, or other right or privilege."
Anything over the decriminalized amount limits would still incur criminal penalties, such as arrest, possible jail time and a criminal record. SB 3 would, however, downgrade the criminal designations for greater amounts of cannabis.
For flower, 200 grams to 400 grams would be a fourth-degree misdemeanor under the bill, while 400 to 1,000 grams would be a first-degree misdemeanor. For hash, 10 grams to 20 grams would qualify as a fourth-degree misdemeanor, and 20 grams to 50 grams would be a first-degree misdemeanor.
Possession of other drugs would see downgrades under the bill, too, lessening many felony charges to misdemeanors. Judges in some circumstances would be able to pause criminal cases or even dismiss them entirely for defendants who complete drug treatment programs.
"We believe that we have found the appropriate mark in the sand," one of the bill's co-sponsors, state Sen. Sean O'Brien (D), told The Columbus Dispatch a day before the vote.
"I think the overarching goal of the bill is to take small amounts of possession that are clearly for personal use and make that a misdemeanor," Senate President Larry Obhof (R) said. "That's really been one of the bigger sticking points over the last year as we've considered this. What is really the right amount for personal use versus at what number do we then say, 'You're not really using this. You're a trafficker.' We're trying to work that out."
O'Keefe at Marijuana Policy Project applauded the Senate's passage of the bill Tuesday but lamented that lawmakers still see cannabis as a police matter at all.
"While these are welcome reforms, Ohio lawmakers should listen to their constituents and legalize marijuana," she told Marijuana Moment. "There is no need for any police-civilian interaction around simple possession of marijuana. Issuing fines for cannabis possession wastes governmental resources and opens the door to unequal policing and abusive encounters. Ohio should follow Michigan's lead and legalize, regulate, and tax marijuana for adults."
Advocates at the beginning of the year intended to put legalization on Ohio's ballot this November, filing a formal initiative proposal in early March. The effort stalled, however, as the COVID-19 outbreak and resulting social distancing measures made signature gathering all but impossible.
Another group of activists, working to put marijuana decriminalization measures on 14 municipal ballots in Ohio, asked the U.S. Supreme Court to force state officials to allow electronic signature gathering during the pandemic, but the justices did not take up the case.
Ohio voters in 2015 roundly rejected a push to legalize marijuana for adult use, but some think that's a poor indicator of the state's interest in legalizing commercial cannabis. The 2015 measure drew criticism at the time even from traditional allies of reform, many of whom criticized the proposal's licensing provisions that would give a near monopoly on cultivation to the same investors who had funded the ballot initiative.
"Ohio has once again shown that it is committed to bipartisan solutions to the state's greatest problems, serving as an example for the rest of the country." @holly_harris on the passage of Senate Bill 3 out of the Senate Judiciary Committee. https://t.co/FsgkLYa1sK

— Justice Action Network (@USJusticeAction) June 30, 2020
Despite the slow progress on cannabis reform represented by Senate Bill 3, criminal justice reform advocates praised the bill's passage by the Senate as a timely response to the issues facing American communities today. Holly Harris, executive director of the Justice Action Network, said the measure "was not written in this moment, but it is the rare bill that is truly meeting the moment."
"It will help reduce the prison population, leaving far fewer people at risk during the COVID-19 pandemic," Harris said. "It will save up to $75 million in critical taxpayer dollars as the state deals with a fiscal crisis, and it will eliminate unnecessary interactions with the criminal justice system for minor drug offenses as we work to improve relationships between law enforcement and the communities they serve."
Colorado Governor Signs Marijuana Social Equity Bill Letting Him Expedite Possession Pardons
Photo courtesy of Max Pixel
Oregon Drug Decriminalization And Treatment Measure Qualifies For November Ballot
It's official: Oregon voters will decide in November whether to pass a measure to decriminalize drug possession while using marijuana tax revenue to fund expanded substance misuse treatment services.
The secretary of state's office announced on Tuesday that activists behind the Drug Addiction Treatment and Recovery Act have collected enough valid signatures from registered voters to place the measure on the ballot.
The news comes one day after organizers of a separate Oregon measure to legalize psilocybin mushrooms for therapeutic use announced that their petitioning drive earned enough support for ballot access, though the state has yet to formally verify those submissions.
Officials said that out of the 163,473 total signatures the drug decriminalization campaign turned in, 116,622 were valid —putting them just over the 112,020 needed to qualify.
"This initiative will save lives, and we urgently need it right now because the pandemic has exacerbated Oregon's addiction epidemic," Janie Gullickson, who is a chief petitioner for the measure and is the executive director of the Mental Health and Addiction Association of Oregon, said in a press release.
BREAKING: IP 44 has qualified for the ballot! Oregon voters will now have the chance to vote for a more humane and effective approach to drug addiction. More here: https://t.co/sD5dWeSaZS #orpol #moretreatment pic.twitter.com/mGB5GOsbih

— More Treatment. A Better Oregon. (@moretreatment) July 1, 2020
The proposal places an emphasis on expanding drug treatment programs through the use of funds derived from existing cannabis tax revenues. It would also reframe drug addiction as a health issue by decriminalizing illegal substances. Low-level possession would instead be considered a civil infraction punishable by a maximum $100 fine and no jail time.
There were 8,903 drug simple drug possession arrests in the state in fiscal year 2018, according to the Oregon Criminal Justice Commission—or more than one every hour.
"Oregon law enforcement need to stop making these kinds of arrests, targeting our communities, and ruining lives by giving people criminal records," Kayse Jama, executive director of Unite Oregon, which is endorsing the measure, said. "The need for this measure is more urgent right now more than ever, because jails and prisons have turned into contagion hotspots during the pandemic."
The initiative has also been endorsed by more than 50 other organizations, including ACLU Oregon, United Seniors of Oregon, Oregon Latino Health Coalition, Oregon State Council For Retired Citizens, the NAACP of Eugene, the Confederated Tribes of the Grand Ronde, Ecumenical Ministries of Oregon, Human Rights Watch and Drug Policy Action. Two currently serving district attorneys and two former U.S. attorneys have also backed the measure.
Here's a status update on other drug policy reform campaigns across the country: 
Washington State activists had planned to pursue a similar drug decriminalization and treatment measure through the ballot, but citing concerns about the COVID-19 outbreak, they announced last week that they will be targeting the legislature instead.
In Washington, D.C., a campaign to decriminalize a broad range of psychedelic substances is nearing the end of its signature drive.
Idaho activists behind a medical marijuana legalization initiative could get a second wind after a federal judge said last week that the state must make accommodations for a separate ballot campaign due to signature gathering complications due to the coronavirus pandemic.
Montana activists recently turned in more than 130,000 signatures to qualify a pair of marijuana legalization initiatives for the November ballot.
Nebraska activists are approaching a deadline this month to submit signatures for a proposed medical cannabis initiative.
In Arizona, the organizers of a legalization effort asked the state Supreme Court to instruct the secretary of state to allow people to sign cannabis petitions digitally using an existing electronic system that is currently reserved for individual candidates seeking public office. That request was denied, but advocates are still optimistic about the chances of making the ballot.
Prior to the COVID-19 outbreak and stay-at-home mandates, measures to legalize marijuana for medical and recreational purposes qualified for South Dakota's November ballot.
The New Jersey legislature approved putting a cannabis legalization referendum before voters as well.
And in Mississippi, activists gathered enough signatures to qualify a medical cannabis legalization initiative for the ballot—though lawmakers also approved a competing (and from advocates' standpoint, less desirable) medical marijuana proposal that will appear alongside the campaign-backed initiative.
A campaign to legalize cannabis in Missouri officially gave up its effort for 2020 due to signature collection being virtually impossible in the face of social distancing measures.
North Dakota activists said they plan to continue campaign activities for a marijuana legalization initiative, but it's more likely that they will seek qualification for the 2022 ballot.