Federal Health Agency Hosts Talk On Psychedelics Research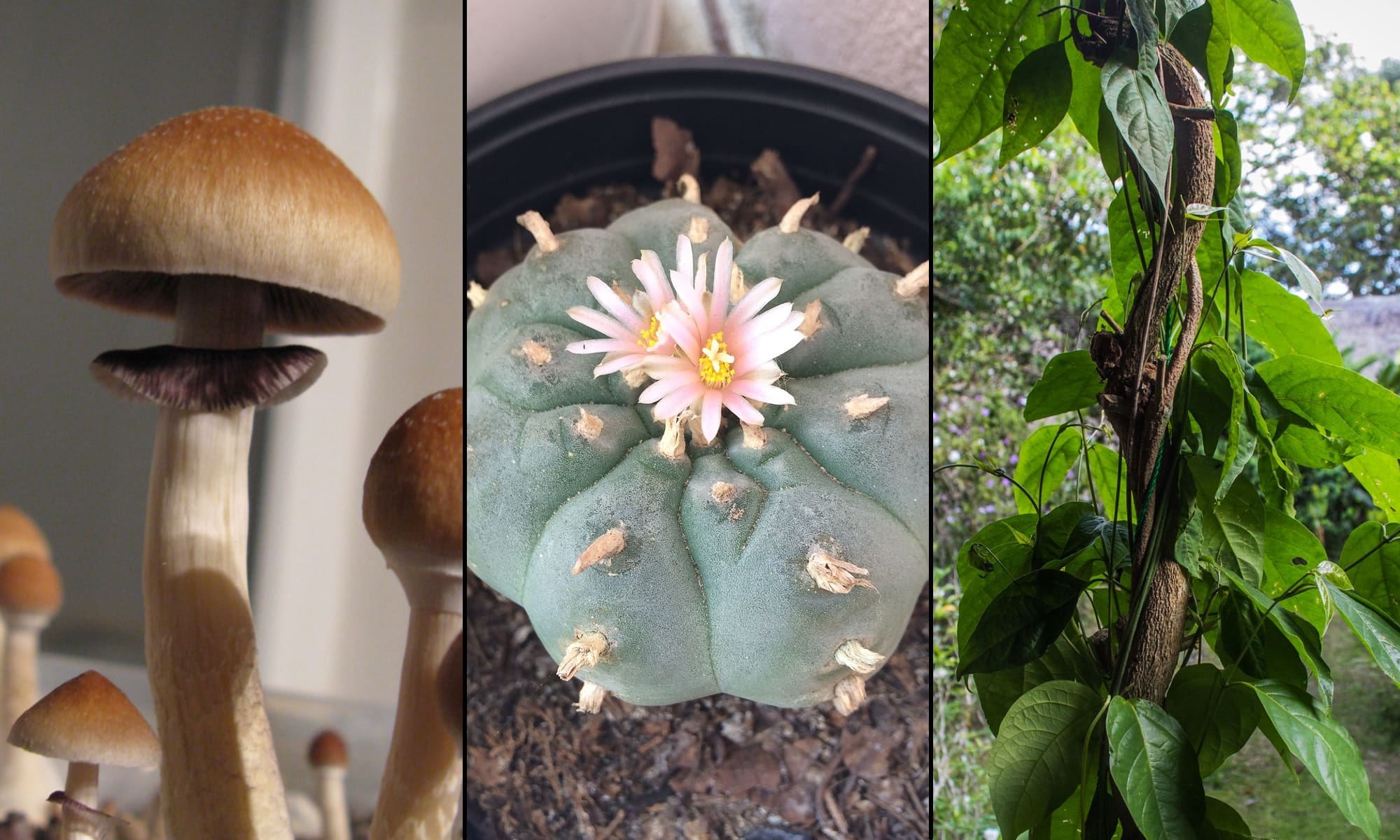 A federal health agency invited a noted psychedelics researcher to discuss the science of substances such as psilocybin mushrooms as part of an "innovation speaker series" it's hosting next week.
The National Institute of Mental Health (NIMH) announced that Roland Griffiths, who heads Johns Hopkins University's newly launched Center for For Psychedelic Research, will lead a discussion titled "Psilocybin: History, Neuropharmacology, and Implications for Therapeutics" on December 3.
The focus of Dr. Roland Griffiths' research has been on the behavioral and subjective effects of mood-altering drugs—namely the psychedelic psilocybin. Tune in to learn more from our next @NIMHgov Director's Innovation Speaker! https://t.co/4vddJamioQ pic.twitter.com/yunXelQlwt

— Joshua A. Gordon (@NIMHDirector) November 26, 2019
"In this presentation, Dr. Griffiths will review the history, epidemiology, risks, and neuropharmacology of classic psychedelic drugs," NIMH said. "The presentation will highlight research into the effects of psilocybin in healthy volunteers, in beginning and long-term meditators, and in religious leaders."
The federal agency, which operates under the National Institutes of Health (NIH), highlighted ongoing research into the therapeutic potential of psychedelics in the treatment of conditions such as major depression and helping people quit smoking. A recent scientific review published in the Journal of Psychiatric Practice supported such applications.
Griffiths has unique insights into these research initiatives, as he's spent much of his career exploring the impact of psychedelics on mental health and behavior. He led a novel research program in 1999 that examined the effects of psychedelic substances on healthy volunteers and an in-patient population.
In September, Johns Hopkins announced that Griffiths would be the director of a first-of-its-kind center dedicated exclusively to psychedelic research. He said at the time that the facility "reflects a new era of research in therapeutics and the mind through studying this unique and remarkable class of pharmacological compounds."
While NIMH isn't endorsing psychedelics by hosting the researcher, the Innovation Speaker Series is meant to "encourage broad, interdisciplinary thinking in the development of scientific initiatives and programs, and to press for theoretical leaps in science over the continuation of incremental thinking."
"Innovation speakers are encouraged to describe their work from the perspective of breaking through existing boundaries and developing successful new ideas, as well as working outside their initial area of expertise in ways that have pushed their fields forward. We encourage discussions of the meaning of innovation, creativity, breakthroughs, and paradigm-shifting."
.@HopkinsMedicine's Roland Griffiths, Ph.D. will review the history, epidemiology, risks, and neuropharmacology of classic psychedelic drugs during NIMH's Innovation Speaker Series on Dec. 3. Learn more about tuning in on Dr. Griffiths' lecture: https://t.co/hD4JB3VUEA pic.twitter.com/UgpoNQjDPd

— Mental Health NIMH (@NIMHgov) November 26, 2019
Federal agencies have generally resisted drug policy reform, but in the midst of the psychedelics decriminalization movement that's spreading throughout the country, talk about the potential of these substances has increased.
For example, the heads of the Food and Drug Administration and NIH wrote a letter to a senator in June where they described the status of research into psychedelics such as psilocybin, LSD and ibogaine, which they said present an "opportunity to provide treatment to patients while expanding psychotherapy treatment options."
As scientists work to overcome research barriers and conduct studies to substantiate medical claims about psychedelics, activists in cities throughout the U.S. are pushing ahead to remove criminal penalties associated with the substances.
Denver became the first city in the nation to decriminalize psilocybin mushrooms in May, and Oakland's City Council followed suit by decriminalizing a wide range of psychedelics. Now there are efforts underway in dozens of cities to make similar changes.
In California, organizers are hoping to put a psychedelics legalization initiative ballot question before voters statewide in 2020. Oregon activists are similarly working to collect signatures for a measure to legalize psilocybin for therapeutic purposes.
Bernie Sanders Asked About Magic Mushrooms For All By Bernie Sanders Impersonator
Photo elements courtesy of carlosemmaskype and Apollo.