Congressional Committee Discusses Medical Marijuana And Military Veterans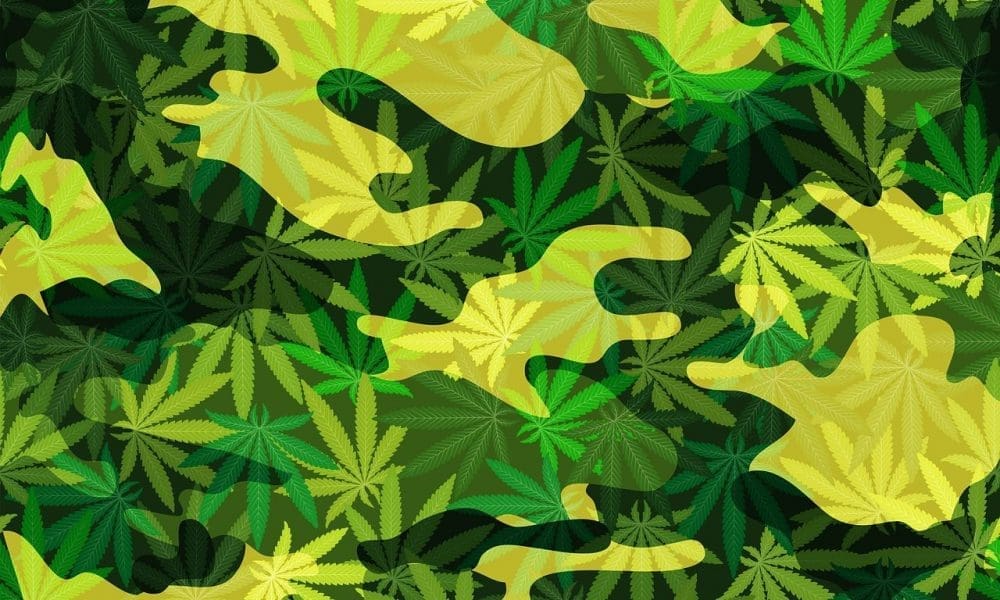 A congressional committee held a hearing on four bills that concern veterans and medical marijuana on Thursday.
The House Veterans' Affairs Committee discussed one piece of legislation that would allow doctors at the U.S. Department of Veterans Affairs (VA) to issue medical cannabis recommendations in states where it's legal. That bill was introduced by Rep. Earl Blumenauer (D-OR).
The panel also took up a bill sponsored by Rep. Lou Correa (D-CA) that would require VA to conduct clinical trials on the therapeutic potential of cannabis in the treatment of conditions such as post-traumatic stress disorder and chronic pain.
"The men and women that I meet back home vouch for the therapeutic benefits of medical cannabis and support further research into the issue," Correa said in testimony prepared for the hearing. "The legislation provides a framework for that research to ensure a scientifically-sound study on the issue."
"Cannabis must be objectively researched. Period," Rep. Mark Takano (D-CA), chair of the committee, said in support of the legislation. "Medicinal cannabis may have the potential to manage chronic pain better than opioids and treat PTSD."
Rep. Phil Roe (R-TN), ranking member on the committee, agreed that VA should be studying the therapeutic potential of cannabis for veterans but complained that the proposed bill is excessively prescriptive. The congressman, who introduced a similar piece of legislation in January, said lawmakers shouldn't "be telling the scientists how to design their studies."
Other legislation that came up for consideration was a bill from Rep. Seth Moulton (D-MA), a 2020 presidential candidate, that would provide training on medical cannabis for VA health practitioners.
Finally, the committee heard testimony on another Moulton proposal that would require VA to conduct a survey to "measure cannabis use by veterans."
Watch the hearing below:
Witnesses who testified before the committee include Adrian Atizado, deputy national legislative director of Disabled American Veterans (DAV), Travis Horr, director of government affairs with Iraq and Afghanistan Veterans of America (IAVA) and Carlos Fuentes, director of national legislative service for Veterans of Foreign Wars (VFW).
The VFW representative said the organization supports all but one of the cannabis bills. While the group agrees with the intent of allowing VA doctors to recommend cannabis, it "believe it is unacceptable for VA providers to recommend a treatment that they are unable to provide veterans and force patients to pay for the full cost of such care."
"VA must expand research on the efficacy of non-traditional alternatives to opioids, such as medicinal cannabis and other holistic approaches. " #VFWTestimony

— VFW National HQ (@VFWHQ) June 20, 2019
DAV voiced support for legislation requiring VA to study medical cannabis and also to survey veterans on their marijuana usage.
"DAV supports @DeptVetAffairs research on conditions related to military service and effective treatments to help #veterans recover, rehabilitate and improve the overall quality of their lives…many veterans report the use of medicinal #cannabis for these purposes is beneficial." pic.twitter.com/29C9WCw0Di

— DAV National HQ (@DAVHQ) June 20, 2019
And IAVA came out in strong support for the research bill. In testimony, the group said that "without research done by VA surrounding cannabis, veterans will not have conclusive answers to ways cannabis might aide their health needs. This is unacceptable."
"VA houses some of the most innovative and best-in-class research this country has to offer. It should not be shutting its doors on a potentially effective treatment option because of politics and stigma," the group said. "Our nation's veterans deserve better."
Larry Mole, chief consultant of population health services at the federal Veterans Health Administration, testified that VA opposes all four of the cannabis bills.
He expressed concerns that VA doctors would be penalized if they recommend medical cannabis, that the research requirement would be excessively onerous and that VA is already studying marijuana, that VA doctors already have access to training materials on the subject and that the proposed anonymous survey would require veterans to disclose information that could make them identifiable.
"The legislation would prescriptively define how the surveys would be conducted, but it does not provide the purpose, goals, or objectives for the surveys," he said. "We have significant concerns that veterans will not want to participate, despite the survey being anonymous."
Several committee members pressed Mole on VA's current research efforts, noting the widespread support among veterans to study the medicinal benefits of marijuana.
Rep. Mike Levin (D-CA) said that he meets with veteran constituents each week and asked the VA representative, "[w]hat am I to tell them when they ask when is this [research] actually going to happen?"
"When is this research going to occur? When is the VA going to listen to the 92 percent of veterans across all political stripes and ideologies that want to see this done?" he said.
Mole pointed to the single ongoing VA clinical trial that just recently recruited its first participant focusing on the benefits of CBD for post-traumatic stress disorder. He encouraged Levin to tell his constituents to look up the study and apply to participate if they were interested.
Rep. Andy Barr (R-KY) characterized the VA's study as "a baby steps approach" to the issue given that CBD alone isn't representative of the products that veterans are using in the commercial market.
After the House Veterans' Affairs Subcommittee on Health held a hearing on several of the cannabis proposals in April, the full committee was set to vote on two marijuana measures last month. That hearing was cancelled, however.
Blumenauer is also pursuing cannabis reform for veterans through a different vehicle: an appropriations bill that's being debated on the House floor this and next week. He introduced an amendment that would prohibit VA from "interfering with a veteran's participation in a state medical cannabis program, denying a veteran who participates in a state medical cannabis program from being denied VA services, and interfering with the ability of VA health care providers to recommend participation in state medical cannabis programs."
This was the second congressional committee hearing on marijuana-related issues this week. On Wednesday, the House Small Business Committee met to discuss challenges and opportunities for entrepreneurs in the emerging cannabis industry.
This story has been updated to include additional testimony from witnesses.
House Passes Amendments Stripping DEA Funding And Pushing FDA To Regulate CBD