Trump Administration Opposes Bills On Medical Marijuana For Military Veterans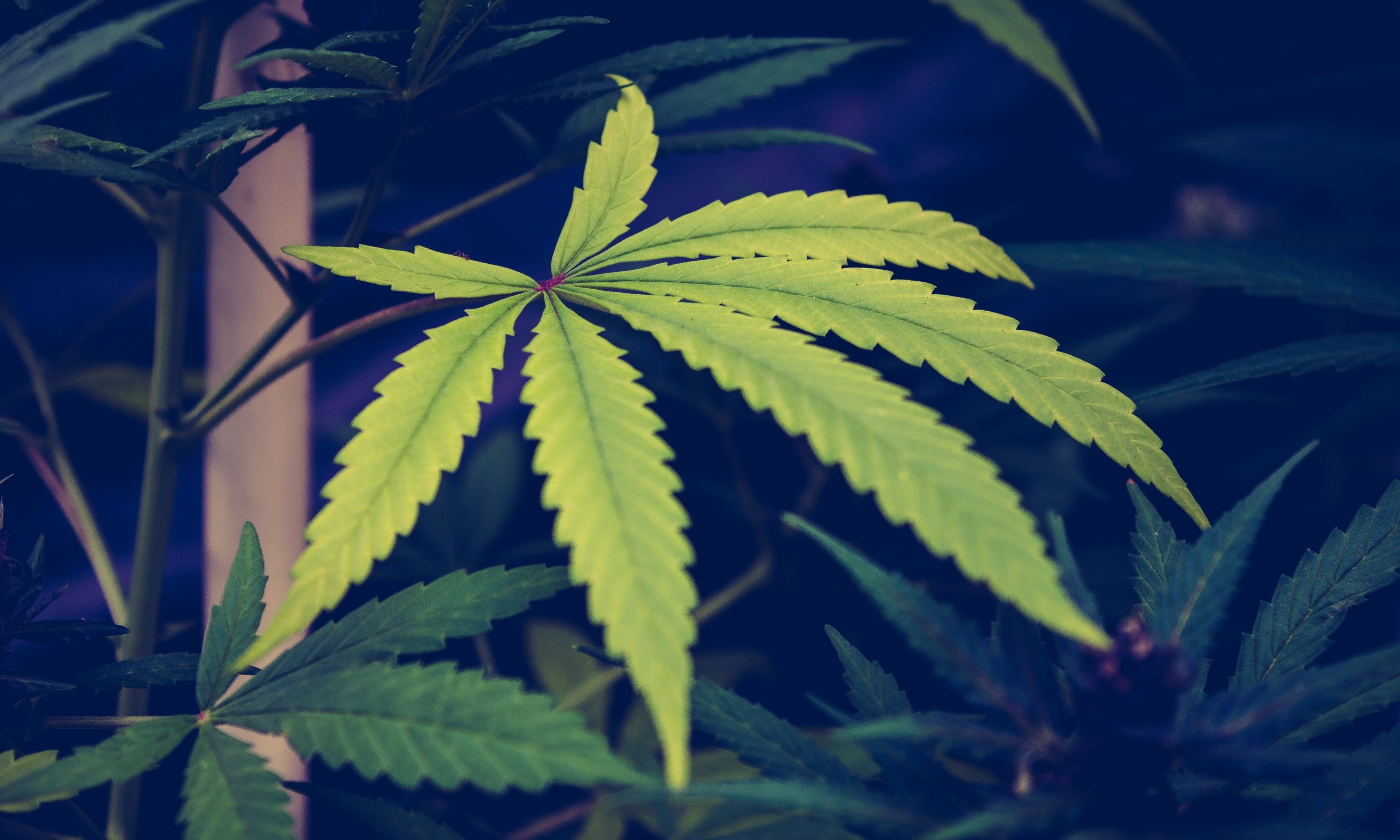 Officials at the U.S. Department of Veterans Affairs (VA) have come out against a series of bills that are designed to protect VA benefits for veterans who use marijuana, allow the department's doctors to recommend medical cannabis and expand research into the plant's therapeutic potential.
Lawmakers and advocates representing veterans discussed the proposals during a congressional hearing on Tuesday. And while the Trump administration representatives present said the department opposes the bills, support was widespread among witnesses and subcommittee members, at least for some of the legislation.
"This is the first time we've had a hearing like this with a substantive committee," Rep. Earl Blumenauer (D-OR) said. "One of the great tragedies of our time is the failure to adequately address the needs of veterans returning home from Iraq and Afghanistan… An overwhelming number of veterans tell me that cannabis has reduced PTSD symptoms [and] the dependency on addictive opioids."
Rep. Julia Brownley (D-CA), chair of the House Veterans' Affairs Subcommittee on Health, thanked Blumenauer for introducing his Veterans Equal Access Act, which would allow VA physicians to issue medical cannabis recommendations for veterans. She said "it's an important bill" and that she's also heard from veterans who want the proposed policy change.
Big day!

I just testified in @VetAffairsDems on veterans access to medical cannabis. @RulesDemocrats are discussing how we can achieve universal health coverage w/ #MedicareForAll. @HouseJudiciary is holding its first hearing on the #ERA in 36 yrs.

— Earl Blumenauer (@repblumenauer) April 30, 2019
The congresswoman also thanked Rep. Lou Correa (D-CA) for filing his VA Medicinal Cannabis Research Act, which would require the VA to conduct a clinical study on the benefits and risk of medical marijuana in the treatment of conditions such chronic pain and post-traumatic stress disorder.
"It's time to make sure that veterans get to know what cannabis is good for and what cannabis is not good for. We need medical research," Correa said. "We owe our veterans a tremendous amount. The least we can do is make sure we're giving them the proper treatment for those invisible wounds that they brought back from the battlefield."
"I agree we need to push the VA forward on this," Brownley said.
The panel also talked about a bill from Rep. Greg Steube (R-FL) that would codify an existing VA policy prohibiting the department from stripping veterans of their benefits just because they use cannabis in compliance with state law.
After the lawmakers spoke to make the case for their respective legislation, veterans advocates and three VA officials offered their feedback and took questions from the committee.
Keita Franklin, national director of suicide prevention in the VA's Office of Mental Health and Suicide Prevention, said that the department opposes all of the cannabis bills. She said the proposal to require the VA to conduct clinical research on medical cannabis is too ambitious and risky, stating that "a smaller, early-phase trial design would be used to advance our knowledge of benefits and risk regarding cannabis before moving to a type of more expansive approach as described in this proposed legislation."
"Any trial with human subjects must include an evaluation of the risks and safety and include the smallest number of participants to avoid putting subjects at increased risk unnecessarily so," she said. "For these reasons, we don't support this proposed legislation."
Franklin said the department opposes allowing VA clinicians to recommend medical cannabis because of guidance it's received from the Drug Enforcement Administration (DEA). VA doctors are prohibited from recommending cannabis in legal states because the DEA "advised VA that no provision of the controlled substances act would be exempt from criminal sanctions as a VA physician who acts with intent to provide a patient with means to obtain marijuana."
Finally, the VA opposes Steube's bill, she said, because there is already a VA policy stating that veterans won't lose their benefits for using cannabis or discussing their usage with a VA health care provider.
The congressman, however, has said his bill is needed to codify the protection into law so that a future administration could not reverse it.
Among the advocacy groups—the Iraq and Afghanistan Veterans of America (IAVA), Veterans of Foreign Wars (VFW) and Disabled American Veterans (DAV)—there was particularly strong interest in advancing the legislation to mandate VA research into medical marijuana.
Joy Ilem, national legislative director of DAV, said the group concurs "that research is necessary to help clinicians better understand the safety and efficacy of cannabis use for specific conditions that often cooccur in the veteran population such as chronic pain and post-traumatic stress."
Carlos Fuentes, director of national legislative services at VFW, also endorsed that bill. He said that "VFW members tell us medicinal cannabis works, and it is a more suitable option than the drug cocktails VA prescribes" and that "VA must research how medicinal cannabis can help veterans cope with PTSD and other conditions such as chronic pain."
"The VFW is proud to support the VA Medicinal Cannabis Research Act of 2019 … VA must expand research on the efficacy of non-traditional alternatives to opioids, such as medicinal cannabis and other holistic approaches." #VFWTestimony

— VFW National HQ (@VFWHQ) April 30, 2019
But while VFW supports the "intent of the Veterans Equal Access Act"—Blumenauer's bill to allow recommendations from VA physicians—Fuentes said the group "cannot offer its support at this time." At issue is the fact that the VA wouldn't be able to provide medical marijuana at its pharmacies if a VA doctor issued a recommendation.
The VFW agrees with the intent of the Veterans Equal Access Act, but cannot offer its support at this time. #VFWTestimony

— VFW National HQ (@VFWHQ) April 30, 2019
"The VFW agrees that veterans relying on the VA health care system must have access to medicinal cannabis if such therapies are proven to be effective in assisting and treating certain health conditions," he said. "Without such evidence, VA would not have the ability to prescribe or provide medicinal cannabis to veterans. It is unacceptable for VA providers to recommend a treatment that is unavailable to veterans at their VA medical facilities."
Vets who participate in such programs must not fear VA will take away benefits they earned & deserve. However, we cannot support requiring VA providers to recommend participation in state-approved marijuana programs if VA is unable to provide such recommended course of treatment

— VFW National HQ (@VFWHQ) April 30, 2019
IAVA voiced support for both the Veterans Equal Access Act and the Veterans Cannabis Use for Safe Healing Act.
@StephMuls before @VetAffairsDems @HouseVetAffairs Health Subcommittee: Says 90% of @IAVA Members support research into medicinal cannabis research, calls on Congress to pass the VA Medicinal Cannabis Research Act (HR 712).

— Tom Porter (@TomPorterDC) April 30, 2019
Addressing the second panel, Franklin, the committee chairwoman, spoke strongly about the "frustration" created by VA's ongoing resistance to policies that veterans support.
"We've got a couple of bills before us, which I think are good bills. And the VA doesn't support those bills," she said. "We have [veteran services organizations] speaking in favor of these bills. This seems to be an issue that has been going on now for a while—this schism between what the VA believes and what the VSOs want."
"This is a big frustration for me because I think it's overwhelmingly clear amongst the American people and amongst our veterans across the country that this is an issue that they are keenly interested in and want to have access to," she said. "I guess my question is, how are we going to reconcile this?"
Larry Mole, the VA's chief consultant on population health, pinned the blame on the Justice Department. He said that the committee "could make strong proposals" in support of reforming VA cannabis policy, but that "at the end, we will need to go back to DEA and the Department of Justice for their opinion."
"I've not seen anything myself that suggests their opinion will change," Mole said.
Be that as it may, the Republican ranking member of the subcommittee did propose one possible solution: rescheduling marijuana under the Controlled Substance Act.
"We're not I think in a position here to protect the VA physicians who want to disperse or prescribe cannabis unless we change that law," Rep. Neal Dunn (R-FL) said. "So we might be looking at the wrong leverage point when we address these laws without addressing the scheduling of the drug."
"I could not agree with you more that we ought to be doing research on this," he said. "I think we ought to change the schedule to Schedule II. It seems like every committee I go in we have another discussion about cannabis."
Brownley concluded the hearing by saying that she believes there is a "nexus" between cannabis reform and suicide prevention among veterans.
"I think we just have to really be committed to the cannabis issue and to the suicide issue, but where this nexus is."
Marijuana reform advocates celebrated the hearing and urged lawmakers to move the bills forward. Tuesday's hearing was the second in the 116th Congress to address cannabis legislation after a separate committee debated a marijuana banking bill in February before voting to approve it last month.
"As the largest healthcare provider in the country, the VA must adopt its polices to appropriately serve the needs veteran community, especially when it comes to providing access to medical cannabis," David Mangone, director of government affairs at Americans for Safe Access, told Marijuana Moment. "After returning from war, America's heroes are faced with another battle at home against pills and suicide, and the trio of medical cannabis bills would give them the tools they need to help win this battle by providing less dangerous, non-addictive methods for symptom management."
Don Murphy, director of federal policies for the Marijuana Policy Project (MPP), noted that in "more than 30 states, members of Congress and their staff can use their federally subsidized health insurance to discuss the benefits of medical cannabis with their doctors."
"Shamefully our veterans do not have this same right. MPP appreciates the effort of today's bill sponsors to end this hero double-standard," he said.
Doug Distaso, executive director of the Veterans Cannabis Project, said in a statement that "President Trump and Congress could literally save veterans' lives by enacting these bills into law."
"With opioid overdoses and a suicide crisis hitting our veterans, they deserve legal access to medical cannabis through their VA doctors as a safer alternative to the highly addictive and often deadly opioids and other pills the VA readily gives them," he said. "These bills would provide the kind of research, legal access through VA doctors, and protection of earned benefits that veterans overwhelmingly want and deserve."
Military Veterans Organizations Press Congress On Medical Marijuana Research
New York And Connecticut Governors Talk Marijuana Legalization On Fishing Trip
The governors of New York and Connecticut went fishing and talked about marijuana legalization on Tuesday.
The conversation comes after lawmakers in both states were unable to pass legalization legislation before their respective sessions' ends this year, despite having the support of New York Gov. Andrew Cuomo (D) and Connecticut Gov. Ned Lamont (D).
"We talked about policy issues like the marijuana issue, which is obviously also relevant to contiguous states," Cuomo said at a press conference following the fishing trip. "What Connecticut does on marijuana is relevant to New York, what New York does is relevant to Connecticut so we talked about that and a lot of issues. So we had fun."
Watch Cuomo's marijuana comments at about 5:00 into the video below:
Cuomo had described legalization as a top legislative priority for 2019 and included it in his state budget proposal. But after months of negotiations with lawmakers, the plan fell through, due in part to disagreements about how to allocate tax revenue and whether to allow individual jurisdictions to opt out of allowing cannabis businesses.
The governor did sign legislation in July that expands the state's marijuana decriminalization policy and provides a pathway for expungements of past marijuana convictions.
Over in Connecticut, Lamont campaigned on legalization during his election bid last year and described it as one of his administration's "priorities" after he took office. But as with neighboring New York, the legislature failed to advance a legalization bill beside multiple successful committee votes and hearings throughout the year.
The specifics of what the governors talked about during their fishing expedition on Lake Ontario aren't clear, but both are presumably gearing up for another round of legislative efforts marijuana over the coming year and could take lessons from each other as reform talks continue.
Another East Coast state, New Jersey, has also struggled to move legalization legislation forward, with lawmakers saying that the issue should be taken up by voters in 2020 rather than pushed through the legislature, though there has been discussion lately about another try at moving a bill before year's end. Gov. Phil Murphy (D) did sign a decriminalization and expungements bill in May, however.
Federal Data Shows Youth Marijuana Use Isn't Increasing Under Legalization
Photo courtesy of CBS 6.
GOP Congressman Will Meet Attorney General To Discuss Expanding Marijuana Research
Rep. Matt Gaetz (R-FL) said on Monday that he will soon be speaking with the U.S. attorney general about expanding marijuana research.
The congressman, a close ally of President Trump, is a vocal proponent of medical cannabis and has argued that the federal drug scheduling system is hampering research into the plant's therapeutic potential.
"I will be meeting with Attorney General Bill Barr in the coming weeks to discuss the Department of Justice's approach to unlocking more research grants so that we can have American innovation applied to our health care in a way that can get people off of some of these devastating opioids and painkillers, and on to a more natural product," he said following a radio town hall event.
Even under the framework of prohibition, the Justice Department is able to promote research by, for example, approving additional marijuana manufacturers—something the Drug Enforcement Administration (DEA) said it would do three years ago.
Barr has voiced support for expanding the number of federally authorized cannabis manufacturers.
"I think we're going to move forward on it," the attorney general said in April. "I think it's very important to get those additional suppliers."
Earlier this year, Gaetz joined congressional colleagues in leading a letter addressed to Barr and the head of DEA expressing frustration that the Justice Department has declined to take action despite its pledges. The lawmakers implored DEA to "do whatever you can to speed up and improve the research application process."
Gaetz also introduced legislation that would force DEA to approve additional facilities to produce research-grade cannabis. A version filed last year cleared the Judiciary Committee in a voice vote, and he reintroduced the bill in January but it has not yet been acted upon.
Listen to Gaetz's new cannabis comments, about 1:20 into the audio below:
DEA is facing two lawsuits regarding its approach to marijuana, including one that concerns the lack of diversity of research-grade cannabis since only one manufacture is currently authorized. The agency was ordered to respond to the suit by August 28.
Separately, a group of patients and advocates sued DEA over marijuana's Schedule I status under the Controlled Substances Act, with a federal court directing the agency to "promptly" consider reclassifying cannabis.
Gaetz also spoke about the need to more broadly reform cannabis laws during the Monday remarks.
"The federal government listing marijuana as a Schedule I drug impairs financial transactions, it impairs research and it stops us from being able to unlock cures for some of America's most vulnerable people," the congressman said, adding that he's a cosponsor of legislation that would deschedule marijuana that was introduced by Judiciary Chairman Jerry Nadler (D-NY).
Gaetz, who is also a member of the Judiciary Committee, said he is requesting that the panel hold a hearing on cannabis legislation. That'd mark the second such meeting after a Judiciary subcommittee convened last month to discuss paths to ending federal prohibition.
The congressman's staff wasn't able to provide Marijuana Moment with additional details regarding the meeting with Barr.
Congressman Says Marijuana Could Be Legal Sooner If Trump Stops Tweeting
Photo courtesy of Meredith Geddings.
Elizabeth Warren's Criminal Justice Plan Involves Legalizing Marijuana And Safe Injection Sites
Legalizing marijuana, granting clemency to people convicted of drug offenses and investing in harm reduction programs such as safe injection sites are part of a criminal justice reform plan that Sen. Elizabeth Warren (D-MA) released on Tuesday.
The 2020 Democratic presidential candidate stressed that the war on drugs has been carried out in a racially discriminatory manner, writing that it's unfair that "a kid with an ounce of pot can get thrown in jail, while a bank executive who launders money for a drug cartel can get a bonus. It's long past time for us to reform our system."
"This failure [of the drug war] has been particularly harmful for communities of color, and we need a new approach," she said. "It starts with legalizing marijuana and erasing past convictions, and then eliminating the remaining disparity between crack and powder cocaine sentencing."
What's more, the drug war "has criminalized addiction, ripped apart families—and largely failed to curb drug use" when a more effective system would treat addiction as a public health issue.
Next, we have to rethink what we choose to criminalize. That starts with repealing the 1994 crime bill—the bulk of which needs to go—and legalizing marijuana. Overcriminalization has filled prisons and devastated communities—and it's time for it to end.

— Elizabeth Warren (@ewarren) August 20, 2019
That includes diverting people who've been convicted of non-violent drug offenses to treatment programs and providing evidence-based resources for people suffering from addiction. For example, Warren's plan calls for safe injection sites where people can use illicit drugs under the supervision of medical professionals who can help prevent fatal overdoses and get people into treatment. She also said needle exchange programs and expanding access to buprenorphine would reduce the opioid crisis.
"Instead of locking up people for nonviolent marijuana crimes, I've proposed putting pharmaceutical executives on the hook to report suspicious orders for controlled substances that damage the lives of millions."
She also called for the abolition of certain mandatory minimum sentences and said that "people who struggle with addiction should not be incarcerated because of their disease."
"Mass incarceration has not reduced addiction rates or overdose deaths, because substance abuse disorder is a public health problem — and it's long past time to treat it that way," the plan says. "We know that diversion programs are both more humane and a better investment than incarceration — for every dollar we invest in treatment programs, we can save $12 in future crime and health care costs."
"And rather than incarcerating individuals with substance abuse disorders, we should expand options that divert them into programs that provide real treatment."
Like Sens. Bernie Sanders (I-VT), Cory Booker (D-NJ) and South Bend, Indiana Mayor Pete Buttigieg, Warren's criminal justice reform proposal also mentions executive actions she could unilaterally take.
Specifically, she wrote that the Justice Department should not hold authority to make clemency recommendations and it should instead be left up to an independent clemency board so that those eligible for a pardons and commutations are more quickly identified.
The president can grant clemency and pardons herself. I'll empower a clemency board to make recommendations directly to the White House, identifying broad classes of potentially-deserving individuals for review, such as those serving mandatory minimums that should be abolished.

— Elizabeth Warren (@ewarren) August 20, 2019
"I'll direct the board to identify broad classes of potentially-deserving individuals for review, including those who would have benefited from retroactivity under the First Step Act, individuals who are jailed under outdated or discriminatory drug laws, or those serving mandatory minimums that should be abolished," she said.
The plan's unveiling comes two days after Sanders released his criminal justice reform proposal, which also called for marijuana legalization and the implementation of harm reduction policies such as safe consumption facilities.
Buttigieg's plan stands out from his fellow Democratic candidates in at least one regard: the mayor said drug possession should broadly be decriminalized.
Warren also released a separate plan for Indian tribes last week that involves protecting tribal cannabis programs from federal intervention.
Bernie Sanders Calls For Legalization Of Marijuana And Safe Injection Sites
Photo courtesy of Edward Kimmel.