Congress Votes To Block Feds From Enforcing Marijuana Laws In Legal States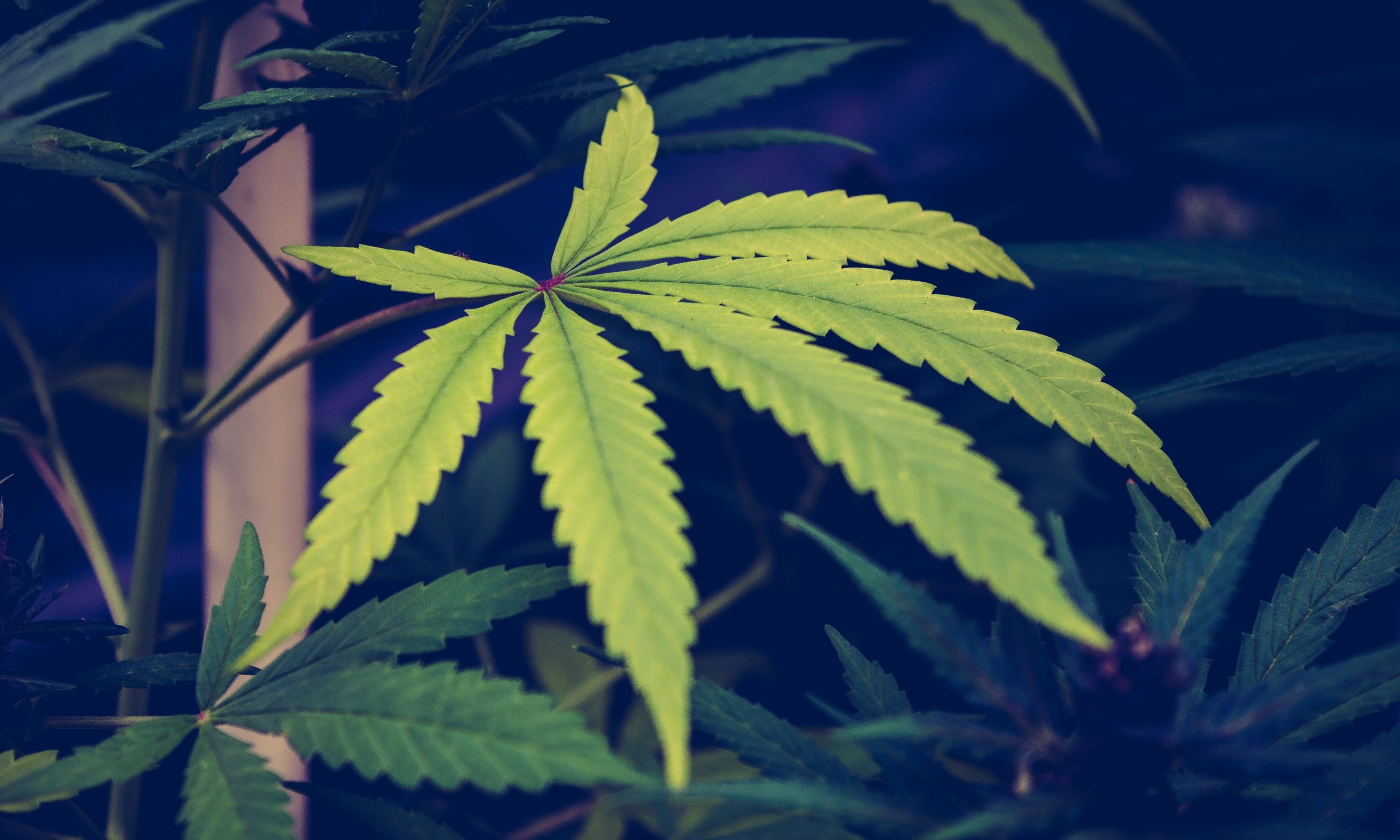 The House of Representatives approved a far-reaching measure on Thursday to prevent the Department of Justice from interfering with state marijuana laws, including those allowing recreational use, cultivation and sales.
The amendment, which also shields cannabis laws in Washington, D.C. and U.S. territories, is now attached to a large-scale appropriations bill to fund parts of the federal government for Fiscal Year 2020.
The inclusion of adult-use programs represents a significant expansion of an existing policy that protects only local medical cannabis laws from federal intervention which was first enacted in 2014 and has since been extended through annual spending bills.
The broader rider was approved in a floor vote of 267 to 165, a tally that is considered by legalization supporters to be an indication of how much support there is in Congress for more comprehensive and permanent changes to federal marijuana policies.
"This is the most significant vote on marijuana reform policy that the House of Representatives has ever taken," said NORML Political Director Justin Strekal. "Today's action by Congress highlights the growing power of the marijuana law reform movement and the increasing awareness by political leaders that the policy of prohibition and criminalization has failed."
Cannabis Trade Federation CEO Neal Levine agreed with the importance of the legislative victory.
"The historic nature of this vote cannot be overstated," he said. "For the first time, a chamber of Congress has declared that the federal government should defer to state cannabis laws."
Aaron Smith, executive director of the National Cannabis Industry Association, called the vote "without a doubt the biggest victory for federal cannabis policy reform to date, and a hopeful sign that the harmful policies of marijuana prohibition will soon be a relic of the past."
The measure, sponsored by Reps. Earl Blumenauer (D-OR), Eleanor Holmes Norton (D-DC) and Tom McClintock (R-CA), would bar the Department of Justice from spending money to prevent states and territories from "implementing their own laws that authorize the use, distribution, possession, or cultivation of marijuana."
In 2015, a nearly identical measure came just nine flipped votes short of passage on the House floor. Since then, the number of states with full legalization laws has more than doubled, meaning that far more lawmakers now represent constituents who stand to benefit from its protections.
"The end of marijuana prohibition has never been closer. When Drug Policy Alliance and a small band of allies first worked on this amendment in 2015, we were told that we didn't stand a chance," DPA Director of National Affairs Michael Collins said. "But we convinced members this was the right thing to do, and four years on, victory is sweet."
"Now is the time for Democrats to pivot to passing legislation that will end prohibition through a racial justice lens, making sure that the communities most impacted by our racist marijuana laws have a stake in the future of legalization," he said. "To do anything less would be to repeat an injustice."
On Wednesday, the House approved a similar amendment protecting the marijuana laws of Indian tribes by a voice vote, and no member requested a roll call vote, so that language is also now attached to the spending bill.
"We're watching the growth of this industry, a multibillion-dollar industry. We're watching state after state move forward," Blumenauer said in a floor debate on the state protection amendment on Wednesday evening. "Every one of us on the floor of the House who are here now represent areas that have taken action. We have had embedded in our legislation protections for medical marijuana. And this would simply extend that same protection to prevent the Department of Justice interfering with adult use. I strongly, strongly urge that we build on the legacy that we've had in the past, that we move this forward to allow the federal government to start catching up to where the rest of the states are."
Tonight, my amendment with @repblumenauer to prohibit the DOJ from using its funds to prevent jurisdictions from implementing their own medical and recreational marijuana laws passed in the House. Thank you to @repblumenauer for working with me to include D.C.

— Eleanor Holmes Norton (@EleanorNorton) June 20, 2019
In a letter circulated to colleagues prior to the vote, McClintock wrote that "the issue at hand is whether the federal government has the constitutional authority to dictate policy to states on an issue which occurs strictly within their own borders."
"I do not believe the federal government has that authority, but even if it did, states should determine their own criminal justice policies," he wrote. "This is how our constitutional system was designed to function."
Don Murphy, director of federal policies for the Marijuana Policy Project, said that Blumenauer and McClintock "deserve credit for their early leadership on marijuana policy reform, which dates back to the days when it was just good policy, not good politics too."
The fate of the cannabis measures in the Senate is unknown for now. Historically that chamber's Appropriations Committee has been relatively open to attaching marijuana riders to spending bills, and has consistently approved the medical cannabis protections. But the body's Republican leadership may be reluctant to take the further step of also tying the Justice Department's hands when it comes to enforcing federal prohibition against licensed businesses and consumers in states that allow recreational marijuana use and sales.
The House just made history! I'm so proud to have voted with my colleagues to puff, puff, pass an amendment to prevent the @DOJ from interfering with state cannabis programs. This progress is outstanding news for Nevada and so many states across the country.

— Dina Titus (@repdinatitus) June 20, 2019
House Democratic leadership urged their conference to support the measure in a whip email on Thursday, and only eight members of the party voted against it.
While the majority of Republicans voted against the rider, 41 GOP members supported it.
The passage of the state protection amendment comes despite congressional offices receiving an 11th-hour email saying Greenwich Biosciences, maker of the Food and Drug Administration (FDA)-approved CBD-based medication Epidiolex, wanted lawmakers to defeat it.
The message to congressional staff claimed that the measure is "overly broad and could be interpreted as impacting the ability of the DOJ to assist the FDA with any enforcement action that may need to be taken to ensure the public safety."
But Collins, of DPA, pointed out that if that were true, it would also apply to the current medical cannabis rider that's been part of federal law for nearly five years.
It "doesn't pass the laugh test," he said. "Who are Dems going to side with: Big Pharma or people trying to end the drug war?"
A company media representative didn't respond to a phone message seeking comment.
Earlier on Thursday, the House approved an amendment from Rep. Jerry McNerney (D-CA) that directs the Food and Drug Administration to establish a process for regulating CBD in foods and dietary supplements.
Another measure passed in a voice vote, from Rep. Alexandria Ocasio-Cortez (D-NY), shifts $5 million away from the Drug Enforcement Administration toward an opioid treatment program.
An additional Ocasio-Cortez amendment aimed at removing barriers to research on psychedelic drugs such as psilocybin and MDMA was soundly defeated on the House floor last week.
The House is set to consider another amendment on the spending legislation in the coming days that would allow military veterans to receive medical marijuana recommendations from Department of Veterans Affairs doctors.
A separate spending bill moving through the House already contains language to protect banks from being punished for working with state-legal cannabis businesses and removes a longstanding rider that has prevented Washington, D.C. from spending its own local tax dollars to legalize and regulate marijuana sales.
Meanwhile, standalone cannabis legislation is also advancing.
A comprehensive marijuana banking bill was cleared by the Financial Services Committee in March and is expected to receive a floor vote next month. The Veterans' Affairs Committee held a hearing on four separate pieces of legislation concerning cannabis and military veterans on Thursday. And the Small Business Committee hosted a Wednesday hearing on issues facing cannabis firms, with the panel's chairwoman announcing she would soon file a bill on the issue.