Virginia Governor Approves Marijuana Decriminalization Bill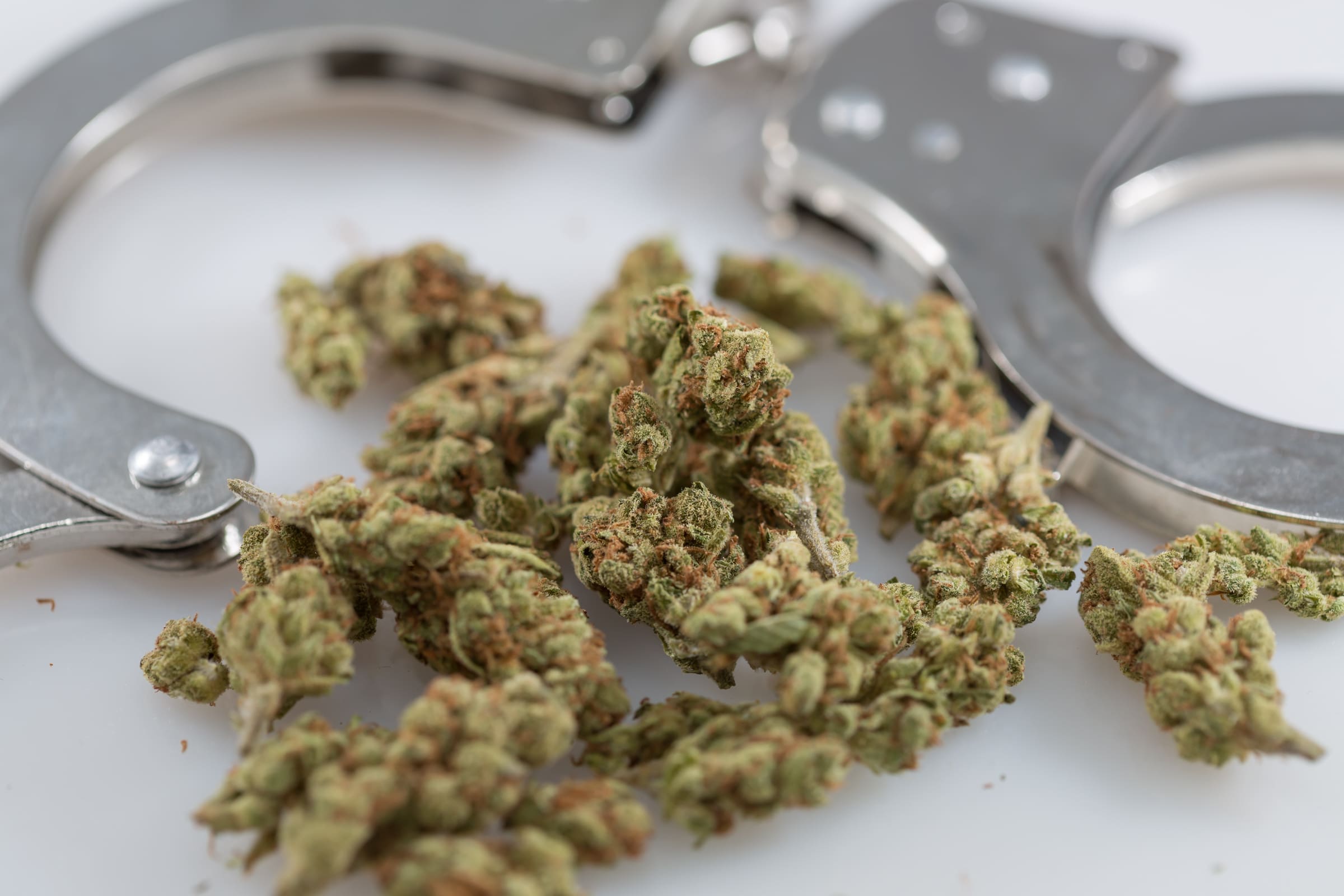 The governor of Virginia announced on Sunday that he approved a bill to decriminalize marijuana possession in the state.
The legislation, which would make possessing up to one ounce of cannabis punishable by a $25 fine with no threat of jail time and no criminal record, was passed by the legislature and transmitted to the governor's desk in March.
Prior Virginia law made simple possession punishable by a maximum $500 fine, up to 30 days in jail and a criminal record.
Gov. Ralph Northam (D) approved the legislation—SB 2 and HB 972—with no public signing ceremony amid the coronavirus outbreak, but he's consistently expressed support for decriminalization and included a call for the policy change in his State of the Commonwealth address in January.
I have signed bold new laws to reform criminal justice in Virginia, including measures to raise the felony larceny threshold, permanently eliminate driver's license suspensions for unpaid court fines and fees, raise the age of juvenile transfer to adult court, and reform parole.

— Ralph Northam (@GovernorVA) April 12, 2020
Every Virginian deserves access to a fair and equitable criminal justice system––these bills combat mass incarceration, increase support for returning citizens, and ensure that those who have paid their debt to society have a meaningful second chance.https://t.co/unQRbdPqwH

— Ralph Northam (@GovernorVA) April 12, 2020
"Virginians have long opposed the criminalization of personal marijuana possession, and Governor Northam's signature turns that public opinion into public policy," NORML Development Director Jenn Michelle Pedini, who also serves as the executive director of the state affiliate, Virginia NORML.
Though reform advocates are pushing for broader reform, many view this development as a necessary step that could set the stage for cannabis legalization to pass sometime over the next few legislative sessions. A provision that requires the formation of a working group to study the policy change was also part of the bill, and insiders say that's important because the legislature historically prefers such studies before enacting major legislation.
Northam proposed the legislature make one amendment to the decriminalization legislation, however, pushing back the due date of the legalization study from November 30 of this year to November, 30, 2021.
As such, there is one more step that the bill has to go through before it's technically enacted. Lawmakers are set to reconvene on April 22 to consider the governor's recommended changes to this and other legislation. If Northam's amendment is adopted without changes, the bill will be formally enacted without needing his signature. Otherwise, it will come back to his desk for action.
Not all advocates are on board with the decriminalization bill, however. ACLU Virginia has opposed the measure, arguing that the status quo is superior to incremental reform.
The chapter sent a letter to the governor last month, requesting that he recommend a series of large-scale amendments to the bill before signing it. The prospects of that happening were unlikely given that legislators already rejected the proposals during consideration of the bill, including a measure to remove certain penalties against juveniles caught possessing marijuana. Ultimately the group's requests did not materialize.
Virginia NORML, meanwhile, requested that the governor ask lawmakers to add an emergency clause to the bill that would make its provisions effective immediately. That didn't happen either, however, and so for now it's expected to take effect on July 1, as written in the text as sent to Northam's desk.
The governor also signed several other cannabis-related bills in recent days. He gave his signature to legislation formally legalizing medical marijuana in the state (rather than simply offering patients an affirmative defense as under prior law), expanding access to medical cannabis for out-of-state patients temporarily residing in Virginia and requiring the formation of a separate working group to study the state's medical marijuana program and issue recommendations, including the possibility of expanding the system and allowing flower rather than oil alone.
Last month, he also signed bills that would prevent people from being denied federal assistance over drug-related convictions and eliminate a requirement stipulating that school officials must report misdemeanor offenses, including those marijuana-related, to law enforcement.
A resolution directing the Joint Legislative Audit and Review Commission to study and issue recommendations on adult-use cannabis legalization was also approved by the legislature in March and does not require any action on the governor's part to take effect.
Attorney General Mark Herring (D), who is running to replace the term-limited governor in 2021, previously said that he's confident Northam will ultimately embrace more comprehensive reform. He organized a cannabis summit late last year to hear from officials representing states that have already legalized marijuana and said that testimony given there should provide Northam with more evidence to support adult-use legalization.
And just like that we're one step closer to decriminalization. But we can't stop there. We need full legalization in Virginia https://t.co/T28WFcncut

— Mark Herring (@MarkHerringVA) April 12, 2020
"Our approach to cannabis has needlessly saddled Virginians, especially African Americans and people of color, with criminal records for long enough. It's a new day in the Commonwealth," Herring said in a press release. "Decriminalization is an incredibly important first step, and one that many thought we may never see in Virginia, but we cannot stop until we have legal and regulated adult use. With this legislation, we are moving Virginia forward to an even more fair, just, and equal place. This year, we showed that smart, progressive reform is possible here in the Commonwealth and we must continue on that path.
With the enactment of the more modest bill on Saturday, however, Virginia has become 27th state to decriminalize marijuana, and the first to do so in 2020. Last year, three states—New Mexico, Hawaii and North Dakota—also approved the policy change.
Michigan Marijuana Market 'Maturing Rapidly' But Faces Barriers To Growth, State Report Finds
Wyoming Judge Dismisses Marijuana Charges Against Hemp Farmers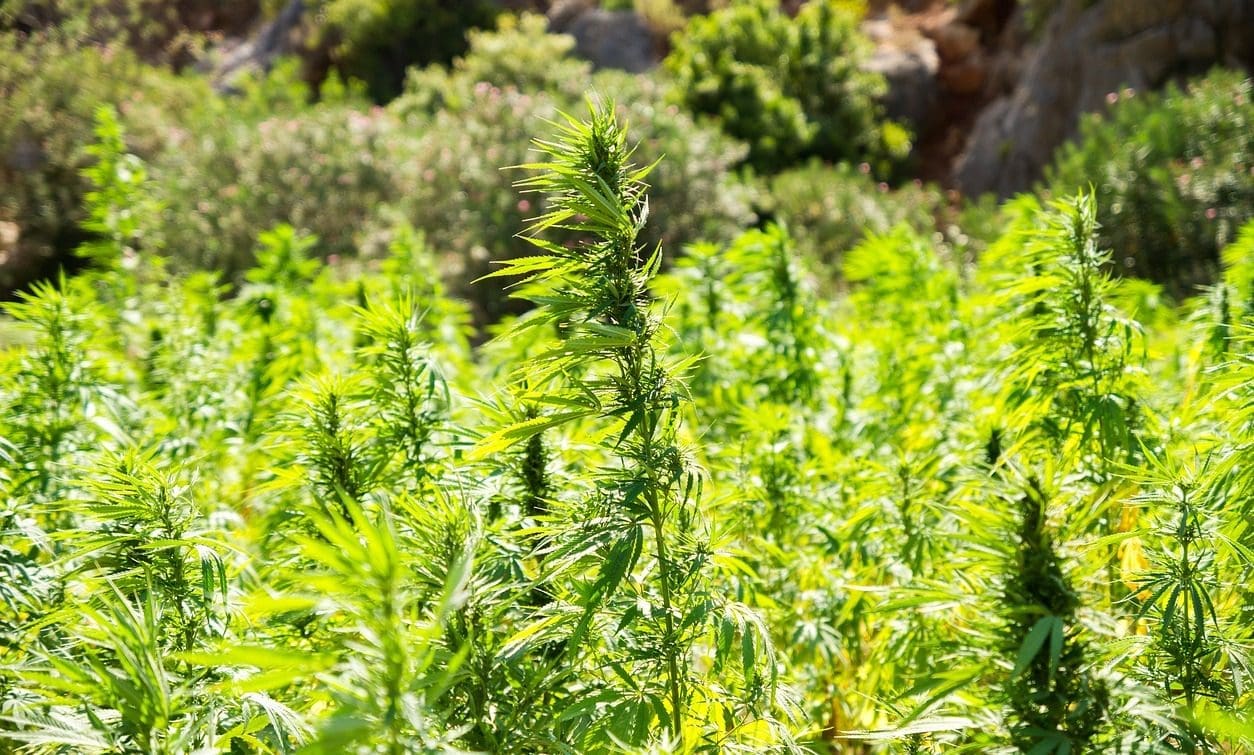 The state treasurer, House majority floor leader and House Judiciary Committee chairman testified in support of the farmers.
By Andrew Graham, WyoFile.com
CHEYENNE—A Laramie County judge threw out drug trafficking charges against hemp advocates and farmers Debra Palm-Egle and Joshua Egle Thursday, finding prosecutors lacked probable cause that the mother-and-son duo intended to grow and distribute marijuana.
At the conclusion of the preliminary hearing, Laramie County Circuit Court Judge Antoinette Williams also dismissed charges against a contractor and his wife, Brock and Shannon Dyke, who worked for the farmers and were on the property when the Wyoming Division of Criminal Investigation raided it in November 2019.
Prosecutors sought to charge all four with conspiracy to manufacture, deliver or possess marijuana; possession with intent to deliver marijuana; possession of marijuana and planting or cultivating marijuana. All but the last are felonies. The judge dismissed all charges, including a misdemeanor marijuana charge, a court clerk said Friday.
Lawyers for the defendant argued, and the judge ultimately ruled, that the farmers had intended to produce hemp, not marijuana. The day of the raid, Brock Dykes showed DCI agents the results of tests conducted on the crop that indicated it contained less than 0.3% THC.
Under Wyoming's hemp statutes, the crop has to have a THC-concentration limit below 0.3%. Marijuana and hemp are derived from the same plant. Tetrahydrocannabinol, or THC, is the chemical in marijuana that gets users high. Its low presence in hemp keeps the crop from being categorized a drug.
Acting on a tip, DCI ultimately seized 700 pounds of hemp from the Egles' farm. When agents ran it through a series of their own tests, most test results came back with THC concentrations higher than 0.3%. The highest result was 0.6%.
Laramie County Assistant District Attorney David Singleton, who prosecuted the case, argued that any plant testing over 0.3% is marijuana, not hemp. The judge, however, said it was clear the farmers intended to grow hemp, citing as evidence Dyke's presentation of earlier test results to DCI and the Egles' long history as hemp farmers.
Reached by phone Friday, Laramie County District Attorney Leigh Anne Manlove declined to comment on the case.
The dismissal of the case at such an early stage in criminal procedures — during a preliminary hearing — is unusual. Tom Jubin, a lawyer for the Egles, said that during his decades-long career this was only the third of his cases to end at that early stage.
"It's pretty rare but it's also pretty rare that a prosecutor would take a case like this and push it," Jubin told WyoFile after the judge's verdict.
"Please, have the courage to get these people home," Jubin asked the judge during his closing remarks. In June, a different judge restricted Deborah Palm-Egle to Laramie County, though her home is in Colorado, her son told WyoFile.
Judge Williams' own comments before her verdict were brief.
She understood why prosecutors had chosen to bring the case, she said, but did not believe they had probable cause. She also reprimanded the Egles, who had begun growing their hemp crop without a license while state and federal authorities were still developing rules for the newly legalized crop.
The Egles were prominent activists in front of the Legislature who helped push Wyoming's hemp bill through. House Majority Floor Leader Eric Barlow (R-Gillette), who took the witness stand Thursday, testified that he knew the Egles and understood them to be hemp farmers with no intention of growing marijuana. House Judiciary Committee Chairman Dan Kirkbride (R-Chugwater) and Wyoming State Treasurer Curt Meier submitted statements with similar testimony in support of the Egles.
As such, the Egles "knew the law as well as anyone," Williams said, and should have been licensed.
Under Wyoming statute, the Egles could face a $750 fine for growing hemp without a license. Such a penalty is a far cry from the decades of prison time they could have gotten if convicted on prosecutors' charges.
After the judge's ruling, Shannon Dykes rushed to tearfully embrace Palm-Egle, who is in a wheelchair. "Thank God it's over," Palm-Egle said.
Joshua Egle began growing what he described as a test crop of hemp for research purposes before he got his license, he told WyoFile after the hearing. Working in unfamiliar soil, it would take time for farmers to understand how to harvest the plants at the right time to keep THC concentrations legal, he said.
At the time, he was betting officials would soon work out the new industry regulation kinks and allow him to license the crop, he said. In the meantime, "we had to get going," he said.
The Egles, and other hemp proponents, have pitched the crop as a new outlet for Wyoming's farmers, and a viable path for economic diversification for a state struggling with its dependence on the energy industry. Egle will continue to pursue hemp farming in Wyoming, he said.
The raid
On Nov. 4, the Dykes were at the Egles' property in Albin, a farming village in eastern Laramie County near the Nebraska line. The Egles, who live principally in Colorado, were not home. Brock Dykes was taking advantage of fresh snow to burn some waste wood, he told WyoFile in an interview after the judge's verdict Thursday.
Dykes and his wife were standing outside and saw a line of unmarked cars, and one Wyoming Highway Patrol car, coming toward the property, he said. Their first thought was someone had called in concern about the smoke, he said. His two sons, then 11 and 12 years old, were inside the farmhouse.
Law enforcement officers, who ultimately turned out to be DCI agents, came out of the cars in tactical gear and with rifles pointed at the couple, the Dykes said, yelling at them to "put their fucking hands up." Brock Dykes saw "five or six officers with a battering ram" approaching the door of the house where his sons were, he said. He yelled that it was unlocked and they didn't use the ram.
Officers trained guns on the two boys as well, the Dykes said. It was 45 minutes to an hour before Shannon Dykes was able to see her sons, she said.
The investigation had begun when a "reliable source of information" called DCI concerned that the Egles were growing marijuana, according to the charging documents. DCI agents visited the farm several times and spotted what they believed to be marijuana plants drying in an open barn.
DCI agents never contacted the Egles, either before the raid or during the five months between the raid and pressing felony charges, according to the DCI investigator's testimony during the trial.
"You sought charges against these farmers for crimes that carry decades of prison time without ever talking to them?" Jubin asked DCI Special Agent John Briggs, who led the investigation, during the hearings.
"I did not interview them, no sir," the investigator answered.
The Dykes were never handcuffed during the raid, they said. Testimony during the preliminary hearing, which took place over two afternoons in July and August, established that Brock Dykes tried to explain the Egles were growing hemp. He showed officers the THC testing results Joshua Egle had sent him, which were on his cellphone.
Briggs was not interested in those results at the time of the raid, Dykes told WyoFile. Briggs told Dykes "I'm not going to argue with you about the technical difference between hemp and marijuana," Dykes said.
The Dykes' attorney, Michael Bennett, asked the judge to consider what kind of criminal would "show [testing] proof to agents, as if it were some elaborate ruse to grow the worst marijuana in the entire universe."
DCI agents confiscated 722 pounds of plants, according to the affidavit. During the court hearings, Briggs testified that then-agency director Steve Woodson, and then assistant-director Forrest Williams drove a vehicle to the farm to collect the crop. Woodson retired in early 2020, and Williams is today the agency's interim director.
Though relieved at the judge's action Thursday, the Dykes remain angry at the DCI agents and prosecutors who brought such heavy charges against them. The young couple and small business owners have had to pay for weekly drug tests since early June, and spent considerable money on a lawyer, they said.
"This is all very, very surreal," Dykes said.
The hemp industry has now progressed in Wyoming, and a number of people around him are growing the crop, he said. "How many more people are growing right now whose neighbor is going to call the police?" he said.
WyoFile is an independent nonprofit news organization focused on Wyoming people, places and policy.
Arizona Marijuana Legalization Initiative Officially Qualifies For November Ballot
Photo courtesy of Pixabay.
New Jersey Now Allows Medical Marijuana Recommendations Via Telehealth Amid Coronavirus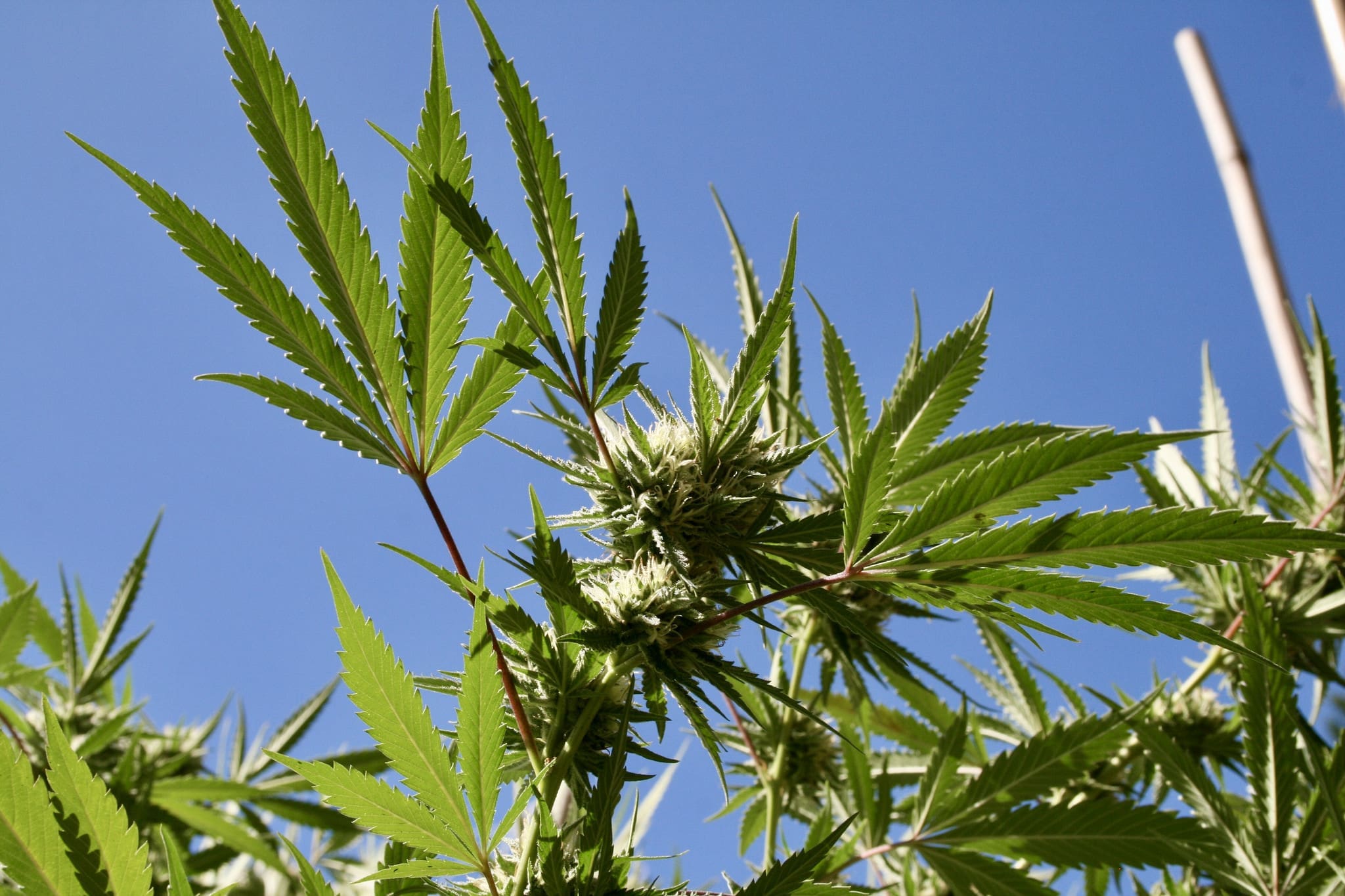 The attorney general of New Jersey announced on Tuesday that the state will immediately begin allowing patients to obtain medical marijuana recommendations remotely via telehealth services amid the coronavirus pandemic.
This comes months before voters in the state are set to decide on a referendum to legalize cannabis for adult use.
"Today, we are making it easier for patients to choose telehealth services for any reason, including to avoid an in-person visit due to the continuing risk of COVID-19," Attorney General Gurbir Grewal (D) said in a press release.
In-person healthcare services are being offered again in NJ, but telehealth remains a vital option. We're making it easier for patients – including those with chronic pain & those qualifying for medical marijuana – to choose telehealth during #COVID19: https://t.co/VroRidnqIc

— AG Gurbir Grewal (@NewJerseyOAG) August 11, 2020
"New Jersey health care practices are again offering in-person services, but telehealth remains an important option for patients and providers," he said. "Doctors who use telemedicine to prescribe CDS or authorize medical marijuana will be held to the same professional standards as for in-person visits and must comply with all of the important safeguards we have adopted to prevent diversion and misuse."
The new administrative order on telehealth also applies to the prescription of controlled substances for chronic pain and it is set to last until the end of New Jersey's coronavirus state of emergency or the end of a federal telemedicine allowance, whichever comes first.
New Jersey's Department of Health also took a step to mitigate the spread of the virus in June by allowing medical cannabis dispensaries to deliver products to patients.
Delaware, Louisiana, Washington, D.C. and Jamaica have each made similar moves to free up medical marijuana deliveries amid the pandemic.
Gov. Phil Murphy (D) is supportive of more broadly legalizing marijuana and said last month that the policy change could simultaneously help the state recover economically from the COVID-19 outbreak while also promoting racial justice.
Voters in the state appear ready to make the change too, with nearly seven-in-10 residents voicing support for the referendum in a recent poll.
Separately, the Assembly approved a bill in June to decriminalize possession of up to two ounces of marijuana, though the Senate hasn't acted on the proposal.
Arizona Marijuana Legalization Initiative Officially Qualifies For November Ballot
Photo courtesy of Brian Shamblen.
Biden Will Be A 'Constructive Player' On Marijuana Reform, Congressman Predicts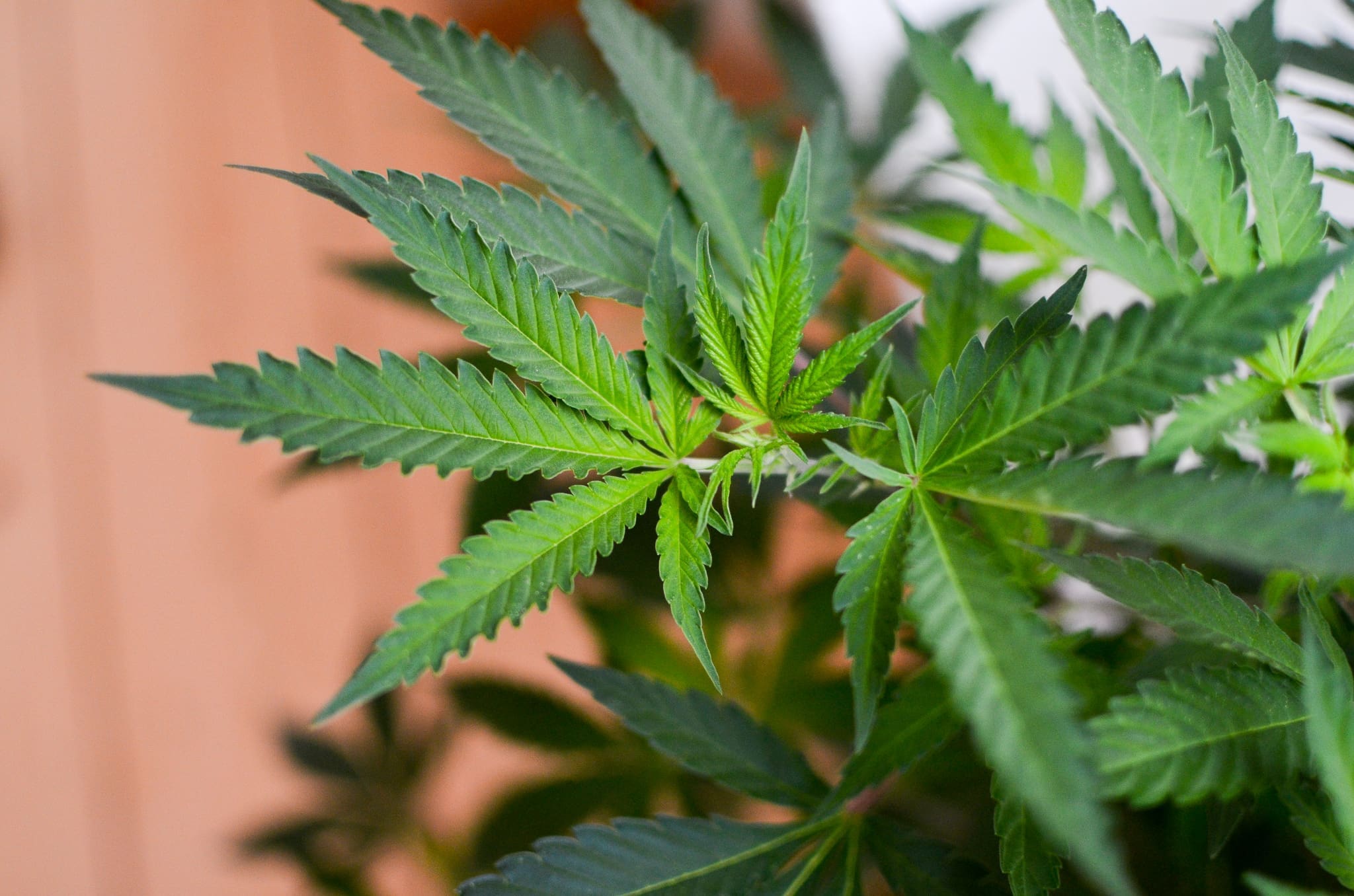 Rep. Earl Blumenauer (D-OR), a chief advocate for marijuana reform in Congress, told Marijuana Moment in a new interview that sees the finish line to get a comprehensive legalization bill through the House coming up in the near future.
And in the meantime, he's secured another victory in the House after his spending bill amendment to protect all state, territory and tribal cannabis programs from federal intervention cleared the chamber in a notably bipartisan vote this month.
While the congressman is focused on advancing federal marijuana policy change, he's also paying close attention to broader drug policy reform movements that have materialized in his home state of Oregon, where voters will be deciding on historic ballot measures to decriminalize all illicit drug possession and legalize psilocybin mushrooms for therapeutic purposes this November.
Blumenauer is supportive of all these efforts, he said. Congress might be generally preoccupied with coronavirus relief and policing reform legislation, but he's working behind the scenes to see through his step-by-step blueprint to end federal marijuana prohibition—while maintaining a focus on racial equity for communities targeted by the war on drugs.
In a phone interview, the Cannabis Caucus co-chair discussed his work on marijuana policy, his thoughts on presumptive Democratic presidential nominee Joe Biden's ongoing opposition to legalization, drug reform beyond cannabis and more.
Marijuana Moment's Patreon supporters can listen to the audio recording of our conversation with Blumenauer. In addition to the topics covered in this publicly available writeup of the interview, the congressman also talks about reports that the House could vote on a standalone bill to deschedule cannabis next month and how that could procedurally happen.
The exclusive audio clip is available for supporters who help make our cannabis journalism possible with monthly pledges of $10 or more.
The following interview has been lightly edited for length and clarity.
Marijuana Moment: To start things off, I wanted to hear about next steps since the House passage of your amendment to protect state marijuana laws from federal interference.
Earl Blumenauer: We were quite pleased with the vote… The next steps as far as I'm concerned, first and foremost, we've been working so that the racial justice package should include legalization of cannabis. The latest year's statistics were available, over 700,000 people were arrested or cited for something that now more than two-thirds of the American public thinks should be fully legal. That point of intersection has a whole host of negative consequences for black lives. And I've been pretty relentless arguing that this needs to be in the justice package. Now, this was the result, as you know, of black leadership and I respect them. I have quietly lobbied that this be included.
I've taken it to the caucus, saying, 'remember this.' It is probably the single most profound thing we could do to protect black lives. I mean, there are repeated examples of where a point of contact with police for cannabis goes bad with tragic consequences. Even if it doesn't result in some sort of violent altercation, getting primarily black young men involved with the criminal justice system is not a healthy circumstance, particularly when there's no reason for it to happen.
We're arguing that it's time. We also have, as you know, seen the passage of the MORE Act through the Judiciary Committee. It's actually ready to come to the floor. And so I'm lobbying to not go through the other subsequent referrals of other committees. But let's just bite the bullet and pass this. I think this is something that is supported. I know it's supported by the chair of the Judiciary Committee, and we have areas of support for the legislation from Commerce and Ways and Means, arguing we just cut to the chase and get this passed.
We've got the SAFE Banking Act that House leadership was kind enough to make part of our last COVID package and sent to the Senate in the HEROES Act—a relatively small step and it is strongly supported by a number of Republicans in the Senate. This is something that will make a big difference to allow the industry to be able to function normally. It's of particular interest to the smaller operators—people who are literally the mom and pop, many minority license holders. It's really tough for them to go through the rigmarole. We're working, taking care of the banking, supporting our amendment in the appropriations process and arguing that this ought to be included in the package for racial justice.
MM: Have you been talking to any Senate offices about introducing identical language to your protect-states amendment in their chamber's version of the Justice Department spending bill?
EB: I have not yet, but I'm planning on it.
MM: I think you might agree with me that one of the more surprising vote flips this year compared to last came from Rep. Debbie Wasserman Schultz (D-FL), the former Democratic National Committee chair. We observed you have a fairly animated conversation with the congresswoman on the House floor just prior to her vote—is there anything you can share about the arguments you made that might've convinced her to vote favorably?
EB: You know, I don't feel that it's useful to talk about conversations with colleagues. This has been an area that Debbie and I have talked about over the years, just in terms of substance, but I don't really have any comment.
Marijuana Moment asked Blumenauer about our recent report about congressional leaders' plans to advance a cannabis descheduling bill to the House floor in September.
The congressman's answers to that question, and the full audio of our interview, are available exclusively for Marijuana Moment supporters pledging at least $10/month on Patreon.
MM: Advocates were disappointed last month when the Democratic National Committee's platform committee rejected an amendment to add legalization as a 2020 party plank. What's your reaction to that vote?
EB: I'm not particularly concerned. The way that we're going to be able to end the failed prohibition of cannabis is with legislation. Party platforms, I'm sorry, I've been to a number of national conventions. I've never read a platform all the way through. I've never seen a platform drive legislative achievement. Occasionally, there are things that are in the platform that are targets for weird ads. But platforms? No, I'm sorry, I'm not going to waste any time and energy on the platform.
The majority of people on that platform committee actually support what we're trying to do. I think you're going to see, in the course of the next couple months, it's going to be clear that the Democratic Party supports ending the failed policy of prohibition. I'm quite confident of that and I'm not worried at all about that hiccup. I spent no time on it and don't think it's worth it. I think the things we're working on in terms of moving legislation for research, for banking, for ending prohibition, those are the things that matter, and we can actually get them enacted this Congress.
MM: There are some who suspect delegates on the panel felt pressured to vote against it because former Vice President Biden remains opposed to the policy change. What message would you send him on the need to embrace legalization, especially given supermajority support among Democrats?
EB: I have had conversations with team Biden, talking about the overwhelming support for ending the failed prohibition of marijuana. I've talked about the political support. I've talked about the criminal justice implications. And I've had some encouraging conversations. I think at the end of the day, I don't think the vice president is going to be opposed to full legalization.
I think when we get to the point where there's a Biden administration, which I desperately hope for, I don't think there's going to be any interference with what we're doing on the federal level and the state level. I have absolute confidence in that.
Let me just say, the vice president has a long and detailed policy history on hundreds and thousands of issues, and we've watched the vice president really be engaged this last year. I've been impressed with his genuine effort to understand issues. I've seen overwhelming evidence that he and his team are getting behind looking at a variety of things. I've witnessed a degree of flexibility and willingness to take in new information and new circumstances. You're seeing it on an ongoing basis.
I have no doubt that when all is said and done, the Biden administration and a Biden Department of Justice will be a constructive player.
EB: Well, he can check with some of his own endangered Republicans and ask whether or not it's "germane." I mean, cannabis was deemed, in state after state, an essential service. We're talking about $10 billion or more in terms of economic activity. We've already talked about the challenges in terms of the safe banking implications. It is real life medicine for millions of people. And the notion that somehow this is just arts and crafts, this is a tangential issue—this is from the guy who stuffed in to the first COVID relief package completely unrelated, $140 billion tax break for people who made a minimum of a half-million dollars, with no showing of impact from the COVID-19 crisis, and he's going to talk about germaneness? I think there's a little bit of chutzpah there.
Being able to help this industry stabilize and thrive, reducing a serious public safety threat by having people conduct transactions with duffel bags full of $20 bills, which is an invitation for money laundering, theft, tax evasion. It's insane and everybody agrees. I was pleased that our leadership took a bill that passed with overwhelming bipartisan support. It wasn't just that every Democrat but one voted for it. It was 40 percent of the Republicans. There aren't very many items that would actually help people that have that measure of support.
Finally, I would just note that there are lots of things that Leader McConnell has said. He didn't want to give any help to state and local governments. Let the states go bankrupt, I believe was his prescription. I think what you've seen is that the Senate understands that Democrats are united and that we have a stronger position in terms of doing things that will make a difference for the economy and the health of citizens. He's got a pretty weak hand. And I don't take that talk seriously. I mean, it's not gonna be easy and he has not been helpful except for his Kentucky hemp growers. So you take your help where you get it.
MM: There are two non-marijuana drug policy reform initiatives that qualified for the ballot in your state of Oregon: drug decriminalization and psilocybin legalization for therapeutic use. What can tell me about any plans you have, if any, to help build support for the measures ahead of November?
EB: I think they both have strong merit. I'm going to be making my position clear. I will probably put a voters pamphlet page in, do a little social media, maybe some advertising. I think that the notion of decriminalizing drug use as distinct from legalizing—but dealing with decriminalization, dealing with psilocybin in terms of the research and therapeutic aspects, I think the more attention people pay, the better off we are. And I think it's important to allow voters to be heard, and I'm certainly going to share my strong feeling that this is a step forward.
Become a Marijuana Moment supporter on Patreon with a monthly pledge of $10 or more to hear our conversation with Blumenauer and to support our ongoing cannabis journalism that helps to keep you informed about key developments.
Tulsi Gabbard Talks CBD For Military Members, Biden's Legalization Opposition And Congressional Retirement
Photo courtesy of Philip Steffan.