Virginia Governor Proposes Several Amendments To Marijuana Decriminalization Bill On His Desk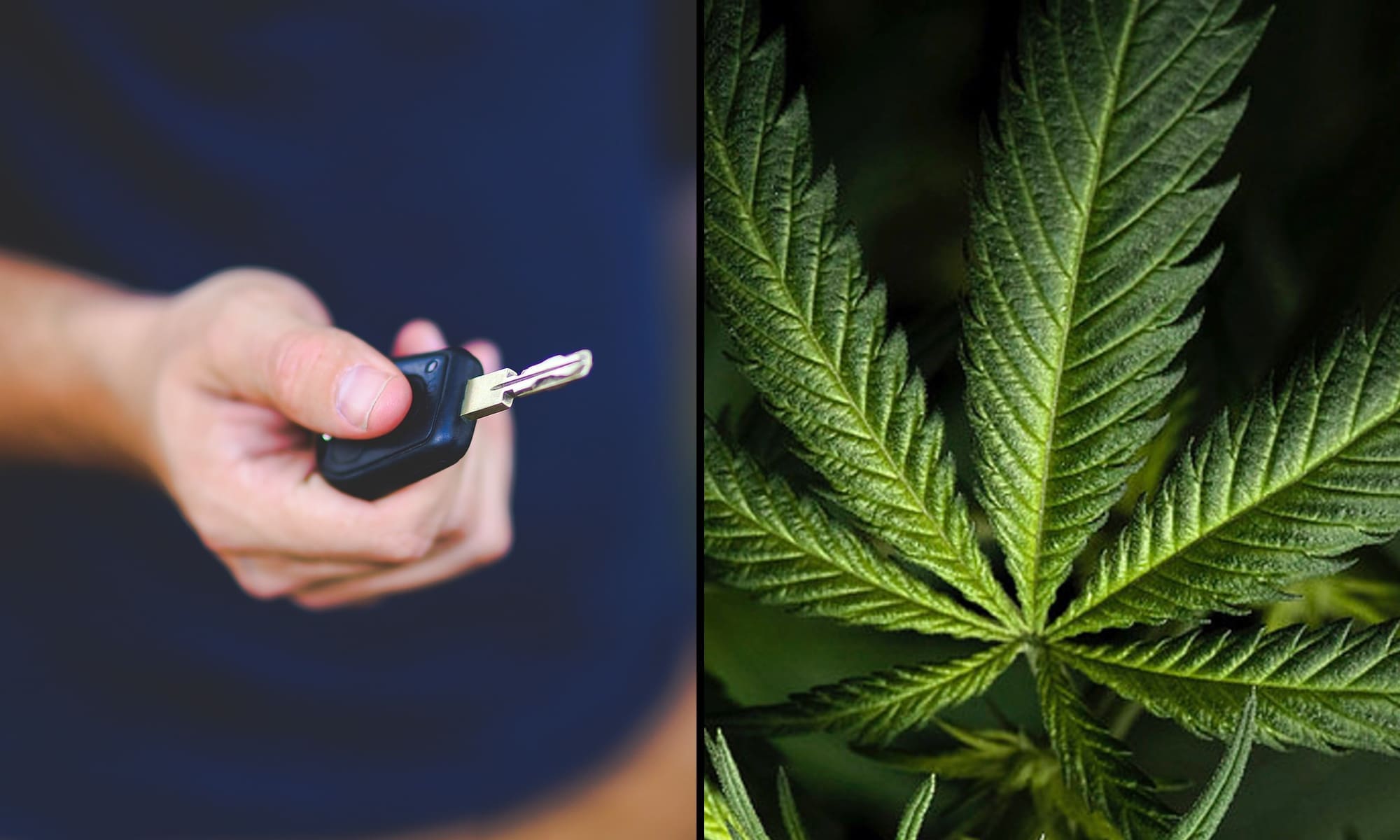 Virginia's governor approved a marijuana decriminalization bill on Saturday, though he submitted a series of recommended amendments for the legislature to consider before it is formally enacted.
While several were technical in nature, the two main proposed changes concern the deadline for a cannabis legalization study report and reporting requirements for drivers who unlawfully possess marijuana.
Another interesting amendment Gov. Ralph Northam (D) proposed is related to a federal statute that links funds for highways to state drug policies.
The governor wants to delete language voicing opposition to a federal statute encouraging states to automatically suspend the drivers license of individuals convicted of any drug-related offense.
But it's not because he doesn't support an opt-out. Rather, it is because the provision's inclusion in the decriminalization bill is seen as redundant after the issue was already covered in separate legislation he approved earlier this month. Nonetheless, it highlights intriguing federal-state drug policy questions.
The federal statute, which prompted a slew of states to adopt the penalty for fear of losing out on federal highway funds, stipulates that states must enact laws requiring drivers license suspensions for a minimum of six months for drug convictions, including for charges unrelated to driving, and that the governor must submit a written certification of compliance.
However, there's a provision allowing states to proactively opt-out, and the Virginia legislature triggered that as part of a standalone bill passed in March.
That legislation expresses the will of the General Assembly to end drivers license suspensions in accordance with the opt out allowance and stipulates that the governor should submit "the necessary certifications" by September 21 to make clear that Virginia will no longer abide by the federally imposed penalty mandate.
Virginia is one of only six states—along with Alabama, Arkansas, Florida, Michigan and Texas—that continue to suspend drivers licenses for drug convictions that have nothing to do with operating a motor vehicle.
Marijuana Moment reached out to the offices of the governor, attorney general and lead Senate sponsor of the decriminalization bill for comment, but representatives did not respond by the time of publication.
Northam didn't mention that he would be requesting that amendment in a press release announcing his action on the marijuana bill and other criminal justice reform legislation on Sunday, though he did reference another proposed change concerning the due date of a study on the broader legalization of marijuana.
The governor recommended extending the deadline for a working group report on the potential impact of marijuana legalization from November 30, 2020 to November 30, 2021.
He took credit for the legalization review component of the bill—tweeting that he was "proposing a study"—despite actually requesting a delay in the deadline for what was already in the bill as approved by lawmakers. However, advocates say the rationale is that the working group would likely have been unable to meet the original due date amid the coronavirus pandemic.
As we decriminalize simple possession of marijuana and seal the records of prior convictions, I am proposing a study to assess the impact of fully legalizing marijuana in the Commonwealth.

— Ralph Northam (@GovernorVA) April 12, 2020
Also, while the deadline for the report is pushed back, there's nothing preventing the group from getting to work on the study and even drafting a legalization bill for consideration during next year's session if they find they have enough time to do so in the coming months.
A separate resolution approved by the legislature in March directs the Joint Legislative Audit and Review Commission to study and issue recommendations on adult-use cannabis legalization. That does not require any additional action on the governor's part and the group's report is due by the start of the 2021 session early next year.
Several other suggested gubernatorial amendments that went unmentioned by Northam over the weekend were also uploaded on the legislature's website on Monday.
Another proposed change—one that advocates did anticipate—concerns reporting requirements.
While possessing up to an ounce of cannabis will be treated as a civil offense punishable by a $25 fine under the legislation, those found unlawfully possessing marijuana while operating a motor vehicle will be reported to the DMV under the proposed amendment. It's a policy designed to keep Virginia in compliance with other federal policies concerning commercial drivers licenses.
There are a series of more technical amendments Northam requested as well. For example, he proposed deleting language allowing for the suspension of a civil penalty for a juvenile cannabis conviction on the condition that they agree to submit to random drug screenings. The reason for that seems to be because such an offense is not considered a civil penalty.
If the legislature approves all of Northam's changes as requested, the bill will be enacted. If lawmakers only adopt some of them or reject the proposal wholesale, the legislation will come back to the governor's desk.
If the bill is ultimately enacted, decriminalization would be set to go into effect on July 1.
Virginia NORML had hoped the governor would recommend an emergency clause allowing it to take effect immediately, but that didn't materialize.
ACLU Virginia, meanwhile, had asked that Northam recommend several large-scale amendments—including deleting language allowing law enforcement to prosecute people for intent to distribute for possession of less than one ounce, removing certain penalties against juveniles caught possessing cannabis and encouraging minority participation in the legalization study working group. Those also didn't make the cut.
With the enactment of the bill, Virginia has become 27th state to decriminalize marijuana, and the first to do so in 2020. Last year, three states— New Mexico, Hawaii and North Dakota—also approved the policy change.
This story has been updated to clarify the nature of the governor's amendment concerning federal statute on drivers license suspensions for drug offenses. An earlier version of this article incorrectly characterized the amendment. 
Michigan Marijuana Market 'Maturing Rapidly' But Faces Barriers To Growth, State Report Finds
Photo courtesy of Mike Latimer.