Virginia Groups Push Governor To Amend Marijuana Decriminalization Bill On His Desk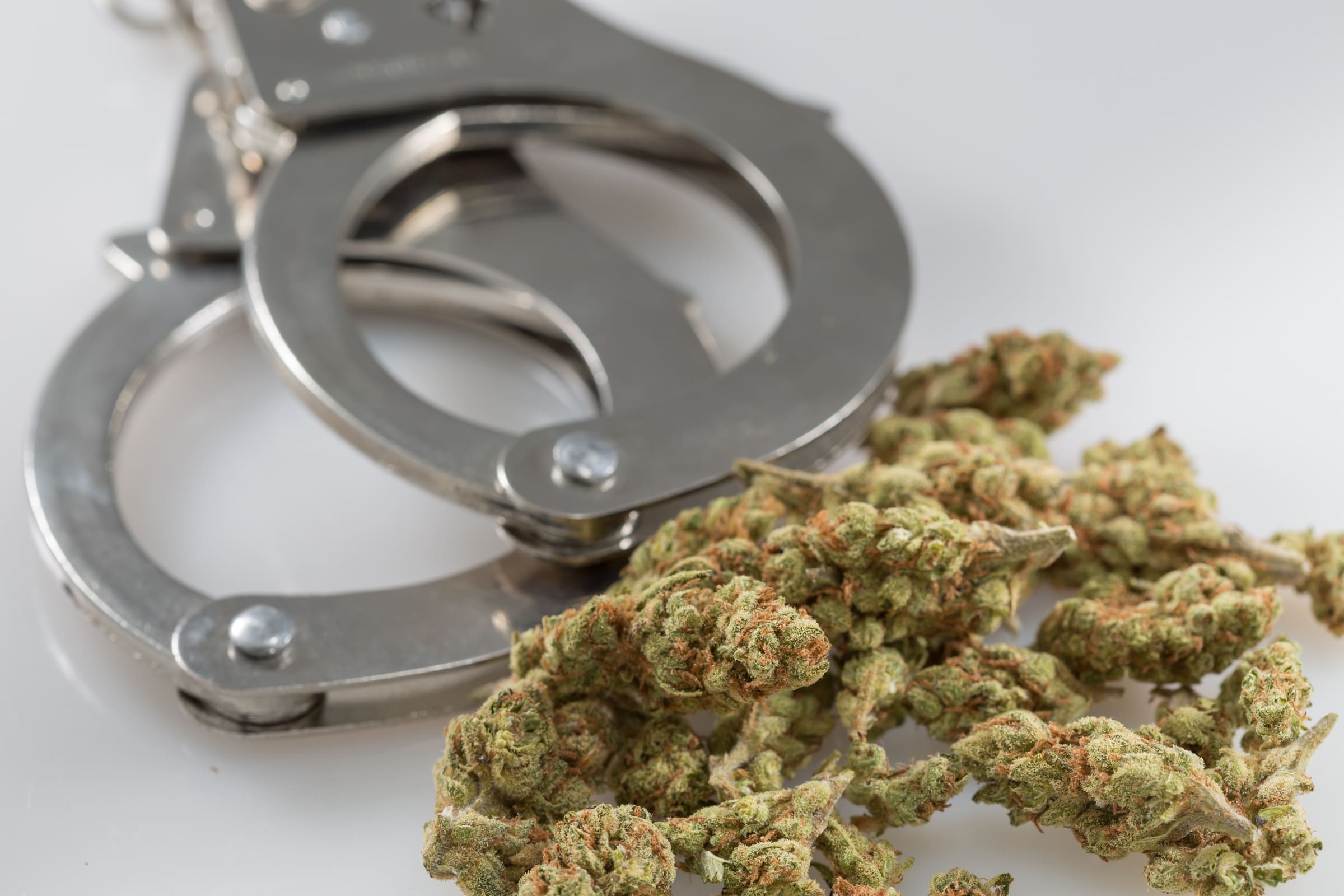 The governor of Virginia is being pulled in two directions by drug policy and civil rights reform groups over a marijuana decriminalization bill that lawmakers sent to his desk last month.
One group, Virginia NORML, is seeking to add an emergency clause to the legislation so that its provision take effect as soon as possible, rather than on July 1 as stated in the bill's current text.
The other, ACLU's Virginia chapter, is asking Gov. Ralph Northam (D) to request that the legislature make a series of large-scale amendments to the bill before he signs it. Those changes would remove language allowing law enforcement to prosecute people for intent to distribute for possession of less than one ounce, remove certain penalties against juveniles caught possessing cannabis and encourage minority participation in a working group that lawmakers have tasked with studying broader legalization and issuing recommendations.
The ACLU's proposals were previously considered and rejected by lawmakers, and so their prospects are dubious, insiders say. The group had continually urged lawmakers to defeat the decriminalization proposal throughout the legislative session, arguing that much broader reforms are needed and going so far as to say that the incremental approach would be worse than the state's status quo of total cannabis criminalization.
"The fact is marijuana laws overwhelmingly target people in Black and Brown communities," the ACLU chapter said in a letter to Northam. "The legislation you've been asked to sign will only contribute to that inequality. The war on drugs has always been a war on people, particularly on people of color and experts point to policing practices and the racial history behind marijuana prohibition as leading to arrest disparities. Virginia must address and eliminate discriminatory police practices."
In light of the #COVID19 pandemic, ending the War on Marijuana would greatly reduce the number of people cycled in and out of prisons and jails. It's important that @GovernorVA do it without leaving the people most impacted behind.https://t.co/ltWFJh9vQo

— ACLU of Virginia (@ACLUVA) April 2, 2020
"The proponents of this legislation argue that it is a reasonable intermediate step pending full legalization and regulation of marijuana. That is simply not the case," the group told the governor. "The way that the bill is structured, the fact that it remains unlawful to possess even a small amount of marijuana means that police may, and likely will, continue to rely on the 'smell test' to justify otherwise completely pretextual stops."
Other reform advocates such as those at Virginia NORML agree that the decriminalization bill—which would make possession of up to one ounce of cannabis punishable by a $25 fine and no threat of jail time—doesn't go far enough, but they view it as an important incremental step toward comprehensive legalization.
And because of the coronavirus outbreak, they argue it's imperative that the governor recommend an emergency clause to expedite the implementation of decriminalization to reduce unnecessary arrests and jail time that could further spread the virus. The change would still require a vote in the legislature, which is constitutionally obligated to reconvene on April 22 to consider gubernatorial amendments and vetoes.
"Law enforcement, prosecutors, judges, and probation officers are currently required by law to interact with members of the public for the sole purpose of enforcing cannabis prohibition—policies proven to be expensive, opposed by an overwhelming majority of Virginians, and without benefit to public safety," Jenn Michelle Pedini, executive director of Virginia NORML, told Marijuana Moment.
"Because of the unique public health threat we are now facing, one that is only exacerbated by close physical contact, Virginia NORML recommends Governor Northam add an emergency clause to SB2 and HB972 so that they may take effect as soon as possible in order to mitigate interactions not consistent with CDC social distancing guidelines between these public servants and otherwise law-abiding Virginians," Pedini said.
Northam has until April 11 to act on the legislation.
Virginia NORML is also calling on the governor to "immediately deprioritize the enforcement of criminal and civil violations specific to nonviolent marijuana offenses, withdraw all charges for those facing prosecution for nonviolent marijuana offenses, review and release those currently incarcerated solely for the commission of nonviolent marijuana offenses, and waive all pending probation requirements for those convicted solely of nonviolent marijuana offenses."
Should the governor recommend the added clause, versions of which in past legislation have stated simply "an emergency exists and this act is in force from its passage," there may still be some complications related to the process of getting it through the legislature during the current pandemic. Assuming lawmakers are able to meet come April 22, it's expected that they would need to find a large space to allow for social distancing outside of their usual chambers.
If the addition does get a favorable vote, decriminalization would take effect as soon as the bill receives the Northam's final signature.
Idaho Activists Suspend Campaign To Legalize Medical Marijuana Due To Coronavirus