Virginia Lawmakers Send Marijuana Decriminalization Bill To Governor's Desk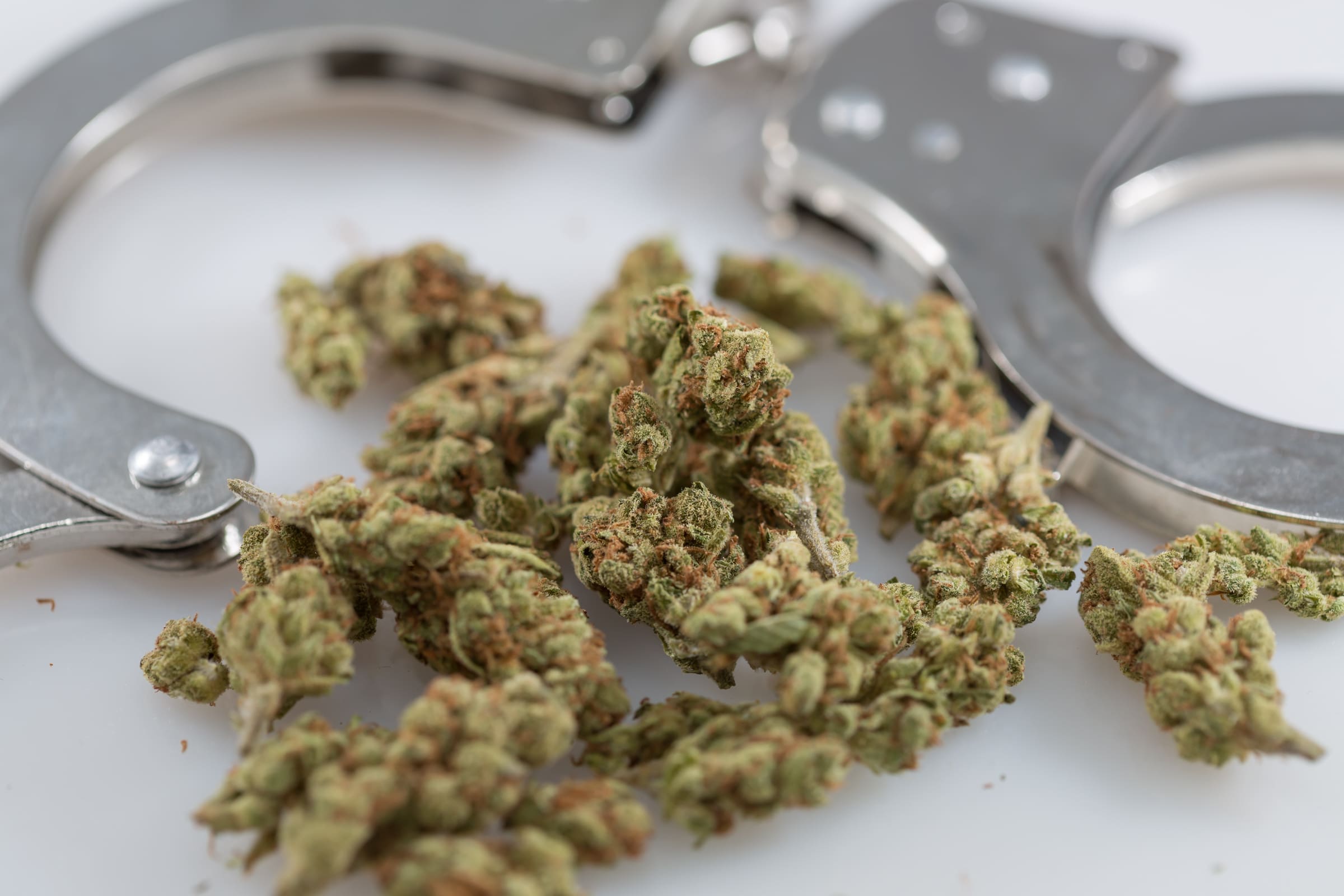 Virginia lawmakers gave final approval to legislation to decriminalize marijuana possession on Sunday, sending it to the governor's desk.
After both chambers of the legislature passed similar but separate versions of the reform proposal last month, they convened a conference committee to resolve differences between their bills.
Following a reconciliation in the language, the House of Delegates voted 56-36 to approve the final version and the Senate approved it by a 27-12 tally.
Gov. Ralph Northam (D) is supportive of decriminalization and is expected to sign it into law.
When the new policy goes into effect, possession of up to one ounce of cannabis will be punishable by a $25 fine and no threat of jail time. Under current law, simple possession is punishable by a maximum $500 fine and up to 30 days in jail.
While the decriminalization measures were previously amended in committee to remove provisions to seal records of prior marijuana convictions, that was reinserted in conference. And late on Saturday, lawmakers made a last-minute addition of provisions to allow for expungements of civil infractions related to cannabis.
Advocates have spent months helping to advise on the legislation, urging lawmakers to pass as compassionate a cannabis possession policy as possible.
"This long overdue victory comes after years of sustained effort by Virginia NORML and its members," Jenn Michelle Pedini, executive director of Virginia NORML, said in a press release. "A supermajority of Virginians have for many years opposed the continued criminalization of personal possession, and the legislature has finally taken action to turn public opinion into public policy."
Sen. Adam Ebbin (D), sponsor of the legislation, called it "a major step forward for criminal justice reform in Virginia."
"The prohibition on marijuana has clearly failed, and impacts nearly 30,000 Virginians per year," he said. "It's well past time that we stop doing damage to people's employment prospects, educational opportunities, and parental rights."
Northam, the governor, campaigned on decriminalization and included a call for the policy change in his State of the Commonwealth address.
That said, he's yet to come around on broader marijuana legalization.
Attorney General Mark Herring (D), who is running to replace the term-limited governor in 2021, said he's confident that Northam will ultimately embrace comprehensive reform.
He organized a cannabis summit late last year to hear from officials representing states that have already legalized marijuana and said that's one tool Northam could use as he considers adult-use legalization.
"Decriminalization is an important first step on Virginia's path towards legal, regulated adult use, and one many thought was still years away, but we cannot stop now," he said. "We've shown that smart, progressive reform is possible and we must keep going."
Virginia is on the path to become the 27th state to decriminalize marijuana, and the first to do so in 2020. Last year, three states—New Mexico, Hawaii and North Dakota—also approved the policy change.
Earlier this week, the Virginia legislature also approved bills to formally legalize CBD and THC-A medical cannabis oil (rather than simply offer patients an affirmative defense as is the case under current law) and to expand the state's existing limited medical program. A resolution requiring a joint commission to study potential regulatory frameworks for recreational marijuana was also approved.
Oregon Activists Collect Enough Signatures For Drug Decriminalization And Treatment Measure