USDA Wants To Help Hemp Farmers Weed Out Weeds (But Not The Marijuana Kind)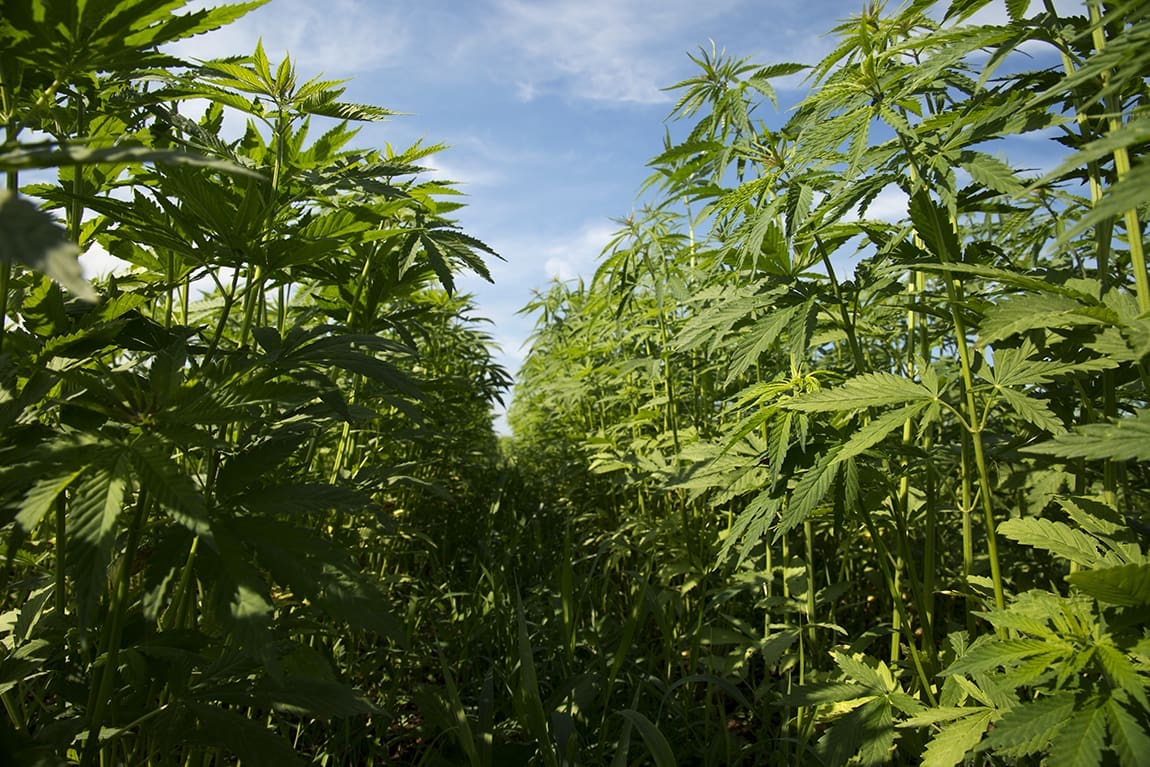 The U.S. Department of Agriculture (USDA) is teaming up with university researchers to figure out the best ways to keep weeds out of hemp.
To clarify, they want to develop strategies to stop invasive weeds from disrupting hemp cultivation. Not the marijuana kind of weed, but actual weeds.
USDA's National Institute for Food and Agriculture (NIFA) has granted Cornell University $325,000 to support the weed management study for hemp, which was federally legalized under the 2018 Farm Bill.
It will be a three-year, "multi-institution, multistate" initiative designed to "provide growers with evidence-based, location-specific recommendations to suppress weeds and maximize yields," according to a press release.
.@Cornell AgriTech researcher aim to cultivate new methods for managing #weeds to benefit organic #apple and #grape growers, and #hemp producers in New York state and around the country. @USDA_NIFA funded. Read more: https://t.co/kTUrLrAP6A pic.twitter.com/tdpp8MpRWs

— NIFA (@USDA_NIFA) September 22, 2021
Lynn Sosnoskie, assistant professor in the School of Integrative Plant Science at Cornell, will lead the research project.
"The prohibitions on hemp production meant prohibitions on hemp research," she said. "I get a lot of questions about weed control in hemp, and we don't have a lot of answers other than generalities. What we're hoping to do is fill in those details."
Researchers will investigate potential factors related weed infestations such as planting different varieties, growing the crop at different times and weather impacts. As it stands, farmers have largely relied on trial and error for weed management, Dan Dolgin, co-owner of New York's first licensed hemp production business, said.
"We've kind of been our own R&D," Dolgin said. "Our big challenge as an organic grower is how to prevent weeds. That's where we need more experience with growing hemp."
Virginia Tech, Southern Illinois University, North Dakota State University and Clemson University will also be involved in the hemp study.
USDA also announced last month that it is moving forward with a large-scale survey to gain insight into the hemp market.
After requesting permission from the White House earlier this year to conduct the survey of about 20,000 hemp farmers, the agency's National Agricultural Statistics Service recently said that the forms are being finalized to be filled out via mail or online.
USDA is asking questions about plans for outdoor hemp production, acreage for operations, primary and secondary uses for the crop and what kinds of prices producers are able to bring in. The questionnaire lists preparations such as smokeable hemp, extracts like CBD, grain for human consumption, fiber and seeds as areas the department is interested in learning about.
Last year, USDA announced plans to distribute a separate national survey to gain insights from thousands of hemp businesses that could inform its approach to regulating the industry.
That survey is being completed in partnership with National Association of State Departments of Agriculture and the University of Kentucky. The department said it wanted to learn about "current production costs, production practices, and marketing practices" for hemp.
There's still much to learn about the burgeoning market, even as USDA continues to approve state regulatory plans for the crop. Most recently, the agency approved a hemp plan submitted by Colorado, where officials have consistently insisted that the state intends to be a leader in the space.
While USDA's final rule for hemp took effect on March 22, the agency is evidently still interested in gathering information to further inform its regulatory approach going forward. Industry stakeholders say the release of the final rule is a positive step forward that will provide businesses with needed guidance, but they've also pointed to a number of policies that they hope to revise as the market matures such as USDA's hemp testing requirements.
The federal Small Business Administration's Office of Advocacy expressed a similar sentiment in a blog post in February, writing that it is "pleased with some of the changes that [USDA] has made to the rule, as they offer more certainty and are less burdensome to small farmers," but "some concerns remained unaddressed in the final rule."
USDA announced in April that it is teaming up with a chemical manufacturing company on a two-year project that could significantly expand the hemp-based cosmetics market.
Meanwhile, the U.S. Department of Energy (DOE) announced last month that it is sponsoring a project to develop hemp fiber insulation that's designed to be better for the environment and public health than conventional preparations are.
California State Fair Will Host Marijuana Competition For The First Time At 2022 Event, Officials Announce
Photo courtesy of Brendan Cleak.