Feds Fund Research Into Hemp Fiber Insulation As Environmentally Friendly Alternative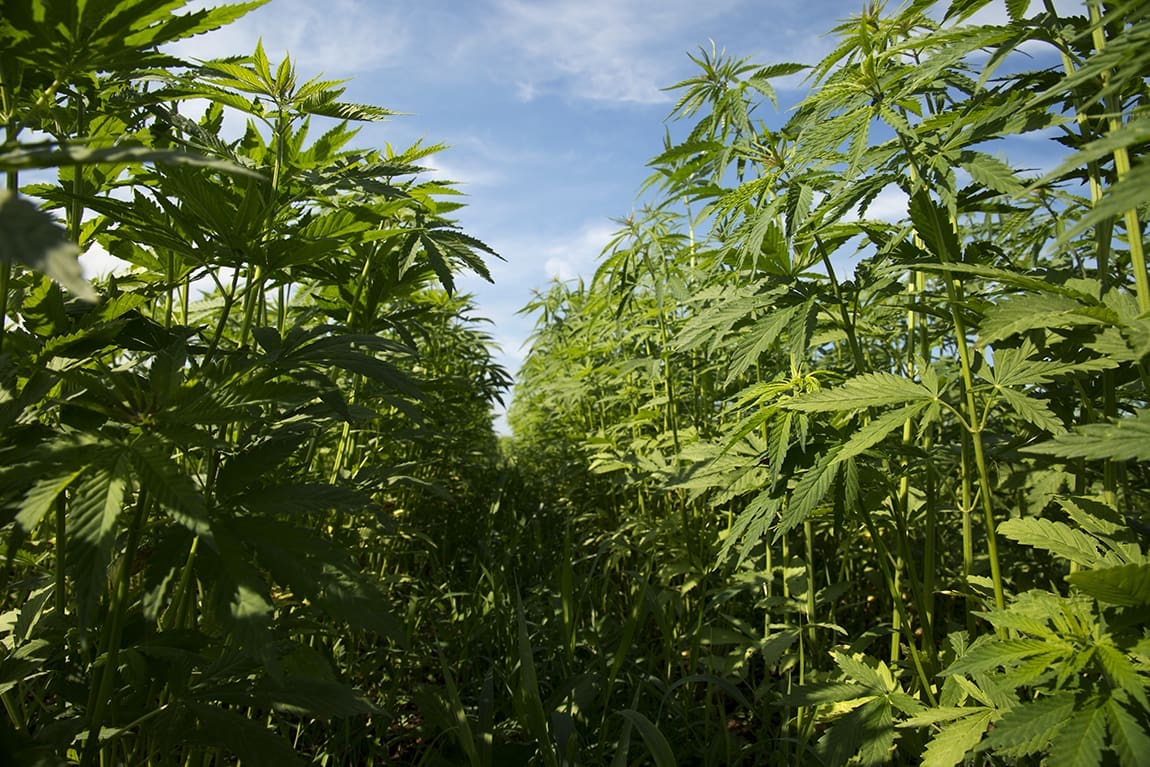 The U.S. Department of Energy (DOE) is sponsoring a project to develop hemp fiber insulation that's designed to be better for the environment and public health than conventional preparations are.
The agency awarded Tommy Gibbons, COO of the Idaho-based Hempitecture, an annual stipend of $90,000 and as much as $200,000 to support research into the insulation product.
Specifically, DOE is interested in the company's HempWool product, which is described as "the most sustainable, high performing insulation material on the planet."
Beyond being a non-toxic alternative to traditional insulation, the hemp-based product also has a strong thermal resistance and a low carbon footprint.
"The Department of Energy is interested in the decarbonization potential of insulation and other building materials made from hemp fibers," Gibbons told HempBuildMag.
Hempitecture "plans to conduct research and testing on new, proprietary blends of its insulation material to improve its insulation value and fire resistance," as well as "onshore insulation manufacturing using industrial hemp waste from American farmers," a description of the DOE-based project says.
"An emphasis on healthy and low carbon building materials has sparked a search for solutions from consumers and government to rebuild better infrastructure and reduce the massive footprint of the built environment," it continues.
DOE's Innovation Crossroads program is helping to fulfill a Biden administration goal of expanding the use of clean energy and reducing carbon emissions. And with this funding for Hempitecture, it seems to be recognizing what many stakeholders and experts have said: hemp represents a sound, environmentally friendly investment.
In related news, the The Environmental Protection Agency (EPA) announced in April that it was awarding a Washington State-based company a $100,000 grant to support the development of sustainable bricks made from industrial hemp.
Earth Merchant was one of 24 grant recipients under EPA's small business innovation research program. The company's hemp-based OlogyBricks are seen as a "durable, lightweight, carbon-negative" alternative to traditional construction bricks made of concrete or other materials.
EPA said in a notice that the hempcrete product "will improve energy efficiency and indoor air quality in single family homes and other architectural applications."
This isn't the first time the agency has expressed interest in the environmental impact of hemp. In 2019, EPA awarded a roughly $12,000 grant to a student-led research team at the University of California, Riverside, to support a study on the use of hemp as an "industrially relevant renewable fiber for construction."
Also that year, then-Rep. Tulsi Gabbard (D-HI) introduced a bill that sought to modernize the hemp industry, develop specific guidelines and encourage federal research into a wide-range of potential applications for the crop, including as a concrete alternative.
On another related note, a coalition of former President Donald Trump's allies had explored whether they could privately fund a wall along the Mexican border that would be constructed using hemp blocks. Former White House Chief Strategist Steve Bannon said that the group was consulting with a Kansas-based hemp company about the possibility of erecting a hempcrete wall along the southern border.
Portland Activists Push To Decriminalize Psychedelics Cultivation, Gifting And Community Ceremonies
Photo courtesy of Brendan Cleak.