USDA Is Developing Hemp-Based Cosmetics And Personal Care Products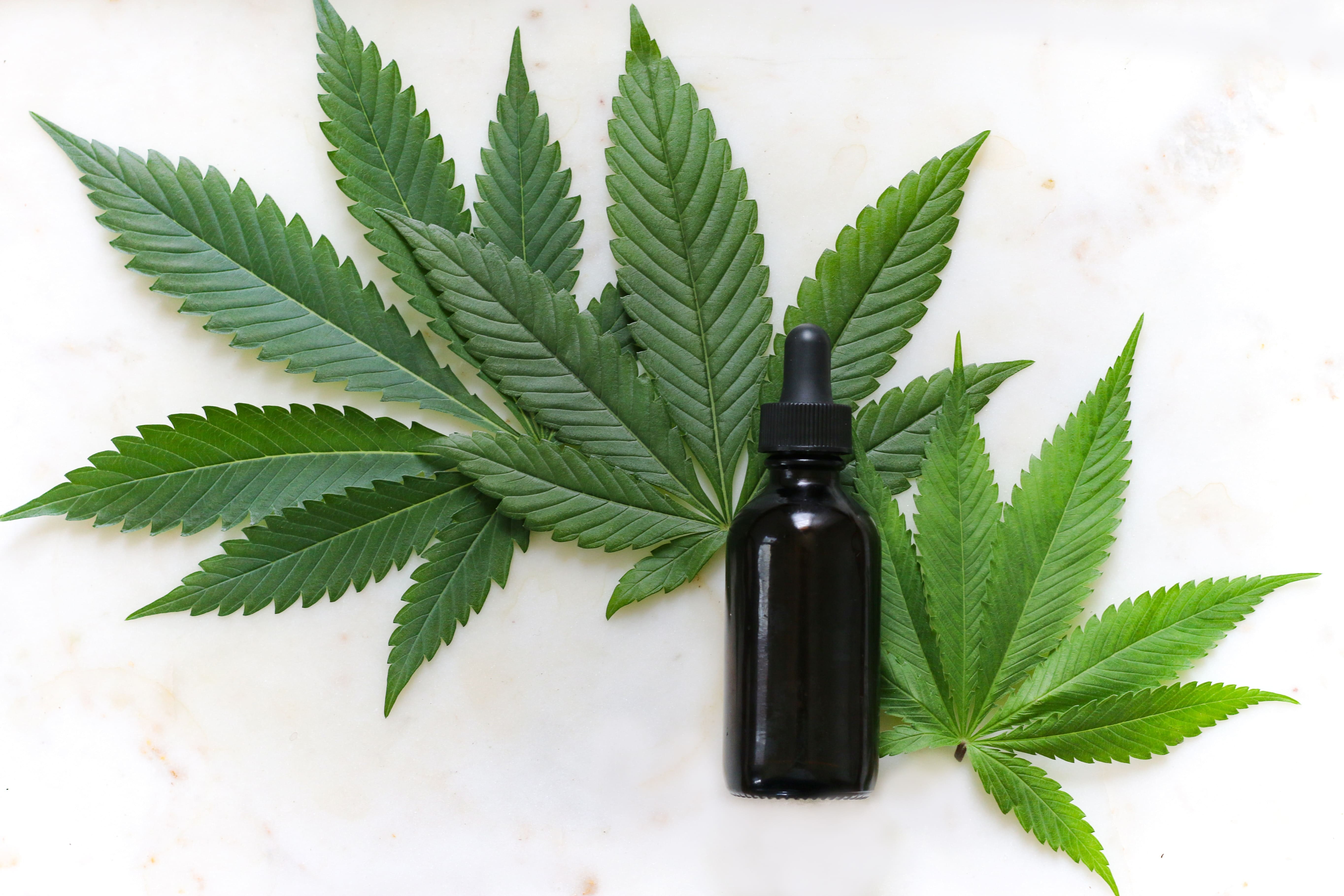 The U.S. Department of Agriculture (USDA) is teaming up with a chemical manufacturing company on a two-year project that could significantly expand the hemp-based cosmetics market.
The goal is to take an innovative approach to hemp processing to create "cosmeceuticals," or ingredients that "perform specific functions, like protecting skin from UV light, retaining moisture, or stabilizing other active ingredients used in skin-care formulations."
USDA's Agricultural Research Service announced on Tuesday that it will be working with the Illinois-based Midwest Bioprocessing Center (MBC) to apply the process known as "bio-catalysis" to hemp seed oil. Instead of relying on "harsh chemicals and solvents" to bind antioxidants to fats in products like vegetable oil, bio-catalysis involves using enzymes and heat to facilitate that binding.
.@USDA_ARS and company partner to explore personal care products from hemp with the goal of expanding the market for hemp seed oil https://t.co/JKTKSVBvKd pic.twitter.com/U4UokhESPU

— Agricultural Research Service (@USDA_ARS) April 27, 2021
Earlier research showed that this process could be used to create compounds called feruloyl soy glycerides made from soybean oil, and those have since been used as ingredients in personal care products "because of the ultraviolet absorbance and antioxidant properties that they offered," USDA said.
Now the federal agency is interested in exploring the potential of applying this process to hemp seed oil—the latest example of USDA proactively exploring ways to expand the industry since the crop was federally legalized under the 2018 Farm Bill.
"Collaborating with industry partners like MBC, which has expertise in enzymology and the infrastructure for scale-up, is critical to exploring expanded uses for our original technology," David Compton of USDA said in a press release.
The agency also noted that, beyond cosmetics and personal care markets, its researchers are also looking into ways to "better process hemp into fuels, lubricants and adhesives, as well as functional food ingredients and fiber products."
USDA also recently announced that it is seeking permission to collect additional data on hemp production from tens of thousands of farmers and ranchers.
Last year, USDA announced plans to distribute a separate national survey to gain insights from thousands of hemp businesses that could inform its approach to regulating the industry.
Meanwhile, recently confirmed Agriculture Secretary Tom Vilsack, who is widely considered an ally of the hemp industry, signed off on national hemp regulations following a departmental review that began during the Biden presidential transition. Those rules formally took effect on March 22.
USDA released the final rule in January—about two years after the crop was federally legalized. Industry stakeholders say the enactment of these regulations generally represents a positive step forward that will provide businesses with needed guidance, but they've also pointed to a number of policies that they hope to revise as the market matures such as USDA's hemp testing requirements.
Even as USDA has crafted its rules and built up advisory committees that involve hemp business representatives, it has spent past months reviewing and approving numerous state and tribal regulatory proposals—most recently for Rhode Island.
Texas Lawmakers Approve Marijuana And Psychedelics Reform Bills
Photo by Kimzy Nanney.