USDA Delays Enforcement Of Rule Requiring Hemp To Be Tested By DEA-Registered Labs Due To 'Inadequate' Capacity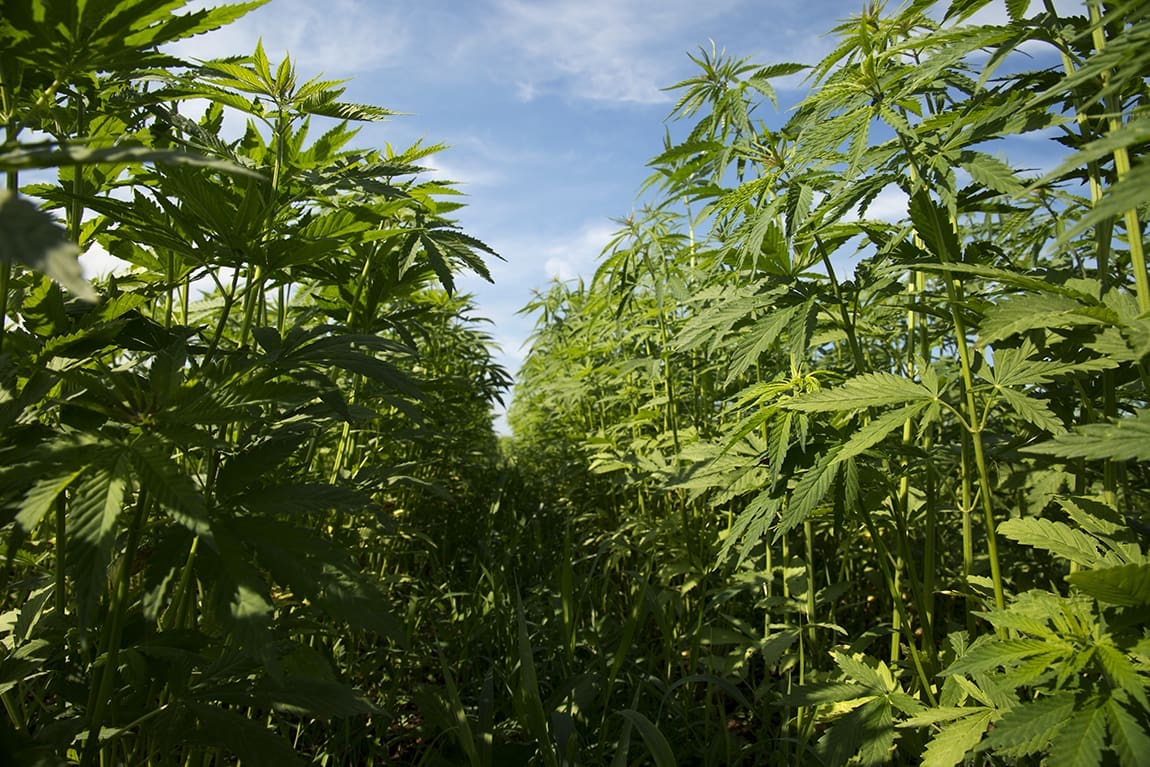 The U.S. Department of Agriculture (USDA) is delaying enforcement of a rule requiring hemp to be tested at laboratories certified by the Drug Enforcement Administration (DEA) due to "inadequate" capacity of such facilities.
USDA announced the extended enforcement deadline for the hemp rule in a notice last week, explaining that the DEA laboratory testing requirement will not go into effect on January 1 as originally planned. At earliest, the industry-contested rule will go into force on December 31, 2023.
"We are delaying enforcement of these requirements…based on input received from State and Tribal governments and third-party cannabis testing facilities who have experienced delays in completing the DEA laboratory registration process," the department said.
"Because of these delays, USDA is concerned there will be inadequate hemp laboratory testing capacity for the 2023 growing season, which will hinder the growth of a domestic hemp market at this nascent stage," it said. "Laboratories testing hemp must comply with all other regulatory requirements."
USDA AMS is delaying until Dec. 31, 2023, the enforcement of a requirement that all hemp must be tested by a @DEAHQ registered laboratory. Laboratories testing hemp must comply with all other regulatory requirements.https://t.co/2mSRmjxwvp pic.twitter.com/qk8dqInwh9

— USDA Ag Mktg Service (@USDA_AMS) December 6, 2022
Industry stakeholders have consistently criticized the proposed requirement that hemp could only best tested for THC content at DEA-registered facilities. They've argued that the limited capacity has already created a bottlenecking and that laboratories can conduct the testing just as effectively even if they aren't certified by the federal drug agency.
"Furthermore, potential market entrants and related industries are relying on USDA to provide guidance in their preparations for the 2023 growing season, and the Administrator finds there is good cause to exercise enforcement discretion without prior opportunity for notice and comment and to make it immediately effective," USDA said. "For the same reasons, the Administrator finds that even if this exercise of enforcement discretion were subject to the public participation provisions of the APA, there is good cause to proceed without notice and comment."
Earlier this year, Rep. Chellie Pingree (D-ME) filed a bill that would make several changes to hemp rules, including by repealing the requirement for testing a DEA-registered labs.
"There are insufficient testing facilities. Right here in Maine, we don't have one at all—and there's two that cover all of New England," Pingree told Marijuana Moment in a phone interview at the time, adding that there were non-DEA-certified labs that are "perfectly capable of doing this."
"To eliminate this DEA requirement would take away one more obstacle that farmers are currently facing," she said. "Again, it takes it out of this realm of, you know, 'this is [about] dealing drugs.' This is an agricultural crop. Let's assess it for appropriate reasons, but we don't have to make it so sinister that everything has to be done by the DEA."
Agriculture Secretary Tom Vilsack gave final approval to a broad federal rule laying out regulations for the hemp industry last year, despite the outstanding concerns from advocates about certain provisions. That came about two years after the cannabis crop was federally legalized under the 2018 Farm Bill.
Meanwhile, USDA is pursuing a survey to collect even more information about hemp production and the economics of the industry. It sought approval from the White House to carry out the survey at the beginning of the year—just days after releasing the results of a first-ever national hemp survey.
Meanwhile, the agency has taken also steps to improve insurance policies for hemp businesses, making them more flexible in response to stakeholder feedback.
USDA has made several moves to align hemp insurance policies with those of other lawful crops since the plant was federally legalized, consistently seeking out input from stakeholders as the industry matures.
In 2020, for example, the department made it so hemp farmers can qualify for Multi-Peril Crop Insurance, in addition to several other coverage programs for which the crop is now eligible.
USDA said last year that it is teaming up with a chemical manufacturing company on a two-year project that could significantly expand the hemp-based cosmetics market.
As USDA implements the delayed enforcement action on DEA-registered laboratory testing, the Food and Drug Administration (FDA) continues to face pressure over the lack of regulations to allow for hemp and hemp-derived products in the food and dietary supplement supply.
FDA recently sent warning letters to five companies that sell foods and beverages containing CBD—the agency's latest stepped-up enforcement action that comes amid those growing calls for a regulatory pathway for lawful marketing of the non-intoxicating cannabinoid.
Bipartisan lawmakers have repeatedly pressed FDA to create that marketing pathway.
Reps. Morgan Griffith (R-VA) and Brett Guthrie (R-KY) sent a letter to FDA Commissioner Robert Califf in September, demanding answers over the continued lack of regulations for CBD for those purposes.
Griffith and other bipartisan lawmakers sent a separate, related letter to the FDA commissioner in August. They expressed frustration over the "completely insufficient response" the agency provided in response to their bill calling for hemp-derived CBD to be permitted and regulated as a food additive.
After the CBD Product Safety and Standardization Act was filed in December 2021, the sponsors sought technical assistance from FDA to advise on key provisions. But four months after they sent the inquiry, FDA returned a "one-page" response that was "simply a reformatting of a document provided to Congress over two years ago," the lawmakers said
At a House Appropriations subcommittee hearing in May, FDA's Califf recognized that the agency had moved slowly with rulemaking for CBD in the food supply, stating that the situation "looks pretty much the same in terms of where we are now" as compared to when he first worked on the issue in 2016.
He said the FDA has taken steps to research the safety profile of cannabinoids to inform future rules, but he also punted the criticism about inaction to Congress, saying he doesn't feel that "the current authorities we have on the food side or the drug side necessarily give us what we need to have to get the right pathways forward."
"We're going to have to come up with something new," Califf said. "I'm very committed to doing that."
Stakeholders have strongly encouraged FDA to live up to its authority and provide guidelines and clarity for the industry. But the agency has largely limited its regulatory enforcement authority to sending warning letters to certain CBD businesses and denying cannabinoid marketing applications.
McConnell Brags About Marijuana Banking Defeat In Defense Bill, Signaling He'll Fight To Stop It In Omnibus Spending Too
Photo courtesy of Brendan Cleak.